Why the Bay Area's already-high construc
---
5/23 #29: Lack of workers holds back Utah's e ...

Excellent article Alan.
I never see stories like that in Breitbart News.
It would appear that maybe the best way to make America great again would be to open up the borders to immigration?
What would happen if we embraced free trade?
---
5/23 #30: Lack of workers holds back Utah's e ...

Both sides have a valid argument although Cabmaker needs to do a better job of stating his point without the condensing, there is no other answer tone.
Here in Minnesota we are also feeling the effects, we have had a help add posted for over 2 months, and nobody that has responded even has a woodworking background. Now could we ease the pain if we posted an add offering $50.00 an hour, probably. With that said, there is truly a shortage of skilled laborers. I have twin daughters that are juniors in high school. Not either of them, or the circle of friends they run with have had a single discussion with anyone in "authority" from the school district about any post grad options other than attending a 4 year college.
From the day our kids started kindergarten they have been pushed down a path that leads/prepares them for moving on from high school directly into college. There are so many opportunities out there that can be achieved by following a different path, but as of now, our kids are not aware of that.
There are millions of kids out there that may not be able to pass a physics class, or write a 10 page book report eloquently enough to succeed in college. These these are the same kids that I can trust to do my car repairs, plumbing, concrete, and many other tasks that I myself am not good at. We need to figure out a way to let these kids know that these are well paying, and quality traits they possess.
---
5/23 #31: Lack of workers holds back Utah's e ...

Adam,
I think you meant condescension (sorry....I'm a dick......can't resist low hanging fruit)
Your point is well taken that we need people in the trades as much as we need people in the tech sector. That being said there is still no excuse for education systems that produce welders, plumbers and auto mechanics that can't "pass a physics class, or write a 10 page book report eloquently enough to succeed in college."
Education promotes critical thinking. Critical thinking leads to better choices. Better choices leads to better public policy.
Your daughter could have prepared to be an auto mechanic. That industry, however, is starting to look a little dicey. Ford Motor Company just announced a 10% reduction in it's global workforce. It's stock value has dropped 17% since just January of this year. Some of this reduction in employment has to do with trade policy but mostly it has to do with the existential crisis all auto manufacturers face today.
Technology is changing the world. In the same way the internet gave us the ability to only get the news from the sources we agree with it has created a niche industry called outrage. There are a lot of people whose only profession is outrage. If you can create a soundbite you can create a click and a click will create revenue.
Your daughters will be more prepared for the future if they go to college than if they learn how work with their hands. In the 1880's we needed people who could make a wagon wheel or build a wooden barrel that wouldn't leak. Today we need people who have science-technology-engineer & math skills.
Which gets us back to public policy.
Why is it acceptable for education systems to produce people who can't write a paper or don't enjoy reading books? Why would this not enhance the life of a butcher, baker or plumber?
Public policy should treat education like an investment in infrastructure. This should not be free and it should be high quality. We should have a system that allows anybody from any background to obtain a higher education.
In the ideal world this would require commitment. In this paradigm if you want a four year education you owe the state four years of work..........two before you commence your education and two after you have your degree. This could be a public-private partnership where industry could have some influence on the curriculum in exchange for funding and first crack at the kids when they graduate.
Public policy that treated education like an investment in infrastructure would enhance everybody's lives and benefit everybody as well. There are a lot of kids in this country that are very very bright but eschew further education because they simply cannot afford it. The Lean People talk about the 8th waste of not utilizing talent. Our nation needs this talent.
No single cabinet shop could afford to create an education system like this to produce quality cabinetmakers but a public-private partnership could. Somewhere along the way these students could also be introduced to John Steinbeck or Mark Twain and maybe they would develop an appreciation for perspective or at least an appreciation for a good book.
---
5/23 #32: Lack of workers holds back Utah's e ...

We're ALL Family Men,
You make some very good points, and I would love to live in your world. Unfortunately, it is not possible. We are all wired differently.
There are people on this earth that will never grasp fluid dynamics, molecular biology, atomic fusion etc.
My brother is the CFO for a very large commercial construction firm. A few weeks ago we were discussing this very topic about how to find and retain good workers.He told me about a guy that works for them. He is the type of guy that looks unkempt on a daily basis, speaks fluently in profanity and is absolutely the last person that you would want in front one of your clients on a multi-million job.
This is is same person that just has a god given knack for visualizing and understanding how to design and construct a 3 segment bridge unsupervised. This skill set is so necessary to their business that this guy in on yearly salary for over 120K per year, so that they can retain him as an asset. This guy "learned" these skills in the field, on the job, not in a classroom. I know this is an extreme example, but it is possible.
---
5/23 #33: Lack of workers holds back Utah's e ...

Demographics, once again.
Another few years and the labor force will mature between 2020 and 2024.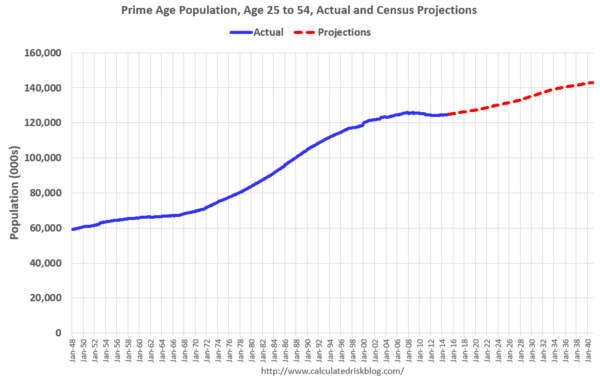 View higher quality, full size image (600 X 383)

---
5/23 #34: Lack of workers holds back Utah's e ...

As wages rise the construction industry will attract a lot of the worker force available.
Cabinet shops will continue to automate.
Remember we are coming from a record low in housing sales. As wages adjust so will the labor force.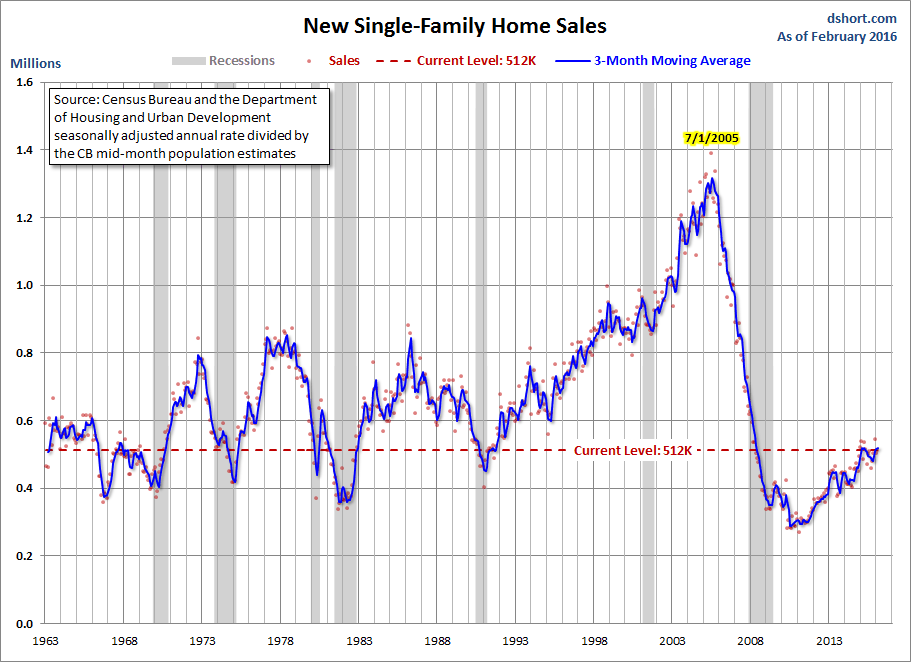 View higher quality, full size image (911 X 662)

---
5/24 #35: Lack of workers holds back Utah's e ...

While this rise is wages is a good, good thing. It is not nearly enough to keep pace with the inflation that has been and is coming. A better solution would be sound money, but that is a long, long way in the rear view mirror. The cost of living has gone WAY, WAY up- they just hide it very well with seasonally and multi seasonally adjusted, and then just plain changing the way things are calculated to hide the truth. But you cannot look at the overall numbers and not see that this is coming, must come- it is this or pitchforks.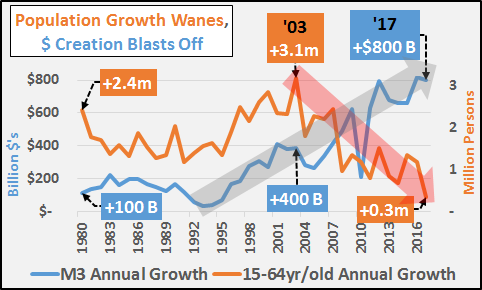 View higher quality, full size image (482 X 290)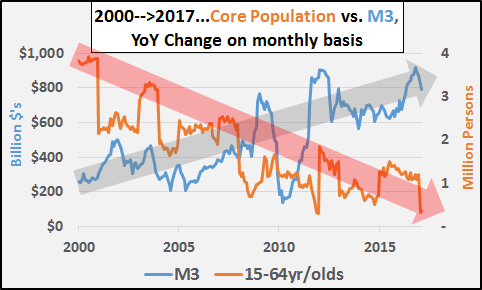 View higher quality, full size image (482 X 290)

---
5/24 #36: Lack of workers holds back Utah's e ...

Don't forget, only the very top 5-10% own any real stocks.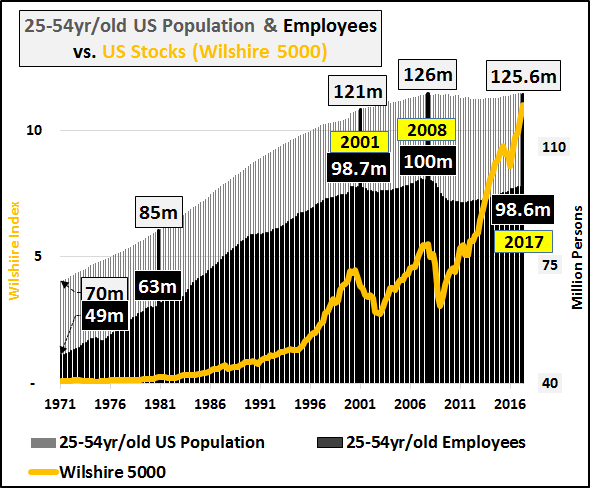 View higher quality, full size image (590 X 488)

---
5/24 #37: Lack of workers holds back Utah's e ...

Just for Pat...was glad when you chimed in finally. Two or three days without you on such a post starting making me think something was wrong.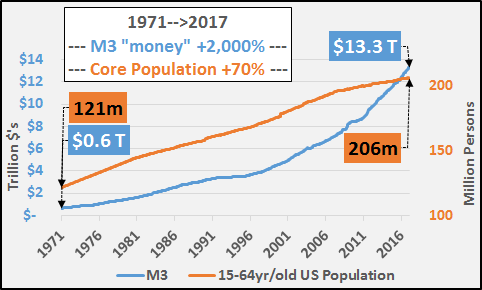 View higher quality, full size image (482 X 290)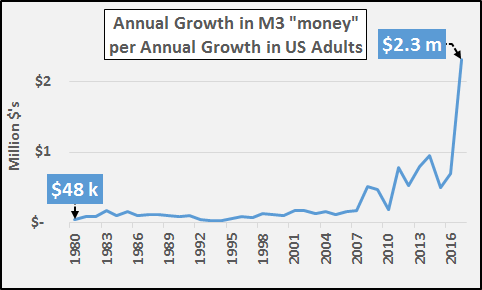 View higher quality, full size image (482 X 290)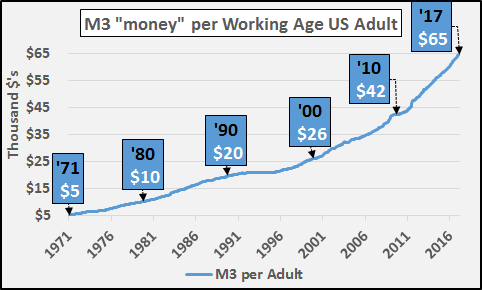 View higher quality, full size image (482 X 290)

---
5/24 #38: Lack of workers holds back Utah's e ...

The higher education system is now fundamentally an industry in pursuit of income, and is indifferent to the appropriateness of either quality or content of courses or suitability of applicants ability to complete these courses. there is almost an expectation in north america that after high school you automatically go into further education, industry does little to introduce those who would benefit from going straight into the workforce from doing just that. apprenticeships are few and far between, internships are for the most part exploitation, this idea that to achieve lifelong success requires further education
is irrelevant and motivated by industry that demands 1-2 years experience for entry level jobs (how does that work???) and a collage system that is indifferent to the success or failure of its candidates.
It is time that the education system is brought into the 21st century it can no longer operate with an expectation that once completed you go onto a career for life, the kids now need real world experience and learning, how to manage finances, how to mange in a world of job insecurity, and fundamentally structures that allow for multiple streams of ability and capability, so we can eliminate the failure/drop out tag that gets so easily applied to the non academic kids and that is in complete disregard of the facts that very bright kids can and often do end up labelled as failures because they do not fit the mold or are bored by an outdated system.
Attaching failure or drop out status to kids introduces crime, drug use and a whole host of negative behaviors into them at a formative time in their lives (I speak from experience)
Applying this non achiever failure status to our kids, because we are too indifferent to demand change, gives us exactly the kind of world we deserve, we produce offspring like its a right, often with little consideration as to our suitability to do so, we then hand them over to the state for the best part of their childhoods, we let them tell us what our kids are, and should expect from life, we review their report cards and reward or punish on the basis of the opinions of the often ineffectual state employees, we expect them to work their butts off and somehow know what the game is all about, and that if they get it wrong now, the whole of their future is to be based on the success or failure of childhood decisions.
Do we really want a generation of highly indebted kids with little chance owning property working in a gig economy unable to manage finances effectively (I live in a town dominated with pawn shops, money lenders, cash for gold, easy home) all preying on the low income and or poorly financially educated.
We are all still under the illusion that the next generation will somehow manage, we have stacked things so unfavorably against them I cannot see how? and in the long term we will all pay, just wait till you need health care nurses needing food stamps, doctors leaving education with 150k in debt, working 100 hour weeks.
I am not so sure that the next generation is the one with this entitled attitude, but mine and the baby boomers. We sit here complaining that the kids don't want to work, please enlighten me as to how they get a start? or see more than a bleak future of debt and insecurity?
Those of us in business ownership need to redress what we are really looking for in the future workforce and either provide for that or make those demands to government, rather than blaming these entitled millennials for lack of ambition as we see it.
I amazes me how dependent we are on the next generation, and how little we do to help, we should just keep exploiting them more now than we ever have. to maintain our entitlement.
but fear not the state will always have a solution, when there are too many mouths to feed or the prisons are full of errant teenagers, you just have to reduce the numbers, that's what war is for (but not for them or their kids) unless they can sit well behind the lines directing the killing.
big fat negative rant
---
5/24 #39: Lack of workers holds back Utah's e ...

And lastly, why must wages go up? Because inflation is not at 2% liked the cooked books say, but at least 8%. If you do not understand the implications of this over a decade, two decades or more it is why every chart Pat puts up is cooked through and through to the core. The very information used to to make them are incorrect.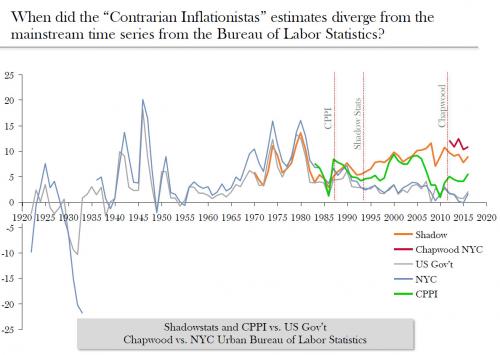 View higher quality, full size image (500 X 355)

---
5/24 #40: Lack of workers holds back Utah's e ...

FamilyMan,
Did you know it is a fact that 43.6% of all statistics are made up on the spot?
---
5/24 #41: Lack of workers holds back Utah's e ...

According to THIS report: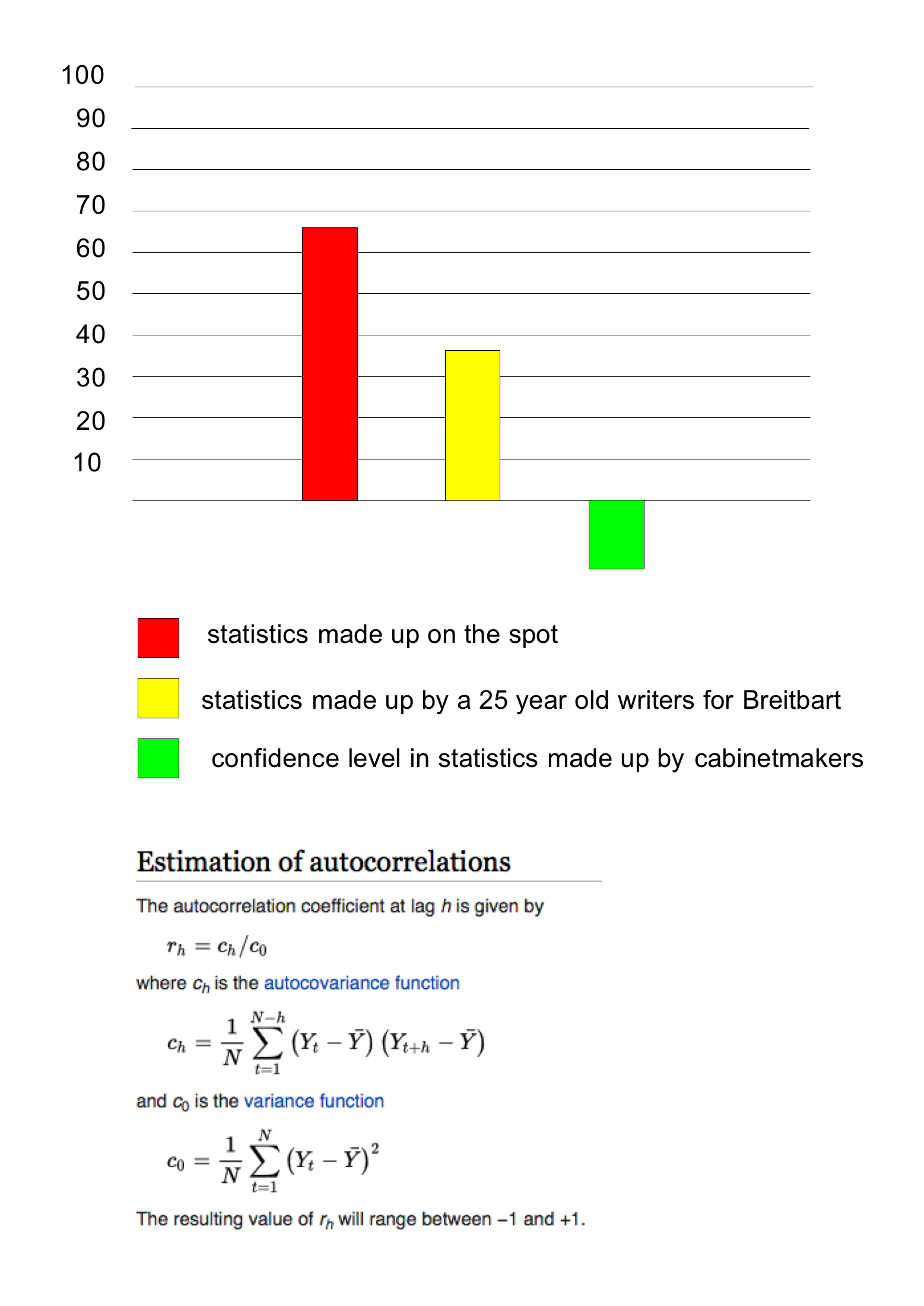 View higher quality, full size image (1557 X 2200)

---
5/24 #42: Lack of workers holds back Utah's e ...

I don't think M3 is particularly apt to inflation.
Inflation by definition is an increase in the money supply WITH an increase in the demand for money.
If you look at the velocity of money (the speed that money moves through the economy) the money supply is irrelevant.
You have to keep in mind that the dollar is the strongest currency in the world. IOW no matter how much of it they print, it is still in demand. A lot of the dollar's value correlates to the price of oil. So low inflation. (deflation)
A lot of the wealth comes from accumulated inflation (compounding). Which hurts people who are not invested.
I have had guys who were former drug addicts as workers. The commonality with them was that the way they quit the drugs was to quit hanging out with drug addicts.
The economy has a lot of moving parts. To sound it Occam's Razor is apt.
IOW quit looking at shadow stats, zero hedge, and any other adamant bears. It is ruining your perspective on business and life. I know because I was convinced of the same for a number of years.
A lot of the information I post comes from Logan Mohtashami.
https://www.facebook.com/Logan.Mohtashami?hc_ref=NEWSFEED


View higher quality, full size image (4672 X 1800)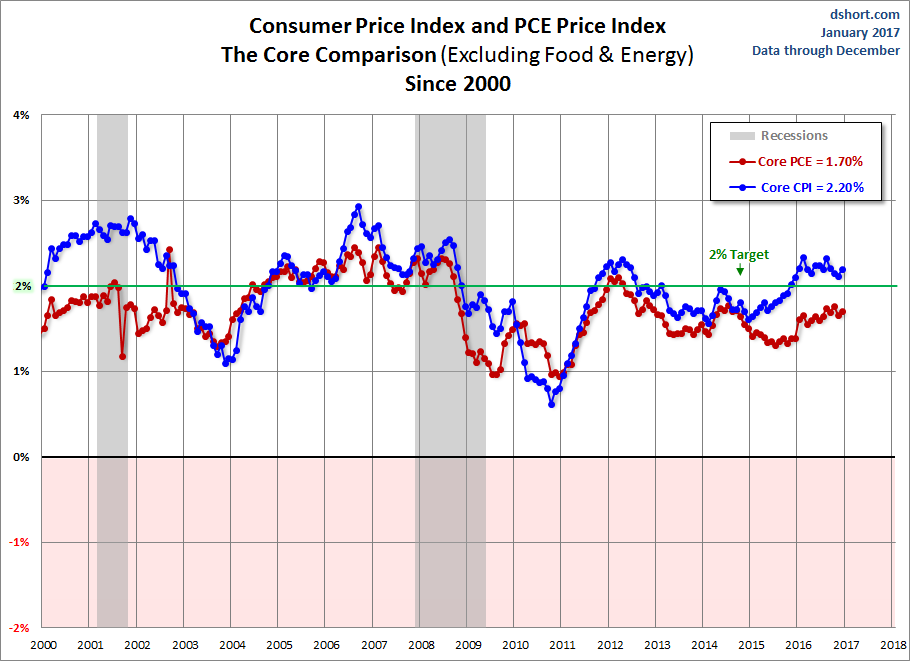 View higher quality, full size image (910 X 661)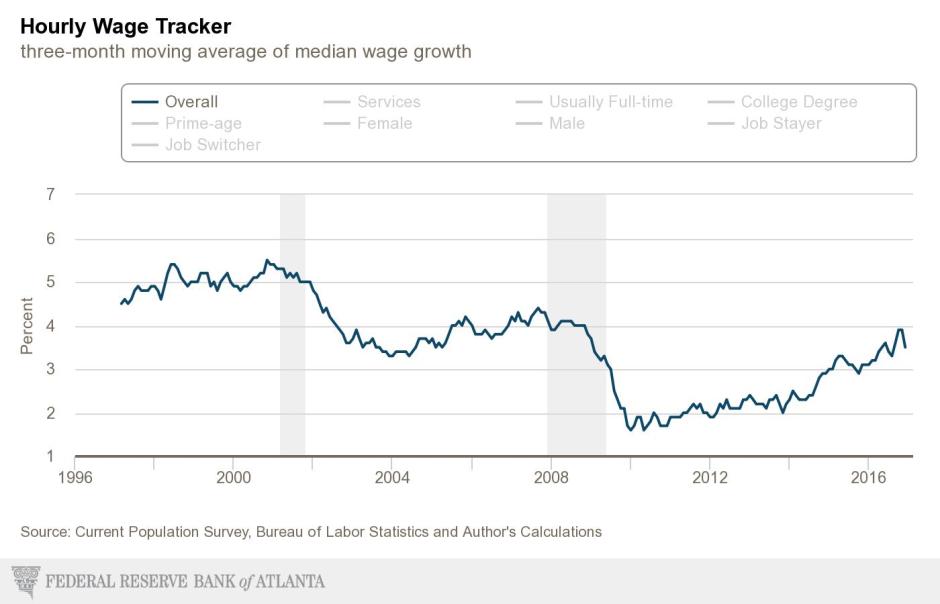 View higher quality, full size image (940 X 604)

---
5/24 #43: Lack of workers holds back Utah's e ...

Jason,
I agree. Higher Education has become, much like the public school system, more of an indoctrination system then a education system. Teaching us what to think, not how to to think. There are exclusions- STEM for example.
Pat,
How am I ruining my perspective on business and life? I read all perspectives, everything gets passed through my own filter of acquired knowledge and faith. My business is booming- with no debt. It provides me with an extremely nice living. I could not be happier in life. I spend my time away from my business as I wish. Spending a ton of time with my family, relaxing and traveling throughout the west.
By knowing the reality of the situation I am allowed to live, while I prepare. The preparing doesn't have to be an elephant in the room- it does not have to be sad, depressing. I have my faith and family and I do what I believe is best. I invest in things that give me great return and security- is that not what the most ardent bull does? While I know folks who are bears and miserable, I also know lots who are bulls and miserable. You read far too much into how this affects me negatively.
I have great hope for the days ahead, despite what I am almost certain is coming.
While I love the proverb, "A wise man sees troubling coming and prepares, a fool does nothing and suffers," I am more in agreement with the proverb writer's Descendant that says, "The truth shall set you free," rather the proverb writer who says "with much knowledge comes much sorrow." I think in the beginning he is right about the sorrow of the knowledge, and it can become fautiging if you aren't careful, but you have to move past that and once you have it doesn't have to define your life or outlook.
You seem to think that demographics are going to save us- I think they are a contributing factor to what is coming. You have to run with what you believe Pat. I will also. But don't worry about me, life is good.
---
5/24 #44: Lack of workers holds back Utah's e ...

42 jobs that are essential in San Francisco that don't pay enough to live there.
This is just a sad commentary
TEACHER:
Starting salary: $53,676
Up to: $74,799 in year 10
Source: San Francisco Chronicle
Math teacher and badminton coach Etoria Cheeks was homeless as she struggled to find an affordable living situation in San Francisco
Key jobs that don't pay enough to live
---
5/24 #45: Lack of workers holds back Utah's e ...

FM i'm not saying how anybody should live. I'am saying to look.
Your inflation statistics are specious.

---
5/24 #46: Lack of workers holds back Utah's e ...

Alan
San Francisco is an anamoly.
The I.P.O. money inflates housing costs.
In addition regulations and the NIMBY mentality restricts building.
Also Chinese hot money comes into the area.
The solution is fewer regulations and increased wages.
---
5/24 #47: Lack of workers holds back Utah's e ...

Pat,
San Francisco is not an anomaly at all.
It may be an archetype but this is just relative.
The kids graduating from high school in FamilyMan's village don't have a prayer of buying a home in that rural county either.
You are right about the wages, however. Unless we want to live in a society of feral children we need to educate them. Education needs to be a priority and treated like an investment in infrastructure.
We need to redirect the dumb-ass funding for a wall between the United States and Mexico and use it to fund some experimental academies. We need another Manhattan Project but this time use it to learn how to build universities and how to fund scholarships for those universities.
---
5/24 #48: Lack of workers holds back Utah's e ...

Too much yik yak
Go to a cost of living calculator and compare SF to other areas like Spokane or Dallas or or
The diff is the cost of housing.
---
5/24 #49: Lack of workers holds back Utah's e ...

It's time we all took back control,
This time though we should not be again waiting for the young to lead the protests as has been the case in the past, unfortunately for us though any possibility of that is now slight as the indebtedness that keeps us in line is now a gift to the young in return for their education, trapped day one into a system that offers nothing but bleeding every cent out of them till they drop dead, all for the benefit of a very small percentage of society.
Our generation of tax paying mortgaged and indebted adults has now the responsibility to act, no bloodshed no rioting just withdraw payments to the system, stop the credit card payments, the mortgage and taxes.
and see how quickly we get to renegotiate
how and where our monies go and to who.
But in all likelihood we will wait until the young have finally had enough, we will be calling them rioters and hooligans and let the police go out and shoot at them with rubber bullets and tear gas. (of course we will hope they are someone else's kids)
---
5/24 #50: Lack of workers holds back Utah's e ...

Jason,
I hear you at your frustration and anger and a need for a reset.
Problem I see with what you wrote is the majority of folks I see don't want a reset so they can then be debt free and live within their means responsibly. I see more of the entitlement, "gimme" attitude, then an understanding of the problem and a willingness to right it.
Which is another reason I have stated I think when the reset does happen- either politically or as a revolution- nonviolently or not- the answer is secession of various groups/areas with the US into seperate countries.
Just as the artist formerly known as Tim, whose flavor of the day I cannot keep track of, and I could not live in the other's government peacefully neither will those who feel entitled and those that just want to have control of their own lives be able to co-exist. Though they might use each other to their own ends.

---
5/24 #51: Lack of workers holds back Utah's e ...

Pat,
Zerohedge, among others, is wrong- probably 60% of the time. But then so is every other source. What they won't feed you is your official marching orders...I mean news. It's a contrarian site, both from the left and the right.
The fact that you think those stats are wrong makes me think you've drank the Kool aid. Those stats are how the government themselves have calculated CPI in the past- until the truth of it was simply too inconvenient and had to be nudged and then shoved.
As I've said, time will tell. But you aren't talking to a fence sitter, I've studied everything from the biggest bull to the permabear and all in between. Both current and economists within the last 150 years. I came by what I think the hard way- through thousands of hours of research and observation.
I'm sure you're not a fence sitter either-although it sounds like you've gone back and forth a couple times. An open mind is a good thing, but it takes facts to change mine and I've seen none. Only distorted reality of money printing- but I've seen that movie before and it will end, maybe just not as quickly as common sense would say.
---
5/24 #52: Lack of workers holds back Utah's e ...

FamilyMan,
I notice there is a big ass forest fire going on just south of you. It's funny how you self-reliant types love to bitch about the government then hope and pray they show up with the calvary to save your ass during the fire & maelstrom.
Come to think of it the electricity you use to type that rant came from a government built hydro-electric dam near you as well.
As soon as you go off the grid you can send your rant in by carrier pigeon. Let us know how that works out for ya.
---
5/24 #53: Lack of workers holds back Utah's e ...

The reset is coming whether we like it or not
question is do we want to be a victim of it or lead it?
would be great (having missed the opportunity of doing my bit for the country eg, fighting a war against imminent invasion etc) to be part of the generation that re-drew the map for future generations,
Familyman unfortunately you are spot on with your response, we are all too interested in ourselves to look at the bigger picture and see what could be.
angry is the very minimum that could describe my feelings towards what is going on around me

---
5/24 #54: Lack of workers holds back Utah's e ...

cabmaker, you are so off base you literally make me laugh and cry. You know I've been off grid for ten years right?
About those forest fires...who says I'm anti government? Government has it's place- small and answers to us, not the other way around. If a government is going to take land, then it has to protect it.
As for my place and my many neighbors, the firefighters skip it when the fires come. They know I'm prepared. Lots of my neighbors are also. We keep tractors and dig our own fire lines. We keep reservoirs, pumps and sprinklers. We keep things trimmed back. We spend our own time and money ahead of time to prepare and when it does come you can bet we are here fighting it right down to five gallon buckets.
Once again, you are so far off base it would be comical if it was not for the fact that you base your beliefs off this stuff and actually vote that way- which very much effects my family.
---
5/24 #55: Lack of workers holds back Utah's e ...

FamilyMan,
I didn't realize that you generate your own electricity. Without that ability you wouldn't have that self-reliant cabinet shop. Good on ya!
And do you haul your cabinets to market on a horse & wagon?
Do you really eschew big government or do you just cherry pick your causes?
---
5/24 #56: Lack of workers holds back Utah's e ...

interesting response cabmaker most people when well and truly shot down as you were! take a break or come back with a new angle
your resilience deserves respect, your post on the other hand deserves derision
---
5/24 #57: Lack of workers holds back Utah's e ...

You know why the US is so f'd
If you speak up against the system you get branded unamerican
if you go along with the system you are owned by China
---
5/24 #58: Lack of workers holds back Utah's e ...

Tim
It is true that government infrastructure spending is a good investment some of the time. Power grid, instate hwy, Calif aqueduct. BUT you can't possibly believe that anything that congress or the alphabet soup agencies or by executive order is a good investment. That would be truly insane.
---
5/24 #59: Lack of workers holds back Utah's e ...

I swear that liberalism is mental illness. At the very least an inability to think clearly, rationally and long term.
What part of a person paying taxes for the use of a roadway do you not understand, cabmaker? That is not big government.
But what big government will give you is bad roadways. Roadways that are rundown due to red tape, bureaucracy and graft within the system. A system that has far more interest in helping itself stay fat and in control then doing even it's very few good tenants- like helping others (social safety net). Which is why even the few good tenants of liberalism are bad- because government is almost never the best vehicle to achieve said results.
I do think that liberalism does help in one way- it keeps the other side honest (even if not done for honest itself). There are bad men on both sides and no one needs absolute power and that is about as good as I have to say about your incoherent beliefs cabmaker.
Once again, for the record, I am not against government. If said government is limited, small and does not overstep it's bounds. I am not against taxes if done properly. But I have said that to you a dozen times through the years, almost as many times as we have had this forest fire discussion, which is why I just shake my head and wonder what the heck you are thinking.
---
5/24 #60: Lack of workers holds back Utah's e ...

oh hell! has this forest fire thing been going on for a while between you two?? WTF!!!
Governments role to serve the people is in your constitution isn't it? (I am not an American you will know better than I)
you fight to keep gun laws but not to control your out of control political system?
---
5/24 #61: Lack of workers holds back Utah's e ...

Jason,
I think China is in more trouble then us. The plunge protection team has been working overdrive this last year- as hard as Japan's (and most of Japan's stocks are openly bought by the BOJ now, it's that bad).
Their banks and commodities are showing signs of breaking. Their stocks are down 10% this month and Bitcoin (one of the last ways to get money out of their country) is soaring... I still kick myself I didn't buy at $450 last year (passed $2,400 today). I think they are in trouble.
We are covered in shit, but we are still the cleanest shirt in the hamper at this point. Thing is we are so interconnected if one goes down we all do. But they know that so all the central banks are buying everyone else's bonds and stocks just to keep the musical chairs going a little while longer- who knows they think, maybe a miracle will happen and mathematics become obsolete! Or at least the rich and bankers can get their money out (insider selling at all time highs) and their bunkers stocked before the inevitable happens.
---
5/24 #62: Lack of workers holds back Utah's e ...

Pat,
Housing cost have been trending higher in SF for 30+ years, its not IPO money, its scarcity, and the real scarcity is lack of land, they can't make anymore. there aren't any orchards to convert, any old movie lots or oil fields to convert. Surrounded by water on 3 sides and a narrow border on the south.
its about 47 square miles or 30000 acres or 80 average farms
If it was 80 farms it would be .000038 of the farm's in the US.
A-
---
5/24 #63: Lack of workers holds back Utah's e ...

Jason,
Our founders warned of a day when the populace could vote themselves money from the purse strings of the country and we are there. Both the left and right. There are some of us who battle but the truth is the majority of American's are voting for what they can get out of it at this point. The Constitution- as great of a document as it was/is- has been shreaded and is openly mocked by the left and the right. On it's best day it is given lip service now.
---
5/24 #64: Lack of workers holds back Utah's e ...

Fortunately the rich are completely ill-equipped to survive a breakdown of society
so either they become our servants or we eat them
I'm good with either
---
5/24 #65: Lack of workers holds back Utah's e ...

Jason,
The rich aren't stupid. They might be fat and have no idea to live outside of modern conveniences- but they aren't stupid. And they have a ton of power and resources. Don't discount a preemptive strike or buying off those we've been discussing who have not caught on to what is going on. Wisdom says don't ever underestimate and enemy.
---
5/24 #66: Lack of workers holds back Utah's e ...

FamilyMan,
Which modern conveniences do you go without?
Jason,
Same question to you.
---
5/24 #67: Lack of workers holds back Utah's e ...

Not stupid?,
Not evolving
If we can all see it (barring mass hallucination) and they are hoarding cash in the hope that somehow enough money (however much that is for these people?) will buy them out of the future that awaits them then they are stupid.
You need skills and common sense to survive, shopping is low on the list of survival skills
These people are more afraid than they let on, they know what they are doing is unsustainable, and they know we know
Luxury bunkers for sale, private islands being snapped up, reality is that they will end up living like the rest of us either underground or miles out to sea good luck to them
---
5/24 #68: Lack of workers holds back Utah's e ...

Hi Cabman
is this a trap??
OK i'm going for it
cellphone and the wifes (wifes first)
TV
Natural Gas
No electricity would suck (I like my machines)
Supermarkets
Banks (put this at the top)
Woodweb forums (fun but a real time eater)
and everything i'm not wearing
how did I do?
---
5/24 #69: Lack of workers holds back Utah's e ...

Jason,
You did good.
Now we just got to work on that Donner Party cookbook.
---
5/24 #70: Lack of workers holds back Utah's e ...

had to look up the Donner party cookbook
better stock up on seasonings
---
5/24 #71: Lack of workers holds back Utah's e ...

We can get seasonings from FamilyMan.
He makes his own.

---
5/24 #72: Lack of workers holds back Utah's e ...

30 years is the same length of time as the tech boom.
Thomas Sowell has covered this very well, it is regulations.
Why is it sequestered to such a small area?
These things don't happen without a lot of help from government.
---
5/25 #74: Lack of workers holds back Utah's e ...

The tech boom didn't move into SF until the last 10 years, until then it was and still is predominately in Silicon Valley.
The concentration of capital in silicon valley is huge, Apple, Google, Facebook, to name a few. the GDP of those three companies combined exceed many states and countries.
---
5/25 #75: Lack of workers holds back Utah's e ...

Cities are interesting in that knowledge is exchanged more easily in a locality. E.G wallstreet and finance, Hollywood and movies, Silicon Valley and computers.
I would bet that had the FANG phenomenon occurred in Oklahoma the price would not have risen so much. Because of a lack of regulations.
---
5/25 #76: Lack of workers holds back Utah's e ...

Pat,
There is also an abundance of land near all the Major OK cities and depending on location, people could commute from Kanas or Texas, depending on how far south or north the tech industry started in the cheap land area outside of Oklahoma City or Tulsa.
When tech first started in what is now Silicon valley it went to where land was cheap, out in the orchards.
Although SF may have unique regulations on Height and rent control, Silicon Valley doesn't and is subject to the same rules as riverside or Escondido or a bunch of other places in CA where land was cheap 30 years ago.
Before you had massive tech software you had Intel and AMD and all the industries supporting them. Computers and chips used to be made in California and Texas.
Then you had the Biotech boom and then the dotcom boom and now must the tech companies actually have real revenue.
---
5/25 #77: Lack of workers holds back Utah's e ...

What wasn't in OK 30-40 years ago was the University of CA Berkley or Stanford with the linear accelerator and Lawrence Livermore labs. There was a lot of emerging military tech in the bay area from WWII. and the university contracts.
Sun Microsystems came our Berkeley.
Ampex was the precursor to Dolby and was in the bay area, Oracles Larry Ellison came out of Ampex; Google was a Stanford grad project. So tech collaboration was synergetic to the area and companies and individuals migrate here.
That same environment didn't exist for tech in OK in the 50's and 60's.
---
5/25 #78: Lack of workers holds back Utah's e ...

I have noticed the correlation between schools and tech startups, for decades, I agree on that point.
You are pointing to supply and demand being the only or main cause of the land cost being so high in the bay area.
Thomas Sowell who worked at Stanford, until recently, points to the main cause of high land costs in Calif being the regulations.
I don't think the land costs would be as high without the regulations.
Another factor that lends credence to your take is that previously movies, finance, tech did not have a world wide market, now it does which exponentially increases profits.
I'm going to stick with Sowell's take on this.
---
5/25 #79: Lack of workers holds back Utah's e ...

Pat,
Which regulations would you (or Sowell) take away?
---
5/25 #80: Lack of workers holds back Utah's e ...

I may have posted this before either way if you haven't read it this it is a good read.
How it can be
---
5/26 #81: Lack of workers holds back Utah's e ...

Pat,
I am talking the City of San Francisco, not the bay area, it is the city that is out of land with nowhere to go, lots of land in the surrounding area, Stanford just announced a 35 acre business park last week on land they acquired in 2009.

---
5/30 #82: Lack of workers holds back Utah's e ...

Why is everything explained by politics? Free marketers blame the socialists and vice versa. Maybe we just have a crisis of expectations. Parents will cosign for $200000 in college loans to make sure the baby is in the dorm with a pool and workout facility when they know baby is not very bright. Baby would not take a minimum wage job if the minimum was $20 an hour. Baby needs to learn to work and there is only one proven teacher called hard knocks. The problem is parents and not the economy.
My first job was for $1 an hour 7 days a week in 110 degree heat. I learned to work hard for whatever I could get. We are becoming a nation of spoiled brats.
---
5/30 #83: Lack of workers holds back Utah's e ...

I don't think it is a problem with parenting,
society sets parental expectation as does peer pressure, we all want our kids to have opportunity and historically this was through further education, but is doesn't work any more, and no one is addressing this from government to early education.
And we have allowed capitalism to encroach into areas is does not belong, the system wants tax paying workers, so should be making the investment in creating them, not this exploitative system that hooks you from day one into the debt cycle, these student debts are after all sold by governments to corporations, who have no social responsibility.
They want us to pay-in, so they have an obligation to ensure the population is well educated and productive both personally and for the benefit for the nation as a whole, progressive governments understand this and don't try to compensate for their poor management of the education system by creating a retrospective vision of future work eg, more coal miners and low paying factory jobs (which will not materialize in any case due to automation)
It is time for government to wake up and restructure the education system for the coming future, and show an example to the rest of the world how to exploit the next industrial revolution, rather than look backwards for a solution.

---
5/30 #84: Lack of workers holds back Utah's e ...

@Jason, good luck with that.
The economy doesn't have anything to do with political parties or economic schools of thought. Economics is economics, narratives obfuscate.
---
5/30 #85: Lack of workers holds back Utah's e ...

The billionaire CEO of Hasbro Toys was quoted yesterday as saying his company has no idea about how to develop strategy in today's political climate.
According to him the current administration has no discernible rudder with respect to who our allies are and aren't and who our trading partners are or aren't.
Could you maybe explain again how politics has nothing to do with economy? (without using narrative in the sentence)
---
5/30 #86: Lack of workers holds back Utah's e ...

So the head of the toy company indulges in narrative too.
Since Trump is disliked by both parties it is not a narrative issue.
It unlikely that he will pass or order tariffs because they are such a terrible idea.
---
5/30 #87: Lack of workers holds back Utah's e ...

Do the people make the government or the government make the people? And what makes the people? Could it be their religion, DNA and culture? What happens when you change their religion, DNA and culture? How do you change their religion, DNA and culture? It's a deep rabbit hole going back to your basic beliefs about life and the very core beliefs of life. Like it or not, that is what this boils down to.
---
5/30 #88: Lack of workers holds back Utah's e ...

FamilyMan,
Could you elaborate on what you are alluding to with this DNA stuff?
---
5/30 #89: Lack of workers holds back Utah's e ...

Government is a tautology, it justifies it's own existence.
---
---
Buy & Sell Exchanges | Forums | Galleries | Other Resources | Site Map
---

Buy and Sell Exchanges

Job Opportunities and Services Exchange
Employment opportunities and services within the woodworking industry

Lumber Exchange
A worldwide buy/sell exchange for lumber and wood products

Machinery Exchange
A worldwide buyer and seller exchange for woodworking machinery and equipment.

Classified Ad Exchange
Classified advertising for the woodworking industry (for advertisements that do not include machinery, lumber products and employment listings)


---

Forums

Adhesives Forum
Discussing topics related to adhesives within the woodworking industry

Architectural Woodworking Forum
Discussing quality standards and production of architectural wood products

Business and Management Forum
A forum for the discussion of business topics: from sales and marketing to dealing with difficult customers.

Cabinet and Millwork Installation Forum
Discussing all aspects of installation issues encountered by cabinet and millwork installers.

Cabinetmaking Forum
Discussing 32mm and face frame cabinet construction including fabrication, casegoods design, and installation.

CAD Forum
Shedding light on the all-too-often shadowy world of CAD.

CNC Forum
Discussing CNC (computer numerically controlled) woodworking equipment, software, and automated product manufacturing.

Dust Collection, Safety and Plant Operation Forum
Discussing topics related to maintaining a safe and productive working environment.

Professional Finishing Forum
Finishing issues for the production environment

Forestry Forum
The science and art of forest cultivation and timber management, planting, surveying, tree diseases, silviculture and timber harvesting

Professional Furniture Making Forum
Helping professional furniture makers improve quality, save time, and increase profits

Laminating and Solid Surfacing Forum
Issues related to laminating and solid surface materials and processes

Commercial Kiln Drying Forum
Discussions covering issues faced be commercial drying operations that process at least 750,000 bd. ft. of lumber per year

Sawing and Drying Forum
Discussing topics related to primary processing and drying of lumber

Solid Wood Machining Forum
Discussing topics related to the machining of solid wood

Value Added Wood Products Forum
Learn how to improve your output, find new markets, and boost sales of your lumber products

Veneer Forum
Discussing topics related to veneer processing, manufacturing, and fabrication

WOODnetWORK
An electronic discussion group for woodworkers throughout the world


---

Galleries

Project Gallery
Where professional woodworkers can post examples of their work

Sawmill Gallery
Professional primary processing companies display and describe their sawmill facilities

Shop Gallery
Professional woodworkers display and describe their shop facilities, products and equipment

Shopbuilt Equipment Gallery
Professional woodworker's jigs, rigs, and shopbuilt equipment


---

Other Resources

Industry News
Late-breaking news from all sectors of the wood industry

Video Library
Index of industrial woodworking related digital videos on the web

Auctions, Sales and Special Offers
Advertisers offering woodworkers discounted prices on good and services, and announcements of upcoming auctions

FORUM GUIDELINES: Please review the guidelines below before posting at WOODWEB's Interactive Message Boards (return to top)


WOODWEB is a professional industrial woodworking site. Hobbyist and homeowner woodworking questions are inappropriate.
Messages should be kept reasonably short and on topic, relating to the focus of the forum. Responses should relate to the original question.
A valid email return address must be included with each message.
Advertising is inappropriate. The only exceptions are the Classified Ads Exchange, Machinery Exchange, Lumber Exchange, and Job Opportunities and Services Exchange. When posting listings in these areas, review the posting instructions carefully.
Subject lines may be edited for length and clarity.
"Cross posting" is not permitted. Choose the best forum for your question, and post your question at one forum only.
Messages requesting private responses will be removed - Forums are designed to provide information and assistance for all of our visitors. Private response requests are appropriate at WOODWEB's Exchanges and Job Opportunities and Services.
Messages that accuse businesses or individuals of alleged negative actions or behavior are inappropriate since WOODWEB is unable to verify or substantiate the claims.
Posts with the intent of soliciting answers to surveys are not appropriate. Contact WOODWEB for more information on initiating a survey.
Excessive forum participation by an individual upsets the balance of a healthy forum atmosphere. Individuals who excessively post responses containing marginal content will be considered repeat forum abusers.
Responses that initiate or support inappropriate and off-topic discussion of general politics detract from the professional woodworking focus of WOODWEB, and will be removed.
Participants are encouraged to use their real name when posting. Intentionally using another persons name is prohibited, and posts of this nature will be removed at WOODWEB's discretion.
Comments, questions, or criticisms regarding Forum policies should be directed to WOODWEB's Systems Administrator
(return to top).

Carefully review your message before clicking on the "Send Message" button - you will not be able to revise the message once it has been sent.

You will be notified of responses to the message(s) you posted via email. Be sure to enter your email address correctly.

WOODWEB's forums are a highly regarded resource for professional woodworkers. Messages and responses that are crafted in a professional and civil manner strengthen this resource. Messages that do not reflect a professional tone reduce the value of our forums.

Messages are inappropriate when their content: is deemed libelous in nature or is based on rumor, fails to meet basic standards of decorum, contains blatant advertising or inappropriate emphasis on self promotion (return to top).

Libel: Posts which defame an individual or organization, or employ a tone which can be viewed as malicious in nature. Words, pictures, or cartoons which expose a person or organization to public hatred, shame, disgrace, or ridicule, or induce an ill opinion of a person or organization, are libelous.

Improper Decorum: Posts which are profane, inciting, disrespectful or uncivil in tone, or maliciously worded. This also includes the venting of unsubstantiated opinions. Such messages do little to illuminate a given topic, and often have the opposite effect. Constructive criticism is acceptable (return to top).

Advertising: The purpose of WOODWEB Forums is to provide answers, not an advertising venue. Companies participating in a Forum discussion should provide specific answers to posted questions. WOODWEB suggests that businesses include an appropriately crafted signature in order to identify their company. A well meaning post that seems to be on-topic but contains a product reference may do your business more harm than good in the Forum environment. Forum users may perceive your references to specific products as unsolicited advertising (spam) and consciously avoid your web site or services. A well-crafted signature is an appropriate way to advertise your services that will not offend potential customers. Signatures should be limited to 4-6 lines, and may contain information that identifies the type of business you're in, your URL and email address (return to top).

Repeated Forum Abuse: Forum participants who repeatedly fail to follow WOODWEB's Forum Guidelines may encounter difficulty when attempting to post messages.

There are often situations when the original message asks for opinions: "What is the best widget for my type of shop?". To a certain extent, the person posting the message is responsible for including specific questions within the message. An open ended question (like the one above) invites responses that may read as sales pitches. WOODWEB suggests that companies responding to such a question provide detailed and substantive replies rather than responses that read as a one-sided product promotion. It has been WOODWEB's experience that substantive responses are held in higher regard by our readers (return to top).

The staff of WOODWEB assume no responsibility for the accuracy, content, or outcome of any posting transmitted at WOODWEB's Message Boards. Participants should undertake the use of machinery, materials and methods discussed at WOODWEB's Message Boards after considerate evaluation, and at their own risk. WOODWEB reserves the right to delete any messages it deems inappropriate. (return to top)



Forum Posting Form Guidelines

Your Name
The name you enter in this field will be the name that appears with your post or response (return to form).
Your Website
Personal or business website links must point to the author's website. Inappropriate links will be removed without notice, and at WOODWEB's sole discretion. WOODWEB reserves the right to delete any messages with links it deems inappropriate. (return to form)
E-Mail Address
Your e-mail address will not be publicly viewable. Forum participants will be able to contact you using a contact link (included with your post) that is substituted for your actual address. You must include a valid email address in this field. (return to form)
Subject
Subject may be edited for length and clarity. Subject lines should provide an indication of the content of your post. (return to form)
Thread Related Link and Image Guidelines
Thread Related Links posted at WOODWEB's Forums and Exchanges should point to locations that provide supporting information for the topic being discussed in the current message thread. The purpose of WOODWEB Forums is to provide answers, not to serve as an advertising venue. A Thread Related Link that directs visitors to an area with inappropriate content will be removed. WOODWEB reserves the right to delete any messages with links or images it deems inappropriate. (return to form)
Thread Related File Uploads
Thread Related Files posted at WOODWEB's Forums and Exchanges should provide supporting information for the topic being discussed in the current message thread. Video Files: acceptable video formats are: .MOV .AVI .WMV .MPEG .MPG .FLV .MP4 (Image Upload Tips) If you encounter any difficulty when uploading video files, E-mail WOODWEB for assistance. The purpose of WOODWEB Forums is to provide answers, not to serve as an advertising venue. A Thread Related File that contains inappropriate content will be removed, and uploaded files that are not directly related to the message thread will be removed. WOODWEB reserves the right to delete any messages with links, files, or images it deems inappropriate. (return to form)