Wow.
I have heards reps tell me that they've been to ply factories in China that use giant rocks to weigh down giant stacks of plywood. I thought they were joking until now..
Given the gains in additive manufacturing it is not hard to imagine a time when we will use 3D printers to produce cabinet parts on an as-needed basis.
Consider all the resources that need to be brought into play just to make a sheet of plywood. The entire sheet needs to be solid throughout even though screws are only found in a very tiny portion of the final cabinet box. The majority of the cabinet part could be hollow if we could print the sheet on demand according to the structural requirements of the final product.
Robotics is the very best way to manufacture anything not only for intrinsic cost but for collateral costs as well. We are so dependent on the ocean for our food that we cannot afford any additional acidification associated with some poor woman driving back and forth to work ten times just to break even financially.
Robots are coming. Since we know this we should be working now on the kinds of things it will take to keep our social fabric from exploding. Watch this video from WSJ about the garment industry in Bangladesh. These people produce the majority of our clothing and clothing produces the majority of their employment.
What happens when they completely run out of jobs and the only career path is radicalism? What happens when that takes place in our country?
Automation in Clothing
---
3/18 #7: I will never complain about the pri ...

I always crack up when you city boys figure out how things are actually done outside of the 12-15 metro urban areas you all congregate in. This is how 95% of the world operates if you get outside your bubble.
If this was news to you you'd be shocked how most everything is made.
You will not see robots take over most jobs. In fact you will not see robots take over even driving jobs. First, how many times did your Iphone or HP labtop crash this week? Need to be restarted? How many school buses, semi trucks crashing into school buses will it be before people demand people driving these rigs? They never factor in weather. Out in the real world there is rain, snow, mud, dirt and all those nasty things happen 365 days a year when you are not in urban southern california or Las Vegas where they test these things and make those thousands of sensors dead in the water. Will not happen.
Even if they could make the technology deal with the real world and they can not, people will not allow it. They will blow us all up with nukes before they relinquish control and folks simply are not content sitting around shoving their faces with diabetic food, chatting on their phones and watching pron and video games. Work is essential to the human condition.
We will see the dark ages again before we see humans sitting around getting universal income getting paid to be alive and reproducing at a far negative rate because we are all so damn miserable with the paradise we have created.
---
3/18 #8: I will never complain about the pri ...

Familyman,
I always crack up when you talk about city boys vs somehow superior country folk.
Every time your cabinet shop needs a teat to suck on you come to town. Without urban dollars you would dry up.
It reminds me of the noble wild horses............it doesn't take them long for them either to learn that the sound of a helicopter means groceries!
---
3/18 #9: I will never complain about the pri ...

I never said anything about superior. What I said is you live in a bubble and don't realize how the real world works. There is a place for specialized computers and equipment but it is not nearly as far reaching as you city boys believe. I'm thankful for the advances and contributions city boys make. But that doesn't change you don't understand how the real world operates outside of your first world concrete bubbles.
We need you and you certainly need us. What we can't have is each other running the others lives as the rules in one place aren't operable in another. Most of the places making plywood don't have indoor plumbing and yet you are ready to declare robots are taking over. It won't happen, even outside of the political and human conditions that will keep it from happening.
---
3/18 #10: I will never complain about the pri ...

FamilyMan,
Just because country folk don't live in a "bubble" does not mean the "bubble" is not part of their life.
The grocery store you shop at is part of larger ecosystem of grocery stores. Driverless trucks may not bring groceries to your corner store but they are going to bring them to the distribution center that services your corner store. Disruptive technology will change your day as well. It's not going to be long before Wall Street won't fund that fund your corner store and you too will be driving 40 miles for a gallon of milk.
Kroger took a big hit when Amazon bought bought Whole Foods last summer. Their stock value dropped another 14% last Thursday. All the hillbilly hubris in the world isn't going to indemnify you and your neighbors from disruptive technology.
Think for a moment about the social ramifications of this. I had dinner with a man & woman from South Africa. She was an economist and he was a barrister. They had nothing but great things to say about South Africa. I asked them if it was so good why did they come to America.
What they said was sobering. South Africa is apparently a great place to raise your kids because wherever they are you always know it is behind two rows of electric fence. You can't keep teenagers behind the fence so they chose to move to a different country that wasn't based on a Lord of the Flies economy.
Think for a second what technology will bring to a nation like Bangladesh that is dependent on hand work. Imagine what cabinet shops in Okanogan would look like with 80% local unemployment (and no tech workers from Seattle riding to the rescue to buy weekend places for you to build cabinets for).
You may think you don't live in a bubble. It's just a different bubble.
---
3/18 #11: I will never complain about the pri ...

Toys R Us just announced they are going to close their doors after 60 years of continuous business. This is likely where your first bicycle came from or your first Tonka Truck.
Toys themselves are not terribly important to your standard of living but grocery stores are. Grocery stores are subject to the same market forces that toy stores are. When a large grocery store chain like Kroger takes a 14% hit bankers start becoming skeptical about investing in this niche. As bankers get skeptical about big grocery chains they get skeptical about funding small regional centers.
As soon your neighbors start having to drive 40 miles for a gallon of gas the town will dry up. As the town dries up the hospitals will leave. The schools will follow. When that happens you country folk will become even more dependent on subsidies from Olympia than you are right now.
---
3/18 #12: I will never complain about the pri ...

Tim and FM stop bickering.
Show us a video of how sausage is made.
---
3/18 #13: I will never complain about the pri ...

You are preaching to the choir. No one has been louder about the bubble than I have been. I have no doubt my country folk and I are in a bubble and it is about to be popped. I have urged anyone that will listen to harvest the fruit from this bubble without taking on the risk and liability of it.
There will be consolidation but there won't be anyone driving 40 miles that already isn't (and there are a lot that are because that is the very nature of where we live). There will be winners and losers, but the winners will band together become stronger. Amazon has a pretty good chance of being the biggest crash and burn in human history as it does of taking over the world. Just like most things once you reach a certain tipping point you have reactions that the majority did not anticipate. The next 20 years will look nothing like they told us it will look.
---
3/18 #14: I will never complain about the pri ...

Care to include any facts with your beliefs?
Toys R us is a victim of creative destruction. As in first there was Montgomery Wards then Sears then Walmart then Amazon.
Nothing new or apocalyptic. You are entitled to your opinion but not your own facts.
---
3/18 #15: I will never complain about the pri ...

Pat,
The fact is that Toys R Us got pushed over the cliff by technological disruption. Do you some "fact" that disclaims this interpretation?
And, yes, we are all entitled to our own facts. Public policy is now based on "Alternative Facts".
FamilyMan is right that none of us can predict what the outcome will be. It is, however, easy to agree that the rate of change for society is much much faster than we will be prepared for.
I have a picture of my dad holding semaphore flags. This was how Napoleon communicated with his troops. Today an aborigine in the outback can talk with his banker in Switzerland using FaceTime. Cabinetmakers, however, still like to communicate with pencil & paper.
---
3/18 #16: I will never complain about the pri ...

Pat,
I don't think you are speaking to me but I will state flatly we live in a world with so much data you can make the facts say whatever you want. It is no longer about facts micro, only facts macro- major events that cannot be disputed. And that is only in the rear view mirror. Looking future even facts macro are nonsense. The details that you get you there can be analyzed in every which way to give you another answer. We live in a world where people actually do choose their own facts more each day. We live in a world where the facts of yesterday are the false flags, propaganda and conspiracy theories of today. It doesn't matter what you want, or what I want or what Tim wants- we actually live in a world where facts are less important than what one believes right now. Because what is fact is based through the lense of what one believes. To some extent it has always been this way, we just all have 20 websites, 15 Phd's, 1 major cable television network and a host of other sources to back our claims. I agree with very little of what cabmaker has to say but I don't mind hearing it. First I want to know what they believe so I can defend, brace and plan around it. Second, the more they talk the more the people see through what is being proposed even with the dumbing down of most folks and lack of critical thinking skills. It's a win all the way around. I'm opposed to no one sharing their beliefs and thoughts and facts only them trying to censor others (like most of the mainstream media and the FANG's).
---
3/18 #17: I will never complain about the pri ...

Cept neither of you shared any facts...
---
3/18 #18: I will never complain about the pri ...

Pat, it just won't work for you without a graph will it! Heck man, you know both Tim & I have hundreds and hundreds of facts that prove our point. This is a woodworking forum- facts take chapters of books to prove out.
---
3/18 #19: I will never complain about the pri ...

Pat,
FamllyMan beat me to it.
A fact all by itself is just another tautology.
To say that "The sky is often blue" doesn't give us much to work with though it is fact.
The concept "often" probably could be measured empirically in which case a graph would be the way to prove the fact.
More important, probably, how you frame this so it provides some call to action for without a call to action it has no significance. To say "the sky is no longer blue but is actually getting quite dark" tells you to wear your galoshes and pack your umbrella.
When the poor fellow hangs himself in jail you can blame it on society. I personally think it was the necktie.
---
3/18 #20: I will never complain about the pri ...

Hardly I post facts/charts that require zero blather, you on the other hand post all blather.
---
3/18 #21: I will never complain about the pri ...

Pat.
You forget one thing. Charts are made by people with an agenda.
A chart will prove that steel tariffs create more jobs for steel workers in Pennsylvania. As long as you don't include in the chart how many jobs are lost downstream from the smelter you have a solid case for tariffs.
Take the recent election in Pennsylvania. The Republicans will point out that this means nothing of itself because the Democrat won by the slimmest of margins. That is sound logic if you ignore that Trump carried the district by 20 points in the last election and the district was so solidly red that the Democrats did not even field a candidate in this district during the previous two elections.
How you interpret facts is the only thing that matters. If you don't like the news you just got to say the news is fake. Problem solved.
---
3/18 #22: I will never complain about the pri ...

I have splained this ad nauseam you have a ideology that you buy into. You are Never going to hear me, so be it.
BUT you are giving the younger guys a bum steer.
Facts don't have an agenda and do predict
the economy. I have proved it many times.
The below chart predicted both the great depression and the great recession. Ignore it at you own peril.
Anyone who is reading this should ignore both of these you about the economy.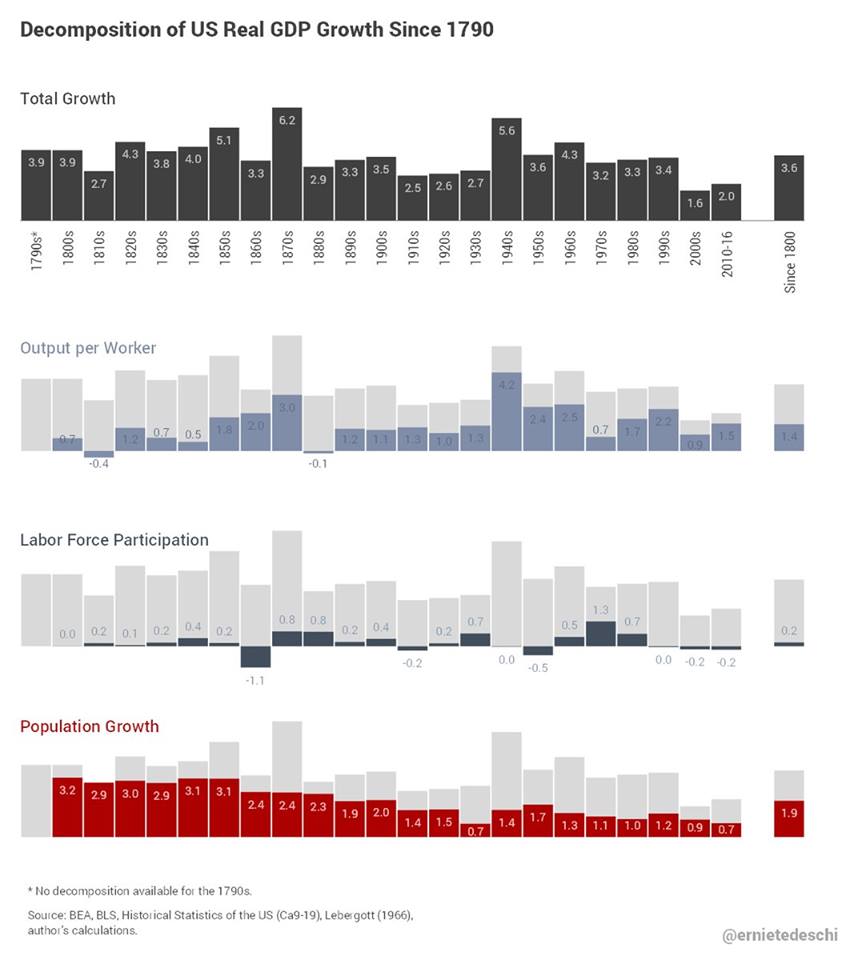 View higher quality, full size image (862 X 960)

---
3/18 #23: I will never complain about the pri ...

By 2060, the U.S. is projected to grow by 78 million people, from about 326 million today to 404 million. The #population is projected to cross the 400-million threshold in 2058. Read more here: http://go.usa.gov/xQqat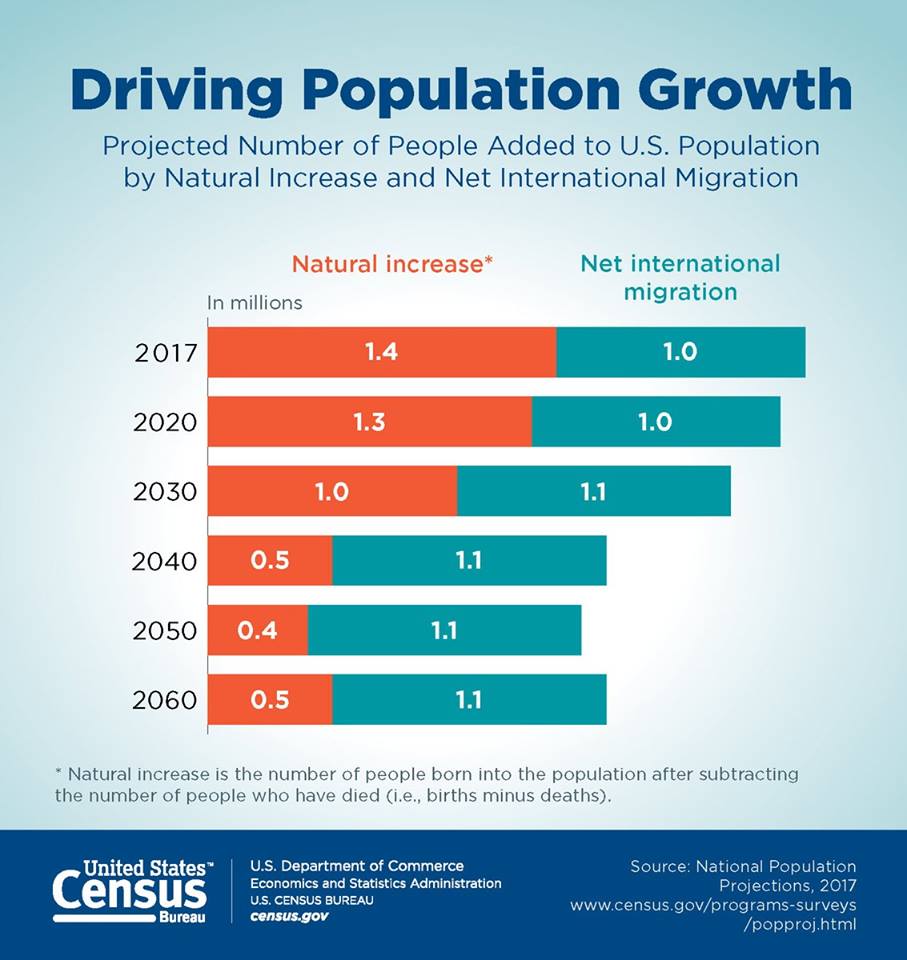 View higher quality, full size image (907 X 960)

---
3/18 #24: I will never complain about the pri ...

This is why things have picked up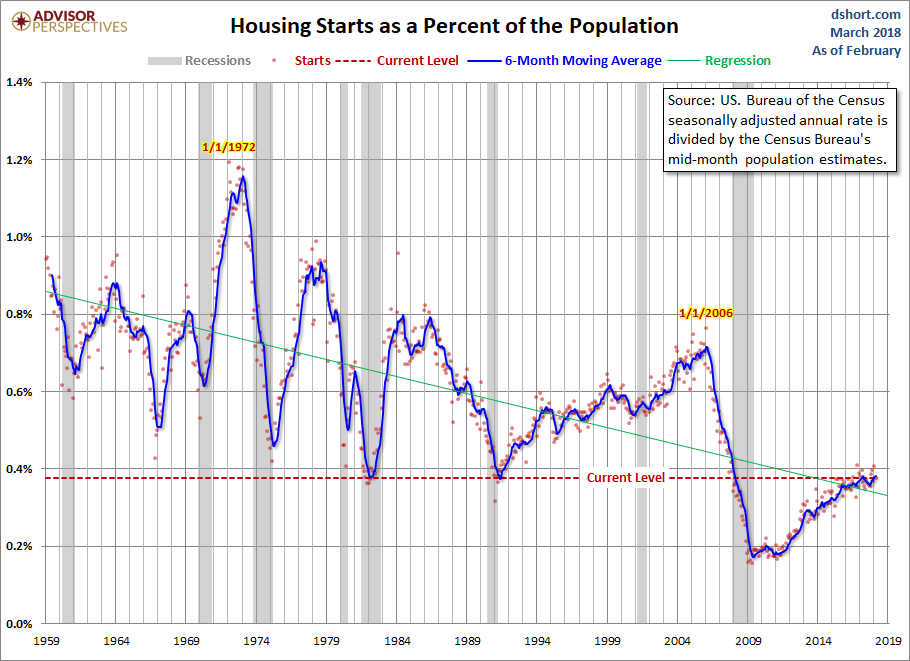 View higher quality, full size image (910 X 661)

---
3/18 #25: I will never complain about the pri ...

Pat,
those graphs have less truth in them than the conversation cabmaker and I are having with you. They are so politicized and "agendized" it is off the charts. You aren't talking facts anymore than we are.
cabmaker, I actually have a client of mine I want to steer your way for one house. I try to stay on my side of the mountains anymore but these guys have been super good to me and I have agreed to keep doing there real high end work. They have a home coming up that is historical. I'm not sure my inset will meet their needs. I do not, nor do I want to, do barrel hinged cabinetry. How far out do they need to start talking to you to get on your schedule if they need that detail to be accurate?
---
3/18 #26: I will never complain about the pri ...

Pat,
What does the projected population boom look like when segregated for demographics? Do they say what groups are going to represent what percentage?
I am curious mostly about the aging of America. In a lot of countries the problem is that there are far too many old people that need to be supported by far too many young people. This could be an argument for increasing immigration.
What should we be doing today in anticipation of those predictable trends?
---
3/18 #27: I will never complain about the pri ...

FamilyMan,
I welcome all opportunities for work.
Our lead times fluctuate. Like to have a mix of simple jobs with complicated jobs. The complicated ones often seem to die in committee so the simple ones are good for fill in work.
---
3/18 #28: I will never complain about the pri ...

Cabmaker, okay I will gather some more info and if that is the direction they want to go I will give them your shop info. Should be a pretty good sized job right on lake Washington. Thanks
---
3/18 #29: I will never complain about the pri ...

Family Man,
You mentioned your high end work and in another forum you mentioned you cut all your material on a 10 inch table saw. My question is what kind of edgebander do you use? Does it fill all the chips? High end work and cutting with a 10 inch table saw seem like an oxymoron to me? I have never yet seen a cabinet cut on a regular table saw that looks high end. Some unfinished plywood cuts not to bad, but melamine and a lot of prefinished ply I have seen always ends up with chips on one side.
---
3/18 #30: I will never complain about the pri ...

Jeffrey,
I'm sure we don't hold a candle to many a high end shop here to be sure. Quality of our cuts or work is something folks do not complain about.
---
3/19 #31: I will never complain about the pri ...

Jeffrey,
We used to own a Brandt bander.
It was a really great machine when it ran well. Which wasn't all the time. Everything would be working perfect the day before and the very next day it was like gremlins came in to the shop a rearranged the settings. We eventually ran out of incense to burn as an offering each morning and decided to outsource our banding.
We have a really excellent relationship with our primary sheetgood supplier. They will serve it up however we want it. We deep-sixed the bander and now buy the boards as 24 or 12 inch rips with one long edge banded. This costs us the price of standard prefinished MPX plywood plus $3.00 a rip with an $80 minimum,
This approach essentially gives us an in-house beam saw and a state of the art bander for pennies each month. Why would you need to own a bander?
Step 2 in this process was to beat the banding out of our cabinet boxes. The only place a band is visible any more is where the floor of a wall cabinet intersects with a faceframe and for the adjustable shelves. All other edges are raw plywood.
The faceframes all hang into the opening a minimum of 2mm so there is no intense need for accuracy between box cutout and faceframe construction. Our work is all brush finished so this overhang also makes life simpler for the painter.
---
3/20 #33: I will never complain about the pri ...

Cab,
Can you output some of your drawings to show on an average job how you can opt-out of edge banding on complex cabinetry?
We have zero access to suppliers that would ever in any way shape or form break down our sheets or further more supply them pre-banded. We are not in the boon-docks of WV but we are pretty much in the boon-docks of WV and if Family man feels like he is in the country Id guess we are in the deep woods.
I have often though about sub'ing pre-fin edge banding to a shop about 45 miles away where they could apply pre-fin maple banding. They break down on CNC just like us so there would be no gain in break down.
The additional banding required on even a simple job would make bringing in long side banded material pretty much useless.
On face frame jobs carcass material is never banded at all and shelves are banded all sides. Do you ship all your shelves banded only front banded? No rear banding ( I guess you could scrap the edges but front and back would seem default).
The longer I read some of these the more Im left head scratching why we cant compete with the Chinese.

---
3/21 #34: I will never complain about the pri ...

Jeffery, below is the blade I use for my unisaw. I donít cut much melamine with it, but it does a near perfect job on plywood, prefinished or not. I am a small shop so my equipment is not abused and I try to keep everything dialed in for nice cuts.
Mark B. I live in nothern Michigan, and I have a plywood supplier from Grand Rapids(200 miles away from me) that offers to have a shop near them cut and band plywood at reasonable cost. The supplier drops the material off at the other shop, then picks it up the next week and sends it north. You might want to ask you supplier, or look for one that does offer that service. I believe the last time I ordered form them it was roughly $50 a half sheet of prefinished plywood with banding on both sides. Minimum order total of $1500, but they also sell lumber so it can be done cost effectively if you plan your purchases well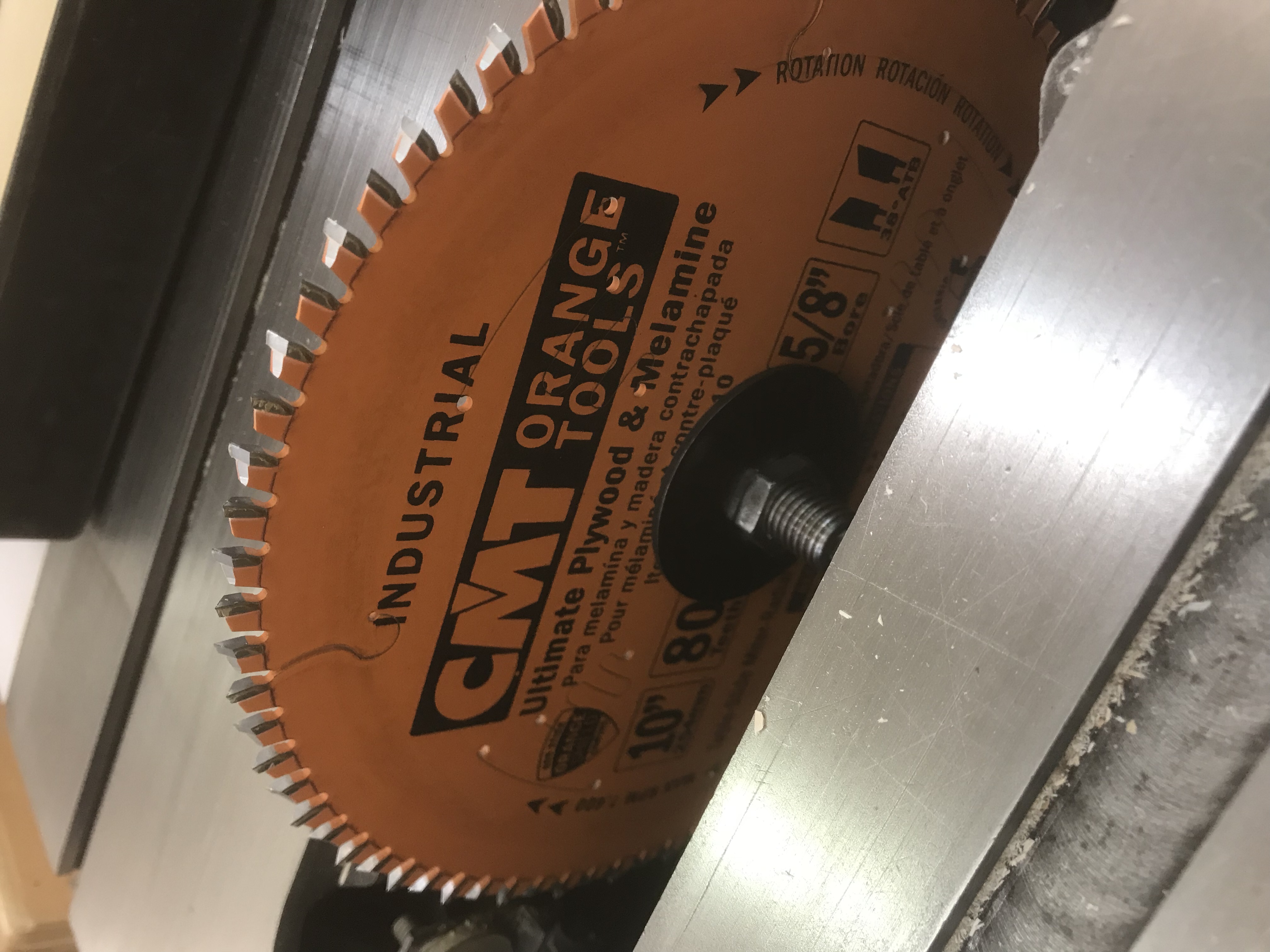 View higher quality, full size image (4032 X 3024)

---
3/22 #35: I will never complain about the pri ...

I think the proof is in the proverbial pudding. I will admit I only watched about half of those videos. However, In the first, modern one I saw one human being and a loader that I can only assume was driven by another. In the second video I saw many, many humans working. Automation is surely taking over. It may not rule us but it will make many of us obsolete. Which is cool, because I'd rather go for a hike than go to work...
---
---
Buy & Sell Exchanges | Forums | Galleries | Other Resources | Site Map
---

Buy and Sell Exchanges

Job Opportunities and Services Exchange
Employment opportunities and services within the woodworking industry

Lumber Exchange
A worldwide buy/sell exchange for lumber and wood products

Machinery Exchange
A worldwide buyer and seller exchange for woodworking machinery and equipment.

Classified Ad Exchange
Classified advertising for the woodworking industry (for advertisements that do not include machinery, lumber products and employment listings)


---

Forums

Adhesives Forum
Discussing topics related to adhesives within the woodworking industry

Architectural Woodworking Forum
Discussing quality standards and production of architectural wood products

Business and Management Forum
A forum for the discussion of business topics: from sales and marketing to dealing with difficult customers.

Cabinet and Millwork Installation Forum
Discussing all aspects of installation issues encountered by cabinet and millwork installers.

Cabinetmaking Forum
Discussing 32mm and face frame cabinet construction including fabrication, casegoods design, and installation.

CAD Forum
Shedding light on the all-too-often shadowy world of CAD.

CNC Forum
Discussing CNC (computer numerically controlled) woodworking equipment, software, and automated product manufacturing.

Dust Collection, Safety and Plant Operation Forum
Discussing topics related to maintaining a safe and productive working environment.

Professional Finishing Forum
Finishing issues for the production environment

Forestry Forum
The science and art of forest cultivation and timber management, planting, surveying, tree diseases, silviculture and timber harvesting

Professional Furniture Making Forum
Helping professional furniture makers improve quality, save time, and increase profits

Laminating and Solid Surfacing Forum
Issues related to laminating and solid surface materials and processes

Commercial Kiln Drying Forum
Discussions covering issues faced be commercial drying operations that process at least 750,000 bd. ft. of lumber per year

Sawing and Drying Forum
Discussing topics related to primary processing and drying of lumber

Solid Wood Machining Forum
Discussing topics related to the machining of solid wood

Value Added Wood Products Forum
Learn how to improve your output, find new markets, and boost sales of your lumber products

Veneer Forum
Discussing topics related to veneer processing, manufacturing, and fabrication

WOODnetWORK
An electronic discussion group for woodworkers throughout the world


---

Galleries

Project Gallery
Where professional woodworkers can post examples of their work

Sawmill Gallery
Professional primary processing companies display and describe their sawmill facilities

Shop Gallery
Professional woodworkers display and describe their shop facilities, products and equipment

Shopbuilt Equipment Gallery
Professional woodworker's jigs, rigs, and shopbuilt equipment


---

Other Resources

Industry News
Late-breaking news from all sectors of the wood industry

Video Library
Index of industrial woodworking related digital videos on the web

Auctions, Sales and Special Offers
Advertisers offering woodworkers discounted prices on good and services, and announcements of upcoming auctions

FORUM GUIDELINES: Please review the guidelines below before posting at WOODWEB's Interactive Message Boards (return to top)


WOODWEB is a professional industrial woodworking site. Hobbyist and homeowner woodworking questions are inappropriate.
Messages should be kept reasonably short and on topic, relating to the focus of the forum. Responses should relate to the original question.
A valid email return address must be included with each message.
Advertising is inappropriate. The only exceptions are the Classified Ads Exchange, Machinery Exchange, Lumber Exchange, and Job Opportunities and Services Exchange. When posting listings in these areas, review the posting instructions carefully.
Subject lines may be edited for length and clarity.
"Cross posting" is not permitted. Choose the best forum for your question, and post your question at one forum only.
Messages requesting private responses will be removed - Forums are designed to provide information and assistance for all of our visitors. Private response requests are appropriate at WOODWEB's Exchanges and Job Opportunities and Services.
Messages that accuse businesses or individuals of alleged negative actions or behavior are inappropriate since WOODWEB is unable to verify or substantiate the claims.
Posts with the intent of soliciting answers to surveys are not appropriate. Contact WOODWEB for more information on initiating a survey.
Excessive forum participation by an individual upsets the balance of a healthy forum atmosphere. Individuals who excessively post responses containing marginal content will be considered repeat forum abusers.
Responses that initiate or support inappropriate and off-topic discussion of general politics detract from the professional woodworking focus of WOODWEB, and will be removed.
Participants are encouraged to use their real name when posting. Intentionally using another persons name is prohibited, and posts of this nature will be removed at WOODWEB's discretion.
Comments, questions, or criticisms regarding Forum policies should be directed to WOODWEB's Systems Administrator
(return to top).

Carefully review your message before clicking on the "Send Message" button - you will not be able to revise the message once it has been sent.

You will be notified of responses to the message(s) you posted via email. Be sure to enter your email address correctly.

WOODWEB's forums are a highly regarded resource for professional woodworkers. Messages and responses that are crafted in a professional and civil manner strengthen this resource. Messages that do not reflect a professional tone reduce the value of our forums.

Messages are inappropriate when their content: is deemed libelous in nature or is based on rumor, fails to meet basic standards of decorum, contains blatant advertising or inappropriate emphasis on self promotion (return to top).

Libel: Posts which defame an individual or organization, or employ a tone which can be viewed as malicious in nature. Words, pictures, or cartoons which expose a person or organization to public hatred, shame, disgrace, or ridicule, or induce an ill opinion of a person or organization, are libelous.

Improper Decorum: Posts which are profane, inciting, disrespectful or uncivil in tone, or maliciously worded. This also includes the venting of unsubstantiated opinions. Such messages do little to illuminate a given topic, and often have the opposite effect. Constructive criticism is acceptable (return to top).

Advertising: The purpose of WOODWEB Forums is to provide answers, not an advertising venue. Companies participating in a Forum discussion should provide specific answers to posted questions. WOODWEB suggests that businesses include an appropriately crafted signature in order to identify their company. A well meaning post that seems to be on-topic but contains a product reference may do your business more harm than good in the Forum environment. Forum users may perceive your references to specific products as unsolicited advertising (spam) and consciously avoid your web site or services. A well-crafted signature is an appropriate way to advertise your services that will not offend potential customers. Signatures should be limited to 4-6 lines, and may contain information that identifies the type of business you're in, your URL and email address (return to top).

Repeated Forum Abuse: Forum participants who repeatedly fail to follow WOODWEB's Forum Guidelines may encounter difficulty when attempting to post messages.

There are often situations when the original message asks for opinions: "What is the best widget for my type of shop?". To a certain extent, the person posting the message is responsible for including specific questions within the message. An open ended question (like the one above) invites responses that may read as sales pitches. WOODWEB suggests that companies responding to such a question provide detailed and substantive replies rather than responses that read as a one-sided product promotion. It has been WOODWEB's experience that substantive responses are held in higher regard by our readers (return to top).

The staff of WOODWEB assume no responsibility for the accuracy, content, or outcome of any posting transmitted at WOODWEB's Message Boards. Participants should undertake the use of machinery, materials and methods discussed at WOODWEB's Message Boards after considerate evaluation, and at their own risk. WOODWEB reserves the right to delete any messages it deems inappropriate. (return to top)



Forum Posting Form Guidelines

Your Name
The name you enter in this field will be the name that appears with your post or response (return to form).
Your Website
Personal or business website links must point to the author's website. Inappropriate links will be removed without notice, and at WOODWEB's sole discretion. WOODWEB reserves the right to delete any messages with links it deems inappropriate. (return to form)
E-Mail Address
Your e-mail address will not be publicly viewable. Forum participants will be able to contact you using a contact link (included with your post) that is substituted for your actual address. You must include a valid email address in this field. (return to form)
Subject
Subject may be edited for length and clarity. Subject lines should provide an indication of the content of your post. (return to form)
Thread Related Link and Image Guidelines
Thread Related Links posted at WOODWEB's Forums and Exchanges should point to locations that provide supporting information for the topic being discussed in the current message thread. The purpose of WOODWEB Forums is to provide answers, not to serve as an advertising venue. A Thread Related Link that directs visitors to an area with inappropriate content will be removed. WOODWEB reserves the right to delete any messages with links or images it deems inappropriate. (return to form)
Thread Related File Uploads
Thread Related Files posted at WOODWEB's Forums and Exchanges should provide supporting information for the topic being discussed in the current message thread. Video Files: acceptable video formats are: .MOV .AVI .WMV .MPEG .MPG .FLV .MP4 (Image Upload Tips) If you encounter any difficulty when uploading video files, E-mail WOODWEB for assistance. The purpose of WOODWEB Forums is to provide answers, not to serve as an advertising venue. A Thread Related File that contains inappropriate content will be removed, and uploaded files that are not directly related to the message thread will be removed. WOODWEB reserves the right to delete any messages with links, files, or images it deems inappropriate. (return to form)