http://www.cabinetpro.com
---
6/29 #5: Sales Slump/Tire Kicker Blues -- Wh ...


Or it could just be normally slow month.
---
6/29 #6: Sales Slump/Tire Kicker Blues -- Wh ...


Guinea mentioned 6 months not 1. I think it's more than a slow month or 6.
---
6/29 #7: Sales Slump/Tire Kicker Blues -- Wh ...


Franks post is wonderful but it doesnt happen that way in every market. You must be in the right market for his formula to work. There are countless places in the US (especially rural areas) where simply applying Franks perspective to your business isnt going to "make it rain".
You either move, or diversify.
---
6/29 #9: Sales Slump/Tire Kicker Blues -- Wh ...


Read this post this morning and said to myself, "Ah hell, they never listen anyway so why would I waste my time and hard earned wisdom sharing my thoughts." I'm pretty much there with all of Woodweb but that is a rant for another day. Perhaps you'll be the one that actually reads it (yes, most even don't actually do more then skim and don't make an attempt at comprehension) and thinks about it.
First, whatever you do DO NOT GO INTO DEBT to "solve' this. Respectfully to the software poster, that is rarely the solution for the one man shop and it never is this late in the business cycle.
There are several things you have to do as a one man shop.
1. sell
2. design
3. administrate
4. manufacture
Where are you coming up short? Have you asked the hard questions? The ones you don't want to hear the answers to? Have you asked the people turning you down why?
Is your pricing high? Were you not able to close the deal? Do you have a reputation for delivering late? Not communicating?What is the word on the street about your business? Find out. Your customers have the answers we don't as we don't know you, your business or your clients.
But you have to be willing to through your pride out the window and go find out.
We can get complacent and eventually it can catch up to us.
---
6/30 #10: Sales Slump/Tire Kicker Blues -- Wh ...


Website: http://kdunphy.com
Sounds like you have to look like a million dollar shop
I've just spent time in the showroom lots of time more money then I wanted to
Before the showroom it was slow after the face lift in the showroom I'm getting all the jobs and slowly raising my prices .
This is not advise just what I was reluctant to do
Software will not change a company .Customer see your passionate they will feel it keep interesting projects in your shop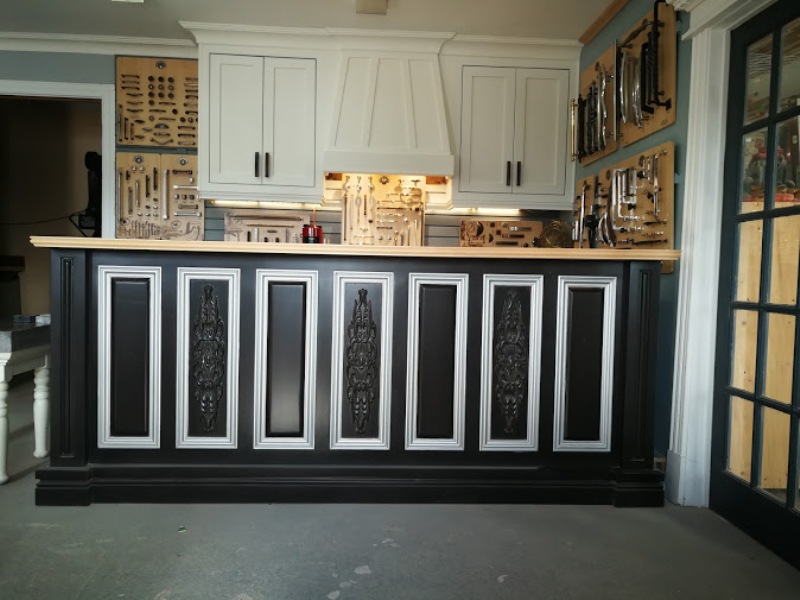 View higher quality, full size image (800 X 600)


View higher quality, full size image (800 X 600)

---
7/2 #11: Sales Slump/Tire Kicker Blues -- Wh ...


The obvious question is what changed?
---
7/2 #12: Sales Slump/Tire Kicker Blues -- Wh ...


Familyman, you mentioned not investing or going into debt this late in the business cycle. Would you please explain what you meant by that? Thanks
---
7/2 #13: Sales Slump/Tire Kicker Blues -- Wh ...


Depending on how you measure economics (as there are a few preferred) we are in either the second longest or longest economic expansion in modern history. It's been done largely, okay completely , done on the back of debt and free money in what is the greatest monetary game of chicken in the history of mankind. At best we are looking at a recession between now an 2020 at worst a period of human history that will make the Great Depression look like a cake walk. And that is not even including the state of a sharply divided world and the possibility of wars.
Now is the time to become organized, a better salesman, understand your weaknesses, become the master of understanding what your competitors offer and what the customer wants and to beat them at being better. Computers can help, but 90% of improvement for a one man shop will come from squarely whats between your ears. All of which comes with almost no cost and no debt you'll carry over into almost certainly a harder business climate to come. Don't be saddled with debt like the others, have the freedom to manage your shop as only a debt free one can. Nothing like being in a downtown and having to buy work just to make your payments that you are saddled with for years to keep the doors open.
A one man shop can make an extremely good living if he runs it smart and hard and does it without the debt. It is not necessary.
---
7/2 #14: Sales Slump/Tire Kicker Blues -- Wh ...


We are in the later stages of the business cycle. But cycles end with a recession because of over investment(e.g. too high a price on houses). There is no area of the economy that has over investment right now.
FM is referring to a crash from the boomers retiring. What he does not consider is that the US has replacement workers.
Home sales are going to boom starting in 2020 - 2024.
Home sales cratered after the crash they are poised to go back up.
To the OP, something changed in how your shop did business 6 months ago it is vital to figure out what that was.
Did Guinea get really busy and slack off on promotional activities?
Did you lose a key customer?
When was the last time you talked to your customers?
What did you do to promote in the past that changed?
Did you change any other policy like how fast you get back to customers with a bid?
Something changed in the way you do business.

View higher quality, full size image (911 X 662)

---
7/3 #15: Sales Slump/Tire Kicker Blues -- Wh ...

David Yurk

Member

Member

Website: http://www.crockettscabinetry.com
No, I don't think it's anything that's changed in the OP's shop that's driving this trend. Change the OP's name to ours and it would be just as accurate for our experience the last 6 months. We've already employed many of the suggestions Frank made, have a great reputation with lots of great reviews, have never been late on a project, and have a history of often repeat customers. In the last 6 months though, our conversion rate has dropped dramatically and our last 2 significant jobs were affluent customers who just wanted new doors and fronts and a few additional new or modified cabinets. I think MarkB has his finger on what's going on. You can only improve efficiency so much before you run out of things to improve on. There just seems to be a paradigm shift in the market at this level right now.
---
7/3 #16: Sales Slump/Tire Kicker Blues -- Wh ...


Pat, do you think it would be fair to say the stock market is over invested in right now? The reason I find this topic useful is I am contemplating purchasing a larger space and expanding. I find both sides of the discussion very useful. Thanks to all.
---
7/3 #17: Sales Slump/Tire Kicker Blues -- Wh ...


David, there a million ways you can become more efficient. I can name a dozen of them just by looking at your website. It needs updated, badly. It needs a lot more pictures. It needs to be made more precise and fresh.
I'm betting in your sales, marketing and building, delivery- every aspect- this is also true.
You will not find a bigger doomsdayer than I for where the business climate is headed overall but I tend to believe I will be the last man standing because I'm willing to work not just harder, but smarter- mostly by being willing to examine myself and my ways harder then the next guy.
Can you serve a larger area? Find a niche market that is hot in a resort town? Can you find wood and finish choices that put you in the heart of the market? Several on your website should not be shown- they are doing you a disservice. If things are slow can you take a week and dedicate a week to nothing but sales and marketing- stopping on job sites. Sending out emails to new contractors, designers and architects. Have you done a blind pricing survey of all your competitors to know where they stand? Pull up a job from the past that is fairly generic. Make up a name and a burner email and send out an email looking for a bid for your new home with just enough specifics but not too much you tip your hand.
---
7/3 #18: Sales Slump/Tire Kicker Blues -- Wh ...

David Yurk

Member

Member

Website: http://www.crockettscabinetry.com
Family Man, I certainly admire your determined nature. I agree that, both in general and for us specifically, there will always be ways to improve. At some point though, you reach a point of diminishing returns. Do I spend $2000 for the badly needed website upgrade and hope I recover that investment before I'm expected to upgrade again? Do I take time and resources away from income producing activity to create a million dollar showroom just to continue to attract the type of customers I've always had? Without the time and resources of bigger entities, it's hard to compete with their marketing activities. As for finding a niche, our market area isn't big or wealthy enough to find a niche that will support the income I've had to date. It just seems it's taking more resources and I'm expending more energy just to stay even, much less advance as readily as I used to be able to.
---
7/3 #19: Sales Slump/Tire Kicker Blues -- Wh ...


Why does a website upgrade cost $2,000.00? You just need to edit it and add pictures. If you can't do that in a morning (assuming you have the pictures- if not acquiring the pictures is job one) then something is wrong.
How big of an area do you cover? Even in the poorest regions of this country there are sales to be made. Very lucrative sales but you have to be the clear choice for the job. What is your weakness? Fix it.
It won't be easy but it is doable. Don't let pride or fear get in the way.

---
7/3 #20: Sales Slump/Tire Kicker Blues -- Wh ...


Websites can be made very cheap and easily with new services like Wix. Most of our website was created in an afternoon. I know it isn't perfect but it was free and we can edit and add pictures anytime we want. https://www.customwoodinteriorsinc.com We use Wix for our website hosting. We used another company before and it was very hard to edit and make a nice looking website so we transferred everything to Wix. Also social media advertising is cheap. Make a facebook account and invite people to like your page. Then hold contest for a free cutting board or something like that. Make the rules of the contest so that to be entered in the drawing the person has to share your post and like your page. Also you can pay to promote this so that people who don't follow you can see it (this is relatively cheap) As you build followers then every time you post a picture more people will see it. Our facebook following went from 200 to over 1,000 with just a little effort and a couple of months. It does take effort to build social media following though. You can't just make a facebook page and post pictures and expect people to follow you.
---
7/3 #21: Sales Slump/Tire Kicker Blues -- Wh ...

David Yurk

Member

Member

Website: http://www.crockettscabinetry.com
At the risk of beating this horse to death, I'll ad to this tread for the benefit of anyone using it for perspective to make decisions. Family Man, your posts convey that you have a healthy aptitude for business, where as my aptitudes, and those of other small or one-person shops, is typically more in the technical area. Because, as a small shop, I make up a significant portion of the income producing labor, any time spent on promotion and advertising is lost income. Too much time spent on that and I loose more money than I can recover in maintaining or increasing sales. It's that optimum distribution of time and resources that's getting more challenging to strike. Margins are getting tighter and that squeezes the time and money for website maintenance, networking, etc. Hiring more people for production, if possible, takes me away from what I do best and exposes me more to market downturns (just being pragmatic). Trying to maintain this balancing act is what's keeping me up more at night.
---
7/3 #22: Sales Slump/Tire Kicker Blues -- Wh ...


David, you seem like a really nice fellow. Everything I'm about to tell you is for your benefit because I was exactly once where you were.
When I entered this industry in 2002 as a washed up preacher I worked for approx six months making $13.50 an hour in one of Woodweb's members shop. That is the extent of both my formal woodworking and business experience before opening my own shop.
I once had the same outlook as you until I realized I was just as smart or smarter and working harder then guys making much more money than I. So I stopped and I asked myself why. I learned the ins and outs of business- even just he terminology. I learned the ins and outs of sales. I learned economics so I could be one step ahead of what I expected to happen next. I read everything and watched everything in these three areas I could get my hands on. Things I came to agree with AND disagree with.
Mostly I admitted every fault I had in business and worked on fixing them- a brutal process. I was much to optomistic and became more realistic. I was not organized and become crazy organized (and clean). I admitted that my pride drove much of what I did and not what the client actually wanted. Growing up poor and hanging onto every nickel I learned that most folks aren't like this. They want nice, they want it now and they want to show it off to their friends. They also wanted to live in nice places.
I learned how to use those last two to my advantage. I could make the nicest of products and undersell folks. They got the best of products at a great price. Somewhat still do, but at this point folks pay my price without hesitation. I lived in a cheap area and delivered to an expensive area. I stopped doing all things I did not make good money at. Installation? hell no. fix thing table or that chair- not a chance. Can you make this "unique" piece for me? Um no. I found my wheelhouse, which was profitable and I stuck to it.
Turning 40 this year. I could stop working tomorrow if I had to. There is no debt. I turned down over a dozen jobs last month alone. Booked as far as the calendar will take me with profitable work.
Am I special? No I am not. I probably a little above average in intelligence and that is about all I have going for me other than I am willing to self examine and see where I am coming up short. I was coming up short in a great many areas because I placed the wrong value on the wrong things.
Just like you are. Woodworking does not make you your living. Sales does. Woodworking costs you money. I get paid at the front and everything I build then costs me money. You are working at it backwards. Find areas where others can help by outsourcing if you can. Doors in kitchens is a great example. If you are spending time making doors but struggling with sales you are doing it backwards.
I wish you well. America(ns) have made a great many wrong choices over the years and the business environment going forward will be very tough- but it will be throughout the world. I don't wish that on you or my fellow woodworking OP. Become the master of yourself, master of your business and then master of your woodworking (design and finishing being more important then the woodworking- I know heresy). Good luck.
---
7/4 #23: Sales Slump/Tire Kicker Blues -- Wh ...


Matt
Caveat emptor, especially free advice on the internet.
The treasury yields are likely to invert next month, which is usually a sign of a recession, but not necessarily.
Construction is a leading economic indicator.
This is from Logan Mohtashami his prediction record for housing sales is very very good.
"3. Housing Starts & New Home Sales
For the last many years I have stated that new home sales and housing starts will have slow but steady growth. Both metrics are still very low in historical terms. Early in this cycle there was much confusion among housing analysts, some of which made outlandish forecasts like housing starts would hit the 50 year moving average while new home sales were going to be low. The builder's stocks were struggling in 2013-2015. Since the end of 2015, after a severe market correction in these stocks, the housing community took a more realistic outlook on the sales potential of these companies. In 2017 the builders stock have performed well even though total new home sales won't be high on a historical basis."
I wouldn't base anything off of the stock market, it does not exactly parallel main street.
What absolutely is prescient are demographics.
If nothing else has changed in yous businesses, I have to ask who is your customer?
How old are they, are they affluent, are they married with children, are their children through college, where do they live, do they build custom houses or remodel, are they retired, are they selling their house, ? etc
Demographics predict a lot.
Another thought is that people are staying there homes longer. Which may be a factor.
Anyway I would find out more about your customer if I were you.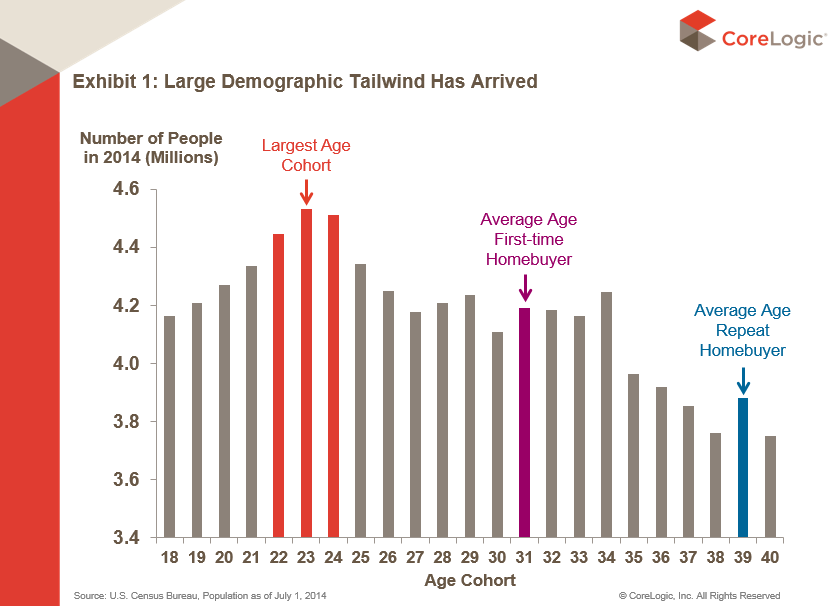 View higher quality, full size image (838 X 606)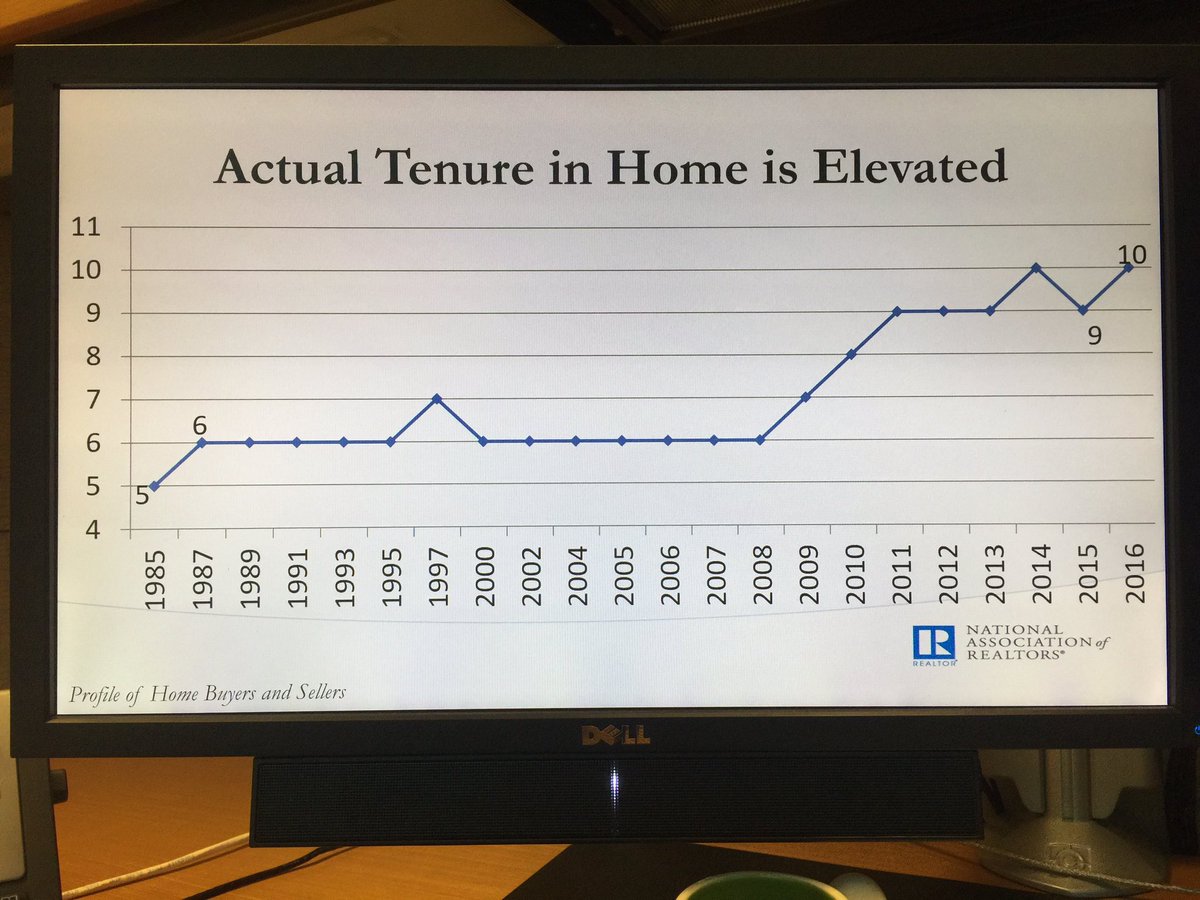 View higher quality, full size image (1200 X 900)

---
7/4 #24: Sales Slump/Tire Kicker Blues -- Wh ...


Lots of good food for thought here; I appreciate everyone taking time to post.
There have been no dramatic changes on the contractor side. I've always worked out deadlines and other terms upfront, and have never been late. I do think that the couple of builders who use me semi-regularly tend to do so mainly on their upper tier/more complex projects. They know the difference in quality, and are willing to pay for it. But if it's a more routine job and/or they don't plan to showcase it to enhance their reputation, I think they are more likely to rely on box store solutions, "cabinets to go," etc. (MarkB's point).
Rich C: You're right. I've had conversations with builders over the years where it was plain that I wasn't being taken seriously. Funny story about that: A couple of years ago I made a cold call on a well respected custom builder. I knew that his "regular" sub had recently caused him to shut down a project for several weeks due to delayed cabinets. He said, "your timing couldn't be better," and I left the meeting with a small project that he gave me as a trial run. Everything went perfectly, and he praised the quality. When he was in the planning stages of his next house, he asked me to bid the cabinets. His response to the bid was, "well, you're a little higher than the guys I normally use." I thought, "Really? You mean 'a little higher' than the same bunch who just cost you all that downtime?!!" Bottom line is he was using me to solve an urgent, short-term problem but never intended to move away from the shop that he had used for years.
As I mentioned, most of my business comes from end consumers. This wasn't intentional, it's just the way things developed. I kind of like it this way, because most folks are flexible on scheduling their projects (and are willing to wait when I have a backlog), they pay on time (and often tip as well), it's much easier to schedule photo shoots, request reviews, and build good customer relations when working directly with the homeowner, and I don't have to factor in deep discounts because some overextended contractor has an $80,000 pickup truck to pay for. I'm not completely ruling out working with more builders and remodelers, and I probably need to call on them more often, but except for the couple who have used me in the past and know what I can do, they just haven't been a consistent source of work.
So, with a good understanding of my core customer base, I started thinking about the many roles that a sole proprietor has to cover (Family Man's original point). I'm convinced that where I come up short is in the marketing dept. I've been guilty for too long of just leaving that area on auto pilot, assuming that word-of-mouth, a sometimes neglected website and minimal advertising are enough. They aren't (or, at least in my case, they've exhausted their utility). Keeping in mind my core customer base, I've started (this week) using targeted ad vehicles, like the magazines and newsletters that are published for and mailed to residents in upscale subdivisions and communities. I'm also talking with my webmaster about updating my site, making whatever changes are needed to optimize my search engine rankings, and maybe adding a blog section to keep customers updated via a more personal, conversational connection. I see this last item as similar to having a social media presence, but without all the PIA issues that come with Facebook, etc.
We'll see. For now, many thanks again to those who weighed in.
---
7/5 #25: Sales Slump/Tire Kicker Blues -- Wh ...


"I've been guilty for too long of just leaving that area on auto pilot, assuming that word-of-mouth, a sometimes neglected website and minimal advertising are enough. They aren't"
BTW that counts as change in the way you operate your business.
The main thing to know about marketing in your business is networking. Join a lead club or any other kind of club that will allow you to network.
Small shops experience booms and depressions because the owner gets busy and lays off the marketing (networking) so then experiences a slump. It is hard to do this as it is like going down the freeway producing (driving things out the door) and then putting your truck into reverse (driving things in the door)
Homeowner marketing is tough because all the marketing results in one sale. It is easier to get repeat work from contractors or similiar.
---
7/5 #26: Sales Slump/Tire Kicker Blues -- Wh ...


My family has been in the cabinet business well over 50 years. I am the third generation and I will say that for years and years work came in just because of quality and word or mouth. In the last few years this has been a problem because it is so easy for people to price shop and buy RTA cabinets and other cheap box stuff. Marketing has become a new expense that we have never had to deal with before. You have to show the people that you exist because places like cabinets to go have that covered. You see their advertisements everywhere so people automatically look them up. It is also hard because there are a few new woodworking shops that are popping up around us that were great at marketing from the start this way they were able to build their business quickly. They also were willing to take on the risk and buy CNC routers and other high end machinery because they had never done it with a table saw. I think a lot of shops ours included have a hard time justifying the $50,000-100,000 for big pieces of equipment because a table saw is getting it done now or an iron works just fine for edge banding. Our CNC just came in last week so I can't speak for how much more production it will allow but I can say that in the 8 months we have had an automatic edge bander it is more than paying for itself. What would take 8 hours to edge band before now takes 15 minutes and it allows us to do stuff that makes more money like building boxes. Also doors and drawer boxes are something that is hard for a small shop to make money at because by the time you buy them you could also be doing other things that make you more money again like building your boxes, finishing, or putting the whole cabinet together.
---
7/5 #27: Sales Slump/Tire Kicker Blues -- Wh ...


Pat: Is there a particular networking or lead group you've found that actually works? I joined our local Chamber of Commerce 12 years ago, and both the wife and I attended the "sip and schmooze" events for a long time. It generated very little business for the time invested. The fact that no other cabinet shop was a member should have been a tipoff! I also went to a couple of BNI luncheons, with similar results. BNI and forums like it seem to work well for service providers (dentists, HVAC, painters, etc.), but it did nothing for my business. If there is a group that yields results, I'm more than willing to give it a try.
Ryan: We also have in the past and continue to make similar adjustments. Subbed out door production years ago. Am thinking of doing the same thing with drawers. CNC isn't a realistic option for us unless the revenue flow improves dramatically. I'm unwilling to go into debt to step up production when no work is coming in the door. A chicken-and-egg problem, I guess!
---
7/5 #28: Sales Slump/Tire Kicker Blues -- Wh ...


Check out drawer boxes from Hardware Resources. They make solid wood dovetail boxes UV coated and will stamp your logo on the inside for no extra cost. Lead time is normally 2-3 weeks. If you place a $500 order they pay freight.
---
7/5 #29: Sales Slump/Tire Kicker Blues -- Wh ...


Guinea
A lead group that specializes in home services.
If it's working for others but not for you, participate more, maybe take a more active role, get interested in other participants, bring leads to the meeting.
Also if you can get your name shared at a garden club or similiar it is useful. Certain people will be leaders in the clubs they influence the opinion of others members and can get you a fair amount of business
---

---
Buy & Sell Exchanges | Forums | Galleries | Other Resources | Site Map
---

Buy and Sell Exchanges

Job Opportunities and Services Exchange
Employment opportunities and services within the woodworking industry

Lumber Exchange
A worldwide buy/sell exchange for lumber and wood products

Machinery Exchange
A worldwide buyer and seller exchange for woodworking machinery and equipment.

Classified Ad Exchange
Classified advertising for the woodworking industry (for advertisements that do not include machinery, lumber products and employment listings)


---

Forums

Adhesives Forum
Discussing topics related to adhesives within the woodworking industry

Architectural Woodworking Forum
Discussing quality standards and production of architectural wood products

Business and Management Forum
A forum for the discussion of business topics: from sales and marketing to dealing with difficult customers.

Cabinet and Millwork Installation Forum
Discussing all aspects of installation issues encountered by cabinet and millwork installers.

Cabinetmaking Forum
Discussing 32mm and face frame cabinet construction including fabrication, casegoods design, and installation.

CAD Forum
Shedding light on the all-too-often shadowy world of CAD.

CNC Forum
Discussing CNC (computer numerically controlled) woodworking equipment, software, and automated product manufacturing.

Dust Collection, Safety and Plant Operation Forum
Discussing topics related to maintaining a safe and productive working environment.

Professional Finishing Forum
Finishing issues for the production environment

Forestry Forum
The science and art of forest cultivation and timber management, planting, surveying, tree diseases, silviculture and timber harvesting

Professional Furniture Making Forum
Helping professional furniture makers improve quality, save time, and increase profits

Laminating and Solid Surfacing Forum
Issues related to laminating and solid surface materials and processes

Commercial Kiln Drying Forum
Discussions covering issues faced be commercial drying operations that process at least 750,000 bd. ft. of lumber per year

Sawing and Drying Forum
Discussing topics related to primary processing and drying of lumber

Solid Wood Machining Forum
Discussing topics related to the machining of solid wood

Value Added Wood Products Forum
Learn how to improve your output, find new markets, and boost sales of your lumber products

Veneer Forum
Discussing topics related to veneer processing, manufacturing, and fabrication

WOODnetWORK
An electronic discussion group for woodworkers throughout the world


---

Galleries

Project Gallery
Where professional woodworkers can post examples of their work

Sawmill Gallery
Professional primary processing companies display and describe their sawmill facilities

Shop Gallery
Professional woodworkers display and describe their shop facilities, products and equipment

Shopbuilt Equipment Gallery
Professional woodworker's jigs, rigs, and shopbuilt equipment


---

Other Resources

Industry News
Late-breaking news from all sectors of the wood industry

Video Library
Index of industrial woodworking related digital videos on the web

Auctions, Sales and Special Offers
Advertisers offering woodworkers discounted prices on good and services, and announcements of upcoming auctions

FORUM GUIDELINES: Please review the guidelines below before posting at WOODWEB's Interactive Message Boards (return to top)


WOODWEB is a professional industrial woodworking site. Hobbyist and homeowner woodworking questions are inappropriate.
Messages should be kept reasonably short and on topic, relating to the focus of the forum. Responses should relate to the original question.
A valid email return address must be included with each message.
Advertising is inappropriate. The only exceptions are the Classified Ads Exchange, Machinery Exchange, Lumber Exchange, and Job Opportunities and Services Exchange. When posting listings in these areas, review the posting instructions carefully.
Subject lines may be edited for length and clarity.
"Cross posting" is not permitted. Choose the best forum for your question, and post your question at one forum only.
Messages requesting private responses will be removed - Forums are designed to provide information and assistance for all of our visitors. Private response requests are appropriate at WOODWEB's Exchanges and Job Opportunities and Services.
Messages that accuse businesses or individuals of alleged negative actions or behavior are inappropriate since WOODWEB is unable to verify or substantiate the claims.
Posts with the intent of soliciting answers to surveys are not appropriate. Contact WOODWEB for more information on initiating a survey.
Excessive forum participation by an individual upsets the balance of a healthy forum atmosphere. Individuals who excessively post responses containing marginal content will be considered repeat forum abusers.
Responses that initiate or support inappropriate and off-topic discussion of general politics detract from the professional woodworking focus of WOODWEB, and will be removed.
Participants are encouraged to use their real name when posting. Intentionally using another persons name is prohibited, and posts of this nature will be removed at WOODWEB's discretion.
Comments, questions, or criticisms regarding Forum policies should be directed to WOODWEB's Systems Administrator
(return to top).

Carefully review your message before clicking on the "Send Message" button - you will not be able to revise the message once it has been sent.

You will be notified of responses to the message(s) you posted via email. Be sure to enter your email address correctly.

WOODWEB's forums are a highly regarded resource for professional woodworkers. Messages and responses that are crafted in a professional and civil manner strengthen this resource. Messages that do not reflect a professional tone reduce the value of our forums.

Messages are inappropriate when their content: is deemed libelous in nature or is based on rumor, fails to meet basic standards of decorum, contains blatant advertising or inappropriate emphasis on self promotion (return to top).

Libel: Posts which defame an individual or organization, or employ a tone which can be viewed as malicious in nature. Words, pictures, or cartoons which expose a person or organization to public hatred, shame, disgrace, or ridicule, or induce an ill opinion of a person or organization, are libelous.

Improper Decorum: Posts which are profane, inciting, disrespectful or uncivil in tone, or maliciously worded. This also includes the venting of unsubstantiated opinions. Such messages do little to illuminate a given topic, and often have the opposite effect. Constructive criticism is acceptable (return to top).

Advertising: The purpose of WOODWEB Forums is to provide answers, not an advertising venue. Companies participating in a Forum discussion should provide specific answers to posted questions. WOODWEB suggests that businesses include an appropriately crafted signature in order to identify their company. A well meaning post that seems to be on-topic but contains a product reference may do your business more harm than good in the Forum environment. Forum users may perceive your references to specific products as unsolicited advertising (spam) and consciously avoid your web site or services. A well-crafted signature is an appropriate way to advertise your services that will not offend potential customers. Signatures should be limited to 4-6 lines, and may contain information that identifies the type of business you're in, your URL and email address (return to top).

Repeated Forum Abuse: Forum participants who repeatedly fail to follow WOODWEB's Forum Guidelines may encounter difficulty when attempting to post messages.

There are often situations when the original message asks for opinions: "What is the best widget for my type of shop?". To a certain extent, the person posting the message is responsible for including specific questions within the message. An open ended question (like the one above) invites responses that may read as sales pitches. WOODWEB suggests that companies responding to such a question provide detailed and substantive replies rather than responses that read as a one-sided product promotion. It has been WOODWEB's experience that substantive responses are held in higher regard by our readers (return to top).

The staff of WOODWEB assume no responsibility for the accuracy, content, or outcome of any posting transmitted at WOODWEB's Message Boards. Participants should undertake the use of machinery, materials and methods discussed at WOODWEB's Message Boards after considerate evaluation, and at their own risk. WOODWEB reserves the right to delete any messages it deems inappropriate. (return to top)



Forum Posting Form Guidelines

Your Name
The name you enter in this field will be the name that appears with your post or response (return to form).
Your Website
Personal or business website links must point to the author's website. Inappropriate links will be removed without notice, and at WOODWEB's sole discretion. WOODWEB reserves the right to delete any messages with links it deems inappropriate. (return to form)
E-Mail Address
Your e-mail address will not be publicly viewable. Forum participants will be able to contact you using a contact link (included with your post) that is substituted for your actual address. You must include a valid email address in this field. (return to form)
Subject
Subject may be edited for length and clarity. Subject lines should provide an indication of the content of your post. (return to form)
Thread Related Link and Image Guidelines
Thread Related Links posted at WOODWEB's Forums and Exchanges should point to locations that provide supporting information for the topic being discussed in the current message thread. The purpose of WOODWEB Forums is to provide answers, not to serve as an advertising venue. A Thread Related Link that directs visitors to an area with inappropriate content will be removed. WOODWEB reserves the right to delete any messages with links or images it deems inappropriate. (return to form)
Thread Related File Uploads
Thread Related Files posted at WOODWEB's Forums and Exchanges should provide supporting information for the topic being discussed in the current message thread. Video Files: acceptable video formats are: .MOV .AVI .WMV .MPEG .MPG .FLV .MP4 (Image Upload Tips) If you encounter any difficulty when uploading video files, E-mail WOODWEB for assistance. The purpose of WOODWEB Forums is to provide answers, not to serve as an advertising venue. A Thread Related File that contains inappropriate content will be removed, and uploaded files that are not directly related to the message thread will be removed. WOODWEB reserves the right to delete any messages with links, files, or images it deems inappropriate. (return to form)