This is much simpler than any of you see. A mock populist that gets elected and popularity points by making populist statements with nearly every breath, but then does nothing, or the opposite.
It really is just so much hot air. You guys worry me - if you can't see the simple truth, how do you get thru a day?
I would like to retract my comment about "President Bannon". That was inflammatory and not useful.
I would, however, like to have a discussion about the role he and Steve Bannon assume in this administration. What is their purpose and how influential are they?
Another useful consideration is why did Trump assign so many many important responsibilities to his 36 year old son-in-law Jared Kushner? What life experiences does this kid have to prepare him for such awesome responsibilities? Would any one of us hire someone to be our shop foreman with a similarly pedigreed resume?
These are some serious lapses in judgement and they speak to the man. Just because you are angry it makes no sense to start breaking things.
Tim, you seem to be a bit overwrought.
Of course this is part of his strategy on trade vis a vis Canada and Mexico. "All posturing and nothing but" is usually called negotiating. It goes along with yesterday's announcement that we aren't yet withdrawing from NAFTA.
I'm a bit shocked by your historical ignorance. I should look into the Bay of Pigs?
And through Khrushchev's (wrongly) assessing Kennedy as a wuss in Vienna (6/1961.) (We didn't know this until much later.)
And then through what you were really trying to get at -- the Cuban missile crisis (10/1962.) A year and a half after the Bay of Pigs disaster.
I was 10 years old and watched the black and white TV as Kennedy announced the naval blockade of "Cuber" and demanded the removal of Soviet nuclear missiles.
There were no missiles in "Cuber" when Kennedy abandoned the Cuban patriots at the Bay of Pigs. There were only missiles in Cuba after Khrushchev figured that Kennedy was a pushover.
The only thing that could possibly have happened at the Bay of Pigs was a gunboat battle, but Kennedy provided no promised support and left the Cubans to die or be captured.
Our friend Trump may scare our enemies but he certainly doesn't frighten our allies. We actually communicate with them. Ask Rex Tillerson.
Yes, the world needs the US to be a stabilizing influence, something which has been lacking for many years.
I would think that you would be happy that we are now exerting our influence and providing strong leadership.
My only advice would be to not underestimate our friend, Mr. Trump. Everyone who has done so thusfar has regretted it.
I'm just going to disregard everything you said after "Trade Wars cause World Wars" as I'm not going to get into any discussion of any of it.
I didn't take your bait on Bannon and I'm not gonna take it on Kushner, either.
BTW, I noticed after my last post that there were 3 intervening posts before mine, one of them yours. Just so everything can be read in context since this board doesn't time-stamp posts.
Nepotism is a bad way to run a lemonade stand. It's an even worse way to run a country.
If you think Jared Kushner is qualified to hold the position of SENIOR advisor to president please stipulate why?
Please try to do this without using the words Obama or Clinton. Just stick with the facts as you understand them.
But I'm shocked that you want to usher Kushner out- is policies are the closest to yours by a fair margin of any of his senior advisors.
Trump does have a few good people around him. General Mattis being one of them.
Trying to pass off his Son-in-Law and daughter with a straight face is much harder. Trump, however, has skills in this department.
I don't think he actually ever planned on winning nor do I think he really wanted to. This was all just a ploy to pump up the Trump brand and maybe get a little adulation.
What Trump wants most is to be liked by the cool kids and now he gets to spend his remaining days as the butt of a joke. This, however, brings out the vengeful side of him as manifested by many not so lucid tweets.
He campaigned on a lot of promises that weren't real well thought out. The people who supported him didn't probe him too deeply. It was enough that he said he would "drain the swamp". He then proceeded to pack his administration with people from Goldman Sachs. It looked for a while that investment advisors would be required to maintain a fiduciary relationship with their clients. Now they merely have to maintain "plausible deniability". We can thank Goldman Sachs for repealing this "onerous" regulation.
I hope Congress subpoenas Trump's tax returns. He promised he would release them. You guys voted him in. You should hold his feet in the fire.
I'll guess that just about every lemonade stand in history has involved nepotism of some sort and they seem to work fine. Are nepotistic lemonade stands illegal in Seattle?
Presidents have always surrounded themselves with people whose opinions they value for whatever reason.
I couldn't care less what title Kushner may have, but the last time I checked he's not the Secretary or Commissioner or Chairman of anything.
And what do Obama or Clinton have to do with anything? You're the first to bring them up.
As long as you did, I'll just mention that our dearly departed Great Leader never ran so much as a lemonade stand before he was elected.
And, have you figured out the difference between the Bay of Pigs and the Cuban missile crisis? I realize that both either pre-date you or you were too young to understand what was going on at the time.
Your earlier comment about just because you are mad you shouldn't go around breaking things. Do you not understand that is exactly WHY we voted for him? We want it broken. What the government and the US has come to stand for goes against everything we believe in and want out of our government.
Most of us understand that there will be pain involved in the process but are willing to pay that price for the chance to fix the brokeness. If for no other reason we are already experiencing the pain or understand that with the alternative far worse pain will be in store.
Our vote was to break the government as we know it. Hopefully fix it, but at least break it.

itd goingvto grt worse for the working man. my sheet goods supplier jusy showed meva new tarrif that had been impised on all pktwood coming from china, and its retroactive to janyary 1st, he had 12 containers comig in that have already been sold, but he now has to pay over 10% tariff on thrse goods. this means we have to rsise our prices. those of us thay can afford domestic plywood will not be affected
I wouldn't discount the possibility that lumber sales are taking advantage of the situation.
As soon as import lumber becomes more expensive then all the domestic manufacturers will seize the opportunity to raise their prices. Now we are paying more not only the Canadians but to Weyerhauser as well. How this helps out the working man I am not certain. The cost of housing for him just went up.
You want to have a plan for what is going to happen after you break things. You do have to be able to hold your mud to make this part happen but it nonetheless will always provide more options to pick from.
A great example would be in how our respective Presidents handled the war in Iraq. Bush 1 did not take out Saddam Hussain during the first Gulf War because they didn't have a plan for what would happen when they did. Bush 2 went in and toppled the government and we got ISIS in exchange. There is a powerful advantage in being able to hold your mud.
Breaking things without a plan is perfectly understandable for a 4 year old. As a strategy for public policy not so good. Even if it makes you feel good temporarily.
cabinetmaker, thats what drives me crazy.
when tarriffs are raised to make american products more competitive , then the americans raise their prices even higher.
defeats the purpose of buying american.
guess the bottom line is that the rich get richer and the poor have children.
That is what I mean by the impact of unintended consequences. Just like dashing into Baghdad brought us ISIS protecting American loggers raised the price of housing for everybody else in the country. Whether or not this actually elevates any wages for any particular group of lumberjack remains to be seen. It could just represent a benefit to the people who own the lumber mill.
If you want to increase wages for forestry workers you need to increase demand for their labor. Raising prices for their product domestically would seem to do just the opposite. Opening markets to sell their lumber into would be what needs to happen. For this to happen we want fewer trade barriers, not more.
But it sure did feel good to break something.
Well, no, actually.
B2 toppled him and then policed up the area when it was falling apart. Remember the surge run by Gen. Petraeus in 2007?
Then, in 2011 our Great Leader declared what was B2's accomplishment to be one of his own greatest accomplishments. Remember that? I won't bore you with quotes.
Well, just one: "we're leaving behind a sovereign, stable and self-reliant Iraq ..."
He was very proud of that. Then he left. Poof, we're gone. Bye, bye. No residual forces at all, we're done.
THEN we got ISIS.
You're even worse at remembering stuff that happened while you were alive than the Bay of Pigs/Cuban missile crisis thing.
Cept ISIS was created by ex Republican Guard.
IOW it would have been better if Bush 43 would have stayed out.
We wouldn't have had ISIS if we hadn't of invaded Iraq. We invaded Iraq because Saudi Arabians attacked the twin towers. Its like replacing the bearings in your jointer because the wide belt sander is giving you a rough finish.
But we had to break something.
In the Cuban Missile Crisis we came very close to war with Russia because nobody knew what anybody else was doing. That is the problem with erratic foreign policy. Trying to keep the world guessing is great stuff for the Hannity hour but not so great for the world at large.
We need to maintain adult alliances. For this to happen we need adults in the White House. Tweeting something in your bathrobe because of what a talking head on Fox news just said is pretty stupid.
It's like fixing the bearings on your jointer because your wide belt sander gives you a bad result.
Or building a wall to provide us a great optic for the next campaign rally.
So much for the "Trump is a great negotiator" narrative........
So that he had some100th day tangible progress to report to the hoopleheads he announced that on Saturday he would pull the plug on Nafta.
On Thursday, however, he punted.
According to WSJ," Agricultural Secretary Sonny Purdue and Commerce Secretary Wilbur Ross showed him a map indicating states where jobs would be lost if the pact collapsed. Many were farm and border states that voted heavily for Mr. Trump".
This kind of saber rattling always backfires.
ďIt was a trial balloon, but it didnít work,Ē said Mexican economist Luis de la Calle, a trade expert who had been a senior negotiator on the pact. ďNext time, nobody will believe it. People start to figure things out.Ē
What is even scarier is that these states that supported him stood the most to lose by implementing his rhetoric. When the only thing that is important to you is "break something" it is very easy to overlook the small details...........like what happens next!
Ironically this is kind of like another fellow from Trump's orbit not taking time to think things through.
"Lock her up!"
---
4/28 #34: 20% tariff on Canadian Lumber ...

Yeah I see what you mean, politicians lie.
Almost as bad as, if you like your plan you can keep it?
---
4/28 #35: 20% tariff on Canadian Lumber ...

Carmaker, I can agree wholeheartedly about not going into Iraq and Afghanistan. And the other knock I have on trump is his missiles into Syria.
However, we aren't breaking things without a plan. Our plan has an end goal, we realize though circumstances and obstacles and variables will play into how and if we can get to that goal. We aren't going to give one path/plan to the goal. This is battle and while you go in with a plan, you adapt to what is happening around you.
---
4/28 #36: 20% tariff on Canadian Lumber ...

Yes and that plan is only one thing, and that is to keep the defense industry gainfully employed.
---
4/28 #37: 20% tariff on Canadian Lumber ...

Pat, after I stare I disagree with going into Iraq, Afghanistan and Syria that is the comment I get? That I want more industrial complex deep state? I'm actually 180 degrees off that. Carmaker is the one who wants our "influence" globally. I want safe borders and to stay out of the worlds business unless they drop a bomb on us then and only then am I in favor of more industrial complex.
---
4/28 #38: 20% tariff on Canadian Lumber ...

Sorry away and commenting on phone. Please excuse autocorrect and plain ole typos
---
4/28 #39: 20% tariff on Canadian Lumber ...

Sounds like we are on the same page.
Those last posts were ambiguous.
---
4/28 #40: 20% tariff on Canadian Lumber ...

Here is what I want:
1) Dramatically reduce the size of government in size, spending and "influence" in our lives.
2) I want the government to answer to us, instead of us answering to it. To have it's own laws apply to itself and those it employees.
3)To stay out of foreign countries and wars, unless they are literally dropping bombs on us. Let the rest of the world solve it's own problems. They will do a better job of solving their problems then we can.
4) Secure borders.
5) To return most government decisions to the smallest possible form of government- state at a minimum, county if at all possible when possible. In such a government cabmaker and I could both be happy- our counties would govern ourselves as we see fit. Neither imposing our will on the other. Folks would travel with their feet.
6) To get government out of our families, homes, beds, schools, bakeries, florists, bathrooms,you name it, etc
7) Corporations have become so large that they are just as much of a problem as the government. In fact some of them own the government and it's votes to a large degree. They need to be broken up into smaller, not all powerful entities and again the laws must apply to them the same as Joe's market on the corner.
8) And as with all things, follow the money.
Audit the Fed. Tie the money to something real again. Jail the bankers that are thieves (and that is too good for many) and again apply the law to them. No bailouts.
A few truths I believe:
a) people are naturally tribal. There are many consequences to this. There is nothing inherently wrong with this, but will lead to war if you state that it is evil.
b) All people are different and equality is a myth. Genders aren't equal, but different. Races aren't equal, but different. Equality has become a god that is unachievable due to it being impossible, but I would go so far as to say it is evil in it's present aspirations and bad for all.
c) most folks don't change until they face hard times. Myself included. If you incentive laziness and punish hard work you will find that has consequences. There is going to be some hard times for folks and that is not only okay, but good. They need it. Our country needs it. Pain comes before healing.
d) The nuclear family is the smallest form of government and the health of the country will go as the health of the family goes.
e) There is a such a thing as right and wrong & it is no matter how we vote it does not change what is actually right and wrong.
f) Trade is a good thing, when it's good for both parties. Currently America is in a bend over situation when it comes to trade, unless you only count the bankers, politicians and CEO's- and the top 5% who own the vast majority of stocks.
g) There is one reason this world has not gone to shit over the last 150 years-the 2nd Amendment (which protects the others), it is the cornerstone of a free & right society. What sanity is left in the world is due to this.
h)I don't ever want to start a fight, but if started I plan on ending it and being prepared to do so.
i) that education as we know is broken. That the public school and college system is a poison to the youth of our country physically, mentally and spiritually. It needs to be torn apart at the seams.
In general, I think government should keep the borders secure, the criminals locked up, the votes unbought and in some cases the roads paved. It shouldn't be in the retirement, medical or marriage business.
It should however let folks congregate and do business how they like- which will be within their tribe. We will find that somewhere around 10% of all humans are evil and need to be imprisoned or shot after a timely trial. That of the rest a large percentage will only obey the laws and consequences of their actions only if they are responsible for the consequences of their actions, both social and legal. That kids are FAR better off with a dad & a mom- and together for life. That women in general will want to stay home and raise kids if they can and be attracted to men who are strong, provide and lead the family. I believe that if this country has hope it will be found in family (driven by faith? I will let you decide) and helping our fellow man till it hurts (not the government "helping" via tax and borrow and gifting it to it's preferred tribe).
That some folks don't fit that mold and we should allow them to live their lives in peace & safety as they wish, but not change what makes society works to fit them, change the meaning of words or celebrate how they live their life. Leave them alone and let them leave everyone alone.
I believe in taking care of our own family without intrusion. That we should align ourselves in places and groups that we can live at peace and govern ourselves in such groups. That someone 300 miles away cannot, let alone 3,000 miles away who does not know me, has never walked in my shoes cannot solve my problems better than I can and if he troes the unintended consequences of his actions will far outweigh any positives he achieves. And that all men must be kept honest. Which means watching the money and not controlling the guns. Is Trump the perfect candidate? No. Hell no. But he is better then anyone who had a chance of being elected in the last twenty five years. If I had to choose I'd choose Ron Paul, but I can roll with Trump.
What I fear is we are too far down the road to centralization and the lines too clearly drawn- the divide is there and plain and ugly. Without a smaller government, so that we can govern ourselves in local government it will be a war- even if our debt does not catch up to us first and force the hand of "fate."
---
4/29 #41: 20% tariff on Canadian Lumber ...

Well said, we are on the same page. The only thing I would question is the trade issue.
---
4/29 #42: 20% tariff on Canadian Lumber ...

Pat, outside of the CEO's, politicians and top 5% who own stocks and the traders that trade them trade has raped this country bare over the last 40 years. Sure, we have more jobs-and they all pay $9.95 an hour or less. We've traded millions of family wage jobs for tens of millions low income jobs. Get the wives and kids back in the home, and not slaving away for less then nothing after you add up all the extra costs associated with two income households and pay the breadwinners enough to support a family and you've gone more than half way down the road to fixing family, education and work. Trade has killed the normal man, woman and child in America.
---
4/29 #43: 20% tariff on Canadian Lumber ...

I think it would be wonderful if we all rode horses to work and men could be men and women could be barefoot and pregnant.
But since that's not going to happen, what do you think is the best strategy now?
---
4/29 #44: 20% tariff on Canadian Lumber ...

As quickly as possible slowly picking apart the most enormous government ever built till you get there. You do what is in front of you until you are there.
It is simple. You like efficiency in everything you do but then when it comes to the big picture you don't think efficiency works. It does, but only if we insist on it so those with their hands out (or more aptly in our pockets) are thwarted.
How do you start?
1) start with your own life and own family. Get your wife home, kids out of the government propaganda, pay off all debt so you are beholden to no one. Make sure your family is strong.
2) vote small government at every chance you get and hold them accountable.
3) set up a life & business that is independent, honest and that others will look at and will want to do likewise.
4) Make sure you are paying your guys living wages and treating them with respect.
5) Make choices with your purchases that reflect all of the above. You are literally picking each day who is going to win and who is going to lose.
It comes down to men living the life every day. Men who can't be bought, who aren't afraid to sweat and want to stand on their own two feet and help those who at the moment can't. It's going to take sacrifice and humbleness. It won't be easy and it wont' be quick. A minimum of a couple generations, most likely more.
Can you sell that to enough of the American people? I think you can. Trump got about 1/3 of it right. But it is going to take someone who is willing to take the same sacrifices themselves and be completely honest with the American people. He's only a start, but all great journeys start with what we have in front of us today.
---
4/29 #45: 20% tariff on Canadian Lumber ...

Like I said I disagree with that part of your statement.
1st of all you don't have a leg to stand on there are 165 million people working today with very low unemployment.
Comparative advantage is the very building block of the modern economy.
The US had an advantage over the rest of the world after WW ll because we were the only country that wasn't destroyed. Since then the rest of the world has caught up, so we have a world economy that has and will lift everyone out of poverty.
The US has the biggest GDP in the world the second largest manufacturer in the world, (1st if you only count capital goods).
Comparative advantage dictates that you focus your resources on what gives the best return. The jobs that were off-shored were not the best use of our resources. You probably think that government decided this, but it did not this is something that is decided by the market. Governments aren't that smart.
For sure cabinetmaking has been off shored or automated. By lowering the cost of cabinets the market for cabinets is much bigger than it was.
In a few years I predict housing will become a lot more automated with the field work being limited to a few days of setting pre-made components and the house will be finished in days. The trades will take a hit but the volume of housing will be much larger and lower cost. (long term stock tip builders who do this)
A further advantage to this is that it greatly reduces the need for war. I contend that a big part of the trouble with the middle east is that they don't do enough trade. China's per capita annual income was around $500 20 years ago today it is around $7,000 a 1400% increase.
---
4/29 #46: 20% tariff on Canadian Lumber ...

Step 1: We're going to need a whole lot more horses because without global trade we're not going to be able to produce any automobiles (think Cuba).
Step 2: We're going to have to convince over 50% of the population that they are now absolutely subservient to their husbands. I think that horse (too) already left the barn.
Step 3: And then there is TV. How are you going to keep your kids down on the farm after they've been on the worldwide interweb? As soon as they discover there's a whole lot more interesting things in the next county they're going to rocket right out of there as soon as they graduate from Home School.
And then there is Home Schooling. How are we going to develop STEM education programs if all the Home School Teachers were they themselves Home Schooled?
There is this thing called "The Rest of The World". They actually give a shit about education. Our children and grand children will have to compete with them. Their militias will have predator drones and such because they invested in STEM. We only got as many cartridges as can fit in our saddlebags.
And think about the horses got to carry all that ammunition. Pick up a set of nail bags some times and see how heavy it is. Imagine that was back up revolvers and lead shot. Life would be pretty bad if you were that horse.
FamilyMan, if I could pick my time period it would be 1880. I think we have agreement here.
---
4/29 #47: 20% tariff on Canadian Lumber ...

FamilyMan,
I don't mean to poke fun here. I really do agree with you that the golden age for America was 1880. If you could be 19 years old then you would have escaped the Civil War and have been too old for the Great War. The west was still wide open and you could claim whatever you could defend. There were a few problems with cholera etc but if you stayed where the air was pure you had reasonably good odds.
The problem, however, is it ain't 1880 anymore. To build a public policy based on pining for the past is utterly simplistic and intellectually lazy.
As your man Trump said, "Healthcare is Hard!" As the Republicans finally confessed, it is easy to campaign against ObamaCare when you know the President will veto the symbolic vote. When it comes time to use live ammunition there is too much at stake (voter support).
I agree with you something needs to change. Pat is right that someday houses will be built with 3D printers (much the same way train lines in Siberia are built today). In the same way old carpenters today sniff about using nail guns the carpenters of today will complain about all the efficiency of those 3D printers.
We do need to look ahead to the day we no longer need the productive output of this many workers. The concept of some poor woman driving a 40 mile commute each day to produce a widget that nobody needs or can be built much more efficiently by a 3D printer just to be able to barely feed herself is tough to sustain.
Our oceans are drying up. We're starting to mine the plankton. Pretty soon we are going to run out of plankton to mine. Acidification is a very real deal. Rising sea levels is a very real deal
Even Trump used that argument to file for a seawall permit for his golf course in Scotland. He will look you in the eye right now and say global warming is fake news because that's what he knows you want to hear and that's what it takes to get your vote.
---
4/29 #48: 20% tariff on Canadian Lumber ...

On the plus side: Rising sea levels will eventually take out "the Winter Whitehouse" at Mar Lago.
Maybe then we won't have to spend $3.4 million dollars each weekend to send Trump and his posse for a golf outing.
This money could go to Veterans or to re-train coal miners whose jobs are never coming back no matter how big a wall he builds.
---
4/29 #49: 20% tariff on Canadian Lumber ...

cabmaker,
I will agree with you on a few things.
First, there is an environmental impact at this earth fills up with seven plus billion people. While I do not believe in man made global warming- dirty rivers and oceans are very much real. The world has to get by with less crap (specifically the western world) and infinite growth for forever will destroy us. I believe we can handle more people- but we cannot handle more consumerism just to keep GDP up to keep governments from imploding on their debt.
As to your comment on marriage. Did you know based on survey's taken of milleneals that 58% of them want the husband to be the breadwinner and head of household? Up from 37% in the 90's. Did you know that according to Cosmo survey that 80% of women dream of being a stay at home wife? Read the comment section of the recent survey of women about being the breadwinner in a relationship. They have learned that the lie they were sold is indeed a lie. Get another 20% back in the home and another 20% will follow immediately.
Humans have constantly swung the pendulum. We only accept being pushed too far. I am telling you if you can't see it with your own eyes. Folks are pushing back and want to regain the customs, traditions and way of life we have lost. This includes in male and female relations.
As to homeschooling. You do realize that BY FAR the best testing kids and most successful kids are coming from this background, right? Literally worlds apart outcome wise from the public school system. Do you think all these parents have doctorates, MBA's, etc? No, they are regular folks who are willing to make the sacrifices for their kids. And for those that can't get them into a good private school- which we could all do if we had our tax dollars back that support what is by any measure a failed public school system.
I'm glad you get some humor out of me. You do realize that half of this country views your beliefs the same way right? We believe you to be just as backwards and dumb as you believe us to be? We view your degrees, your beliefs, the way you live and what you value out of life as screwed up, dangerous, cancerous and a very threat to our way of life. So what are we going to do about it? I can tell you both sides are ready to boil over. Is your hope what all liberal's hope is...play the long game and keep nudging the young your way through the public school system? Do you think you have the time for that before it boils over? Answer me that please.
Pat, on the trade we just have to agree to disagree. I understand what you state about post WWII and will give that there is some validity there. Part of it is we have to learn to live with less crap & more quality but we can't make a living selling someone else's stuff. Like I said, I am not against trade but it has to beneficial to BOTH parties and it is not currently. Things can be changed so that they are. Tariffs are not the final answer, but they are the medicine needed to get folks to accept terms that are good for both.
---
4/29 #50: 20% tariff on Canadian Lumber ...

I have mentioned before on this forum about a woman from Russia who was in my shop 25 years ago. This was before glasnost when getting out of the Baltic countries was a big deal. When I asked her what the most amazing thing she saw in America I was thinking she would talk about the grocery stores. Instead what she said was education. She was absolutely amazed that, given as competitive a society as we little in, there was so little emphasis on education.
I have no way of evaluating your argument that home school kids perform better than kids who are not home schooled. They may have better penmanship but they may also not be able to string a sentence together that anybody would want to read. This is a spongy metric and not something to base a public policy on. As you well know, 43.6% of all statistics are made up on the spot.
Logic would tell us that in a global economy the best comparison of education systems would be to compare them with those we compete with. How do we compare with education metrics of other countries? What is the mechanism they use to teach their children? Do rely on home school to create engineers, mathematicians, scientists an technologists? Are their educations state funded or these financed with bake sales at the grange?
You base your arguments primarily on the hard working moral man yet you somehow can set aside morality and honesty when supporting Donald Trump. You stated that you did not like him but given the choices feel he was the best choice.
In this you prioritize pragmatism over morality. In your world, therefore, pragmatism is supreme.
What would be a pragmatic public policy given that we aren't going to create militias and take back the government?
---
4/29 #51: 20% tariff on Canadian Lumber ...

FamilyMan,
I also want to be clear about another thing. For me, "Hoopleheads" is a term of endearment.
I was going to go with "Trumpanzi" but that seemed pejorative. "Trumpkins" sounded a little too charming because I think a lot of their platform is based on "willful" ignorance.
---
4/29 #52: 20% tariff on Canadian Lumber ...

cabmaker,
You are only naive when you want to be. And statistics are always made up when they don't align with your worldview. Check that stats and please check the SAT scores for homeschoolers vs. public school. You'll find they are around 118 pts higher on average. Ask Stanford (or how about reading the articles written) how they love to have home school kids.

---
4/29 #53: 20% tariff on Canadian Lumber ...

FM
You don't seem to understand that comparative advantage is beneficial to both sides. If it isn't it does not occur.
Tim
Mike Rowe on the most important thing about America
And this take on Trump, this is important:
https://www.facebook.com/64676401540/videos/10154300567616541/
The most important thing about America
---
4/29 #54: 20% tariff on Canadian Lumber ...

Pat,
No, I understand fine. What you seem to be missing is that it can be advantageous for the few and screw the many. Just because a trade happens does not mean it is good for everyone on each side. The only ones benefiting currently from our country are the elite.
You can argue as cabmaker has the farmer does. But does he really? If he didn't have to compete with third world wages and gov subsidized farmers, and then battle corporate agriculture here at home due to crony capitalism- does he actually benefit? Under the current circumstances he does not. He'd be better off if Americans bought his product at what it really costs to produce.
The other part of "global" trade that is screwing folks is it's only the big guys that can play the game. Take my country for example. The orchardist barely makes it while the big fruit commodity guy could buy the county.
I do think there is a place for global trade but it has to be done way smarter then it is and the global multi million and billion dollar corporations should not be writing the rules or have the only access to those markets.
There always has to be a transition period, where you may have to go further then you like during that period, before adjusting to the correct amount- in economic terms a tariff for a period fits that bill.
---
4/29 #55: 20% tariff on Canadian Lumber ...

You are conflating two different things.
Comparative advantage by definition benefits both parties or it is NOT comparative advantage.
You are throwing subsidies into the mix, that is another subject. Equally troublesome are the tariffs on imported goods such as sugar.
Anyway there are no shortage of jobs, nor will there be with more automation.
You guys sound like Thomas Malthus. Peak anything is a matter of technology. Malthus did not consider a guy like Norman Borlaug who changed the crop yield dramatically, otherwise there would not be 7 billion people on the planet.
I read that the population growth will stop at around 10 billion.
---
4/29 #56: 20% tariff on Canadian Lumber ...

Pat, respectfully you are wrong. You are telling me how trade works in a perfect world and I'm trying to get you into how it works in reality right now.
I admitted fully that there are a ton of jobs-although less work now then in 2008-but they are all low wage jobs.
People can pay higher prices for things if they are better quality and are making a living wage.
---
4/29 #57: 20% tariff on Canadian Lumber ...

Narratives are like fences, they appear to keep people out but they are just as effective at keeping people in.
The facts in these charts are the facts.


View higher quality, full size image (4672 X 1800)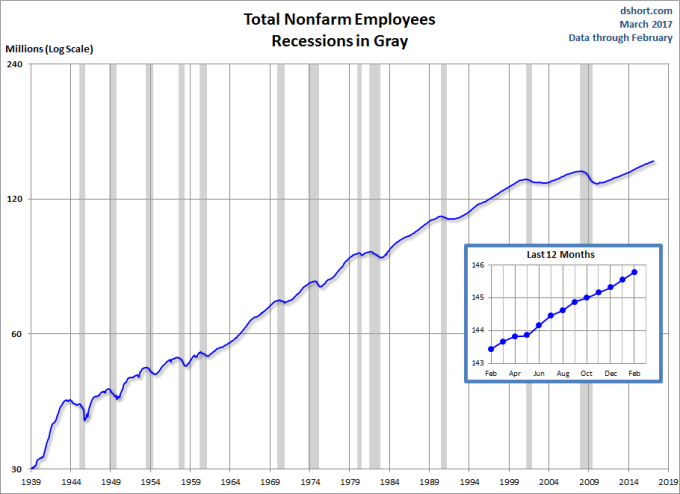 View higher quality, full size image (680 X 494)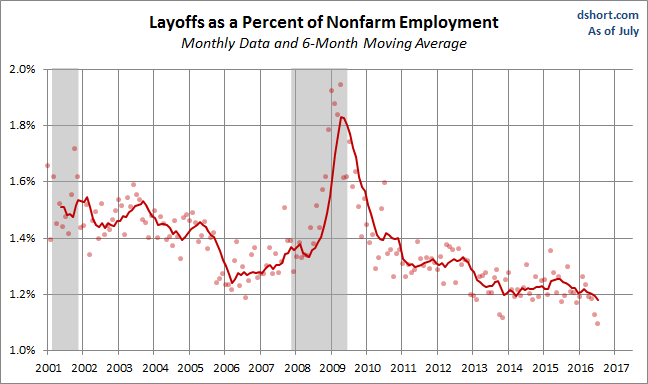 View higher quality, full size image (648 X 384)

---
4/29 #58: 20% tariff on Canadian Lumber ...

Pat,
I will disregard the bottom chart. I have stipulated that there are plenty of jobs-all that pay non living wages.
The first chart- glad you put up median and not average which is distorted by the billionaires. Overlay that chart by REAL CPI- cost of housing, food, vehicles and fuel. The cost of living has gone up my friend- WAY up.
The second chart- do that as a percentage of the population and see what you come up with. It's changed a little in the last decade. It will tell you a different story.
Don't get me started on the debt carried by people- some their fault and some not, compared to previous times.
Keep telling the story, but my eyes aren't buying it and the stats aren't buying it- even if you believe the jimmy rigged stats all supplied by the government who cook the books. Americans aren't buying Pat. Throw all the charts out you want- I have eyes and ears. You're stats don't tell the story you want them to tell when you factor in the rest of the info- even when you are dealing with cooked books.
---
4/30 #59: 20% tariff on Canadian Lumber ...

Don't waste my time with conjecture.
You have a narrative which is worthless.
If you want to continue this conversation then show some stats, otherwise you are bloviating which is an insult to anyone reading this and a waste of everyone's time.
Either belly up to the bar or tell your story to someone who doesn't know which way is up, as I sure as hell do.
---
4/30 #60: 20% tariff on Canadian Lumber ...

Pat,
I can't do your homework for you. There are dozens of sights refuting your stats and you know damn well which ones. Better yet go driving in rural America and open your eyes and ears.
You are the first to admit the gov cooks the books, just not when it effects your sacred cow of trade.
There's books written on this stuff but you want me to cover it with a neat graph and a paragraph? Get real and take a road trip. Use your nights to reread all those sites you disavowed because it didn't happen within your timeframe.
---
4/30 #61: 20% tariff on Canadian Lumber ...

I've heard enough, you are telling a story, you spew BS to avoid the facts.
C ya
---
4/30 #62: 20% tariff on Canadian Lumber ...

I don't have time to do your homework for you but here is what fifteen minutes of searching will do. These are not the best of examples but they will at least lay doubt to your "story"
---
4/30 #63: 20% tariff on Canadian Lumber ...

FM,
It is quite easy to find statistics to corroborate any particular agenda.
You claim, for example, that Stanford prefers students that are home schooled is based upon the higher SAT scores of the homeschooled kids who ended up applying to go to school there. You extrapolate from this statistic that home schooled kids must get better educations that kids who attend public schools.
What your study does not control for is other variables like income levels or educational attainment of the people providing the homeschooling (these people could be parents or they could also be professional tutors). I think you will agree that these variables are big drivers in how kids perceive education.
Looking at this through another lens might come up with an altogether different public policy. It could be that those brown skinned kids in public school aren't as ambitious because they simply know there is no money in the family for further education after public school lets out. Perhaps we should instead provide free college education for those who can test at levels which predict success in the STEM programs our nation so desperately need. This might be considered an investment in our future much like new highways or new bridges.
What about kids who are homeschooled primarily because their parents don't want them exposed to theories of evolution. A lot of homeschool would seem to be based more on theology than science. Do you think that these kids are prepared well for employment opportunities that require strong skills in STEM?
You never really did respond to my question about the tradeoffs between pragmatism and morality. You did state that I don't approve of Trump but have decided to back him because he was not Hillary. So you do value pragmatism over morality.
Being a pragmatic man, how do you think we should shape public policy with regards to education? What I mean here is that since we are not going to return to 1880, what should we do?
---
4/30 #64: 20% tariff on Canadian Lumber ...

Pat,
Sorry sent that off and left for church. I'm not sure how to load the graphs apparently. Either way, only putting fifteen minutes of searching in at Zero Hedge and SoveriegnMan gave plenty of charts to dispute yours. There are sites that do just as good of job as those two but I would need to invest hours into searching and I just don't have it sir. If that makes me lose cred with you, I don't apologize.
cabmaker, perphaps you misunderstand me. I like Trump's platform. I think the wall & immigration stance he has taken is the moral thing to do. I think the Supreme Court justice is by far the moral thing. There are issues we don't see eye to eye on and that is okay. I agree with the majority of his platform as of right now. I disagree with my own preacher plenty- doesn't make it amoral. Unless he goes full in bed with the war neo cons or all in with the bankers and debt, he will not only get my vote but also my contribution like he did this last time around. I like the speed at which he is "breaking things" and if it continues he will have my support.
To the both of you, I've made my argument. It is about all I have to say on the subject. Have a great Sunday.
---
4/30 #65: 20% tariff on Canadian Lumber ...

Familyman,
For the brief period that we worked together, you lived in an idyllic town in one of the most idyllic areas of the country. Our economy is thriving, my children are thriving in their public schools. My community is safe, recreational opportunities are everywhere, the people are kind to one another. Then you leave and establish a home and business in one of the most rural areas of the country, and I all I hear is how the public school system is broken, the family model is broken, the government is after your guns and wants to tell you how to live your life. Things are so bad in your eyes you're advocating for nothing less than civil war.
We lived in the same community and worked side by side, and I see none of the things you speak off. What the heck happened?
---
4/30 #66: 20% tariff on Canadian Lumber ...

DS,
I always found you to be an honest and fair man. We didn't always see eye to eye on things but I genuinely like and respect you.
One thing we approach differently is a our level of preparedness. While you have several strengths I will never have one weakness I thought you always had was not being able to see what was likely around the bend despite the signs being all around. We also had a different set of metrics on what we valued. Some of our differences in what we are seeing boils down to these, some I can't explain other then we are seeing different things. Maybe due to location and those around us but probably just as much due to those metrics.
I do think your view is slanted because for you things are good right now for your business. I remember like yesterday leaning on Uwe's bench with what I would later learn was the smell of MDF with both of us in polo shirts at my initial interview- all was roses you said with a ton of work- yet a few months later the whole crew was laid off and you were giving us a talk as a team about debt. Like I said, I like and respect you, but you were always too in the moment. You have a calmer demeanor and a higher risk appetite, so despite doing very well, I know I will never have the upside you do in business. However, I always felt you did not quite dig deep enough to realize what was going on around you and got hit a lot harder and by surprise for things that werenít that hard to miss.
Despite, my many faults I saw 2008 coming and was prepared for it. I am not sure of the timing but I guarantuee there is another much harder downturn coming in the not so distant future that will be harder then 2000/2001 & 2008/2009.
If I can tackle this one by one:
First, I'm not advocating for civil war. I'm merely stating it is very likely coming and want to be prepared. The signs are all around- not just on every media outlet no matter their skew but just by talking to everyday average folks. Including in your county. I can turn on "mainstream" outlets and there is talk of Ďis a civil war possible?í You can find ten such articles a week without even looking. Go down to the iron skillet over breakfast and ask folks what they think.
Speaking of that county, was it not a few miles from your shop where a mall was shot up within the last year? What does thriving mean? I see just bars and pawnshops when I drive through my hometown. How many drive bys a year in MV? Gangs a problem at all? What do the lines at the food banks look like? I donít talk much with my old classmates but those I have heard from are struggling mightily in that valley.
If the public school system is thriving why do you not have an abundance of workers? Are these kids graduating well learned, mature, emotionally stable, sober and able to be productive members of society and keep society going? Do they get married, stay married, have children and raise families? Do your girls like having boys being able to use their restroom?
Why is it if everything is golden that Trump is president? Why is it if everything is golden that something like 75% say the country is headed in the wrong direction? Why are there physical confrontations at political rallies weekly? Why are there police officers being gunned down in the street? Ferguson? Baltimore?
DS, the thin veneer of good you see around you is held together by trillions of printed money and it is more precarious now than it was in December 2006. And we are out of ammo financially to keep that veneer going, all the while the lines are drawn between tribes-racially, economically, politically and spiritually and they are all red hot mad. Donít forget that in life the middle coasts as is steered and the agenda is set by those 20% on each edge who are setting and driving an agenda. You always struck me as a man who just wanted to make a good living and see his wife and kids happy and was happy enough as long as that was taking place. Problem is there are forces on each side of you who care very deeply about the future and are fighting over it. They have irreconcilable differences of what this country is to be and they are willing to fight over it. And then there are outside forces at work like debt and technology/AI that will have a hand to play in the outcome whether we want it or not.
I always liked you DS and respect what you have built. Iím appreciative for the opportunity you gave me. Ignore me, laugh at me, call me crazy but do it at your own risk. Put your ear to the ground and look up. Itís all around you. Seattle home prices will not go up for forever and neither do good times and peace last for forever. Maybe it is different this time, but that is always what they say right before it is not, isnít it? Your valley is a picturesque as they come, absolutely beautiful. But then so is much of Europe and Gettysburg, and the ground will tell you what happened there if you only ask.
Good luck to you, your family and business. You are one of the good guys in my book and I wish you the best. I hope you are right, Iíd enjoy that. Peace is much preferred. But I will prepare as if I am.
---
4/30 #67: 20% tariff on Canadian Lumber ...

Familyman,
What are you going to do if somebody hacks into the Survivalist Guide subscription lists? Would be real easy to figure out who has all the food and guns and just take it from them.
They gotta sleep sometime.
---
4/30 #68: 20% tariff on Canadian Lumber ...

FamilyMan,
I just read in the Fake News that your man Trump wants to change the first Amendment to allow him to sue people who say bad things about him.
This is a constitutional issue.
Whose side are you on?
---
4/30 #69: 20% tariff on Canadian Lumber ...

I feel it is somewhat incumbent on me to say that Ron Paul's doom and gloom is wrong.
I like Austrian economics, but they miss on the doom gloom thing. As in dead wrong.
I have chewed on this subject for some years and it took me a while to come to the realization that they were WRONG about the doom and gloom. Peter Schiff and Jim Grant and Bob Murphy and others are just plain wrong about the coming crash. Zero Hedge is NOT a credible source of information.
Don't get me wrong Tim is just as wrong going the other direction.
The thing I like about Austrian economics is the focus on liberty and small government, we are on the same page regarding that.
The reason you can't find stats on the coming doom is that they don't exist.
Like I was saying the other day narratives are like fences in that they are designed to keep people out but they are just as effective at keeping people in.
People don't change their minds easily, look at how long Tim has been yammering about big evil business. He will never change his mind and probably neither will you.
All I was saying was to LOOK.
The US will never go broke because of the reserve currency status and the very strong dollar. That means that the inflation is exported. Unlike the stagflation of the 70's where there wasn't a world economy like today and because the Saudis jacked up the price of oil.
You will see in the coming years that the economy will continue to grow stronger and that narrative will have to become more and more tortured to show a sliver of evidence.
How many times have the Austrians said that there was hyperinflation coming and to buy gold? Yet it has not materialized.
The Crash in 08 was mostly because of demographics. Although I do think that the Greenspan guarantee that the stock market would continue upward was a factor.
Another doom and gloom narrative is that servicing the debt will eat up the entire budget.Not going to happen because the US is never going to pay of the debt. Politicians talk about it but it would be impossible to pay off 20 trillion dollars in debt. Some say they will let inflation eat it up but the reality is that the US will continue to borrow. The dollar continues to stay strong and the dollar continues to be in demand.
I doubt you will hear any of this but at least start LOOKING past (not through) the narrative.
---
4/30 #70: 20% tariff on Canadian Lumber ...

Pat, respectively I have done what you asked over a decade and a half and just come to the opposite conclusion. You speak about things like something never happening because of reserve currency-like that is a mandate from God that cannot change. Russia and China are already setting up options around that. I agree that reserve currency has allowed us to hang on but nothing lasts for forever- ask Rome or the Brits.
I respect you but disagree with your conclusion, as do a great deal of very smart people. You have to live out your life to your beliefs and I will mine. We aren't hurting anyone. We live life joyfully each day, help our fellow man and prepare for the future, I'm sure just like you- just do that different because we are expecting a different outcome.
I'm glad you have examined the evidence and your are entitled to your own conclusion based on said evidence, as I am mine. Time will tell us if one of us, or both of us were wrong and Tim was right.
---
4/30 #71: 20% tariff on Canadian Lumber ...

The BRICS aren't going to happen either, Russia is a poor country with an aging population. China's population is aging as well, they have peaked. IOW all that talk about the BRICS becoming the next reserve currency is not going to happen.
"but disagree with your conclusion, as do a great deal of very smart people."
BTW who are these smart people?
---
5/1 #72: 20% tariff on Canadian Lumber ...

Another chart that indicates the doom and gloom thesis is wrong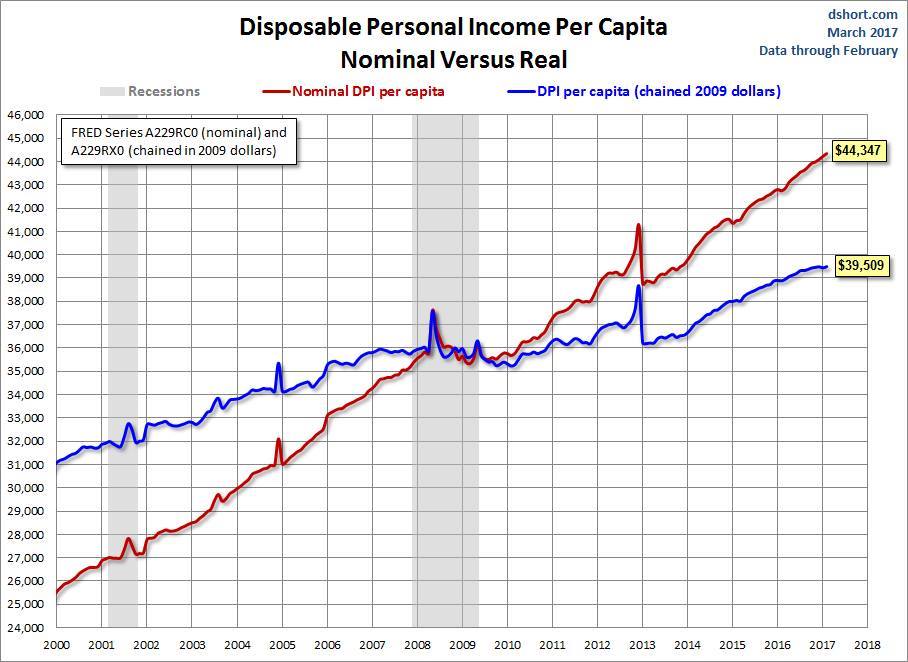 View higher quality, full size image (908 X 662)

---
5/1 #73: 20% tariff on Canadian Lumber ...

That story is gong to have to get more tortured already.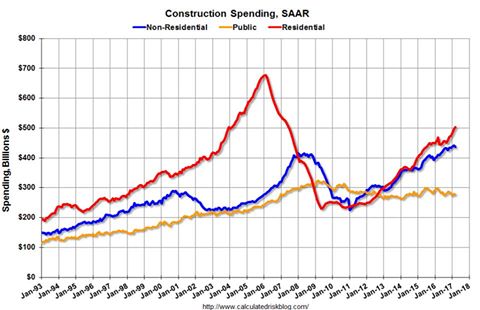 View higher quality, full size image (480 X 310)

---
5/1 #74: 20% tariff on Canadian Lumber ...

The short answer is imported plywood and lumber pricing going up, raise prices, move on.
---
5/2 #75: 20% tariff on Canadian Lumber ...

I find it interesting that 2 of the woodweb's more successful businessmen are described as too in the moment or states the importance of moving on.
It is a lot easier and effective for a person to look at things as they are, rather than how they should be.
---
5/2 #76: 20% tariff on Canadian Lumber ...

Family Man,
Iíve pondered whether itís worth spending any time on this (itís probably not) but nevertheless it seems rude not to at least respond. Iím not going to spend any time defending business decisions I made 15 years ago or trying to convince you of anything, I just want to offer my opinion on the one thing that I find interesting about this exchange, and that is one of perspective.
You paint a gloomy picture of where I live. You claim to see nothing but pawn shops and bars, yet I had to do a Google search to even find that there is indeed a single pawn shop in Burlington. There is also a single dive bar; the others are basically restaurants that serve alcohol and allow family dining. Perspective.
You assert that the public school system is collapsing. My oldest daughter just graduated and is now attending a 4 year university. Off the top of my head I can list the names of the 4 year universities that her friends and teammates are also now attending, which include Eastern Washington, Washington State, Western Washington, Central Washington, University of Washington, Stanford, Cal Poly, Butler, Bethune-Cookman and the University of Virginia. Six of her friends are on athletic scholarships and 1 is on an academic scholarship. Again, perspective.
(And by the way, if you ask them not one will even raise an eyebrow about the idea of a transgender student using their restroom. Itís a non-issue.)
I have been in need of hard working employees for the last 2 years. Do you know how many people have walked in my door looking for a job in that time? Zero. Where are your friends that are struggling? I pay middle class wages, most of my crew make over $50,000 a year. The only requisite to working here is that you show up and work hard.
The point is, are there people in my home town that sit in the 1 bar all day and do nothing? Yes.
Are there students that donít take advantage of the opportunities that are provided for them? Yes.
Are there able-bodied adults sitting at home unemployed wondering about the unfairness of it all and looking for a savior who can make America Great Again, when they themselves canít even muster the energy to come to my door to put in an application? Yes.
Itís about perspective. You see what you want to see, and I see what I want to see.
---
5/2 #77: 20% tariff on Canadian Lumber ...

DS,
A lot of the people who live out in the hinterlands do so because they like the standard of living. They like the slower pace of life and the wide open spaces. Life is simpler in the country.
The problem is there aren't any jobs.
If you have no jobs where you live you can either bitch about it or you can move to where the jobs are.
Is much easier to bitch.
I moved my company from Bellingham to Seattle because the market in Bellingham would not support what I wanted to do. Would I have rather lived in Bellingham?
Yes.
The Mexicans moved. They didn't like how life was treating them where they lived so they moved to better opportunities. They did this at great risk and personal expense. They did this with the risk of being deported and split from their families.
The unemployed hillbillies, however, are not that ambitious. They want the jobs to come to them. They are not willing to endure privation or undergo risk.
I can understand someone for not wanting to compete with an ambitious Mexican. Competing is hard.
---
5/2 #78: 20% tariff on Canadian Lumber ...

DS & Cabmaker,
I took a drive through America this time last year. Stayed completely out of the cities. Covered much of the west and a large portion of the heartland & midwest. I stayed off the main free ways.
You guys live in one of the hottest (top three?) economical zones in the country. It is also one of the top three or four liberal areas in the country.
I don't think you realize what you are surrounded by. I know because I see both as I wander in and out of it all the time.
cabmaker, you asked a question. I answered it. That you don't agree with the answer I am not surprised. But that is not bitching. I simply explained to you why I cast my vote and support tariffs- as did a the majority of that states in the US who knew that was part of the deal when they cast their vote.
DS may not agree with me on some things but he will be the first to tell you there is not a harder worker around. I took flack while in his employ from the rest of his crew on a regular basis for working too hard and it has only increased. Your kind of response is an example of why we are so divided as a country. DS while not going as far hinted at it as well. Simply laziness you say.
As we all know those with money write the rules, on this I'm we can agree. You both tell me your urban areas have money. You probably can't see it because you are too close to the problem, but rest assured the rest of the country- all that red area- believes that you are writing them in your favor and feel pushed around. We believe you to pushing your economic agenda and your moral agenda down our throats.
I'm okay with a plywood tariff and a soft wood tariff. I'm more than not okay with transgender bathrooms and a long, long list of other things in public schools. I most definetly do more than bat an eye at it. As do the majority of Americans- if you don't believe me have Pat put up a graph of Target's stock price. We see different things due to location but we also have vastly different metrics/expectations/morals. You asked, I answered-I did not expect you to agree. In fact much of my whole argument is that we don't agree and at very fundamental level- that you seem to have chalked up to our sides laziness and mental capacity among other things.
I'm not going to insult you with such takes on your charachter or intelligence. I think you both love your families, are smart men and work hard. That you value very different things and that you are okay with a very different level and kind of government is my arguement. Do I think you are wrong? Yes, long term I think if you were to live to be old men your grandchildren and great grandchildren will pay a very, very steep price for what you are willing to live with and endorse now.
Ultimately my arguement is we are far too polarized- our tribes are too far apart to live under the same government for too long without more and more conflict.
DS, I respect you enough to thank you for your time to write that out. I'm at peace with what I believe as you seem to be. But rest assured, I am far from alone. If you think I am an outlier you'd be very mistaken. I can almost guarntee you that at least 1/3, if not 1/2 or more, of your working force agree with me. If you dispute this, did you believe the 98% chance Hillary was going to win?
Ultimately, time will prove where the truth lies. In the meantime, I wish you both the utmost in your businesses and families. Take care-
---
5/3 #79: 20% tariff on Canadian Lumber ...

FamilyMan,
There is a lot of difference between rhetoric and fact. The rhetoric is that because of the election the Trump agenda somehow has an overwhelming mandate. The fact is that Hillary Clinton received more votes across America than Trump did. The only way you can interpret this as a mandate is because you want to. The actual math does not support your argument.
Your trip across middle America sounds like a wonderful experience. It makes me want to re-read John Steinbeck's Travels with Charley. I picked that book up many times but could not get into it until I was the same age Steinbeck was when he wrote it. Fiction is more than just an entertaining story. In many cases it can help you to interpret the world around you.
You make the point that the moral middle America wants to have the things Trump campaigned for. If that is the case, why is he not still campaigning for them. If middle America is clamoring for a border wall why didn't it get funded in the just passed budget? Why didn't a single congressman from a state that borders Mexico support it?
I think this is because in reality their constituents don't support the wall. In reality your neighbors in Wenatchee don't support it either. Your "mexican friend" may agree with you but that does not a mandate make. The orchardists trying to get a crop in need the workers from Mexico. So do the construction companies trying to get things built.
Just because you are a proud hardworking rural person does not necessarily mean your neighbors are. You guys live within commuting distance of the apple orchards yet the apple go unpicked. Your neighbors who are complaining about a lack of jobs would rather complain than pick fruit. Even KellyAnne Conway worked in the Blueberry fields as a kid growing up. Why can't your unemployed, Trump supporting neighbors do the same thing?
You have been listening to too much country western music. People from rural areas are not any harder working, moral or patriotic than people who live in the city. Believe it or not there are probably also some transgender ranchers over there on BrokeBack mountain. They are everywhere! They are spying on you in the public bathrooms.
Today's Wall Street Journal had an article about how over-extended the Medical Examiner industry is. They can't keep up with the workload and are at risk of losing certification from this overload. This is primarily owing to opioid overdose. According to the article most of these overdoses are happening in the heartland of America, the fly-over states, what you call Trump Country. You must have really been driving fast on those backroads or you would have seen this yourself.
I agree with you about too much government debt. Why should we spend $25 billion dollars on an ineffectual wall when all we have to do is threaten to deport people who hire undocumented workers? My solution costs $50. Your solution costs $25,000.000.00. The difference is that mine really works.
---
5/4 #80: 20% tariff on Canadian Lumber ...

Here's the one chart we all need to come to grips with.Either it means nothing as Pat states, or something is very rotten. It would appear to me that the dollar will remain king so long as it's backed by our military might. But history suggests things go along until they can't, then there is sudden change.Do we want to go along, exporting our debt to the rest of the world, or is there a Right and Wrong ? Myself, I'm worried. I see war on the horizon, and in the US I see us as more divided than anytime since 1850.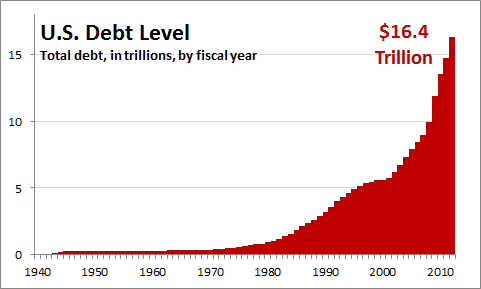 View higher quality, full size image (481 X 289)

---
5/4 #81: 20% tariff on Canadian Lumber ...

Tim,
I agree with you about the divisiveness in the country today. In part I think this is because there is a whole industry devoted to it.
There is a reason that the election season takes two years. Whole media companies exist only because of this election cycle. They are not here to tell you the news. They are here to sell it to you. If the media can somehow get you to click on a website you might notice something in the banner ads that you need to buy. A simple headline like "They are coming to take our guns!!!" will of course engender a reflexive action and somebody will sell you some lawn & garden supplies that you needed to buy anyway.
The entirety of TV advertising is based on either making you feel bad about yourself or scared about something. "Do you ever wonder if you look 10 years older than you need to?" "Do you have this (alway un-named) symptom? 7 out of 10 doctors say you're going to die if you dont"..."
Another variant on this ad is those handsome men with shiny teeth float-tube fly fishing. All of them catching 2lb trout just before the camera pans to them knocking back whiskey and laughing around a fire while some gorgeous blonde winks at you and you're pretty certain you will get lucky if you just buy that Ford pickup truck.
The only thing about TV that hasn't changed since days of Howdy Doody is the man in the grey suit running a mop with two heads in the grocery store aisle. Never on the face of this planet, at any time in history, has there ever been a man testing out floor polish in the grocery store while amazed women shoppers gush nearby. And yet 60 years later the same ad persists!
This is the same way our elections are sold to us, in easy to digest, repeatable, three word sound bites.
The internet, however, might be finally growing up. The mantra for tech companies used to be "Move fast & Break things!" That narcissism worked for a long time until it didn't. Bill O'Reilly was able to get away with pestering the help for a lot of years until he wasn't. Fox News was content to look the other way while this creep was a $100 million dollar juggernaut. As soon as social media started to put pressure Fox advertisers Billo was gone. Now.
The same forces that are eliminating brick & mortar operations may now be coming around to creating sound public policy. With the internet the advertising world could buy massive amounts of bandwidth cheap. Google would push these ads to wherever there was empty space on a website side banner. The problem was that Nordstom did not want to be associated with Alex Jone's hate speech.
Fake news was the beneficiary of all this advertising. If you can get someone to think they are coming on Thursday to take your guns away then Google is going to make some money while you check out those new spring and summer fashions on the sidebar.
Social media can now create an army in a couple of days that can take down Bill O'Reilly. It didn't take long for Nordstrom & Company to notice this and they no longer want to show up along side hate news.
I hear there is going to be an advertising campaign to boycott any companies that participate in Trump's border wall.
Coming soon to a website near you!!!
---
5/4 #82: 20% tariff on Canadian Lumber ...

Even if true, (of which I'm skeptical) what can you do about these things?
Or you can focus on what you can control.
---
5/4 #83: 20% tariff on Canadian Lumber ...

Exactly Pat.
Whether Cabmaker is right or Familyman, it makes no difference in how I run my business. Debt free, aggressive, flexible, customer service oriented. Those things don't change based on the economy.
---
5/4 #84: 20% tariff on Canadian Lumber ...

Pat,
You never want to underestimate the power of social media.
The first time I noticed this was when Bank of America unilaterally decided they were going to charge an additional $5 premium each month for access to a debit card. This was Bank of America with all the lawyers and bank lobbyists in their camp.
A 20 year old girl from Connecticut thought this was bullshit. It was only $5 a month but it was $60 a year and she thought that was her money, not theirs. She launched her complaint on chat group like this and from there it took exactly 36 hours for Bank of America to rescind this new "service" fee.
All it took was one video on facebook to get United Airlines to bump their reimbursement for overbooking from $800 to $10,000.
As FamilyMan points out, all the liberals got all the money Those long suffering, noble country folk only got chickens for currency. Methinks we have all the guns that actually matter when it comes down to boycotting merchants who support political causes we disagree with.
Ayn Rand would be so proud!
---
5/4 #85: 20% tariff on Canadian Lumber ...

There is a lot of gibberish on this thread but there are two take aways.
Derek is too in the moment, and Alan recommends that you move on [to something important].
Narratives are NOT in the moment.
A cabinetmaker could do a lot worse than emulating Derek and Alan.
Another one Bob Buckley used to repeat often was cabinetmakers have a hard time figuring out what is important.
A 20% tariff on Canadian lumber is not important. Especially if you read economics 101's post. "it is a nothing"
---
5/4 #86: 20% tariff on Canadian Lumber ...

DS,
Which is exactly how I run my business and I'm pretty sure how cabmaker runs his (finishing aside!).
This is goes many layers deeper then how you run your business though, this is about the world you want to live in. This is about who is calling the shots and imposing their world view.
There is a segment of society that as long as they are feed, safe and dare I say entertained- they are happy. Then there are folks, and I will be honest enough to admit I am one, who are not satisfied with that. That segment is growing on each end of the spectrum. I won't rehash the values and ideologies on each end although I think they are very misunderstood in general.
I will state they are getting to the point they are opposed to the point of serious conflict.
Then there is the debt. A third player who is playing a hand. Throw in the geopolitics worldwide and I think one has to add one word- cautious to your list. Even if you stick it in front of the word aggressive. As the great John Wooden once said, "Be quick, but don't hurry." It never hurts to lick your finger put it in the air and make sure the wind is blowing as you see it.
---
5/4 #87: 20% tariff on Canadian Lumber ...

Tim
Maybe you didn't get the memo, business is hard and the cabinet business is ever harder.
So what?
The free market supplies competitors, move to a different bank or airline.
Generally the customer will go with somebody who cares about the important stuff (important to them) instead of ones who are tilting and windmills.
---
5/4 #88: 20% tariff on Canadian Lumber ...

I think Pat is wise to suggest that we deal with the world as it is, not as we want it to be.
Facebook this morning announced that they would add 3000 more people strictly for the purpose of monitoring and deleting nefarious content. They are not doing this because they suddenly developed a conscience. They are doing this because their advertisers told them they had to.
I am going to guess that fake news is going to take a major hit in revenue as soon as advertisers decide they want to be in control of what content their company positions itself next to.
Think about the Bill O'Reilly thing for a moment. He was king of the hill, undisputed Papa Bear of the conservative media...........for 20 years.
It took exactly one week to make him go away.
---
5/4 #89: 20% tariff on Canadian Lumber ...

Absolutely all that stuff goes right to the top of the to do list (especially Facebook).
---
5/4 #90: 20% tariff on Canadian Lumber ...

To clarify my post
This is a business forum and regardless of how I feel I only have so much human energy to expend in my business, I choose to conserve my most precious resource which is my time focusing on the business and making sales.
There was an eastern fable that went something like this, a master archer takes 3 boys out to teach them how to hunt birds, he waves his arm towards a tree and asks them each to describe what they see
The first boy describes a tree, the wind, the sky and the birds in the tree.
The second boy describes the tree and the limb the bird is on.
The third boy says I see the eye of the bird.
I choose to pay attention to the eye of the bird which for me is constant sales and constant production.
A-
---
5/4 #91: 20% tariff on Canadian Lumber ...

cabmaker,
I will grant your points on the social media being left. But I think you are forgetting Target, ESPN, Starbucks, Twitter- all of which have taken a large hit lately due to their politics. Americans are waking up to the fact- although many are still asleep- that they vote with their dollars more then with their every two and four year ballot.
On the right we are actively building our own platforms to compete. We are successfully implementing platforms to battle Twitter, Wikipidiea, the search engines. Streaming is our next challenge.
But at least your comment admits we are in a culture battle- where livelihoods and way of life is at stake. You are on a team, or as I have referred to them tribe, even if you are choosing not to pick a side. Eventually they will pick your fate for you, which is why everyone is slowly realizing they had better pick the tribe that is going to be safe and honoring of them.
20 years ago I was cabmaker, outside of the sexual issues. 15 years ago I was DS. 10 years ago I was Pat. 2 employments with the government was the first awakening. Four jobs in the private sector before starting my own business despite being a very friendly, hard working, high IQ man was my second. Some interaction with the state government and 2008 was the beginning of my third. Lefties coming after my family in a way that felt our very safety threatened sped things up. Literally hundreds of thousands of pages read from data spanning the hard left to the hard right and everything in between concerning financials, environmental,business education & social issues puts me where I am.
I consume as much data as I can and above all stay awake and aware. That's all I am saying throughout. Enjoy life as you do it.
Teams are being selected and they have very real intentions. Study the data hard, and not just the soft balls being served up my the MSM and come to your own conclusions now matter how uncomfortable they may be. As they said back 80 years ago, "first they came for the jew, but I was not a jew so I did and said nothing. Then they came..." Eventually they come for you. History may not repeat but it certainly rhymes.
---
5/4 #92: 20% tariff on Canadian Lumber ...

FamilyMan,
I think it is going to be a long time before your tribe builds a viable platform to compete with the liberals. As you have many times pointed out, we hoard all the money therefore we have most of the advertising clout.
We also dominate the entertainment media. As you well understand, it's all about bread & circuses. In this we dominate.
We have Steven Colbert, Seth Meyers, Samantha Bee, Jimmy Kimmel, Trevor Noah, Chelsea Handler and Bill Maher. We might even soon get Jimmy Fallon if he ever actually grows a pair.
You got Greg Gutfield and Bill O'Reilly's protege Jesse Watters. Why would anybody tune in just to watch Jesse Watters ambush someone on live TV?
Fox News is slipping away. Hannity may go form his own media company but then he would have to figure out how to get advertisers to support him.
Your comment about you being me 20 years ago without the sexual issues.........you should take heed of Alan's advice and look for the eye of the bird. You are ignoring an important demographic in your own back yard. (Brokeback Mountain wasn't filmed in Seattle).
The LGBT community is a great source of sales. They are often dual incomes with no kids. They have lots of disposable money and many states won't let them have children so they don't have to set aside money for college funds. All they have to spend their money on is political action committees.
---
5/4 #93: 20% tariff on Canadian Lumber ...

cabmaker,
I'm going to state again, you don't even know what you don't know. You think you know what you are talking about and box we are in.
I haven't watched Bill O'Reilly, except for a few months in '07. I vaguely recognize the other two names you associate with me. Not a single person i know in real life who I consider aligned with me does. Do you even know where we get our information? I don't think you realize I'd be happier then you if Fox news completed is self implosion.
You seem confident in your victory? Almost 98% sure...
It's a story I have heard before.
But I like very much that you are out in the open like most of your ilk these days. It is much easier to do battle with an enemy not in the shadows. The constant nudge worked far better for your tribe then when the mask came off and folks where able to see the battle lines much more clearly. They are becoming more clear each day and the fence sitters are becoming fewer.
While not confident of victory, I realize that history is on my side and outside of "this time actually is different"- while not confident, I am optimistic. Even though it will come at great cost and sacrifice. I just hope it comes soon enough I get to pay the bill and not my children but that day is quickly fading.
---
5/4 #94: 20% tariff on Canadian Lumber ...

Well if you're not watching Fox News, and you are still a Trump supporter, then you clearly are in your own splinter group.
That's kind of how it is with us who only get our news from Left Handed - Clarinet Playing - Fly Fishing - Transgender- Cabinetmaker Radio. It is also a small group but a proud and soon to be loud one.

---
5/4 #95: 20% tariff on Canadian Lumber ...

cabmaker,
That is what you don't realize. Fox News might be turned on for election results or a plane goes down or a school gets shot up, but it is not the media we trust to form opinions from. It's on in the background but it is not a driving, trusted source. It's a New York media company.
---
5/4 #96: 20% tariff on Canadian Lumber ...

So rank & file Trump supporters have a different news source?
What is it?
---
5/4 #97: 20% tariff on Canadian Lumber ...

Only drudge is large. Then there are a couple dozen smaller ones that I frequent, but we aren't mindless zombies. You'll find as many, like I, who disapprove of the budget deal and wars for example. There are several dozen more. Small, independent and built so we can't be pressured by corporations is the model. No head to the snake. 4th generation. Or as you and zuckerberg like to call them, fake news. But they have eyes on the ground and skin in the game. And they are trusted far more then Fox News and immeasurable more then MSM. Which is exactly why you are gunning for them. But they aren't reliant on Benz like OReilly.
---
5/4 #98: 20% tariff on Canadian Lumber ...

Is this the same Drudge Report that gives Sheriff Joe his platform for still challenging Obama's birth certificate?
---
5/4 #99: 20% tariff on Canadian Lumber ...

You know the answer to that. Only real question is will we make it to the magic100 responses!
---
---
Buy & Sell Exchanges | Forums | Galleries | Other Resources | Site Map
---

Buy and Sell Exchanges

Job Opportunities and Services Exchange
Employment opportunities and services within the woodworking industry

Lumber Exchange
A worldwide buy/sell exchange for lumber and wood products

Machinery Exchange
A worldwide buyer and seller exchange for woodworking machinery and equipment.

Classified Ad Exchange
Classified advertising for the woodworking industry (for advertisements that do not include machinery, lumber products and employment listings)


---

Forums

Adhesives Forum
Discussing topics related to adhesives within the woodworking industry

Architectural Woodworking Forum
Discussing quality standards and production of architectural wood products

Business and Management Forum
A forum for the discussion of business topics: from sales and marketing to dealing with difficult customers.

Cabinet and Millwork Installation Forum
Discussing all aspects of installation issues encountered by cabinet and millwork installers.

Cabinetmaking Forum
Discussing 32mm and face frame cabinet construction including fabrication, casegoods design, and installation.

CAD Forum
Shedding light on the all-too-often shadowy world of CAD.

CNC Forum
Discussing CNC (computer numerically controlled) woodworking equipment, software, and automated product manufacturing.

Dust Collection, Safety and Plant Operation Forum
Discussing topics related to maintaining a safe and productive working environment.

Professional Finishing Forum
Finishing issues for the production environment

Forestry Forum
The science and art of forest cultivation and timber management, planting, surveying, tree diseases, silviculture and timber harvesting

Professional Furniture Making Forum
Helping professional furniture makers improve quality, save time, and increase profits

Laminating and Solid Surfacing Forum
Issues related to laminating and solid surface materials and processes

Commercial Kiln Drying Forum
Discussions covering issues faced be commercial drying operations that process at least 750,000 bd. ft. of lumber per year

Sawing and Drying Forum
Discussing topics related to primary processing and drying of lumber

Solid Wood Machining Forum
Discussing topics related to the machining of solid wood

Value Added Wood Products Forum
Learn how to improve your output, find new markets, and boost sales of your lumber products

Veneer Forum
Discussing topics related to veneer processing, manufacturing, and fabrication

WOODnetWORK
An electronic discussion group for woodworkers throughout the world


---

Galleries

Project Gallery
Where professional woodworkers can post examples of their work

Sawmill Gallery
Professional primary processing companies display and describe their sawmill facilities

Shop Gallery
Professional woodworkers display and describe their shop facilities, products and equipment

Shopbuilt Equipment Gallery
Professional woodworker's jigs, rigs, and shopbuilt equipment


---

Other Resources

Industry News
Late-breaking news from all sectors of the wood industry

Video Library
Index of industrial woodworking related digital videos on the web

Auctions, Sales and Special Offers
Advertisers offering woodworkers discounted prices on good and services, and announcements of upcoming auctions

FORUM GUIDELINES: Please review the guidelines below before posting at WOODWEB's Interactive Message Boards (return to top)


WOODWEB is a professional industrial woodworking site. Hobbyist and homeowner woodworking questions are inappropriate.
Messages should be kept reasonably short and on topic, relating to the focus of the forum. Responses should relate to the original question.
A valid email return address must be included with each message.
Advertising is inappropriate. The only exceptions are the Classified Ads Exchange, Machinery Exchange, Lumber Exchange, and Job Opportunities and Services Exchange. When posting listings in these areas, review the posting instructions carefully.
Subject lines may be edited for length and clarity.
"Cross posting" is not permitted. Choose the best forum for your question, and post your question at one forum only.
Messages requesting private responses will be removed - Forums are designed to provide information and assistance for all of our visitors. Private response requests are appropriate at WOODWEB's Exchanges and Job Opportunities and Services.
Messages that accuse businesses or individuals of alleged negative actions or behavior are inappropriate since WOODWEB is unable to verify or substantiate the claims.
Posts with the intent of soliciting answers to surveys are not appropriate. Contact WOODWEB for more information on initiating a survey.
Excessive forum participation by an individual upsets the balance of a healthy forum atmosphere. Individuals who excessively post responses containing marginal content will be considered repeat forum abusers.
Responses that initiate or support inappropriate and off-topic discussion of general politics detract from the professional woodworking focus of WOODWEB, and will be removed.
Participants are encouraged to use their real name when posting. Intentionally using another persons name is prohibited, and posts of this nature will be removed at WOODWEB's discretion.
Comments, questions, or criticisms regarding Forum policies should be directed to WOODWEB's Systems Administrator
(return to top).

Carefully review your message before clicking on the "Send Message" button - you will not be able to revise the message once it has been sent.

You will be notified of responses to the message(s) you posted via email. Be sure to enter your email address correctly.

WOODWEB's forums are a highly regarded resource for professional woodworkers. Messages and responses that are crafted in a professional and civil manner strengthen this resource. Messages that do not reflect a professional tone reduce the value of our forums.

Messages are inappropriate when their content: is deemed libelous in nature or is based on rumor, fails to meet basic standards of decorum, contains blatant advertising or inappropriate emphasis on self promotion (return to top).

Libel: Posts which defame an individual or organization, or employ a tone which can be viewed as malicious in nature. Words, pictures, or cartoons which expose a person or organization to public hatred, shame, disgrace, or ridicule, or induce an ill opinion of a person or organization, are libelous.

Improper Decorum: Posts which are profane, inciting, disrespectful or uncivil in tone, or maliciously worded. This also includes the venting of unsubstantiated opinions. Such messages do little to illuminate a given topic, and often have the opposite effect. Constructive criticism is acceptable (return to top).

Advertising: The purpose of WOODWEB Forums is to provide answers, not an advertising venue. Companies participating in a Forum discussion should provide specific answers to posted questions. WOODWEB suggests that businesses include an appropriately crafted signature in order to identify their company. A well meaning post that seems to be on-topic but contains a product reference may do your business more harm than good in the Forum environment. Forum users may perceive your references to specific products as unsolicited advertising (spam) and consciously avoid your web site or services. A well-crafted signature is an appropriate way to advertise your services that will not offend potential customers. Signatures should be limited to 4-6 lines, and may contain information that identifies the type of business you're in, your URL and email address (return to top).

Repeated Forum Abuse: Forum participants who repeatedly fail to follow WOODWEB's Forum Guidelines may encounter difficulty when attempting to post messages.

There are often situations when the original message asks for opinions: "What is the best widget for my type of shop?". To a certain extent, the person posting the message is responsible for including specific questions within the message. An open ended question (like the one above) invites responses that may read as sales pitches. WOODWEB suggests that companies responding to such a question provide detailed and substantive replies rather than responses that read as a one-sided product promotion. It has been WOODWEB's experience that substantive responses are held in higher regard by our readers (return to top).

The staff of WOODWEB assume no responsibility for the accuracy, content, or outcome of any posting transmitted at WOODWEB's Message Boards. Participants should undertake the use of machinery, materials and methods discussed at WOODWEB's Message Boards after considerate evaluation, and at their own risk. WOODWEB reserves the right to delete any messages it deems inappropriate. (return to top)



Forum Posting Form Guidelines

Your Name
The name you enter in this field will be the name that appears with your post or response (return to form).
Your Website
Personal or business website links must point to the author's website. Inappropriate links will be removed without notice, and at WOODWEB's sole discretion. WOODWEB reserves the right to delete any messages with links it deems inappropriate. (return to form)
E-Mail Address
Your e-mail address will not be publicly viewable. Forum participants will be able to contact you using a contact link (included with your post) that is substituted for your actual address. You must include a valid email address in this field. (return to form)
Subject
Subject may be edited for length and clarity. Subject lines should provide an indication of the content of your post. (return to form)
Thread Related Link and Image Guidelines
Thread Related Links posted at WOODWEB's Forums and Exchanges should point to locations that provide supporting information for the topic being discussed in the current message thread. The purpose of WOODWEB Forums is to provide answers, not to serve as an advertising venue. A Thread Related Link that directs visitors to an area with inappropriate content will be removed. WOODWEB reserves the right to delete any messages with links or images it deems inappropriate. (return to form)
Thread Related File Uploads
Thread Related Files posted at WOODWEB's Forums and Exchanges should provide supporting information for the topic being discussed in the current message thread. Video Files: acceptable video formats are: .MOV .AVI .WMV .MPEG .MPG .FLV .MP4 (Image Upload Tips) If you encounter any difficulty when uploading video files, E-mail WOODWEB for assistance. The purpose of WOODWEB Forums is to provide answers, not to serve as an advertising venue. A Thread Related File that contains inappropriate content will be removed, and uploaded files that are not directly related to the message thread will be removed. WOODWEB reserves the right to delete any messages with links, files, or images it deems inappropriate. (return to form)