Wood Carving Of My Daughter
Listing #4181 Listed on: 08/13/2013

WOODWEB Content Editor, Brett Hagstrom, Interviewed John Balestrino in May 2014.

I wanted to do something different for my daughter Katrina. I had drawn her portrait but wanted something better and thought I would attempt a wood sculpture of her. I had never really tried wood carving before and thought it would be a good challenge. I found the wood used at a job I was on Ė it ended up being the main beam used to hold up all the joist and hip rafters in a country club (about 15 or so pressure treated 2x4ís that were glued together to make one heavy beam). I later found out this was not the best choice for wood sculpting. I should have done my homework and used something like dogwood or balsa but I still managed to pull it off.

I started out just by sketching her portrait on the wood. Then with a skill saw, drill and hand chisel I started removing anything that wasn't her part of the sculpture. I completed this with just a photo of her. I had to repeatedly draw her features for a reference to help me from cutting away anything that should not be cut. I had not seen her in over a year and a half so it was not easy with just a two dimension photo. A three dimension model would have made things much easier. Once I was close with the basic features I started using smaller chisels, a dremel and lot of sand paper. The dremel was used more towards the end to help with the finer details. Hand sanding did not get to the real small areas enough. Something along the lines of a diamond or carbide tip would have been preferable (round and tapered). I also found that the router bits worked well in removing the deep portions of wood. I also found out that the router is tricky to use, especially on the eyelid area. I had to shave down the whole face after ripping off her eyelid with the dremel. Using the router bit was too unpredictable so that's when I started using more hand tools to remove fine details like eyes, lips and anything I didnít want to damage.

I found that taking a small piece of sandpaper and wrapping it real tight (similar to a shading stick used in the art world) worked great for sanding the smallest and tightest of spots. That's how I was able to get the eyes to look so good. It took many hours of sanding and shaving away with a razor and exact-o-knife (which is another tool that comes in extremely valuable in the finer details). It can be too dangerous around critical areas though. I also found that using a grinder with a cutting blade worked well in achieving deep ruts and shadows. I would have to say the most valuable tool on the job was the grinder and the dremel. The skill saw and sawzall were used because I didn't have a chain saw (which would have been great in saving time).

The base I made for mounting her head is made from a piece of cedar I acquired from another job. I'm still working on a few little special details like hidden drawers in the back. As we speak Iím still working on the base a bit and Iím thinking about wrapping the base details all the way around. Iím considering including a few dowels in the back so my daughter can use it like a jewelry box or keepsake. The final idea I have includes a hidden chamber in the head. Overall though the project has turned out nice despite some hitches in the process.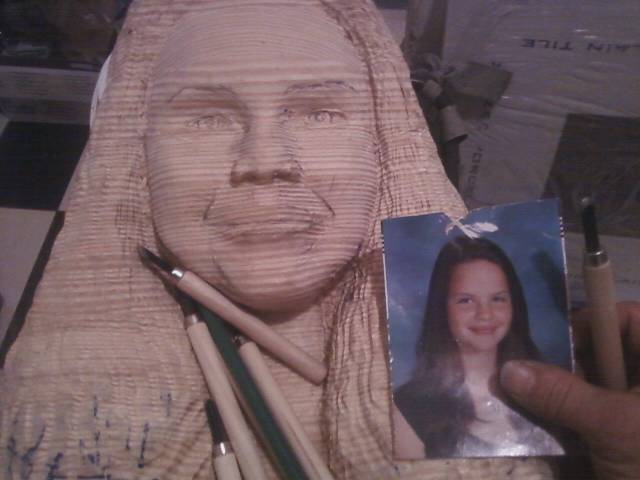 View Larger, Higher Quality Image
The first stages and a pic of my daughter. It's all I used to do the carving.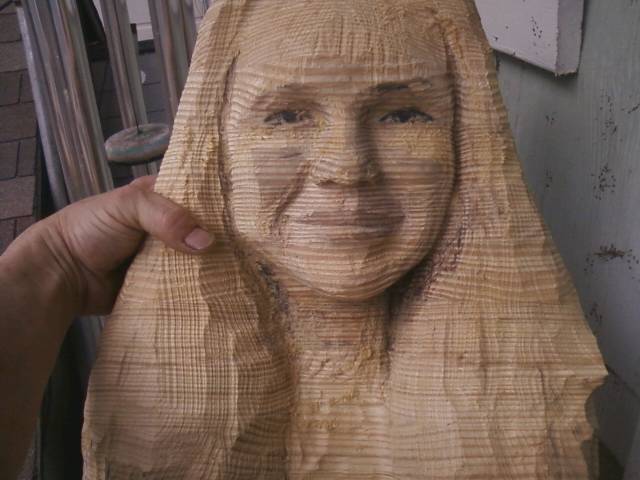 View Larger, Higher Quality Image
A little further along starting to look a little more like her here but still have about 30 hours to go, just didn't know it yet!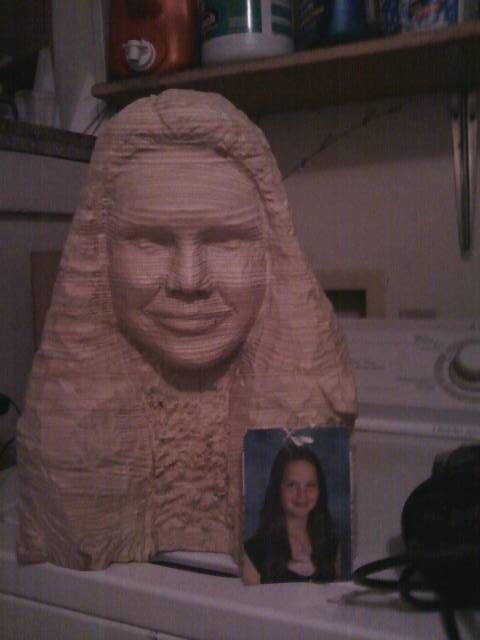 View Larger, Higher Quality Image
I was getting a little happier here until I carved a little too deep around her eyes and had to re-work the face for hours to correct it.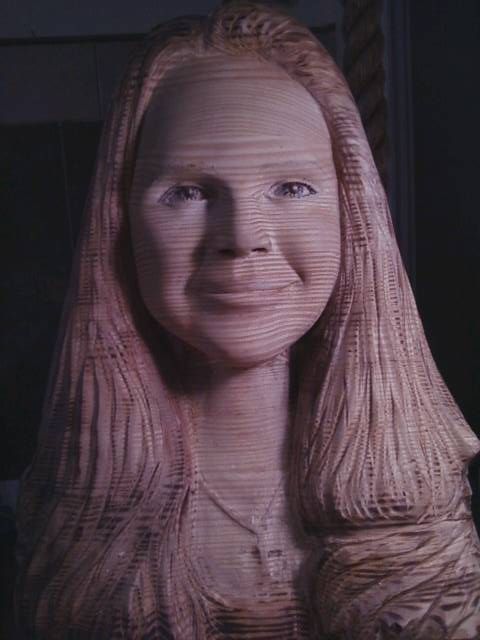 View Larger, Higher Quality Image
Getting closer but not quite there yet.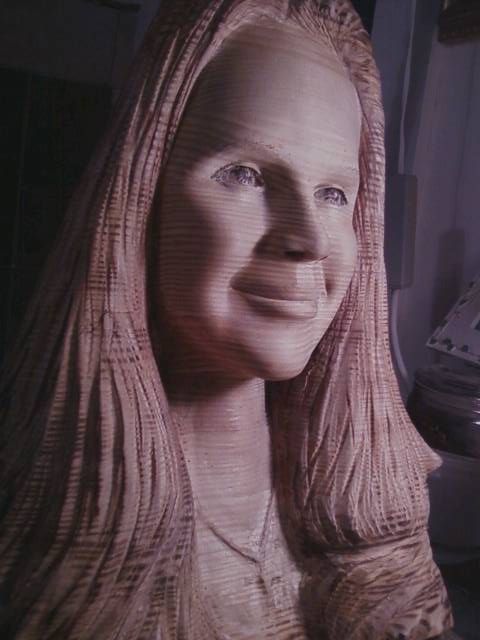 View Larger, Higher Quality Image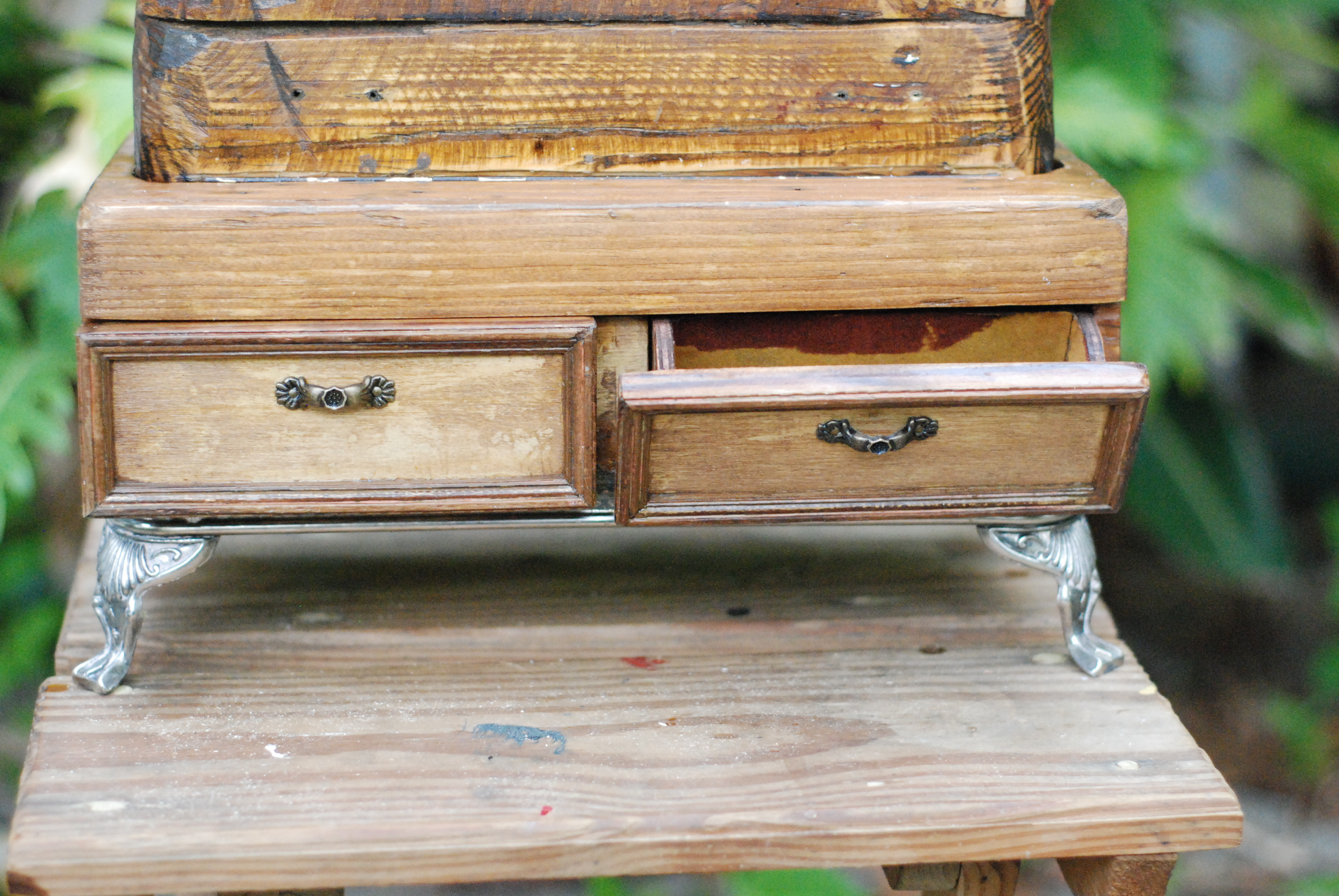 View Larger, Higher Quality Image
some more on the back side.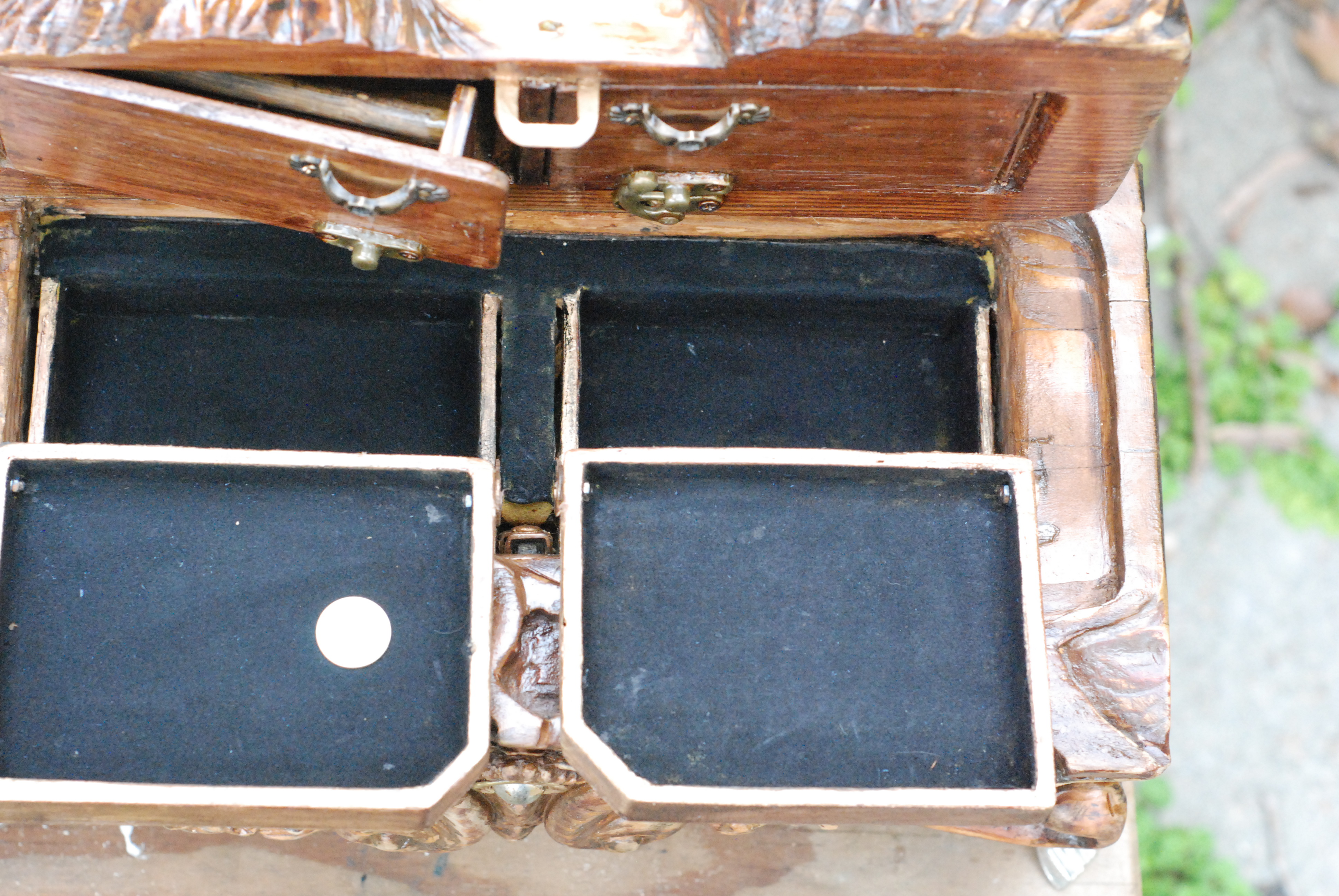 View Larger, Higher Quality Image
more hidden spots all custom made even the locking mechanism is made from scratch .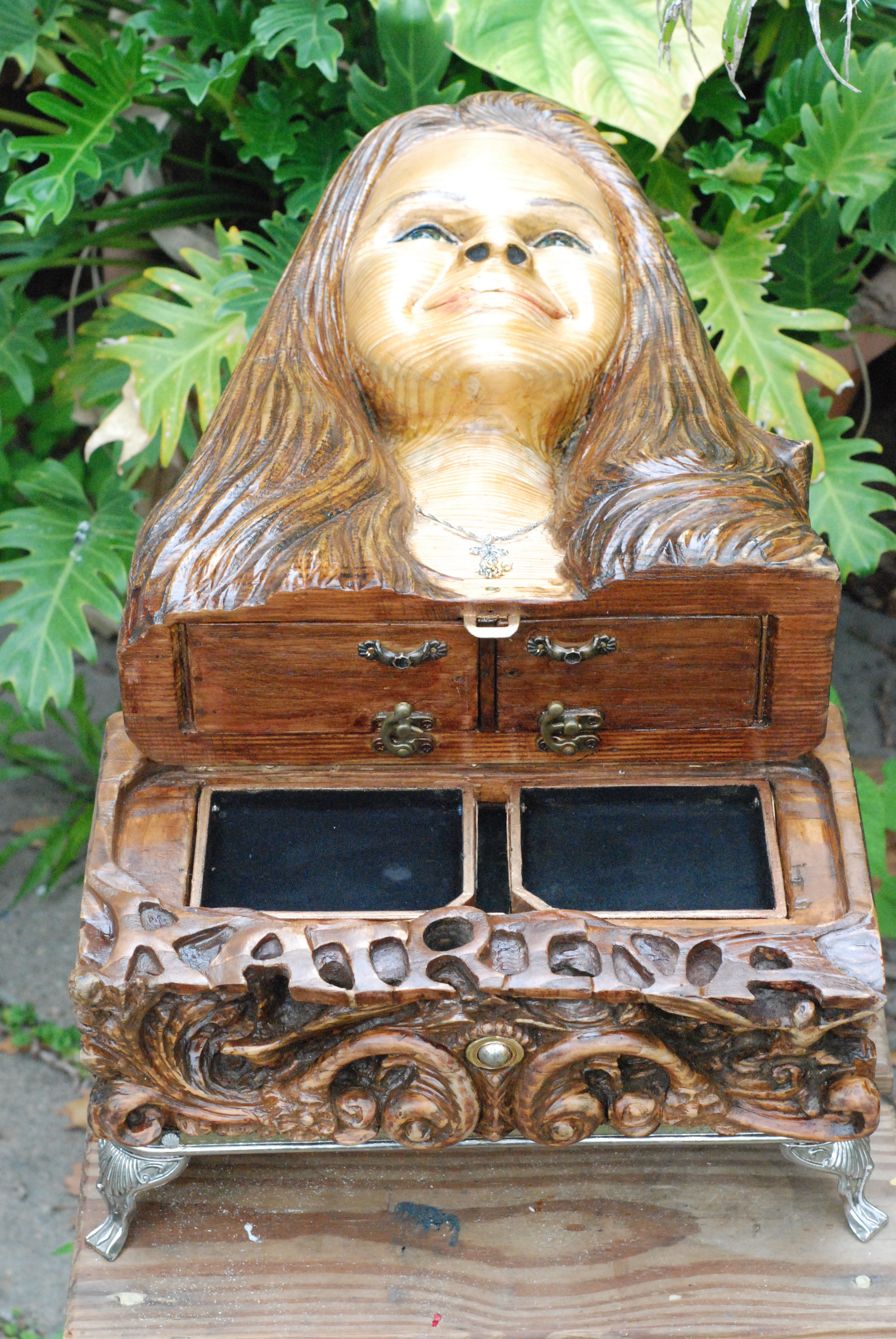 View Larger, Higher Quality Image
this is something a little extra i added to make it a little more special for my daughter.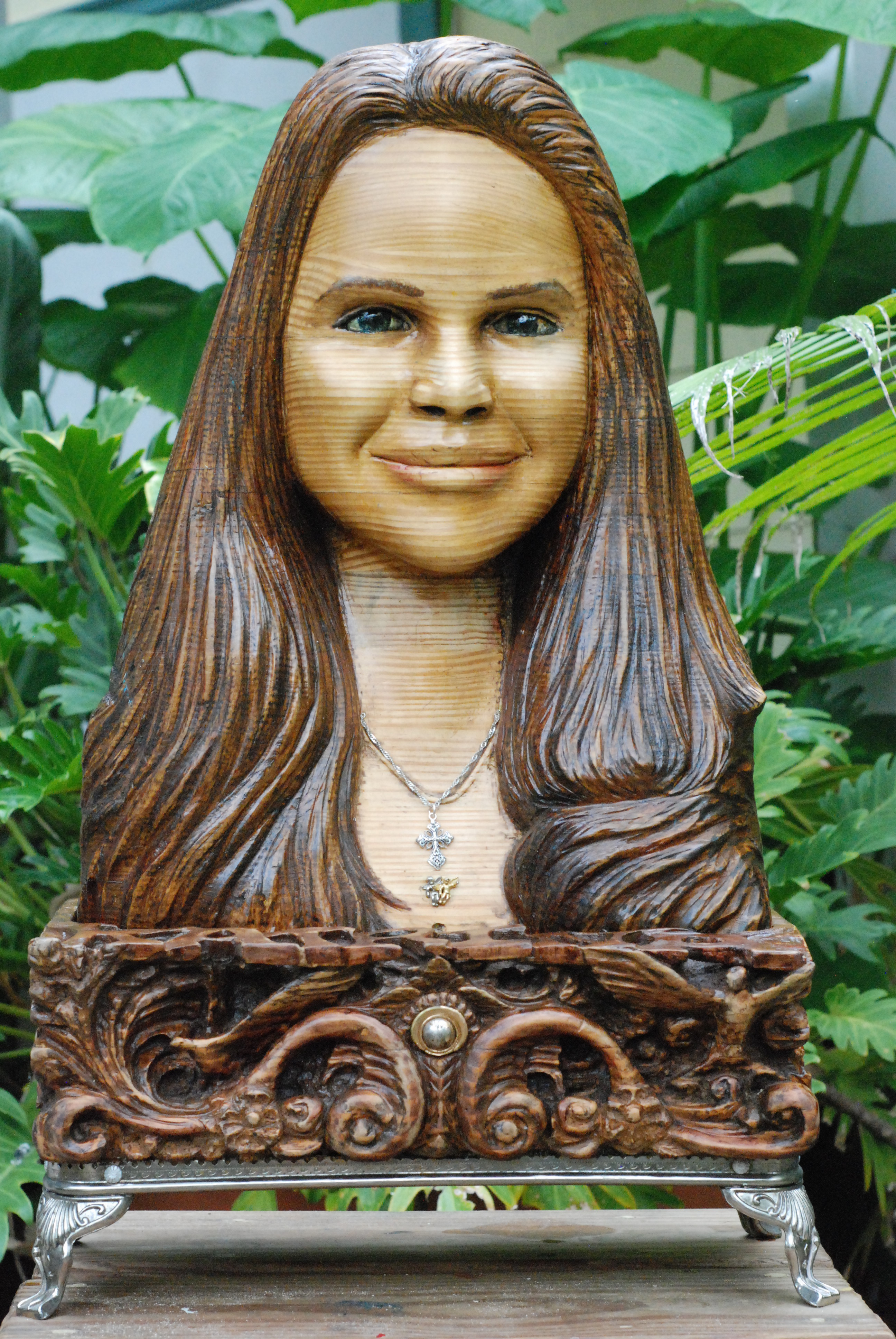 View Larger, Higher Quality Image
A updated photo of my carving . What do ya'll think?