Chad Reitan Fine Woodworking, Inc.
Listing #248 Listed on: 01/26/2007

We work primarily in the luxury home markets in the greater San Francisco & Monterey Bay areas, Lake Tahoe and Hawaiian Islands. We do small projects (starting at about $2,000) from individual pieces of furniture to large residential interior and sometimes commercial projects (up to and over p$1,200,000). We are licensed to do General contracting jobs, and for certain specific clients will do large renovations and remodels. We don't do mass production runs or specific styles or detailing, we work in what ever style is requested and pride ourselves on being able to design and build details as well and better than companies who focus primarily on one particular style or format. We often are asked to engineer details and specialty projects from scratch when the clients or contractors want something they haven't seen or can't figure out. Working here is never boring, always a challenge and we are still small enough to still have fun at work.

We currently employ 6 people in the shop and 3 in the office. We were once as big as 22 only to discover after about 4 years that was not the way to have any fun. We outsource as much of the straight forward dull or monotonous work as possible (drawer building, some cabinet door building, etc.) to be able to work the details and complete overall assemblies. We have moved more towards complete interior services that would add interior door and millwork fabrication to our list of capabilities. As of now we end up making a considerable amount of furniture in the homes/interiors we complete once our design and production capabilities are realized by our clients. We have an extremely talented engineering staff and pride ourselves in customer service and our ability read customer requests and translate them to paper then create them as reality. We currently use AutoCAD 2007 and Microvellum for presentation and detailed shop drawings.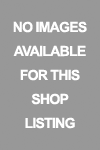 Company Name: Chad Reitan Fine Woodworking, Inc.
Contact Name: Chad Reitan
Location: Aptos, CA 95003
Year Founded: 1992
Sq. Footage: 9,000
Employees: 10
Gross Sales: 1
Website: www.chadreitan.com

Product Specialties:
Architectural Millwork - Custom Millwork
Architectural Millwork - Doors & Windows
Architectural Millwork - General
Architectural Millwork - Millwork Installer
Cabinets - Cabinet Designers
Cabinets - Cabinet Installers
Cabinets - Custom Cabinets
Cabinets - Kitchen & Bath Cabinets
Furniture - Custom Furniture
Furniture - Furniture Designers
Furniture - General
Woodworking - General


Shop Equipment:
Biesse - A3.40 4 x 12 4 Axis CNC
Other - Striebig Compact Panel Saw w/ Scoring
Other - Ingersoll Rand Compressors
Grizzly - 9" Oscillating Edge Sander
Other - 5x12 Flip top vacuum press
Scmi - 5 axis programable Sliding panel saw
Other - SawStop 7.5 hp tablesaw
Grizzly - 3 - 5 hp Shapers and 1 hp feeders
Scmi - Sandya 5 43" wide belt sander
Other - Kufo 12" straight line saw with laser
Scmi - f410 16" Tersa head jointer
Other - Maggi 46 spindle Line boring machine
Other - k610 24" Tersa head planer
Scmi - k208 Edge bander
Other - Komatsu 5000# Forklift

---


Viewer Comments:

Posted By: Gary

[01/26/2007]


Nice shop Chad....I have a technical question.

I have been searching for a new line boring machine. I was wondering how you like the bottom drill....I keep thinking about scratching the melamine or prefinished..so I lean toward the top drill. Any truth to my concern?
Thanks


---

Posted By: Chad Reitan

[01/26/2007]


We use pre-finished maple ply primarily and have had no problems with scratches. The support bars are really smooth and using only sheet stock should stay that way. But I can understand the concern. We like it because we never have to clean a top surface or worry about debris causing a build up problem between the fences and edges placed against them.

---

Posted By: Rob

[01/30/2007]


Chad,
Nice looking shop. Was chrcking out your dust collector. Is that two collects stacked on top of each other, or did yor cut the bottom out of the lower bag and attach the plastic bag to it? Just wondering, I hate taking the bags off of my collector.

---

Posted By: Chad Reitan

[01/30/2007]


Its a grizzly 10 hp on a custom steel stand with the bottom of the bottom bags cut off. I had a 2 sided flange fabricated to attach the bottom of the filter bag and top of collection bag to. It keeps the filter area large even as the lower bags fill up. The Grizzly isn't really enough cfm for what we have it connected to, but the eco gates help keep the draw up by only having the machines in use open. I will upgrade the collect in the next year or so, but it has worked OK since we have been in here. I would like to get A LOT more draw to eliminate more airborne dust produced by each machine. I really can't stand a messy disorganized shop (years of working in 200 sf) so what you see is realistically not to far fetched from what the shop looks like in full production. If you want a picture I can probably send you one, just let me know.

---

Posted By: JT

[01/30/2007]


Wow...very nice shop. Thanks for posting the pics. Do you have any old equipment, Ha! Everything appears to be brand new.

---

Posted By: Chad Reitan

[01/30/2007]


Everything is from 1 to 8 years old. I have upgraded alot in the last couple of years, but we follow a pretty good maintainence schedule. I think the oldest piece of equipment i have is the pocket cutting machine, its about 10 years old. The Widebelt was purchased in '99.

---

Posted By: ambacharan

[02/07/2007]


i like the way you have organised your workshop,very neat and decent.

---

Posted By: chris dorey

[02/08/2007]


wow clean shop you can eat off floor great pics .

---

Posted By: Paul Grothouse

[02/11/2007]


I am stealing your widebelt elt storage idea, that is really cool!

---

Posted By: Peter Jensen

[02/11/2007]


Very impressive, Chad. We work in a 10,000 sq ft shop in the Philadelphia area, and dust collection is a prime concern, and current failure. Your method of redoing the dust system is pretty innovative, and looks like it might work for us, too. I'm surprised, though, to hear that 10hp is creates too little draw for you - that should be a whopping amount of suction. Is this one of the newer Grizzly units or an older one?

---

Posted By: Chad Reitan

[02/13/2007]


The collector actually works pretty well, I'm overly particular about the dust thing. The 10 hp does create a pretty good draw, but the EcoGate system is what makes it work well. It is a new Grizzly unit (G0508) and I think still currently their biggest, with about 6700 claimed cfm. For what we have connected I would like to see about 12,000 cfm so that airborne particulate around the hoods & in the machines is actually sucked in as well.

---

Posted By: andy k

[02/20/2007]


What do you figure you have ivested in the ecogate system?

---

Posted By: Chad Reitan

[02/23/2007]


Eco gate parts probably about $2500 at the most, ducting about $6000 +/- and installation costs around $6000, collector, modifications & misc. another $4000 - 5000. All very worth it.

---

Posted By: DWM

[07/19/2007]


Chad,Your work and shop are beautiful. I really respect your companies custom philosopy. May I ask how you got started? Were you originally a one man shop that grew? How did you make the leap from small shop to medium size? Did you get outside investment help or just reinvest your profits? Thanks for any input. I have a custom hobby / business that I would love to eventually grow.
Thanks

---

Posted By: Chad Reitan

[07/20/2007]


Thanks a bunch DWM! I started writing a response only to realize that it was far to much to post here in a few simple sentences. If you (or any body else for that matter) wants to hear my answers to your questions just repspond again and I will sent them directly in a seperate email. Again thanks and my best to you and yours.

---

Posted By: CharlesK

[07/26/2007]


Chad,

I would love to read the answers to DWM's questions. Please feel free to send them along to me. Thanks in advance,

CharlesK

---

Posted By: CharlesK

[07/26/2007]


Chad,

Now that I have asked for an email, let me take a moment to compliment you on your shop. I require a clean shop environment for my own work, and yours meets that requirement. It seems to automatically promote good feelings as well as safety. I even went as far as to paint the floor with grey epoxy. (It makes it very easy to sweep clean.)

The pictures of your work reveal a lot of accomplishments. Great stuff!

Continuing good luck in the future,

CharlesK

---

Posted By: Chad Reitan

[07/27/2007]


Thanks I appreciate your comments. If you want my answers top DWM's questions please respond to me with your e-mail by clicking on my name as high lighted in blue. Thanks again.
Chad


---

Posted By: Daniel Jastrzembski

[04/02/2008]


Beautiful stuff. Do you have plans that you can send me for your Leal bookcase. My wife would love it, if I could build it.

Thank you, I'm jealous
Dan

---

Posted By: saman

[07/10/2010]


your shop is really great. what do you want all that shop carts for? they look ready and useful altogether. i am thinking of buying a striebig compact. are you happy with it? would you replace it with control someday?

---

Posted By: saman

[07/10/2010]


i would like to know if you are also happy with tigerstop on your sliding table saw. did you pay the list price or can you tell me how to obtain one with a good price

---

Posted By: Chad Reitan

[07/12/2010]


The shop carts are for panel stock that has been cut and ready for detailing, banding, or assembly. I don't think i could own enough of them. They are rarely empty. The compact is a great saw been very happy with it. I added the scoring after i bought it, but would suggest just buying it at the initial purchase. I would buy as automated as you possibly can afford, maybe even stretching a bit. You'll never regret it, I will never buy another piece of equipment that isn't programable if its an option for that type of machine. Tigerstop is the same thing, great addition. Think of it is way, when it comes to your parts and construction no matter who operates the machine (an automated or programable machine) .75 x 3.125 will always be .75 x 3.125. Everytime.

---