Basic glazing technique
Pictures and descriptions of glazing methods. September 23, 2003
Question
Many customers want glazed doors. Can you give me the basics on glazing?
Forum Responses
(Finishing Forum)
From contributor A:
Glazing is an easy finishing technique to learn. In my opinion, it is the most versatile technique in finishing. Glazing is used on sealed raw woods, on stains, toners, and shading stains.
It is the key to faux and fantasy finishes, and can be used anywhere during the finishing process to add color or effects.

---
From contributor B:
Glazing has been around as long as taxes. People with nice furniture used to apply a color coat over that nice furniture. The assessment by the tax collector on that furniture lowered the price the people had to pay in taxes. Nice stuff meant more taxes, not so nice stuff meant not as much tax. When the tax man left, the glaze was wiped off until the next year. So much for the history lesson and back to glazing. It really is a lot easier than you might think.
On a stained and sealed piece of wood, do this... Lightly sand with 320 (just to rough it up). Mix up a stain color that is darker that the stained piece you just sanded. Put a little clear Watco oil in it, or use boiled linseed oil. (That will let you fool around with it and slows down the flash time.) Dip a cotton rag into that stain mixture (you want a damp cloth, but not one dripping wet). Evenly wipe it on your sample piece. Now comes the easy partů Get a very wide pure bristle brush, and brush with vigor. First against the grain and then with the grain. Keep the brush dry as you are doing this. Soon you will have a glazed piece of wood that's ready for finishing steps. That's how I learned to glaze. Start small and practice, practice, practice. Many moons later I am able to do 4x8 sheets in the same manner as the smaller pieces. This phase of finishing is easy to do, but it takes practice to get even, streak-free results. Hang in there and have fun.

---
From contributor A:
Glazing can be done in many ways. It can be done by continuing to brush the glaze where no brush lines show. This technique is used to add color to the finish.
Another technique is to leave brush lines on a background of different colored stains, toners, and an opaque base coat.
Here are some photos showing both of these glazing techniques. The photo where the glaze is completely brushed out is referred to as a factory finish, although many finishing shops use this same technique.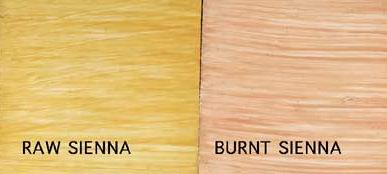 ---
From the original questioner:
I guess I didn't really know what I was asking for when I asked. The only part that I need to glaze are the inside edges of cabinet doors and raised panel inside edges. It is like what you see when you go to a Lowes or Home Depot. Does that make sense or do you do it the same way?
---
From contributor A:
Regardless of where it is, or what size it may be, if it is glazed, then it is done with or without brush streaks.
---
From contributor C:
See Sue Nobel's book, "Perfect Wood Finishing Made Easy." There are several glazed projects in there with techniques and lots of color photos.