Beetle Troubles
Tips on dealing with lyctid (powderpost) beetles and the less troublesome anobiid beetle. April 27, 2007
Question
How does one exterminate powder post beetles from white ash slabs? These slabs are typically 4 to 5 inches thick.
Forum Responses
(Sawing and Drying Forum)
From Professor Gene Wengert, forum technical advisor:
Are you certain that you have the dreaded lyctid powderpost beetle? It is more likely that you have the anobiid beetle and that only likes wet wood. So drying will eliminate it.

---
From the original questioner:
You are probably right. The pest seems to leave the wood after it air dries a while. It shows up frequently in fresh cut slabs. At what moisture content can I be assured they are gone? I would hate to have these little guys creep out of a slab that happens to be in a customer's house!
---
From Professor Gene Wengert, forum technical advisor:
They are no longer interested in wood under 20% MC, as a general rule.
---
From contributor G:
I have a 6' x 7' door in one of my shops. It is poplar, sawn about 12 to 15 years ago. You could sweep up a gallon of powder sawdust under it and it is full of little holes. What should I do with it?
---
From Professor Gene Wengert, forum technical advisor:
Sounds like the lyctid powder post beetle, which can easily spread to other hardwoods. You need to get the door out of the shop ASAP. Then vacuum up any dust or debris and hope that the insect has not spread. Move the collected dust out of the shop. It sometimes takes a year or more for the eggs to hatch. If you heat the door to 135 F, it will kill the insects and eggs, but the door may already be ruined due to all the holes.
---
From contributor T:
I had an infestation of powder post beetles in the lumber I built my shop with. A tree expert told me to mix a few tablespoons of Lyndane in a gallon of water and spray on all surfaces. It worked for me. It may not be available without a license and could require some precautions.
---
The comments below were added after this Forum discussion was archived as a Knowledge Base article (add your comment).
From contributor M:
After traveling the world looking at beetles and their handiwork, and consulting with 2 entomolgist, here is what I've learned. Prevention is key. Wood must be treated and dried soon after cutting to be protected from these critters. A pressure treatment with a Copper Borate solution followed by kiln drying will kill all pests and usually prevent a re-infection. The CB solution must be correctly mixed and must impregnate the wood completely. If treatment isn't an option then a topical insecticide or sealed barrier should be applied.
Some say a methyl-bromide or Vicane fumigation will solve your problem. It may but only in raw large pore wood. Wood with a tight cell structure will resist this treatment. Also any finished wood will can't be treated this way. Heat treatment is the only way to stop a finished piece infestation. Do this carefully as thermo-shock can result in popped joints depending on the glue used. Bring the temp up easy and let it down easy. 6 hours including a 1 hour ramp up from 70 degrees and a 1 hour cool down will bring the core of a 4x4 piece of white Oak to 135 degrees.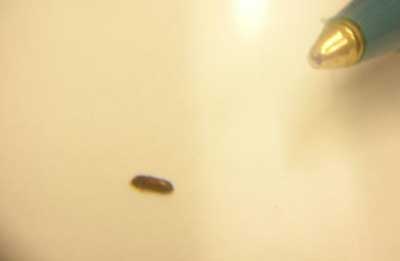 Click here for full size image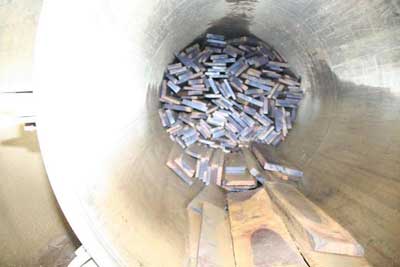 Click here for full size image