Blonde Oak Finish
Advice on lightening Oak with a pickling stain or a white pigmented toner. June 18, 2010
Question
I need to match some existing cabinets in a customerís home. They appear to be oak, but the finish is very light - lighter than I get with a clear coat finish on oak. Is there a lightening or bleaching technique that may have been used? Could it be ash or something similar in appearance to oak that is naturally lighter? Here's a picture of the door for what it's worth - the color isn't real accurate.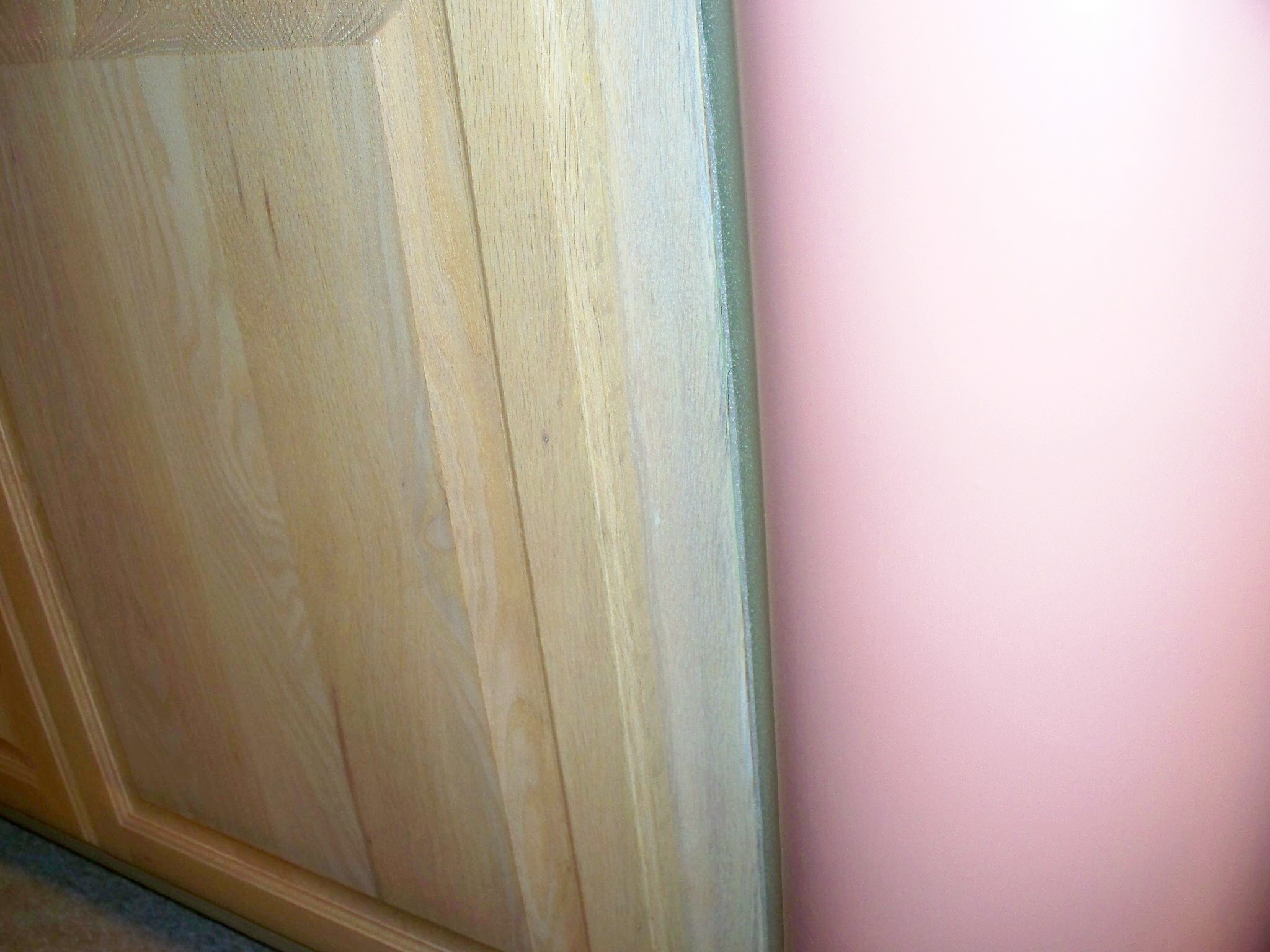 Click here for higher quality, full size image
Forum Responses
(Finishing Forum)
From contributor Y:
Definitely oak. I can't tell if it's red or white for sure. In looking at the right edge which looks darker, almost green. You can see a white dotting which is reminiscent of a gun application with the air turned down to give a speckled look - whether this was intentional or not can't say for sure. It also appears that a thin white pigment is on the face next to it but does not readily appear to be on the rest of the piece. It could have been an attempt to cover and blend in the dark greenish edge. When looking at the end grain on the insert panel it also has white in the open grain area in the pores - but that could also be just sanding dust etc.
You could possibly try applying a very thin mist of white lacquer over your wood to accomplish this or a pickling white glaze/stain but I don't think it's been bleached. Bleaching would have produced a much more uniform color, though I canít rule out the possibility of oxalic acid to lighten being used. It also looks very non professional, like maybe a painter or definitely someone not skilled in wood finishing techniques was attempting this.

---
From contributor W:
I cannot see clearly what type of wood it is. You can bleach the wood to lighten the wood color, though bleaching is a hard process.
---
From contributor P:
It looks like it's a pickled stain. You can get the stain from your coatings supplier. It's just titanium white (TW) in the stain base they use. It's best to use a water-white, non-yellowing finish over the stain to avoid adding an amber/yellowish cast to the color. Below are a couple color samples of a pickled oak finish. The door on the left has just a pickled stain on the top section and a white pigmented toner on the lower section (with a gold glaze). The toner is a thinned down coat of the finish with 1 - 1 1/2 fluid ounces per gallon of the TW pigment sprayed over the stained and sealed wood. The toner makes the color more even and brighter. You have to be careful not to use too much of the TW pigment in the toner or it will quickly become more like paint and block out the wood grain.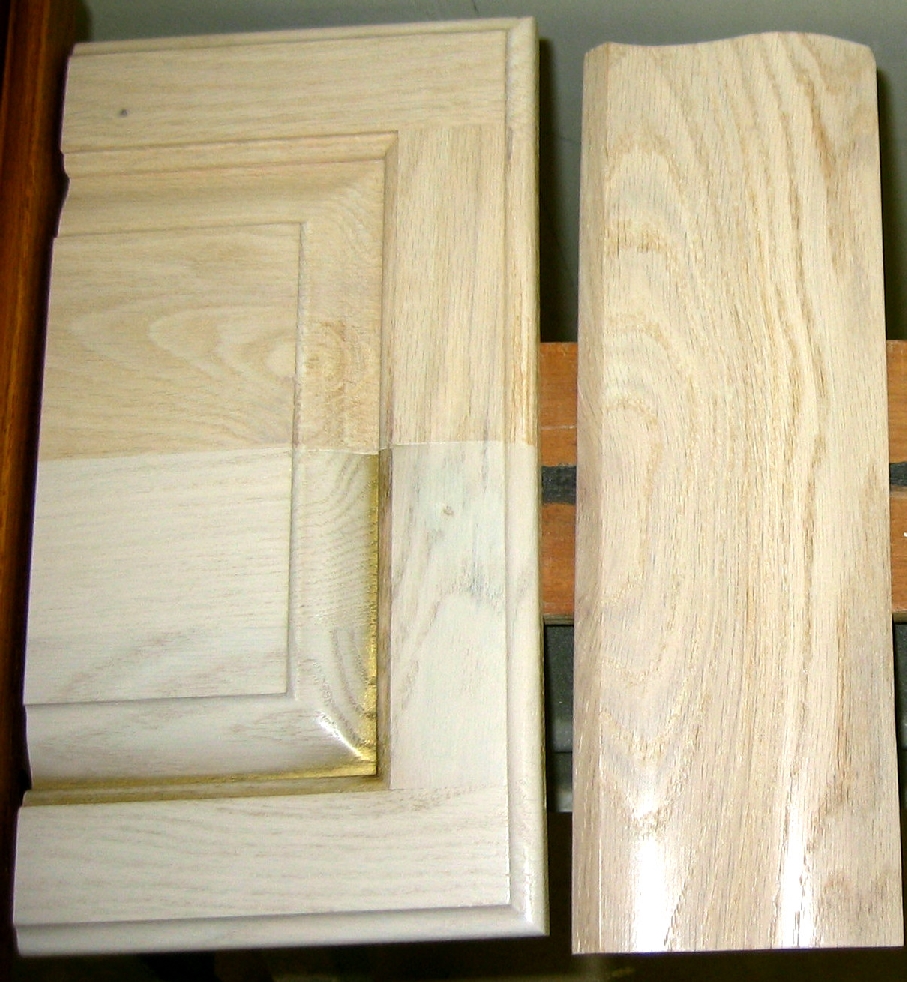 Click here for higher quality, full size image
---
From contributor G:
Be careful matching this. Do samples on the actual wood you are going to use. A lot of times the tannin in the oak will react with something in the stain or lacquer to produce a strong pink hue. I think that's why I see that green-blue in your image. Somebody tried to counteract the pink. You may want to consider sealing before pickling.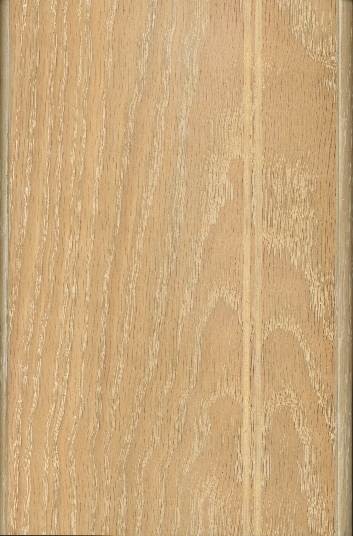 Click here for higher quality, full size image