Building A Pyramid Shaped Range Hood
Tip: make a small scale model to figure out your angles, and the rest is simple. May 22, 2007
Question
I've only made two pyramid shaped range hoods in my short cabinetmaking career. The one I'm working on now is four sided and will be above an island. I had a friend make a program in Excel that would spit out the correct compound angles most of the time. At times, though, the angles seem to be off. How do you figure out the tricky angles? Trial and error method seems to be too time consuming, especially because I do custom work and each job is different. That's a lot of test fitting.
Forum Responses
(Cabinet and Millwork Installation Forum)
From contributor J:
Why not try a scale model? Say a size you could cut on your compound mitersaw. That will give you your angles.

---
From contributor L:
Something like this?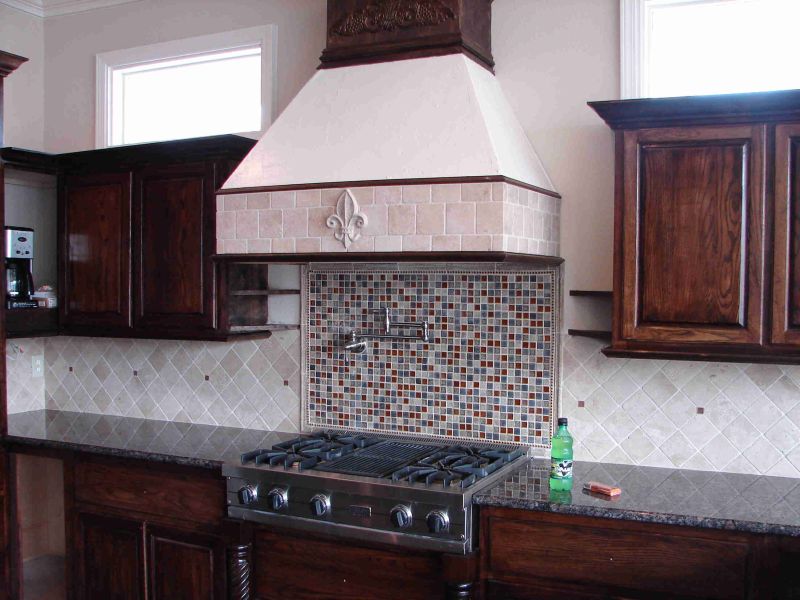 Click here for higher quality, full size image
If this is what you are talking about, then contributor J gave you some very valuable info. Build a scale model first. That will give you your angles. Construction of these hoods isn't difficult at all.

---
From contributor D:
You're right. The trial and error method is time consuming. The easiest way I've found to do this calculation is to open a program I bought called Perfect Cuts. It's available at Perfectcuts.com. I've used it a lot to calculate compound angles for crown, hoods, multi-sided flower pots and planters. It will even calculate the miter and bevel cuts for up to a 30 sided object. Give it a try. There's a free trial version available at their site.
---
From contributor L:
Last one I did was vertically curved and angled. I drew it on a piece of 1/4" and used that as a pattern.