Cabinet Vision V Groove MDF Doors
02/25/2013
From original questioner:
---
I am trying to make Shaker style MDf doors with V groove
I was able to make shaker profile but some how have no idea how to make V Groove
Attached is picture with setting what I'm trying but notting happen
Can somebody help me with setting?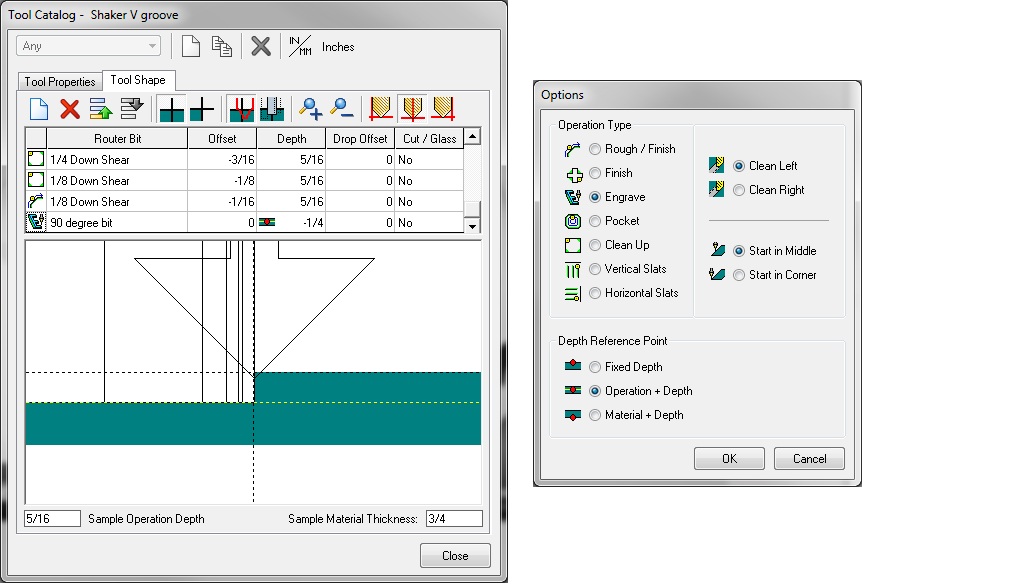 From contributor Co
---
You will not be able to use the Mdf door maker to create this door. What you will need to do is create operations on a shaker door that will product the v groove effect.
In other words create a shaker door. Add machining operations either manually or through a UCS. If you have e-support they have a UCS already made that requires minimal modification to work. Good luck

From contributor Bo
---
This picture showing what i need
Just in MDF