Characteristics and Value of Catalpa Wood


Catalpa makes beautiful furniture, as these examples show. February 3, 2011
Question
Is catalpa wood good for anything? What are its characteristics as lumber?
Forum Responses
(Sawing and Drying Forum)
From contributor J:
I think it's a great wood. It's a little soft, but it's very stable and easy to work. It's a light brown color and quite similar to butternut in many ways. I'm actually looking to buy some if you happen to be in New England.

---

From contributor M:
It is well liked by turners, and is an excellent choice of wood for a piece that will be carved after it is turned. I could use a block or two myself.

---

From the original questioner:
Thanks for the info. The wood is from an historic site and the society that oversees it approached me to find out if they could use it to help raise funds.

---

From contributor A:
Naw! It is total junk. Just tell me where it is and I will haul it off for you so that you will not be bothered by it. I have a big holler to dump it in and that old nasty catalpa log will never be a trouble again...

It saws well and most logs here are prone to heart rot. Thick chunks and wide slabs do very well. It weathers well outside and seems to be stable and no problem to work or dry.
I never have enough. Also the worms make great fishing bait.

---

From contributor T:
Here's what catalpa looks like. Like contributor A says, too ugly to fool with - just send them here.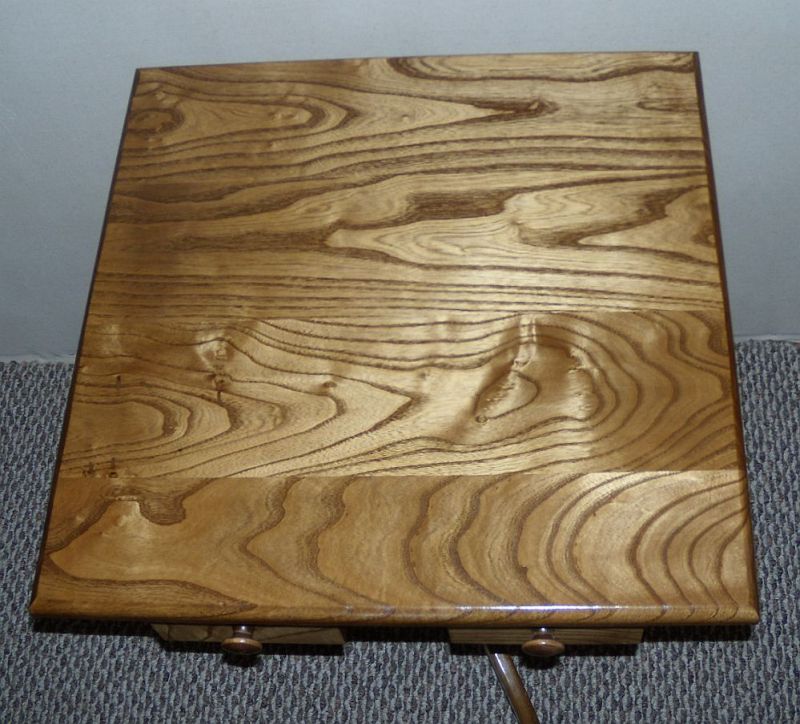 Click here for higher quality, full size image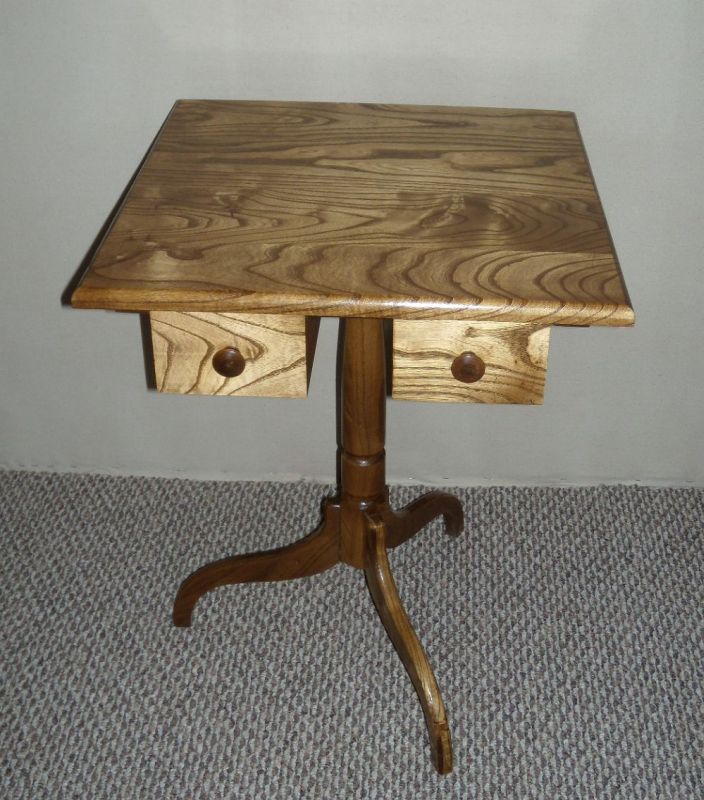 Click here for higher quality, full size image
---

From contributor F:
What's a good finish for outdoor? Spar varnish?

---

From contributor D:
I have cut up several hundred board feet of city catalpa over the past couple years. I love slabbing it, it's easy on the chains and it smells nice. It is a softer wood, similar hardness to chestnut. I find the grain is kind of ash-like, although the wood is darker and does not have any other characteristics of ash.

Click here for higher quality, full size image
---

Would you like to add information to this article?
Interested in writing or submitting an article?
Have a question about this article?

Have you reviewed the related Knowledge Base areas below?

---



All rights reserved. No part of this publication may be reproduced in any manner without permission of the Editor.
Review WOODWEB's Copyright Policy.

The editors, writers, and staff at WOODWEB try to promote safe practices. What is safe for one woodworker under certain conditions may not be safe for others in different circumstances. Readers should undertake the use of materials and methods discussed at WOODWEB after considerate evaluation, and at their own risk.

WOODWEB, Inc.
335 Bedell Road
Montrose, PA 18801

Contact WOODWEB Copyright © 1996-2021 - WOODWEB ® Inc.