Cherry Veneer Desktop Construction
Thoughts on substrate and assembly details for a veneered desktop. October 15, 2009
Question
I am working on a detailed cherry office and I need to make two of these cherry desktops with wood trim. What would be the best way to make these? Should I use veneer over MDF or just 3/4" cherry plywood and cut the angles? Also, if I were to make them out of one piece, would the grain look weird going the same direction?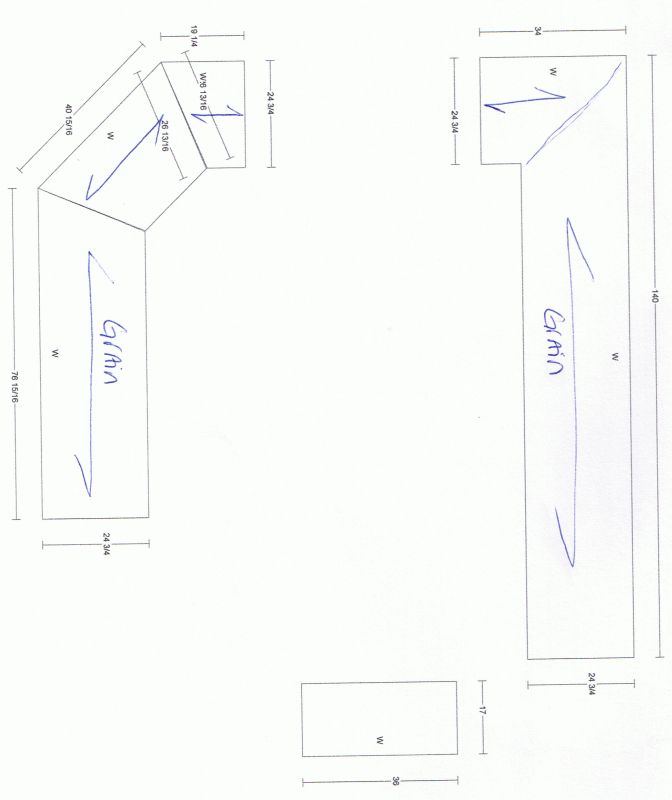 Click here for higher quality, full size image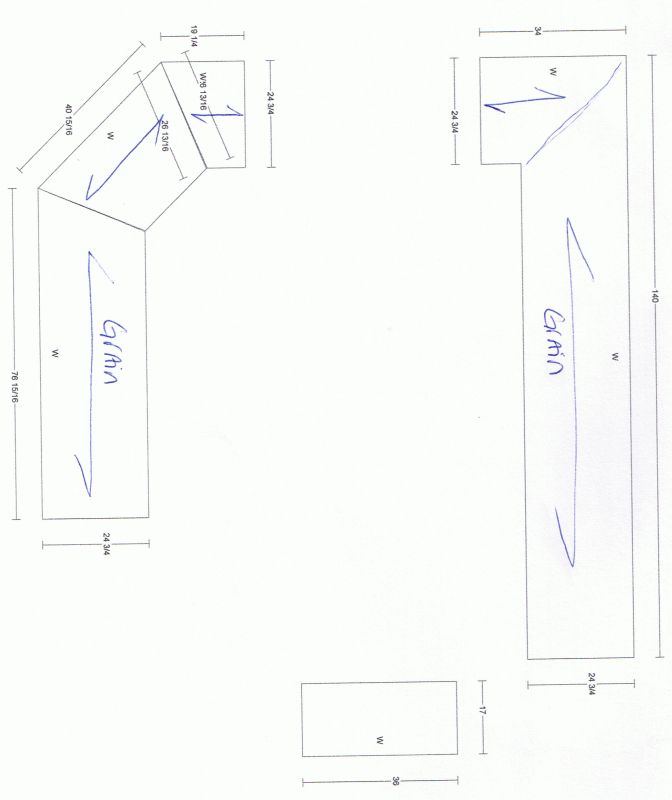 Click here for higher quality, full size image
Forum Responses
(Cabinetmaking Forum)
From contributor B:
I guess you are planning on multiple seams to get the grain the way it's drawn?

---
From contributor J:
I recently completed a home office with a similar desktop. There weren't a lot of cabinets below for support so I used a stress skin panel with a solid wood edging and veneer on top and bottom (total top thickness was 1 3/4"). Plenty strong and lightweight, as the room was on the second floor.
---
From contributor M:
It will look very weird if you make these out of single sheets with a single grain direction. I usually do this type of top using cherry veneer over a 3/4" substrate. I attach the solid wood front edging to the substrate before I glue down the veneer, and overlap onto the solid wood edging with the veneer so the glue joint to the substrate is hidden. I then let the shape I route onto the front edge trim the veneer as well. If you do it right, you cannot tell it's a veneered top.
---
From contributor P:
If you use plywood, get MDF core. Wood cores show too many ripples for my liking. Don't dismiss the thought of making a solid top. Veneer + substrate + labor gets expensive.
---
From contributor T:
I've built a couple much like what you show. We used 3/4" MDF core cherry veneer over 3/4" particleboard substrate. They turned out very nice looking and very sturdy.