Clear Finish Over Milk Paint
Many clear coatings will work, and protect against staining. July 7, 2005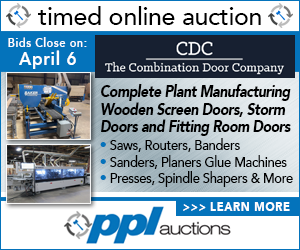 Question
Does anyone know if it's ok to put clear coats of lacquer over Milk Paint? I am using M.L. Cambell Magnalac. If anyone has experience doing this I would love some feed back.
Forum Responses
(Finishing Forum)
From contributor T:
I used quite a bit of Milk Paint and lacquer is no problem. I usually sand first 240- 320 grain, then put some lacquer on it. I've also top-coated with conversion varnish, oil polyurethane, and water poly.

---
From contributor J:
Be sure to consider that many clears, including certain sheens of Magnalac, have a hue, usually amber, that can impact the final result significantly when coating over opaque colors. This effect may be desirable over stain, but can ruin a nice white basecoat, or any other color for that matter.
---
From contributor Q:
Having done antique reproduction furniture for years now, I have used lots of Milk Paint. I used it because of its period authenticity and the look it has. I have never put anything over the top of it other than a wax. So I am wondering why you want to clear it.
---
From contributor T:
True, Milk Paint in itself is very durable, but it's also porous and will stain easily. Waxing helps to seal it up, which is fine for furniture. For an area that is prone to water splash or moisture such as bathroom vanity or kit cabs, wax does not hold up too well. It tends to water spot or stain, and that is where a good clear coat such as lacquer or conversion varnish will increase durability against stain or spotting.
---
To contributor T: If the applications you mentioned are being used, and that type of protection is necessary, I am wondering why use milk paint in the first place? Milk paint has wonderful qualities to it and develops a very distinct patina to it.
---