Copper-Clad Table Top
Ideas for wrapping and fastening copper sheeting over a plywood table top. January 7, 2010
Question
I am planning on putting a plywood top on a table to make a kitchen island, and will be wrapping copper sheeting on the top. Has anyone done this before? Do I need to use a mastic or adhesive on this, or just bend the edges and corners around and solder them?
Forum Responses
(Cabinetmaking Forum)
From contributor P:
I've done this before over granite tiles, mastic and soldering the corner. It's a pain to keep clean and it turned green in the corner after a while.

---
From the original questioner:
Thanks for the response. I'm not worried about keeping it clean - it's supposed to be distressed and old-looking. What kind of mastic did you use?
---
From contributor P:
Reg tile mastic. Just keep it away from the soldering area. Some corners you have to have a base piece before the final piece.
---
From contributor D:
Last year I did a hammered copper top for myself. I used regular construction adhesive; however I have noticed a couple of places where I have had adhesion problems. The shop where I had the edges formed suggested that I solder copper tabs on the backside on a grid of, say 6 inches, then drill the plywood with holes large enough to insert the tabs, bend them over and screw them from beneath. It's a lot more work, but it's a positive way to hold down the copper, plus it could be removed later if needed.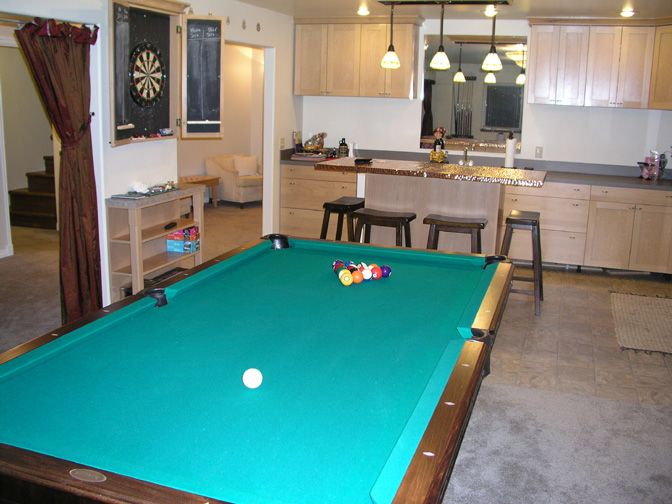 Click here for higher quality, full size image
---
From contributor R:
Gorilla Glue works well for gluing metal to wood. You would probably need some weight or vacuum bag to keep the foam from buckling the table. Just another idea. The only time I did that was to glue copper "roof" to some outdoor lanterns. No large area experiences.
---
From contributor G:
I have a strong hunch that anything under the copper will eventually telegraph through after the table top has been wiped a few hundred times. Distressed is one thing, but plywood grain or glue foam may not look right showing through. I'd start with as smooth a substrate as possible.