Crown Moulding Detail for Frameless Cabinets
Quick tips on mounting crown mouldings to the top of a frameless cabinet. February 15, 2015
Question
How would someone recommend installing crown molding on frameless cabinets so that they give a cleaner look? I have a staggered look and it looks messy.
Forum Responses
(Cabinet and Millwork Installation Forum)
From Contributor B:
We usually put a 3 or 4" carrier board that goes from the top of the doors to the top of the cabinet and attach the crown to it. If you can't do that then try attaching a board to the top of the cabinet and leave the full 3/4" reveal of the top of your cabinet.

---
From Contributor E
:
What about like this?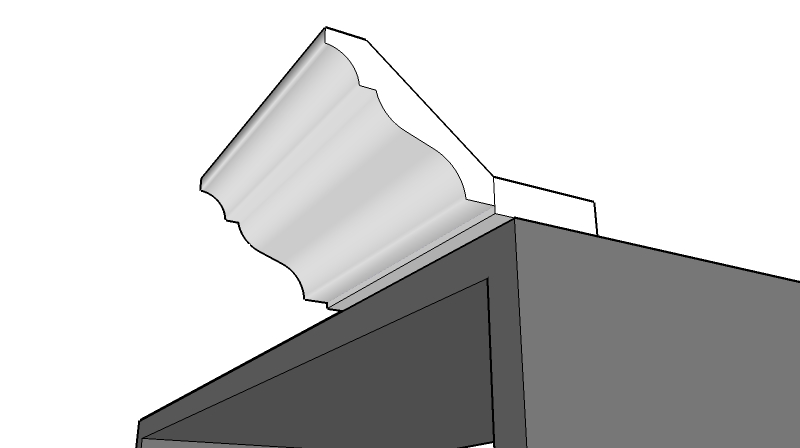 Click here for higher quality, full size image
---
From contributor D:
To contributor E: I just wanted to point out that the crown in your picture is upside down.
---
From Gary Katz, forum technical advisor:
:
Yeah, but he's got the right idea. You can pre-assemble that crown molding pretty easily, too, by attaching it to a plywood base, then just set the plywood, with the crown already installed, on top of the cabinet.
---
From Contributor E
:
Whoops! Just saw that too. I drew it too fast.
---
From contributor H:
It is as simple or complicated as you want to make it. We run the end panels tall, between 48mm and 64mm, then nail a flat board across the cabinets. I shape the bottom of the board so it isn't flush with the doors then install the crown on that. A one piece crown if you aren't going to the ceiling also works. I always seem to have to fit the ceiling.