Detailing File Drawers for Hanging Folders
Hardware choices and woodworking methods to equip file drawers to hold hanging folders. May 13, 2013
Question
How do you guys handle hardware for file drawers that file from front to back? Do you use hangers, route a slot for the bar to fit into, or something else? We have been cutting slots in the drawers on a table saw and that is time consuming. If it doesn't get done in the shop before the cabinets go out it is a pain to do that in the field. Sometimes we use Pendaflex hanging file brackets that the bar fits into, but those are very pricey. I am buying them from Baer right now. Is there somewhere else to get these?
Forum Responses
(Cabinetmaking Forum)
From contributor A:
I have used these plastic extrusions in the past for file drawers.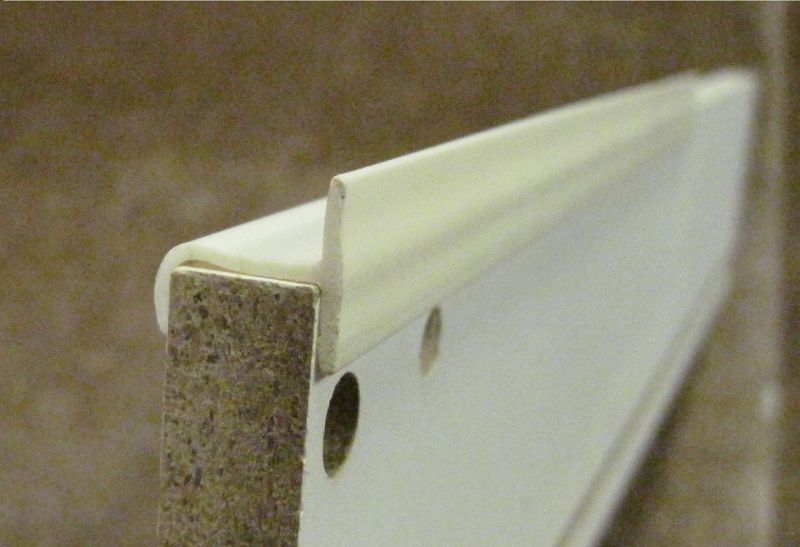 Click here for higher quality, full size image
---
From the original questioner:
We haven't. Our typical drawer body is a 3/4" product. With the plastic rails that fit on the side do you have the ability to adjust the width of the drawer? Or are you stuck with the one size due to the width of the file?
---
From contributor H:
I know what you mean about them getting out of the shop prior to slotting for the hang bar. The last few I've done I used a metal hanger clip from Hardware Resources that the bar stock fits into. You can use it for any size drawer, standard or lateral files.
---
From contributor V:
I use the file frame kit from CompX. I get it from Hafele for less than $10.00 and it installs in less than ten minutes with tin snips and a drill. It's a very nice system.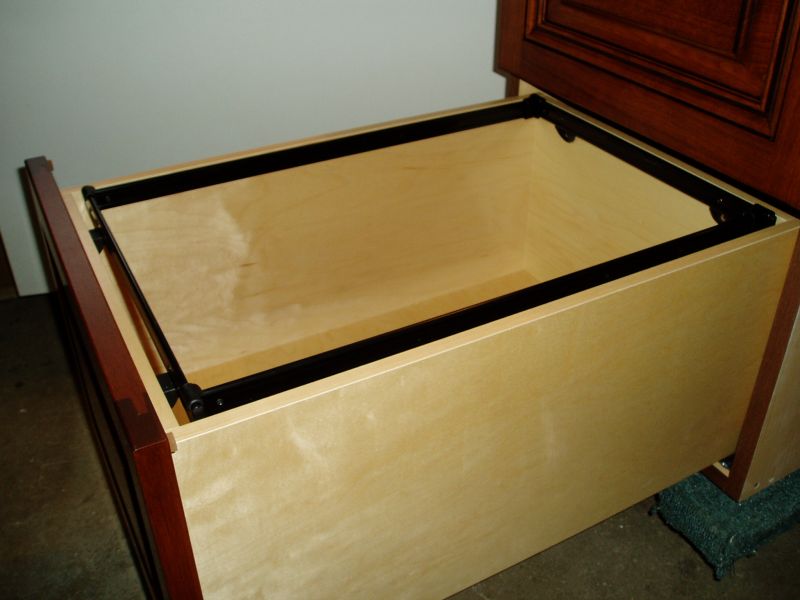 Click here for higher quality, full size image
---
From contributor K:
I use these clips. You just need a pendaflex folder to set the width, either legal or letter.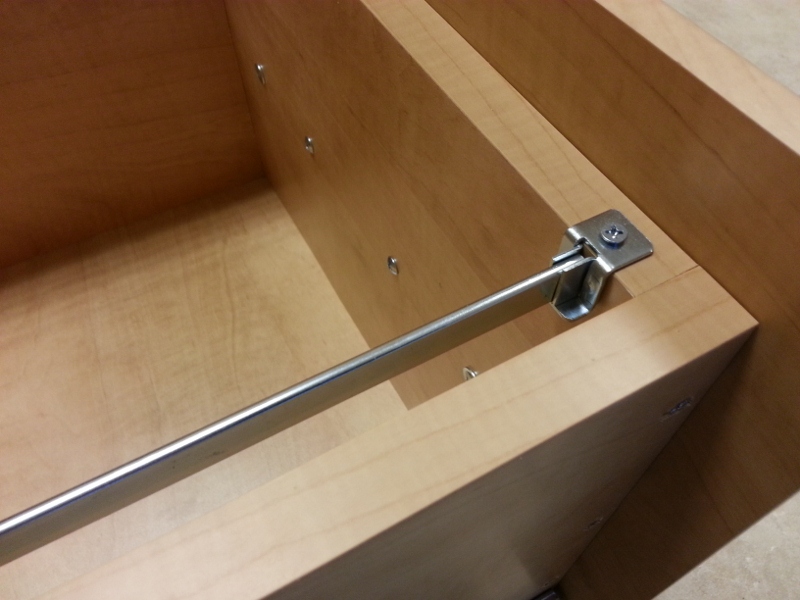 Click here for higher quality, full size image
---
From contributor V:
I used to use Contributor D's hardware and was happy with it for years, but switched to the CompX because the price was similar. I needed a special shop made jig to speed up installation and even then it was fairly slow. I had to order two separate items - the clips and aluminum rail material and in my opinion it doesn't look as good.
Also, the CompX system which comes in two sizes (letter and legal front-to-back), works with both letter and legal files. There is a cross member that snaps onto the side rails in a pre-located position (there are two of them) so it can accept letter and/or legal files running side-to-side. All of this hardware is very inexpensive, so my suggestion would be to get samples and see which system works best for you.

---
From contributor A:
If you are using hardwood you can also just cut a rabbet on the outside of the box leaving a built-in file hanger. It slides great consistently and there's no hardware to fall apart, give, or bend under weight. It saves you money and you get to charge for a custom product.


Click here for higher quality, full size image