Distinguishing Red Oak from White Oak Using Chemistry
Sodium nitrite discolors white oak, but not red oak. Check out the picture. January 14, 2009
Question
Can anyone recommend a certified grader in the Charleston, WV area who can positively ID both red oak and chestnut round cabin logs?
Forum Responses
(Sawing and Drying Forum)
From contributor S:
You don't need a certified grader for that, just someone that can ID the wood. Hunt around for businesses that deal in reclaimed wood. The owner of someone on the staff will be able to tell you what they are.

---
The Staff at WOODWEB
You may want to check out WOODWEB's Sawing and Drying Directory. This is a database of lumber sawyers, dryers and graders, and you can search for lumber graders by location, name or specialty. The link below will take you directly to the Grader's section of the Sawing and Drying Directory.
Hope this helps,
The Staff at WOODWEB
---
From Gene Wengert, forum technical advisor:
You can positively identify red oak and white oak logs (chestnut oak is a white oak) using a 5% sodium nitritie solution in tap water. It is 100%.
---
From contributor D:
I know this is an old thread but I found it a few weeks back when trying to figure out a way to tell for sure whether I had white or red oak. I was able to get some sodium nitrite from EBay and made up the solution. The image below shows the results when I sprayed two freshly cut pieces of white and red oak- the white turned very dark as it dried while the red didn't change color.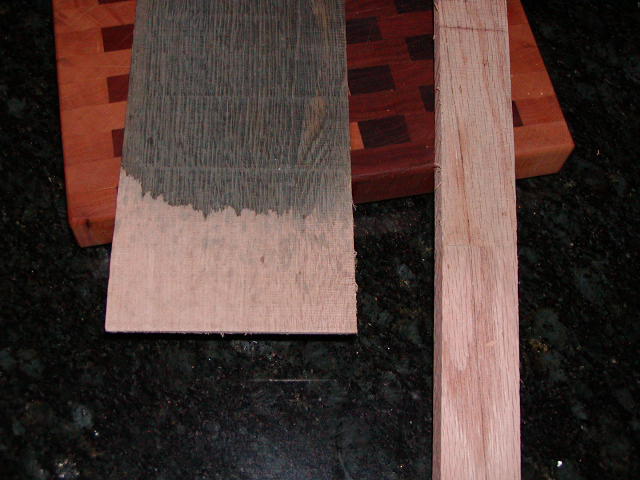 Click here for full size image