Drawer runner holes in 32mm system
Placement, mounting and more. (From WOODWEB's Cabinetmaking Forum) February 12, 2003
Consignment Auction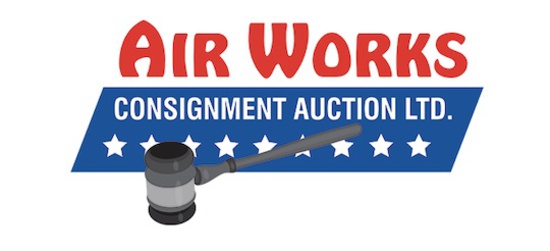 Woodworking Machinery - Closing June 14th!
Wide Belt Sander, Saws, Dust Collection, and much more!

I am stumped by the holes in drawer runners for the 32mm system. The rear holes seem to be too far forward to be useful. Are the rear system holes supposed to be further in than 37mm?

(From WOODWEB's Cabinetmaking Forum)
From contributor O:
The holes for drawer runners are always an increment of 32mm starting at 37mm from the front panel.

---
From contributor T:
Am I right thinking I cannot use the back system holes, which I put 37mm in from the back? I would like to get away from having to drill extra holes for the runners, but it seems that everything should be indexed from the front edge.
---
From contributor O:
You are right. By boring at 37mm from the back and 37mm from the front the holes are not an increment of 32mm. If you have a double line boring machine you have a problem. If you have a horizontal and vertical construction borer you are much better off. You could bore the front holes at 37mm, reset the machine and bore the back holes.
---
From contributor D:
The Euro slides are punched so that the first screw goes into one of the front holes that will provide the proper setback of the front of the slide to the front of the cabinet. From that hole, there are a series of holes punched into the slide at 32mm increments, going to the back of the slide. The slide manufacturers will have a chart (in their catalogs) that will give you the distances from the center of that first hole so that you will know where to drill your back hole in order to anchor the back of the slide to the cabinet. It's a simple matter of drilling the back holes in the proper location relative to the front of the cabinet, or centerline of the front holes.
---
Who do you order accessories from - drawer runners, lazy susans, adjustable legs, hardware, lighting and such?
---
From contributor B:
Louis & Company carries everything from hardware to supplies to machines. Branches in Dallas, Brea Ca, Phoenix, Houston, etc. Also try Hafele.
I've set my Delta 13 hole machine like this: (this is FF cabinet with 2" top rail, metabox drawer runners) drill from top of panel down 2 7/8" from top, 7/8" from front - this provides for the top drawer. Then I place a 1" spacer against fence and rotate panel for shelf holes, drilling from bottom. The spacer has a non-slip rubber sole and center mark. It's the same length as upper sides so I can easily drill from the center for sides and partitions.
On drawer banks, though, I'm still using an MDF template laid on the panel, and use a center punch to locate slide holes. I tried pre-drilling for euro screws, but it was slower than the punch and #6 screws. A friend is trying to help me figure out how to drill the front and back holes for slides for banks using another spacer or two for alignment. Problem is, I build mostly face frames, and the 13mm increments aren't working for my drawer spacing (so far).

---
C. H. Briggs and Hafele are two of the largest and in my opinion, best nationwide suppliers. Both work well with small shops and both have websites so you can check them out and get contact numbers for your area reps.
---
From contributor T:
Contributor B, thanks - that was exactly what I needed to get the brain kick-started. I think if I make a t-square jig to hold my old steel 32mm drilling jig, which I used before going high tech and getting the delta 13 hole, I can drill the holes for any length euro slide by aligning one hole with the front system holes and drilling holes to the back of the cabinet. Or, what the heck! I can use the delta to drill holes in a board to use for the long leg of a t-square jig.
Okay, next question... There must be a way to set up the drawers so the drawer runners can be mounted either to the bottom edge of the drawer side, or be centered on the drawer side, and have the drawers work in different height cabinets. How are you guys doing this? The hit or miss method we use is way too time consuming. I'm guessing that the drawers have to be some multiple of 32mm in height? Would we be better off throwing out our inch measuring tapes and going mm?
These are the kind of tips I think are useful for a lot of people like myself, who learned our version of the 32mm system by reading the Blum pamphlet years ago, and have made most other things up.

---
From contributor K:
About 15 years ago I settled on Blum 230 and 430 slides for cabinets--mostly kitchens and baths. Some reasons: I liked the consistent quality and the robust axle on the roller--very strong and they are both bottom mounted and provide a positive reference. They are interchangeable in the 32mm line bore by moving the case member of the 430 (full-extension) up one hole. Since the slide covers the raw drawer bottom edge I don't need to groove the drawer sides or lose another 3/8" of headroom. (Nylon-coated staples hold the bottoms on.)
I figure everything in the vertical axis in millimeters so the front end math for drawers is easy and predictable. The sizes of drawer boxes are offered in increments of 32mm. I tell the customers 1 1/4".
A homemade "drawer planner" sheet lets me lay out any number of drawer bank combinations easily. The drawer heads' "split line" always occurs on the 16mm or halfway point between the bored holes. The bottom edge of the drawer front is about lmm below the underside of the drawer slide. All referencing is done from the bottom of the cabinet--the outside surface of the bottom.
An advantage to this is that very little vertical space is wasted between drawers. Some setups I've seen spend a lot of space between drawers for slides and clearance.
You will have to tinker around of course to come up with a system that is consistent. Mainly you have to have positive references. If I need to use, say, some Accuride slides, then I use the centerlines shown on their spec sheets and work them into the same setup.

---
From contributor T:
I will try that. We use mostly Accuride 3832's but what you say makes sense. I'll try some scale drawings to help me understand.
The whole drawer process seems to be a bottleneck to us, from deciding how big to make the drawers to mounting the fronts and drilling for pulls. We are guilty of leaving lots of space between drawers because I'm never exactly sure where everything will end up until it's assembled.

---
We recently made the switch from inches to mm. I had actually been fighting it for years, being from the old school. I have been shocked to find how much difference the change has made in my shop. I asked a couple of questions on this forum which turned into free-for-alls, and gleaned much info from them. Also, someone sent me a copy of Blum Pearls, which I think is made of gold. Not only has it given me some numbers which actually work, but it stirred me to thinking and adding to it. Now we put all hardware (hinge plates, drawer runners, tip out trays, etc) on pre-assembly. This alone has saved us much time. I now have the confidence to order doors and drawer fronts before starting to cut parts--and they fit. Drawers and rollouts are no longer tight or sloppy. And we do it much faster. I am proof that you can teach an old dog a new trick if he wants to learn one. When I talk to the customer, I talk in inches; when I go to the shop, I use metric.
---
From contributor K:
Accuride 3832's are easy since both the drawer and the cabinet members share the same centerline.
---
Unless you're using a machining center, the drawer front heights (less reveal) must be in increments of 32mm, either splitting on system hole centers or halfway between, again taking reveals into account. The drawer box doesn't need to be in increments. All your slides should be indexed to drawer boxes the same and configured to system holes so that drawer boxes are indexed to drawer fronts the same. While usually possible, indexing bottom drawers the same as all others compromises drawer box heights so most index bottom drawers up an additional 32mm step to clear the deck. Get a story rod and lay out different door/drawer configurations with different slides. The base end heights make big differences. I've settled on 768mm (plus kick) for base and 640 for desks. 640 seems to be the best for desks (and vanities) so to allow both 2 and 3 drawer file cabinets. Adjust total heights with kick changes. Uppers are, of course, whatever you want in increments. A while back I looked at Blum and Grass systems but they use goofy jam heights and are brand specific. The Blum system only works for Blum and Grass only for Grass. I prefer a system that is more universal. Some of Blum's dimensioning is really weird too - not metric or Imperial.
---
If you are drilling a line longer than the number of holes in the drilling head, be sure to always advance the drill two spaces or a multiple of two spaces. This keeps rotation correctness occurring. By that, I mean that most 32mm drills are alternating right/left rotation drills. If you advance an odd number of positions, and over-drill in any previously drilled holes, you will get an egging (or oval) effect because of the directions the cutters cut. A left-hand rotation drill in a right-hand rotation hole (and vice-versa) starts a new cut and distorts the hole shape. At the worst, shelf pins are loose and may fall out, and in the main the holes look anything but neat and precise. This is an event that plagues many companies and the simplicity of the solution "just e-e-ludes them."
Jon Elvrum, forum technical advisor

---
From contributor T:
Years ago I read in a book on cabinetmaking that you should always try to put on all the hardware before assembling the cabinets. Somehow, over the years, that rule went by the wayside in our shop. I guess it's time to bring it back! Especially if I can figure out this drawer business.
---
From contributor D:
That's one of the beautiful possibilities with frameless; besides losing the labor and cost of producing frames, I'm able to save more time and produce more accurate results (with fewer parts) when I can install the slides and hinge plates while the panel is unassembled and laying flat on a table in front of me. I love system holes, even though I have to make mine with a Festool Guide Rail and plunge router and can bore as many or few as I want. I bore 'em all anyway in order to be consistent and provide all the options a customer might want (to change, before the job is done or in the future)! No complaints from customers on this side of the river.
---
The comments below were added after this Forum discussion was archived as a Knowledge Base article (add your comment).
Comment from contributor M:
If you have a Blum Minipress, consider the purchase of their 8 head attachment. When attached it is perpendicular to the panels. The 8th spindle picks up the last hole in the middle of the Blum 562/568 tandem slides. If you use the Sticks and the Pearls system, you get the point-to-point look with minimal setup time. However, be aware that the head is expensive.