Drying Walnut Stumps
Slow air-drying of Walnut stumps and roots can yield some remarkable pieces. April 18, 2015
Question (WOODWEB Member) :
After having felled three walnut trees for lumber, two of the stumps look great for a pedestal for a dinner room table or living room coffee table. However, I have never kiln dried a stump before and was hoping someone could give me some advice/info on this subject.
Forum Responses
(Sawing and Drying Forum)
From contributor E:
Walnut is a wood that dries nicely. A stump will crack. Use a pressure washer to clean the dirt and rocks off, keep the sun off it and good luck.

---
From contributor Y:
I wouldn't try to kiln dry a stump (even walnut). First, the wood is way too thick for the moisture to leave without causing even worse cracking. Second, it shouldn't be necessary. Let it air dry for four or five years, and fill the cracks with epoxy (epoxy mixed with turquoise or bronze powder create a striking effect in the cracks). The main thing is to just get the wood somewhat stable before filling the cracks. Design whatever you build in such a way that it will keep its integrity, even if the walnut does shrink a bit more. It should offer you some amazing opportunities. Good luck, and post some photos, if you get a chance. Here is one of me milling a walnut root for table tops. The grain inside was amazing!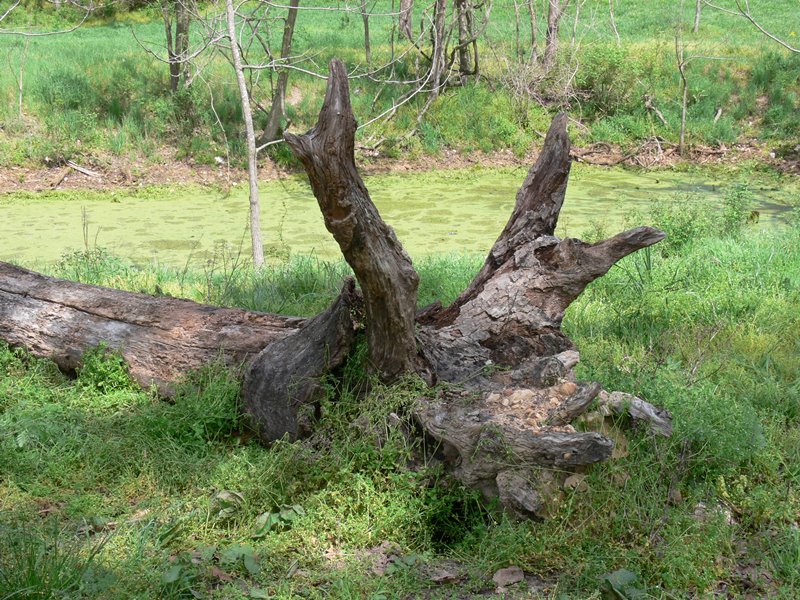 Click here for higher quality, full size image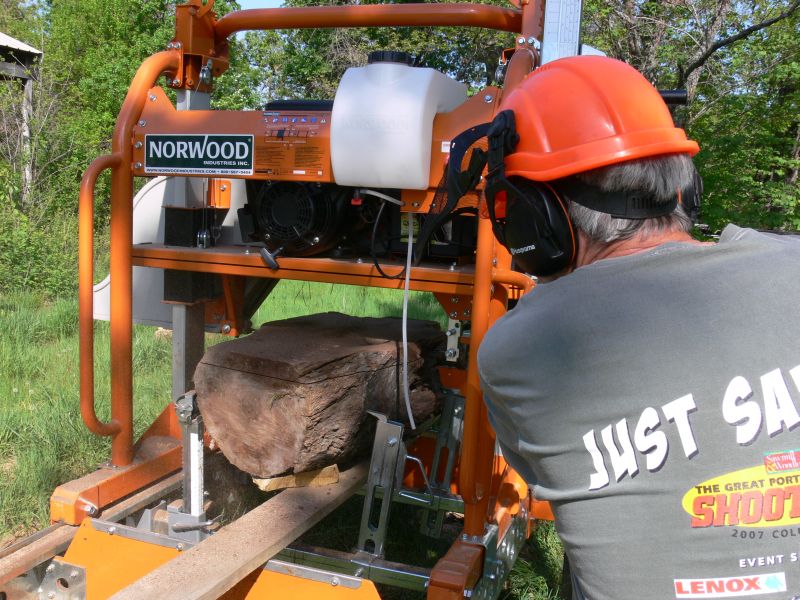 Click here for higher quality, full size image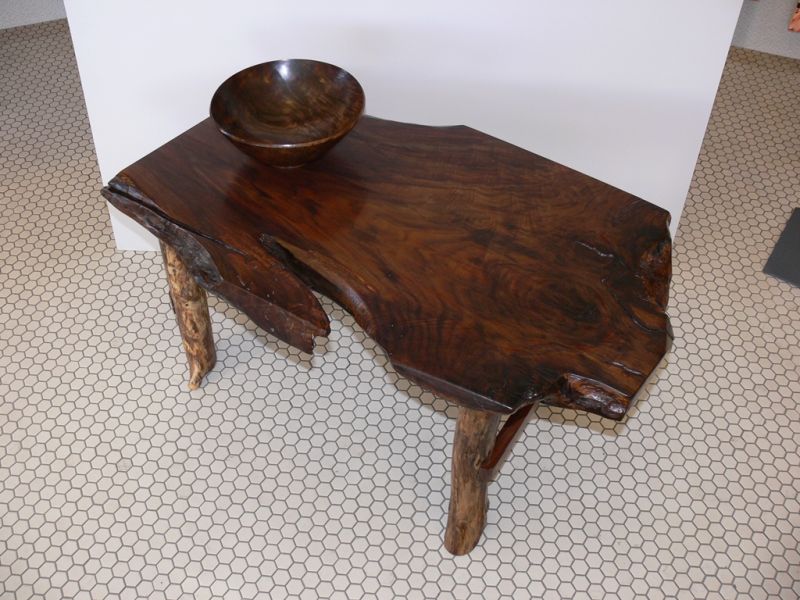 Click here for higher quality, full size image
---
From contributor M:
Wow that is some amazing wood. My 90 acres has four walnuts on it. I just moved to a house on the city limits and my "rear lot" now has 12 black walnuts! Since I moved my sawmill home for the winter I am seriously looking at taking one or two down to finally saw something besides spruce!
---
From Contributor U
:
I love to use Walnut stumps and feature the stump in the piece as the base. I dry them outside for a few years or more and then when they are cleaned (I use a power washer also) I cut them up. The stumps I have harvested have unfortunately been in gravel soil so there are often rocks all over (kind of tough on saw blades). You can get really creative - look for parts or sections that you can turn into something.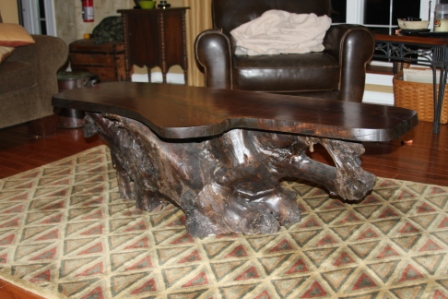 Click here for higher quality, full size image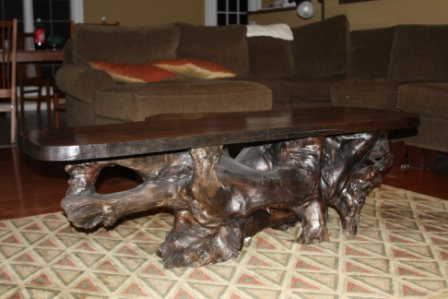 Click here for higher quality, full size image