Dye concentrate
Dye stain basics. October 16, 2003
Question
I am interested in incorporating dye stains into my finish work, and want to learn more about how exactly to use them. Does anyone have pictures of dyes being used to tone clear lacquers? I would like to see some of the possibilities available by doing this.
Forum Responses
(Finishing Forum)
From contributor A:
What are you looking for? Would you like to see a photo of the steps on how the dyes work as a shading stain?

---
From the original questioner:
I would like to see how the dyes are used for shading as well as toning clear coats. I have never seen this done before and am curious as to the results that can be achieved when adding dyes to a clear lacquer.
---
From contributor A:
One shows how the shading stain is applied. It is done with uniform passes from the spray gun. Because there is very little dye in the shading stain, it takes several passes to achieve the color you want (while you still maintain the transparency) once you get the targeted color, then you can apply your clear coats.
The next three photos show different colors with shading stain finishes.
Toners and shading stains are used for different techniques. Toners and shading stains can be made from either dyes or pigmented colorants.
Toners are used at the beginning of the finishing process to adjust, blend, or add color to the woods. Shading stains can be used anywhere in the finishing process. A shading stain finish as you see in the photos is another technique that has its place in finishing.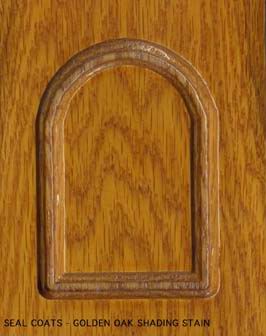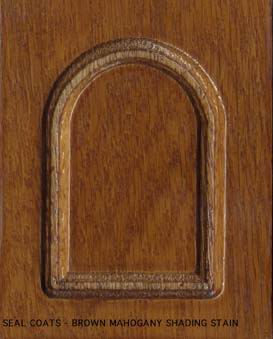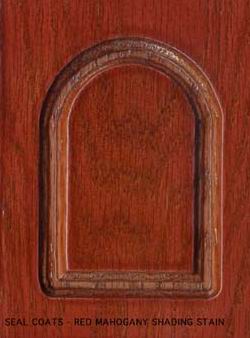 ---
Comment from contributor B:
Can you explain the photos, please? The picture says seal coat then shows the dye. Is the wood sealed then dyed over?
---
Comment from contributor A:
I prefer applying a couple of seal coats before I start the shading stain process. I find I don't get blotching doing it this way.
Some finishers will stop once they achieve a uniform color with the shading stain. I prefer to apply a few more clear coats over the shading stain.
As I always say, you need to make up some samples to get the feel of the technique. It will take some practice.