Hinges
09/30/2014
From original questioner:
---
Is there a special hinge made to be obscure when used on wood frame/glass paneled doors. My first inclination was to install a cloaking device but those efforts have failed! My second thought was to use a Blum compact or Grass tec hinge. Is this the usual thing to do? Has anyone successfully painted the hinges to further camouflage them? Can you order them already painted? Thanks.

From contributor De
---
Kip,
Painting European hinges is not recommended as the paint degrades the factory applied lubricant and will thus lower the performance of the hinge over the long term.
Salice offers a darker color hinge which is actually titanium plated rather than the traditional bright nickel plating.
The titanium finish blends perfectly with cabinet interiors and is much less obtrusive with glass doors. Appearance wise, titanium has been compared to "oil rubbed bronze" without the streaking.
There is a wide application selection available in both self close and soft close and for thick doors. Titanium is available for both frameless style hinges as well as the compact style face frame hinges.
Please email me if you would like samples to review. (The photos do not really due justice).
Also, your local Salice distributor should have stock.
Here is a snapshot of availability.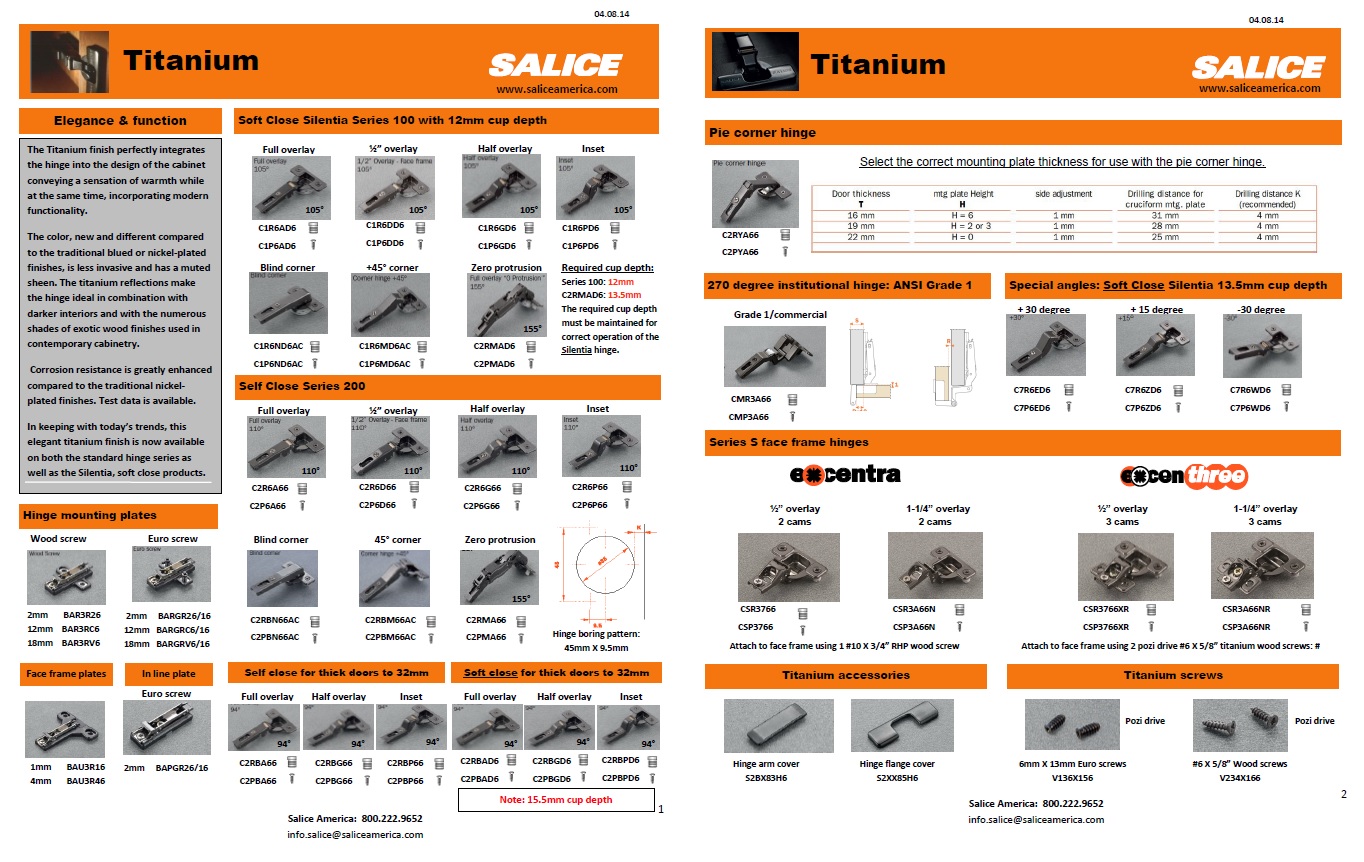 From contributor Ki
---
Dennis, thanks for the response. I left out an important detail, the hinge needs to be white. Lewis called me today and mentioned a short-arm hinge that he called a "curio hinge". I was unable to navigate the website to look at it. Do you have a picture of this hinge that you could post?

From contributor De
---
Kip,
I had to check with Lewis on the term "curio" hinge. It seems this is a regional nickname for our short-arm, Series 300 hinge.
It is only available in nickel finish. Since it is indeed smaller in profile it is a little less noticeable.
Many years ago (25), Mepla tried a white, epoxy coated hinge. It looked nice but it never really took off. That was the first and last time I've seen a Euro hinge in white.
Here is a drawing of the "curio" hinge.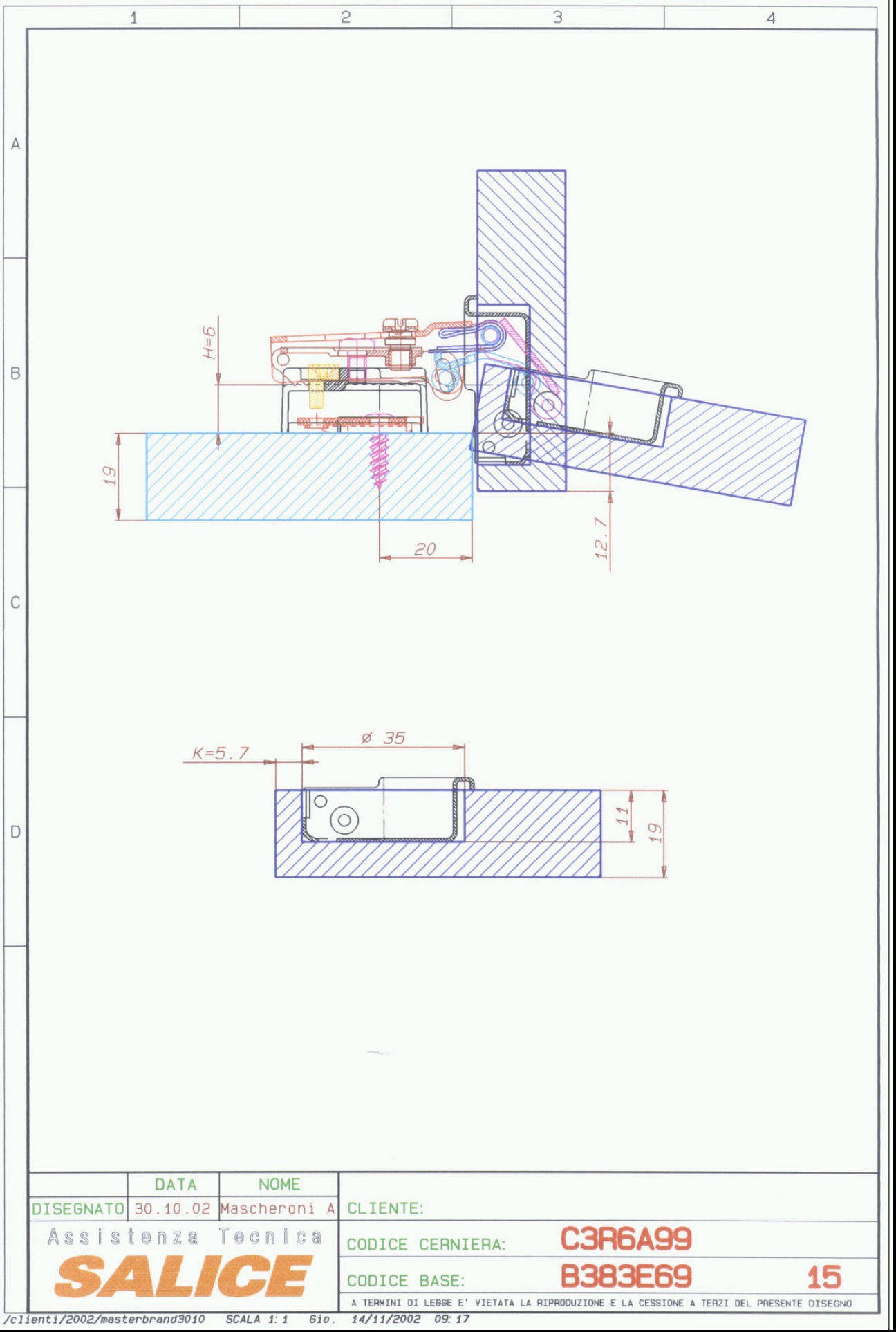 From contributor De
---
Salice has a new product on the market named Lapis.
This is a concealed hinge system featuring decorative covers in a variety of colors including white. It is really only suitable for frameless cabinets.
It is becoming very popular with the design community.
Would this be of interest?