How To Make This Product
08/22/2014
From original questioner:
---
I'm being asked to make a kitchen with a door that Woodmode makes-its a rustic rough sawn slab door. http://www.wood-mode.com/cabinetry-options/door-styles/overlay-doors/slab/vanguard
-plus-3
I assume it is made by using a thick veneer on mdf. Anyone have any other ideas or sources for thick veneer layups?

From contributor Jo
---
Hi Rich --
More likely they are layed up with textured veneer (hot new thing out of Europe). We can get this material and lay it up, but you might want to see if Wood-Mode would sell you just doors.
By the way, we do also lay up thick veneer, but I don't think that is what these are.
John Costin
Veneer Services Unlimited
vsu@gwi.net
207-985-7221
Custom Veneered Components for the Woodworking Industry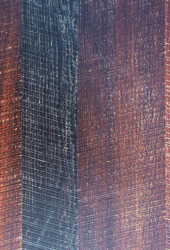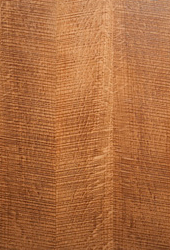 From contributor Ri
---
John
Maybe you can give me a price for laying it up. In the past Ive gotten an occasional door from the higher priced cabinet companies and I'm always amazed at the price they charge and disappointed my gonads aren't big enough to ask the same price for a product I think is generally comparble. If you want to email me off line its handmadefurnco@aol.com. Please put in the tag line textured veneer. Figure on about 20 sheets of 4 x 8. Thanks

From contributor La
---
I briefly looked at this stuff @ the IWF show. I looked like the texture was pressed in.

From contributor Ma
---
Gosh, what a terrible looking door, especially on an entire job.
To each his own I guess. I could see it being pretty nice panel in a shaker door with smooth rails and stiles but yeek.

From contributor Gl
---
Heitink makes a textured veneer just like that.

From contributor ST
---
"The veneer source "
Contact SHAYNE BROWN
CELL 720-291-8884
www.TheVennerSourse.com
shayne@theveneersource.com
Thy HAVE THIS PRODUCT !!!!!