How to Saw Curved Panels
Advice on cutting up bowed panel stock for making curved cabinet doors. February 13, 2009
Question
I have a question concerning final sizing, trimming the formed panels. I've attached a few images here as well. I have to size and trim the doors out of my glue up to size and square.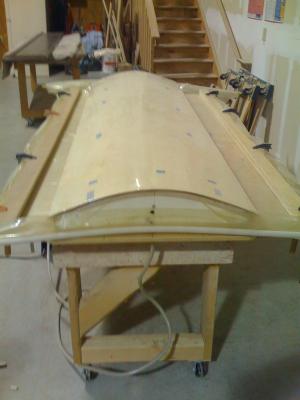 Click here for full size image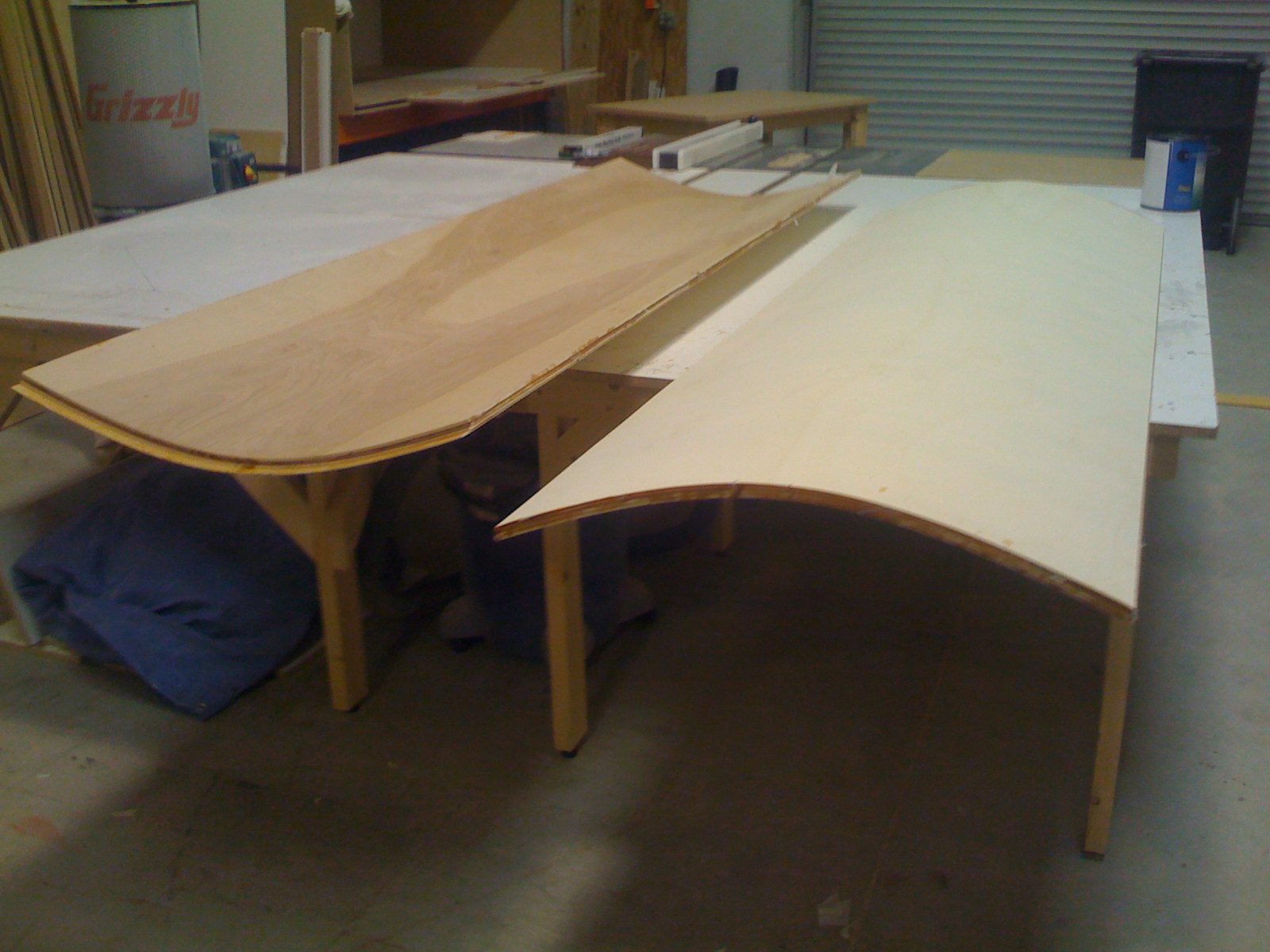 Click here for full size image
Also, please keep in mind that out of these forms I need to get a 27x90 linen cabinet front with 6 doors being split down the middle. And I need to get two stacks of drawer fronts to fit two 27x30 cabinet fronts out of the second. Hope that helps.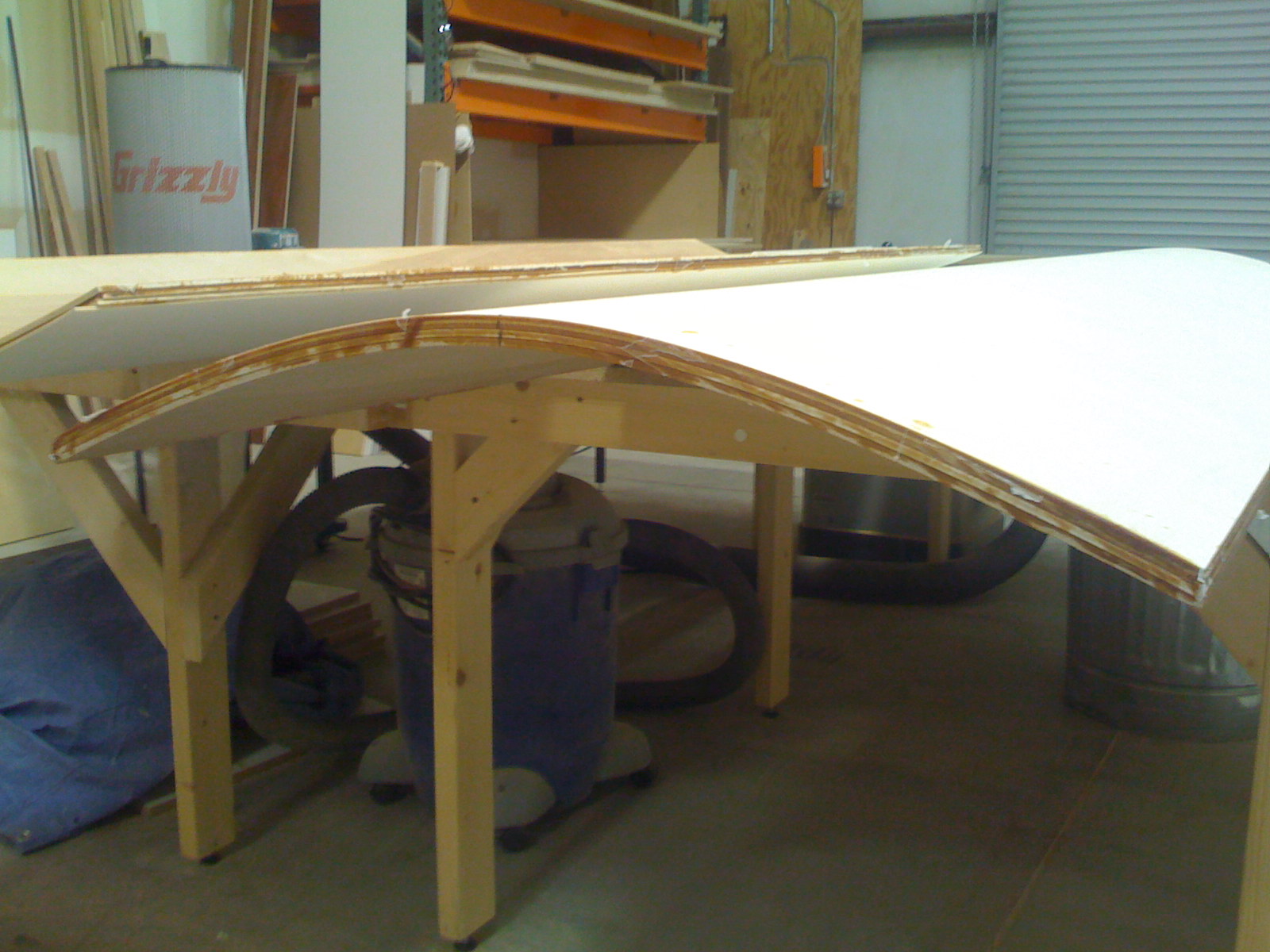 Click here for full size image
Forum Responses
(Cabinetmaking Forum)
From contributor A:
I would cut another piece of luan and clamp it to the convex side. Use a flush trim bit following the luan to square up the edges. Move onto the tablesaw. Try to crosscut before ripping. If you don't feel comfortable with the tablesaw, rough cut them with a circlesaw. Then use the original process with the router to clean up each piece.

---
From contributor R:
Another thought for cutting them might be to make a sled to support the middle and "fence" side and rip them on the band saw after squaring the edges as contributor A said with a router and some sort of fence. I think the bandsaw would be a bit safer than the table saw as far as the rip goes even with a sled you can work slower and less chance of a kick back or ruining your work if the blade decides to bite.
---
From contributor J:
This is easily accomplished on a sliding table saw by using hold down clamps to position the blanks with the convex side down. I'd use wedges (or another set of hands) to support the offcut to keep it from rolling back into the blade.