Inserts for Custom Wood Range Hoods
Advice on choosing the necessary manufactured liner for a wooden range vent hood. January 19, 2012
Question
This would be our first time creating one of these custom hoods (see photo below). My question is: What type of exhaust would the client purchase for us to build our enclosure around it? Or is the enclosure (that we build) itself the hood and they only purchase a fan/motor? Are these elaborate hood enclosures purchased (and finished accordingly) or do most of you build them yourselves?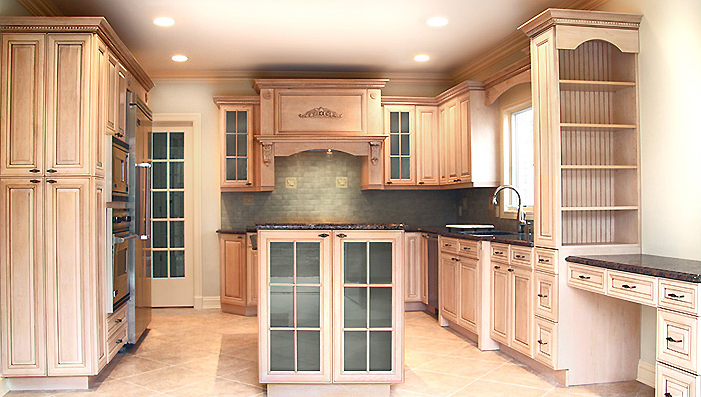 Click here for higher quality, full size image
Forum Responses
(Cabinetmaking Forum)
From contributor G:
You need to use an insert which will have a few different sized you can choose from. Most of them are kits you can add or subtract from.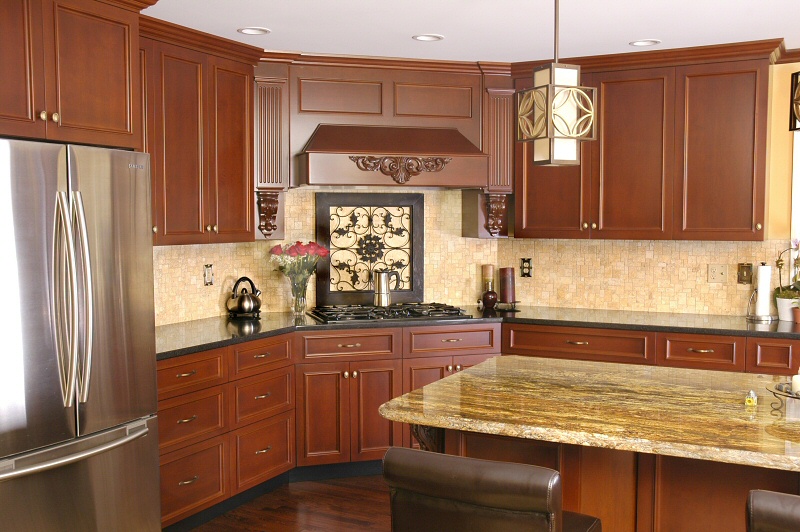 Click here for higher quality, full size image
"Photo by Leo G ".
---
From contributor D:
We build them in our shop and the client picks the insert. It depends on their budget but your appliance salesman will have a great selection, middle of the line , maybe vent-a-hood or best, then all your top brands will have them. If you have never made one get the insert sent to your shop so you only build it once. There are also codes that have to do with clearances.
---
From contributor G:
To add to what Contributor D said the clearances are often dependent on the stove. Some gas stoves with high output burners require 36" clearance to any combustible surface above. With an 8' ceiling height this leaves only 2' height for the hood. You need the range model number so you can check the requirements.
---
From the original questioner:
So this "insert" is the actual hood deal that we will enclose with the woodwork? Also the "insert" would be a part of the appliance package to be purchased (or identified) by the client correct?
---
From contributor D:
Yes, the insert is supplied or identified by your client. You should find a good local appliance dealer to help you. We have two places where we are that I send people to. We are doing a knotty cherry kitchen now and after many custom hoods I still have the hood sent to my shop as with farm sinks. But a good appliance salesman is great to know.