Inside Corner Drawer Construction
Here are a few photos of inside corner drawers, with some advice on how to build them. January 9, 2015
Question (WOODWEB Member) :
I need to do my first stack of corner drawers and am wondering if there are any tips to make it easier?
Forum Responses
(Cabinetmaking Forum)
From contributor X:
Get used to it, once you start and your clients see them they will be making them all the time. I haven't done a lazy Susan in quite a while, it's all corner drawers for me. I can tell you to plan on making 36" base cabinet for them, any smaller and you will have trouble putting on hardware on paneled fronts, and don't go wider either as it causes issues with the undermount slides. I use a template for the drawer box so they have become pretty easy, but prepare to struggle through the first few.

---
From contributor G:
How about a picture of the finished product? Some are doing 90 degree drawers as per Blum corner drawers and some are just mounting a drawer bank at 45 degrees in the corner. Which version are we talking about here?
---
From contributor X:
To contributor G: I do the 90 degree drawers. I don't have any pictures of the cabinet to share, but it is made just the same as you would make a standard L.S. cabinet, except for some vertical supports for the drawer slides. Luckily I had a few spare drawers lying around to take a few pictures of. I always make enough for a few jobs at a time as it saves a lot of time in the long run.
---
From contributor G:
Here are some drawer photos.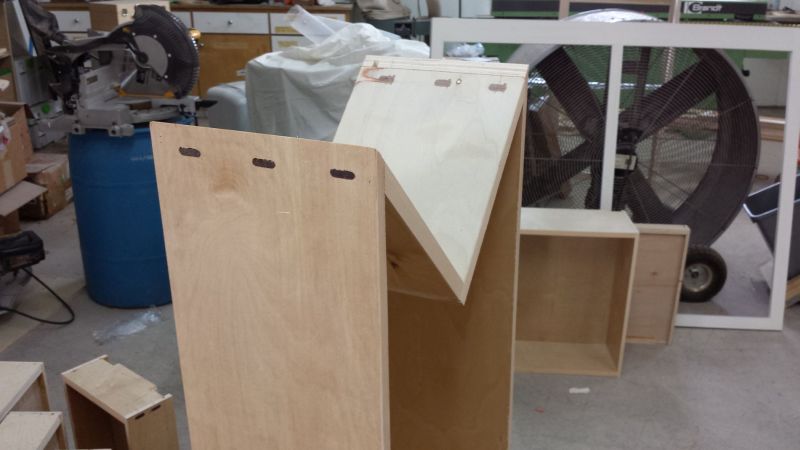 Click here for higher quality, full size image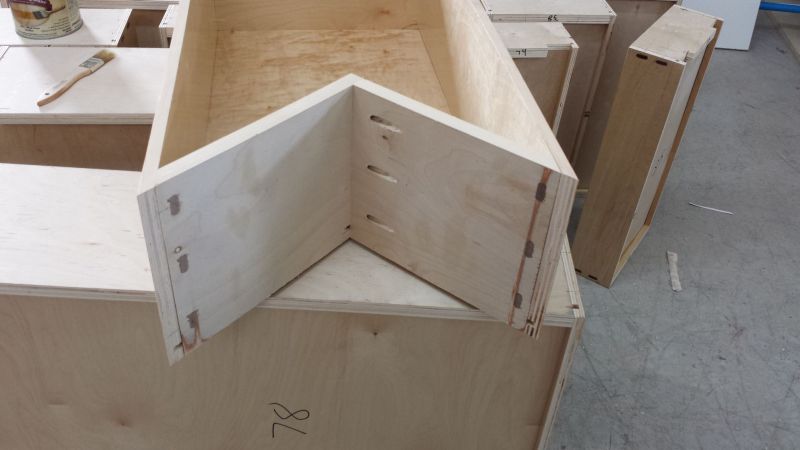 Click here for higher quality, full size image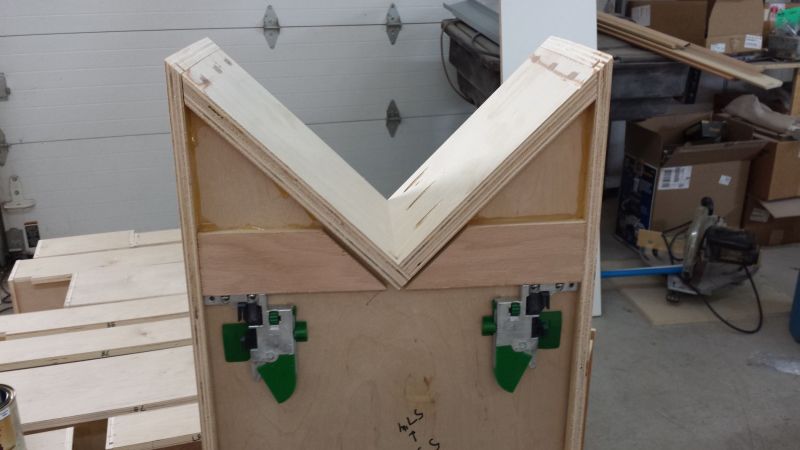 Click here for higher quality, full size image