Miterfolding Plastic Laminate
05/19/2014
From original questioner:
---
I'm having a hard time getting good results miter folding panels. These are 3/4" MDF with Plastic laminate cold pressed on with a PVA glue. I'm using a 1 flute insert cutter head, (tried both 90 and 91 deg).
I've been pre-taping the back with Packing tape, then trying to cut through to the tape.
It folds fine, but doesn't leave the best edge. Am I wishful thinking? Do I need to cut through, then tape back together? I've tried cutting in one pass or several, and either way the cut seems clean. Please see photo. I'm open to any advice.
Thanks!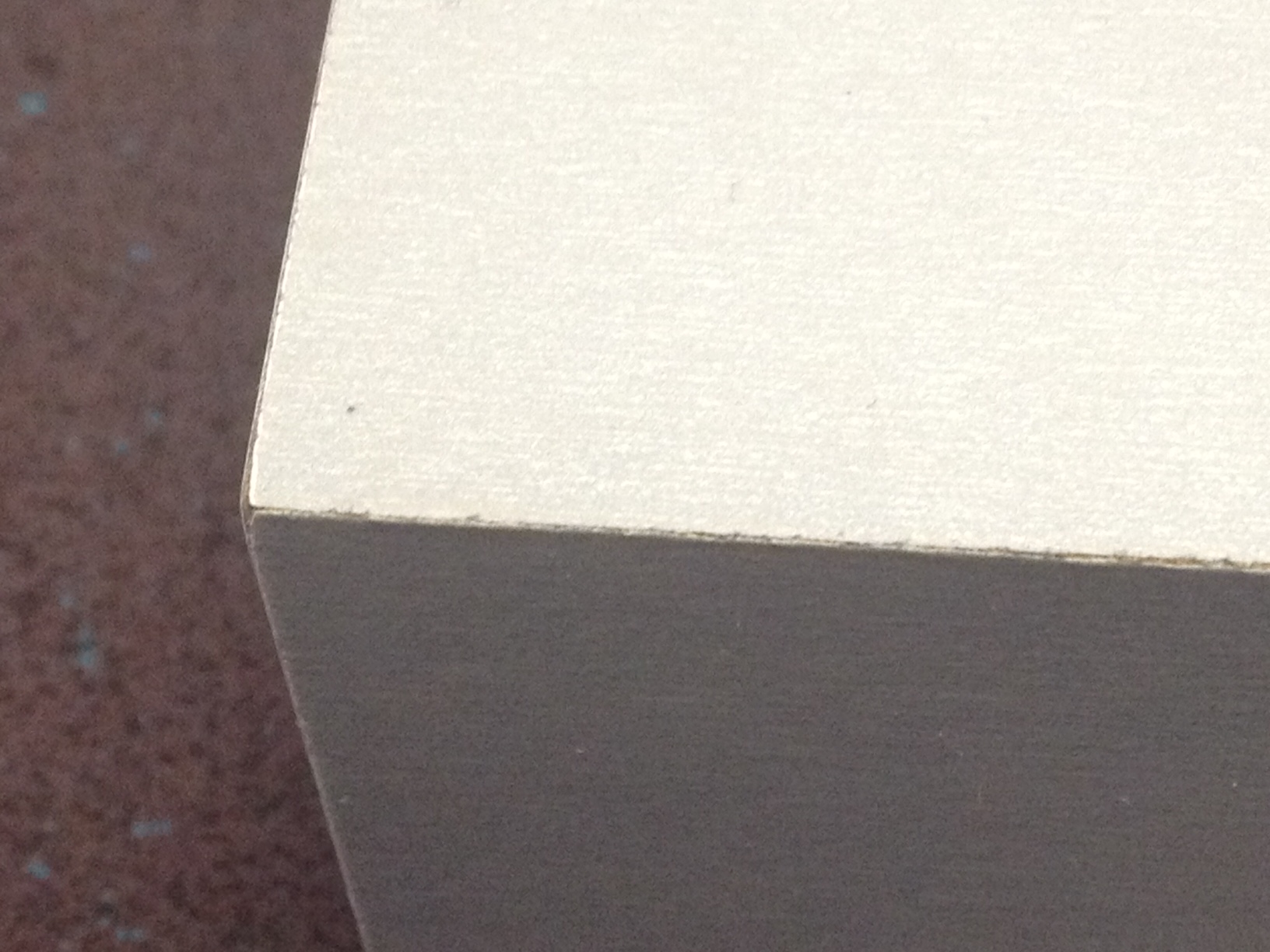 From contributor ka
---
if you use plastic laminate ,then why to use tape? and why cut threw the plastic?
in the past i do alot of like this work with pvc
also venge color that was problem to find pvc that not get white in the folding line

From contributor Pa
---
If you are doing this with a router bit it won't work because the bit is not turning fast enough at the center of the bit and get dull immediately. I would just cut the piece with the bit into the spoil board and tape after cut.
Miter fold machines cut with a cutter (shaped like a saw blade) ground at 90 or with an aggregate on a cnc router.

From contributor Ga
---
Pat/Katz,
Just wanted to thank you both for taking the time to respond. I'm going to investigate cutting through, then taping together. I'll keep you posted on the results.
Have a great Memorial Day!
Gary