Murphy Bed Hardware Comparisons
A comparison of various types of Murphy bed hardware, with sources of supply. March 28, 2015
Question (WOODWEB Member) :
I have been asked to build a murphy bed, and am interested in hearing opinions as to whether the spring type or piston type lifting/lowering mechanism is better.
Forum Responses
(Cabinetmaking Forum)
From contributor P:
I built a queen size with springs and it worked very well.

---
From Contributor Z
:
They all work. Some have the hardware concealed inside the bed frame and some have it exposed on the outside. Some springs are all in the open and some have the springs enclosed in a housing. Some have a simple screw adjustment, pistons have no adjustment and springs are added or removed to adjust others. But at the end of the day they all work. What does your favorite distributor sell?
---
From Contributor F
:
We've sold and installed murphy beds for years. We found that the spring type beds work the best and are the easiest to install. We've used the piston type as well. If you use the piston type I recommend Create-A-Bed.
---
From contributor M:
I've done quite a few murphy beds and always used the Elite Aluminum Series. They work very well - no call backs. One of our projects was a six unit Sleep Lab that gets used every day and it's still going strong.
---
From the original questioner
:
Thanks for the responses! I decided to go with the spring type, as they allow for more weight. I did call reps from both distributers, both were helpful, and both agreed that was the way to go.
---
From Contributor D
:
I've built at least a dozen murphy beds and have used three different types of hardware. My favorite by far is the Pardo brand from Spain. It's distributed in the US by Selby Furniture Hardware and sold by hardware companies like Custom Service Hardware. My local hardware distributor here in Idaho, Louis and Co. also sells it. It's a spring operated system that's completely concealed, silent, and adjustable for different weight mattresses. Customers have loved them, and I've never had a complaint or call back. I've posted photos of a couple I did this summer.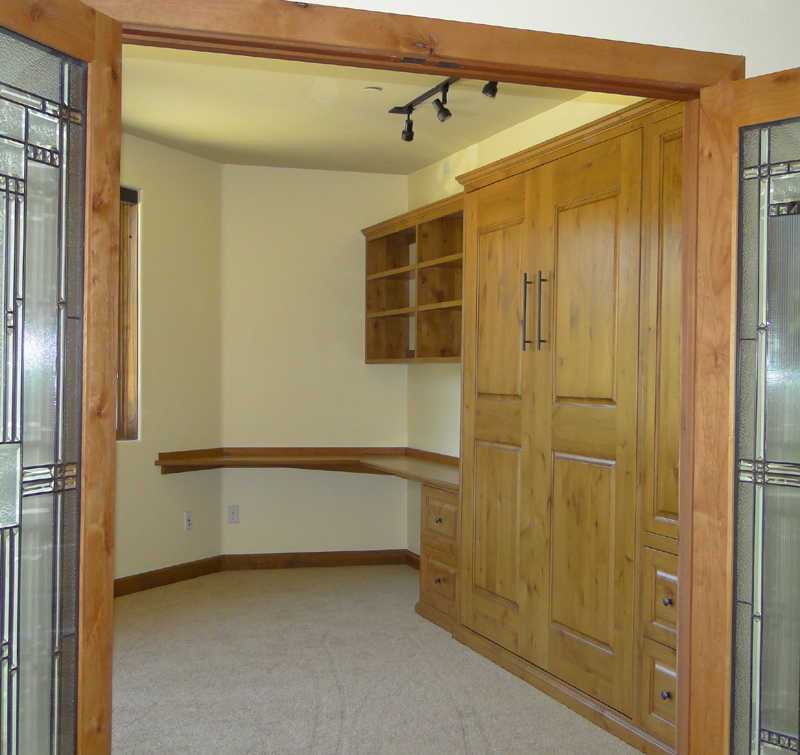 Click here for higher quality, full size image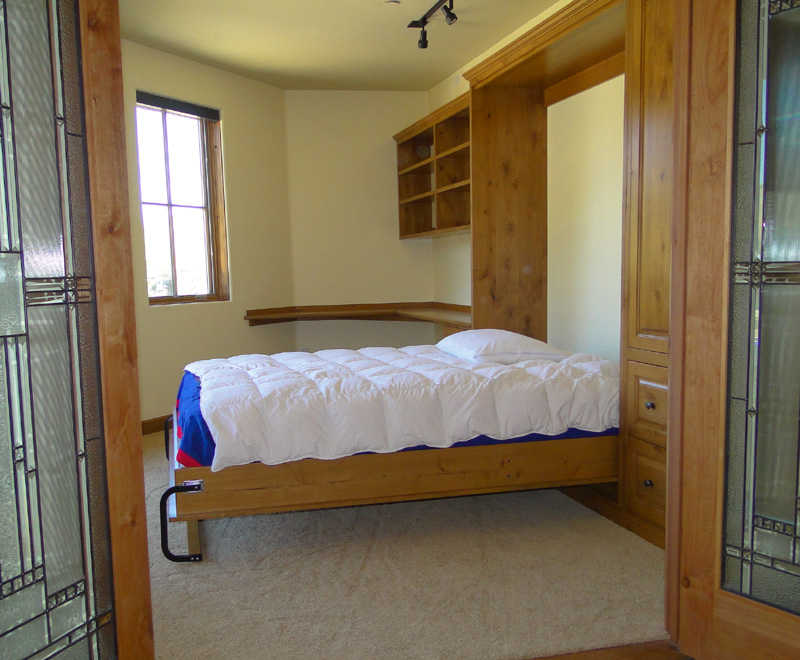 Click here for higher quality, full size image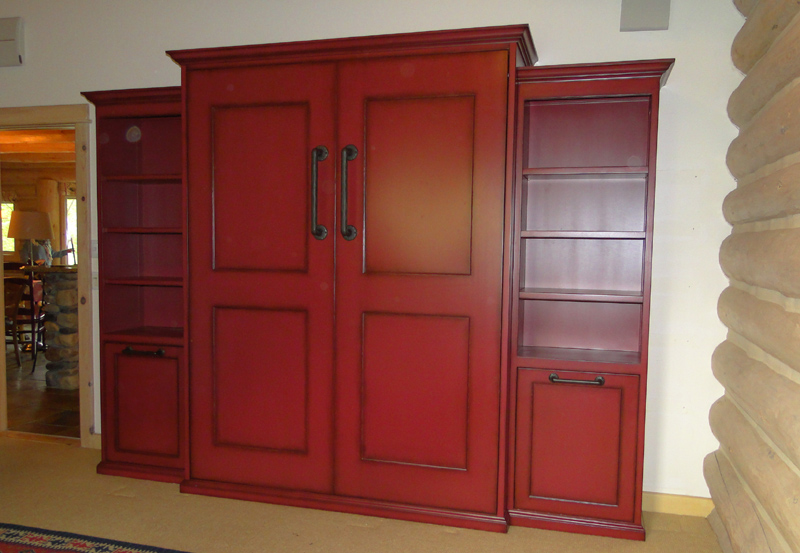 Click here for higher quality, full size image
---
From contributor J:
I've been building murphy beds full time non-stop for five years now. I would recommend the Create-a-Bed piston system. As a cabinet maker it is easy to cut all the parts, drill the holes and use their system. It's easy to install too. I have zero call backs and most are people in their 80's. I have no trouble raising or lowering the bed. Also the standard bed uses a 12" thick mattress, if they want something bigger like a 15" you just make the bed deeper. The price is great - $299 or a little more for the hidden legs. You can't go wrong with their system.