Off-Brand Asian Planers
Interesting info about those Chinese-made shop machines you sometimes see bearing unfamiliar name plates.November 14, 2014
Question (WOODWEB Member) :
I've been searching for quite a while now for the most bang on a 20" planer for my modest buck. I can put a bid on a used 20" CMK planer within my budget but can hardly find any info on the machine anywhere. I found that it's Taiwanese, but nothing else.
** NEEDS IMAGE WORK **
http://www.woodweb.com/images_forums_public/furniture/Planer_CKM.jpg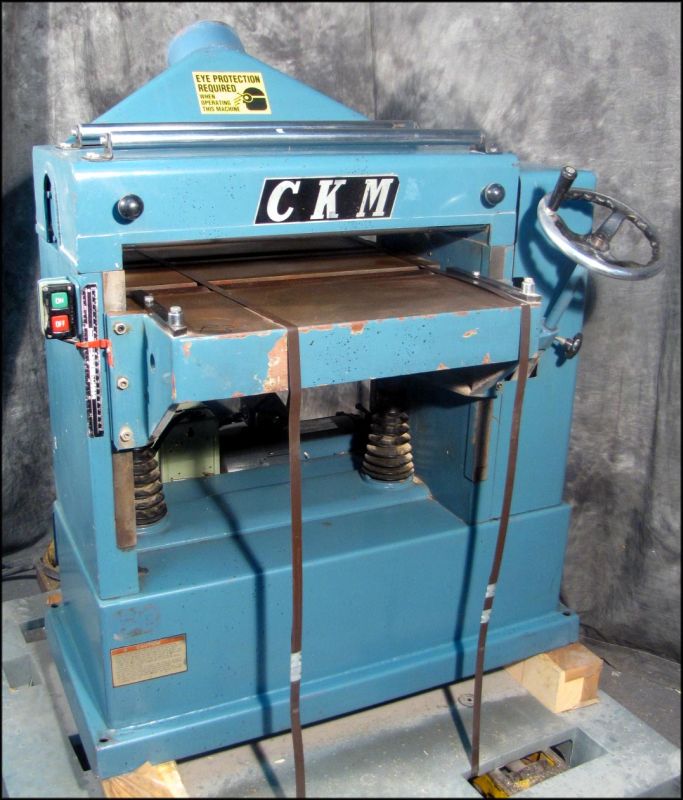 Click here for higher quality, full size image
** NEEDS IMAGE WORK **
Forum Responses
(Furniture Making Forum)
From Contributor B:
This may not be the answer you are looking for but will give you some idea of how these Taiwanese machines are marketed and made. That machine you posted looks very similar to a lot of planers that came out of the machinery districts of Kaoshiung. There are so many foundries over there making machinery parts that are then assembled in another location and then are badged for the exporter.
They could be Bridgewood, CKM. Linmac the list goes on and on. Notice that the planer is 20" which is a common cutterhead size for these machines. If you wanted to sell a line of woodworking machines or hand bags or boats you went over to Taiwan and hooked up with somebody who was into sourcing and if you liked the machine they would put your name on it and you were ready to import them over hear.
I worked in and out of Taiwan for a number or years and saw castings for many machines where the critical bolt and flange measurements were the same but they would change the profile of the base or something to make one machine appear different from another even though they were essentially all the same or very close. Many of those planers had issues with true or flat tables since the Taiwanese and Chinese, unlike the Japanese, are still working on metallurgy and really don't season there castings long enough to keep them flat after surface grinding. Their motors and controls were also famously poor and occasionally you will find the table elevation screws are a weird acme thread that is different from most. However if you get one that is free of these problems they are generally pretty tough and always heavy machines that will give years of service if you are not too finicky on surface quality and just want to hog some wood.