Problem With New Veneer Backer
07/02/2012
From original questioner:
---
For many years we have been using waterbased contact cement with 20 mil paperbacked veneer and achieving good results. We finish with waterbased sealer and top coat too. We have occasionally run into veneer checking with 10 mil paperback if the glue or sealer are applied too heavy. However, recently we ordered some 20 mil paperback Rift white oak from a new supplier with lower prices, and unknown to us, a new backer. This new backer is light colored and has a texture like fabric. We should have known something was wrong when we got it and there was a pronounced texture to the wood face and you could feel it through the backer. we glued the veneer down using our usual methods, but had to sand THE HECK out of it to get it flat so we could finish it. After we sprayed the piece, checking started showing up in the veneer. We sanded the finish out and the veneer flat and re-finished, but with the same results.
Turns out that this is a new backer that has not been fully tested by the veneer industry before sending it out for use by woodworkers. I feet that it is Very irresponsible for suppliers to sell material that will not work with all common application methods. This should have been tested Before sending it out to customers. Now I have several projects that have veneer cracking. My customers are mad about the extra time it is taking and my reputation has been hurt. It is costing me thousands of dollars to fix these pieces due to defective material. So far the veneer supplier has not offered to refund me for the veneers, though he knew this was an "experimental" backer. Times are tough enough for a small shop like ours, but to take a hit like this really hurts our business, not to mention our stress level.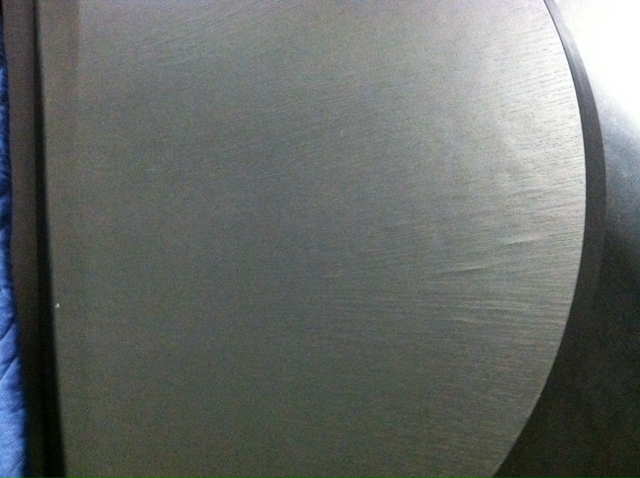 From contributor lo
---
Aw, this was a really nice post. In idea I wish to put in writing like this additionally ?taking time and actual effort to make an excellent article?but what can I say?I procrastinate alot and in no way appear to get something done.