Pull-Out Bread-Board Ideas
Tricks for adding breadboard pullouts to face-frame cabinets, without losing drawer space. October 15, 2009
Question
Does anyone have a great way to make a pullout bread board for faceframe cabinets, without losing the top drawer?
Forum Responses
(Cabinetmaking Forum)
From contributor L:
Cut a 1" deep notch in the top rail of your faceframe and install the cutting board there. At the most you will lose 1" off of the height of your drawer.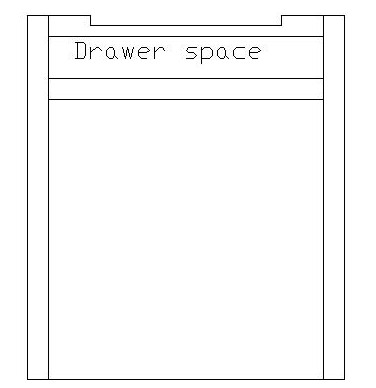 ---
From the original questioner:
That's a great idea. What do you use for slides? Do you make your own, or buy them? What about the bradboard - make or buy? My customer wants a Corian one. Have you used one of these before?
---
From contributor L:
I purchase my guides from HDL. As far as a Corian cutting board, I have two that I purchased from a local restaurant supply company, but I am sure you should be able to get something from your local Corian supplier.
---
From contributor T:
I have had Corian guys tell me it is not a good idea to use Corian for a cutting board as it dulls the knives and it could also make you sick. I use good old fashioned maple with mineral oil finish.
---
From contributor P:
Or the side.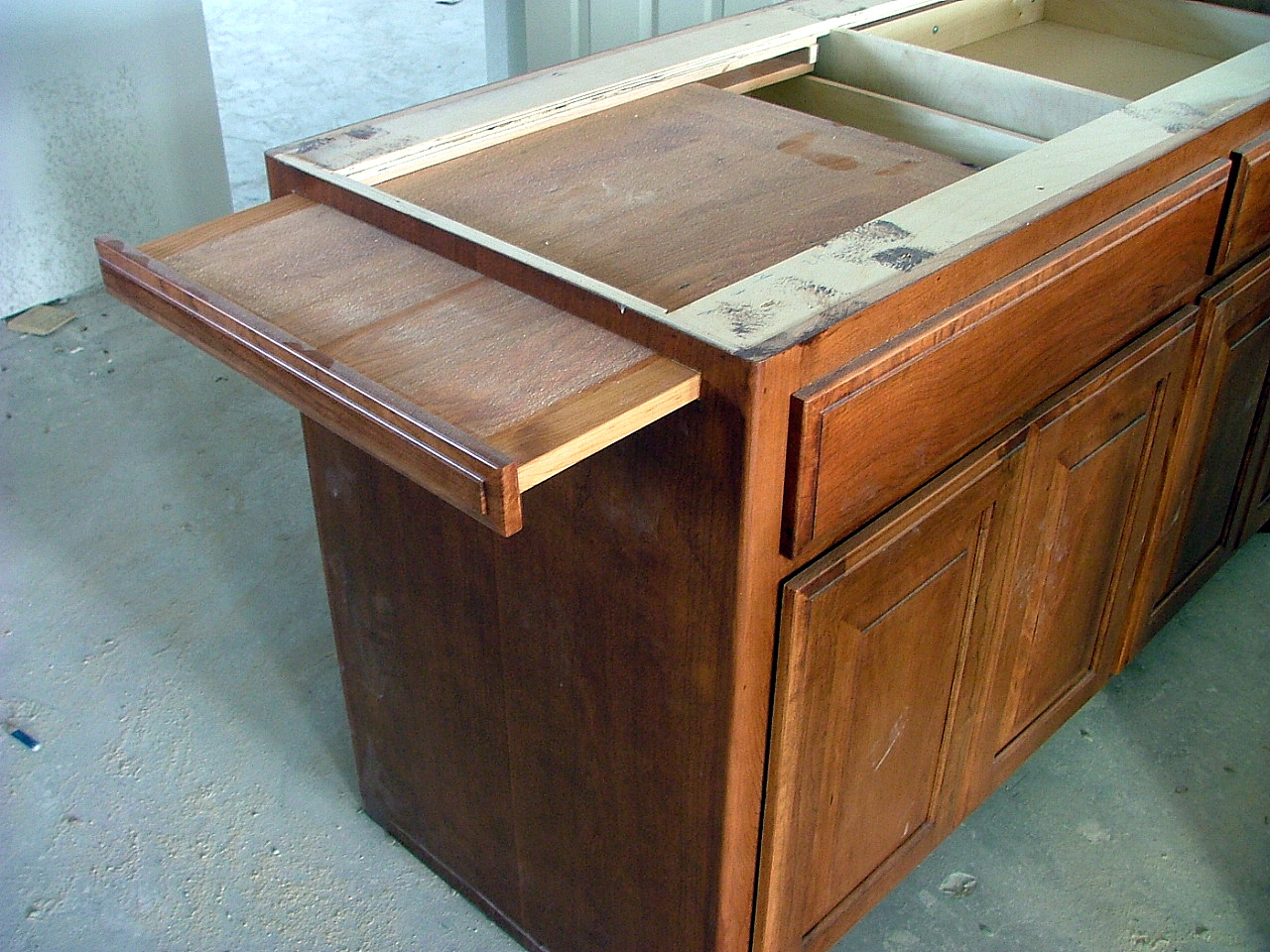 Click here for higher quality, full size image
---
From the original questioner:
Nice - I'll remember that one. On this job it's in the middle of a run. Good picture.