Re Assembling Antique Base
12/25/2014
From original questioner:
---
As you can see, there are a male/female pins. They don't stay together (the two sides of the base). Does anyone have another hardware solution to holding the two sides together? I was going to route a chase in the bottom and top of the base and insert a metal plate to hold the two sides together.
Thoughts?
Merry xmas everyone!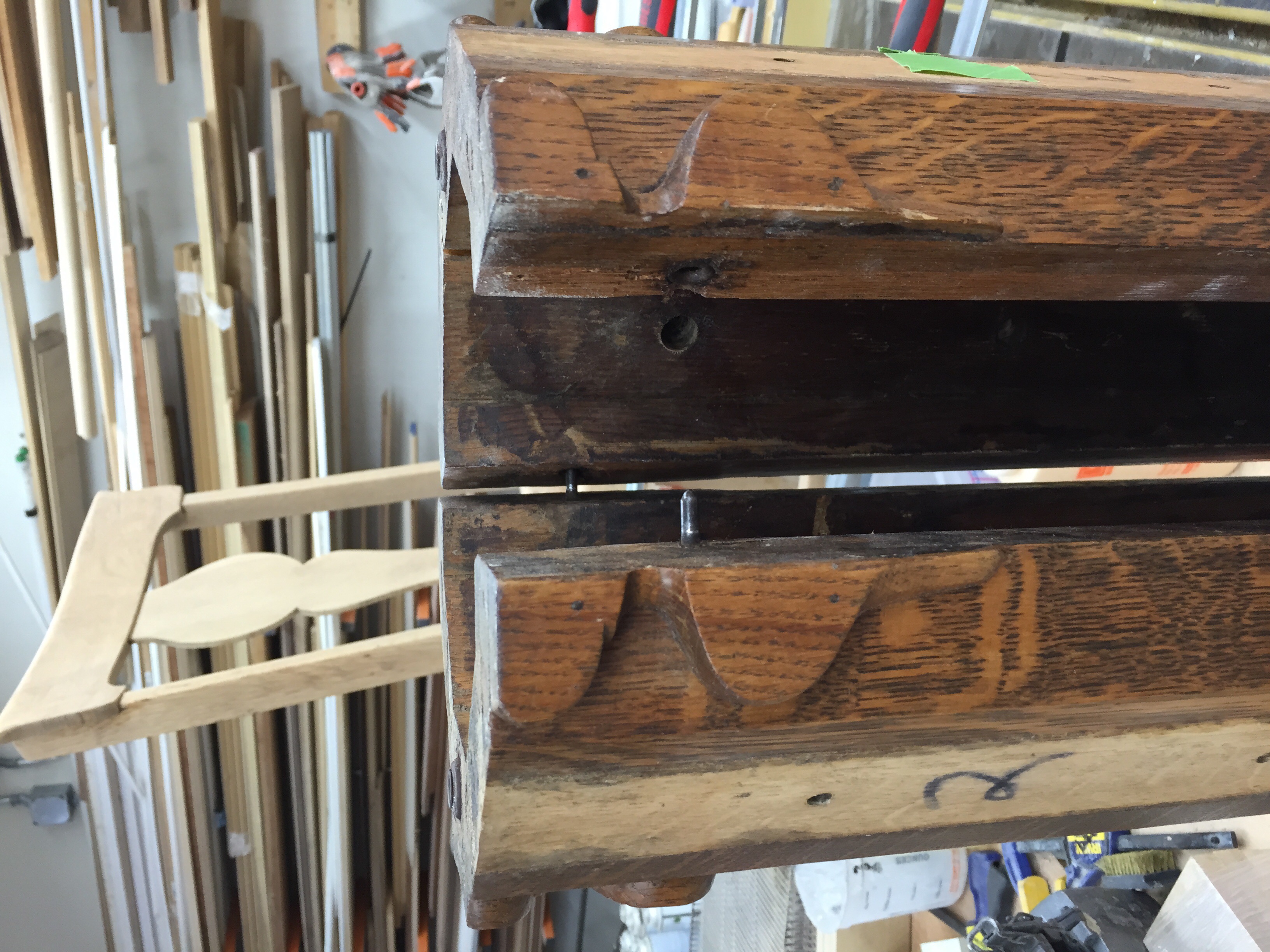 From contributor D
---
Looks like that base was made to split when the table is spread apart for leaves possibly.
You could simply joint and glue the base together .

From contributor Mi
---
I thought about that option but im not sure the customer would be ok with that. The base is bolted together to a sub-top and there are wooden slides that pull it apart. Then once the table is pulled apart, there are legs that fold down on each side. I need to replace the legs because at some point, someone snapped them in half and doweled a piece on. Theres hardware that makes the legs flip down that has a permanent pin through it (cant think of the name of that type of pin that has a nail-head looking end to each side
This customer really enjoys antique looking pieces. They even have old lawyers bookcases.
So, my only guess is that they have the pins just to keep the sides together

From contributor D
---
Seems like I have seen sort of a sash lock used to hold the base tight , maybe towards the bottom.

From contributor La
---
Check Hafele, I think they have under table latches.