Restoring a Sauna
Bleaching and oiling to clean and rejuvenate the cedar in a sauna. November 15, 2011
Question
A hotel wants me to refinish their sauna. I did a couple of test spots, and the wood is so dry it took me no time to get to healthy wood. One issue I have is some bleeding that the wood is getting from the screws that hold the benches together. Is there a way I can bleach this out? Sanding helps, but not 100%. What type of finish/oil/conditioner should I use to enhance the color of the wood? I believe it is either cedar or pine.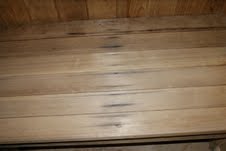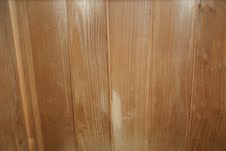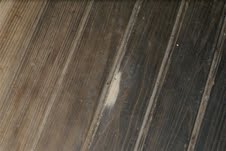 Forum Responses
(Finishing Forum)
From contributor D:
Most likely the wood is cedar... The stains can be spot treated with oxalic acid solution. I do not recommend treating the wood with any sealer - the wood is part of the experience.

---
From the original questioner:
What about using some sort of a conditioner type material that would enhance the wood?
---
From contributor A:
Saunas are left unfinished. Bleach the iron stains with oxalic acid, wash those areas with distilled water, sand lightly, then you can apply cedar oil to refresh the cedar aroma.
---
From the original questioner:
That's what I was looking for! Thanks a bunch.