Rolling Carts for the Shop
Descriptions and photos of shop-built carts on wheels or casters, used for moving cabinets or materials around the shop. October 28, 2014
Question (WOODWEB Member) :
I want to either build or purchase some carts to move cabinets around my shop and into the finish room. Iím looking for some ideas of what others do.
Forum Responses
(Cabinetmaking Forum)
From Contributor G:
All I do is take a piece of MDF, cut it into four pieces 2'x4' and then screw a 2x4 on the bottom of each long side the flat way. Then I take four 3" swivel castors and screw them to the 2x4ís. Itís simple and effective.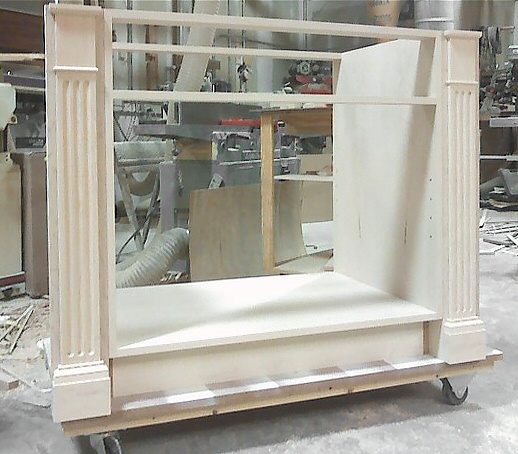 Click here for higher quality, full size image
"Photo by Leo G"
---
From the original questioner
:
Thanks. Iím thinking about having them about 24" off the floor so they are easy to work on finishing and installing hardware. Iím just trying to come up with the most cost effective way to build them.
---
From Contributor G
:
Ok round two. Just make them shorter than this. This is my parts cart. The corners are two pieces of plywood that form a 2"x 2" corner just screwed and glued. Then pocket screwed to the base and top.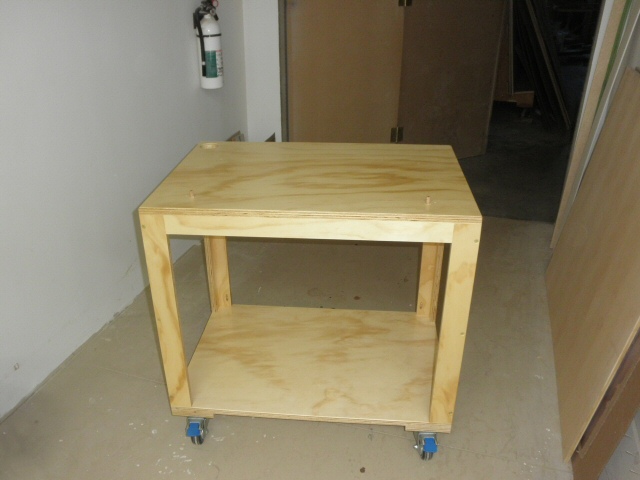 Click here for higher quality, full size image
"Photo by Leo G"
---
From contributor M:
I built four rolling benches a few years ago that have worked out well for us. Two are at ten feet long by 42" wide, the other pair are eight feet long by 42" wide and all four are 24" high. This height matches a half dozen other smaller carts (28" wide x 48" long) enabling us to gang them for larger projects. The large ones have a sheet of 5/4" MDF for the table top, wrapped around the edges with a 1" x 2" poplar nosing. The base on each uses one sheet of 3/4" plywood, and 2" x 6" stretchers for the wheel mounts. There are also 2" x 6" stretchers mounted inside to support the top from bowing in the middle. Though we do spray on these on occasion, I usually cover them with cardboard when doing solid colors, but as you can see they've got a myriad of colors lending that "shop charm" to them!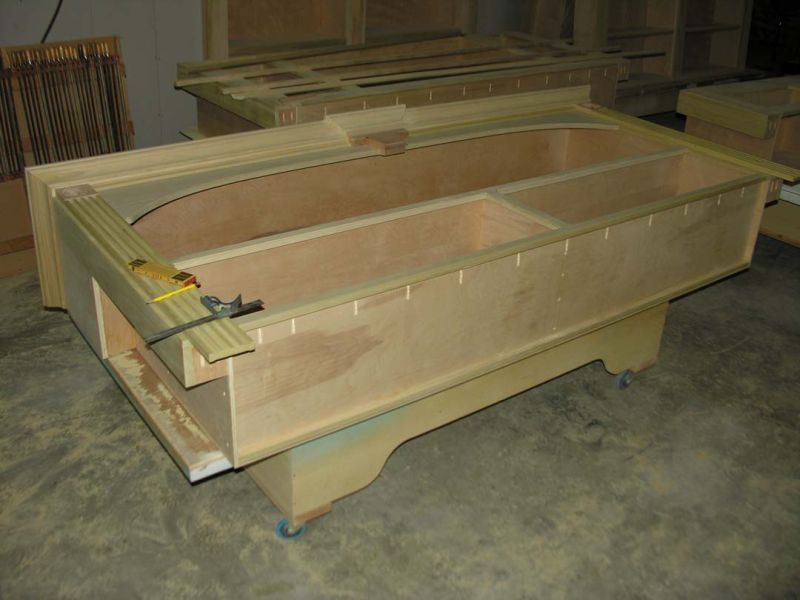 Click here for higher quality, full size image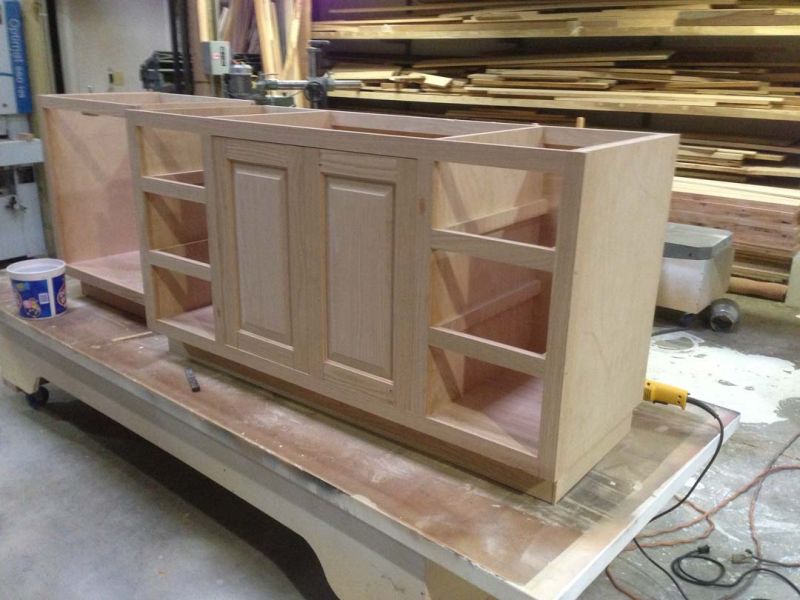 Click here for higher quality, full size image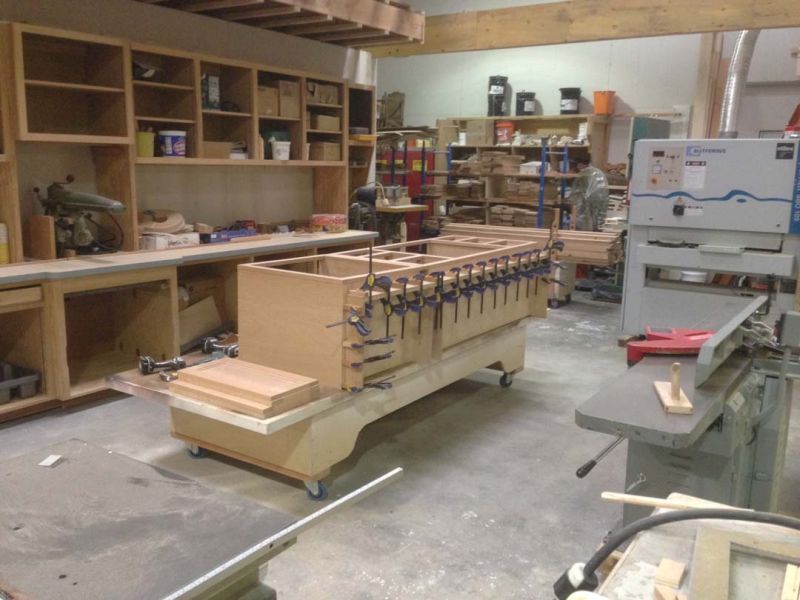 Click here for higher quality, full size image
---
From contributor L:
We've made two types of carts: one for moving things in and out of the finishing booth and one for moving cases around the shop. The finishing carts are about 4' long 2' high and 17" wide, 5" fixed wheels in the center, one swivel at each end. Wafer board sides and ends, open top so the finish doesn't bounce back. We have inverted V blocks that can be used on top of them to support odd sizes. There are a few that have 2x4 frames that are 8' long to support moldings. The frames just drop into place with small cleats to keep them from sliding off. When not in use the carts are stood on end to save space. The carts for just moving cases to various places in the shop are 23.5 x 32" wafer board with hand holes cut near one edge, 4" casters mounted to 3/4 x 3.5" hardwood glued and screwed to the wafer board. The spacing between the caster boards is such that they can be stacked to nest at least four in a pile.