Self-Closing Non-Euro Hinges?
A quick tip on adding a soft-close option to a door with traditional butt hinges. February 27, 2015
Question (WOODWEB Member) :
I have a customer asking for traditional looking hinges for their kitchen cabinetry that looks like a traditional hinge butt, while still offering a self-closing feature. She dislikes euro style hinges because of the look when the doors are open. Has anyone seen something like this? It would have to look similar to a traditional butt hinge when the door is closed. It would also be great if it had some adjustability too.
This is a pretty high end project so cost isn't a big factor, just trying to please the customer. I had thought initially of using the Euro Butt hinge system with a "fake" hinge butt, but she still doesn't want to see the euro hinge when the door opens. Maybe there is nothing out there but I thought if anyone had seen it, it would be someone here. If all else fails I'll use some Baldwin butt hinges and some high end catches, it just won't be self-closing.
Forum Responses
(Cabinetmaking Forum)
From Contributor B:
I know client says "no" Euro hinges due to the look but Salice has had a new finish on the market for about a year that gives the hinge a new, softer look inside the cabinet. The titanium plating (almost like oil rubbed bronze without the streaks) gives the hinge a sense of warmth and elegance while at the same time the modern functionality that you are looking for. Samples are available if you would like to get your clients opinion.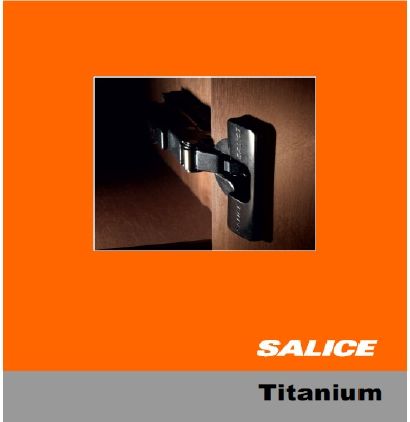 Click here for higher quality, full size image
---
From contributor D:
Another option we use is a traditional butt hinge with a "soft close block". This pulls the door closed with rare earth magnets and soft closes it with the Salice Smove built in. Works very nicely from Hafele, #356.31.000.