Shipping Dry Wood in a Green-Lumber Crate


If the dry stock is wrapped in plastic, it should be fine. February 8, 2008
Question
I've crated up a pretty large roofed entry gate that we fabricated from KD WR cedar. We just sealed it up yesterday. All the lumber for the crate (mainly 2x4s) was pretty wet, and I'm wondering now if any of that moisture will be absorbed into the KD stock? The crate will be picked up Tuesday and will take around 4 days to get to its destination. Do you think I should take off part of the crate's top until it's picked up, to let any excess moisture escape? This image shows the crate.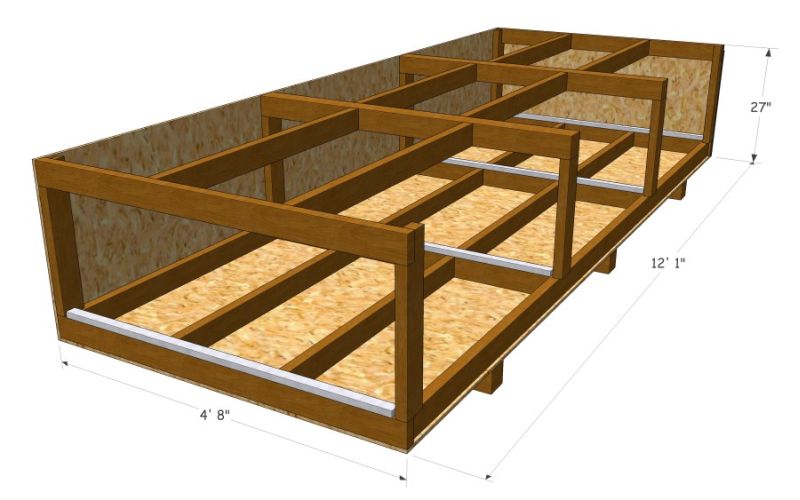 Click here for higher quality, full size image
We wrapped almost everything with shrink and bubble wrap, but didn't tape all the seams. Think I should be concerned about this?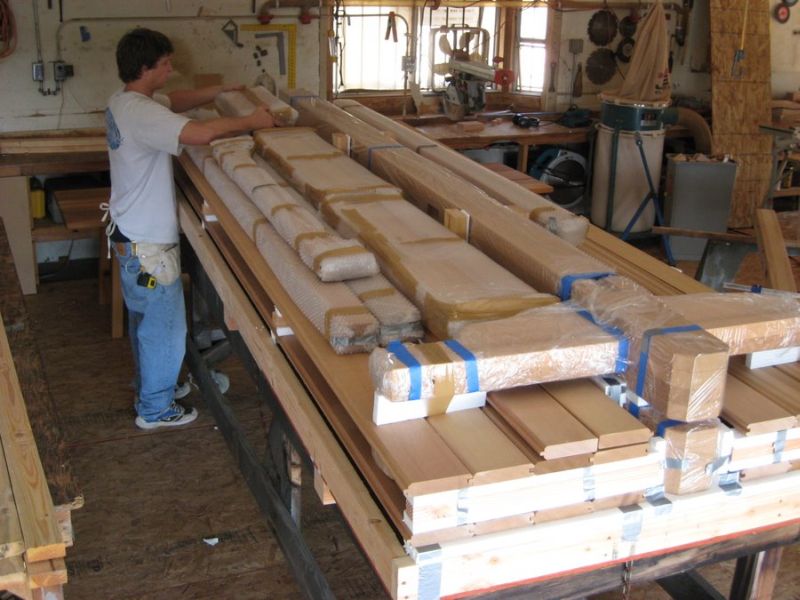 Click here for higher quality, full size image
Forum Responses
(Architectural Woodworking Forum)
From Professor Gene Wengert, Sawing and Drying Forum technical advisor:
The crate itself will not be affected by the wet lumber. However, the wet lumber, when bundled up as you show in the picture, will mold and possibly blue stain. Grey stain of the sapwood is also likely. Next time consider putting some moth balls in the package to help control fungal damage. All in all, you should not ship wet lumber in this way; rather, dry it partly before shipping.

---

From Professor Gene Wengert, Sawing and Drying Forum technical advisor:
Oops. I just read your note again and I see that the crate lumber was wet but the lumber inside the crate was dry. If the dry lumber is wrapped as well as the picture shows, you have nothing to worry about. Further, the amount of water in the crate lumber is small compared to the volume of KD lumber. Finally, the moisture from the crate lumber will move into the surrounding air so long as the crate itself is not wrapped in plastic.

---

From the original questioner:
I was hoping you'd respond to this, Gene - thanks so much. I'll just leave it all crated up then. Really appreciate all the help and info you provide, Gene!
---

Would you like to add information to this article?
Interested in writing or submitting an article?
Have a question about this article?

Have you reviewed the related Knowledge Base areas below?

---



All rights reserved. No part of this publication may be reproduced in any manner without permission of the Editor.
Review WOODWEB's Copyright Policy.

The editors, writers, and staff at WOODWEB try to promote safe practices. What is safe for one woodworker under certain conditions may not be safe for others in different circumstances. Readers should undertake the use of materials and methods discussed at WOODWEB after considerate evaluation, and at their own risk.

WOODWEB, Inc.
335 Bedell Road
Montrose, PA 18801

Contact WOODWEB Copyright © 1996-2020 - WOODWEB ® Inc.