Shop-Made Veneer Bag Platens


Woodworkers show and tell about their shop-built veneering press solutions. November 14, 2009
Question
I bought a vac bag system from Joe Woodworker that works great, but I want to build a permanent setup. I have the 4x8 bag. Does anyone have pictures of their homemade system?
Forum Responses
(Veneer Forum)
From contributor T:
Here are some pics of a shop-built frame press.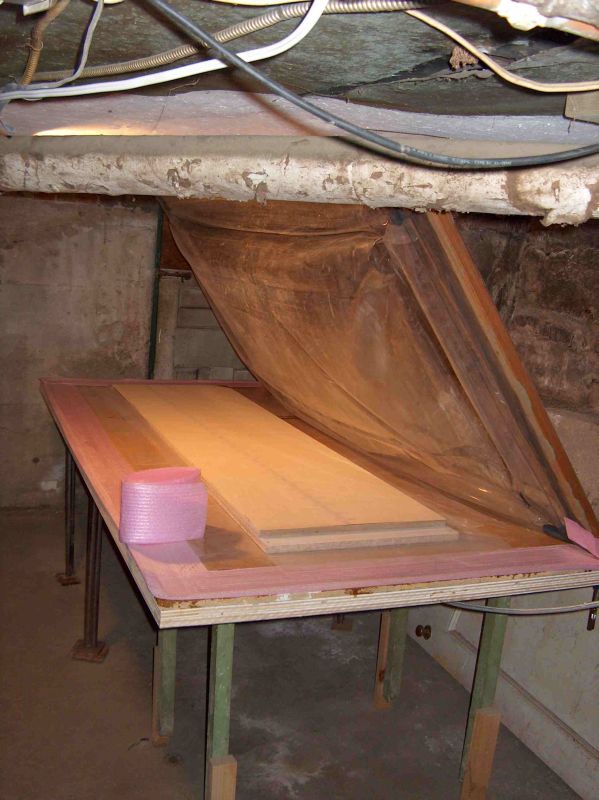 Click here for higher quality, full size image
The platen is a sheet of particleboard with a coat of epoxy applied on top to seal it. The steel studs are to keep it rigid and flat when under vacuum. Some taller pressing will try to pull up on the platen trying to make it into a bowl. I use a Joe Woodworker venturi vacuum system from his kit and plans.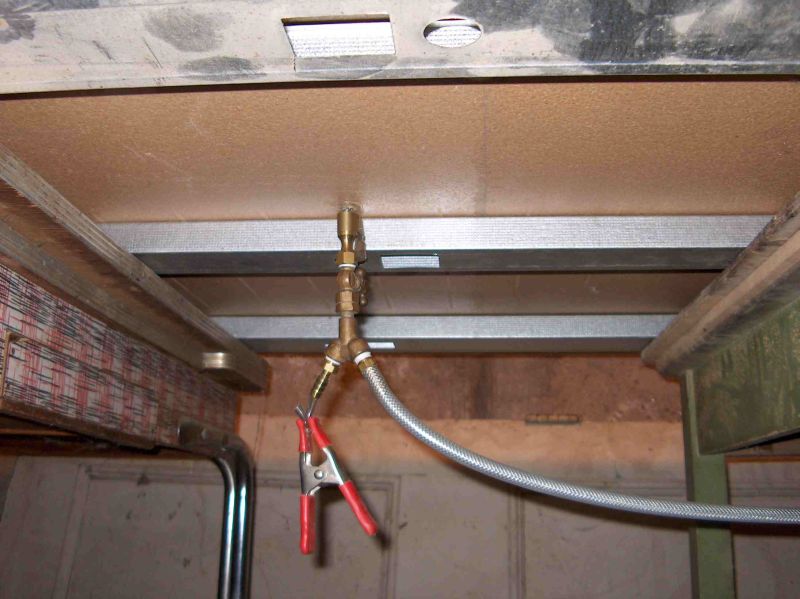 Click here for higher quality, full size image
At 22 hg.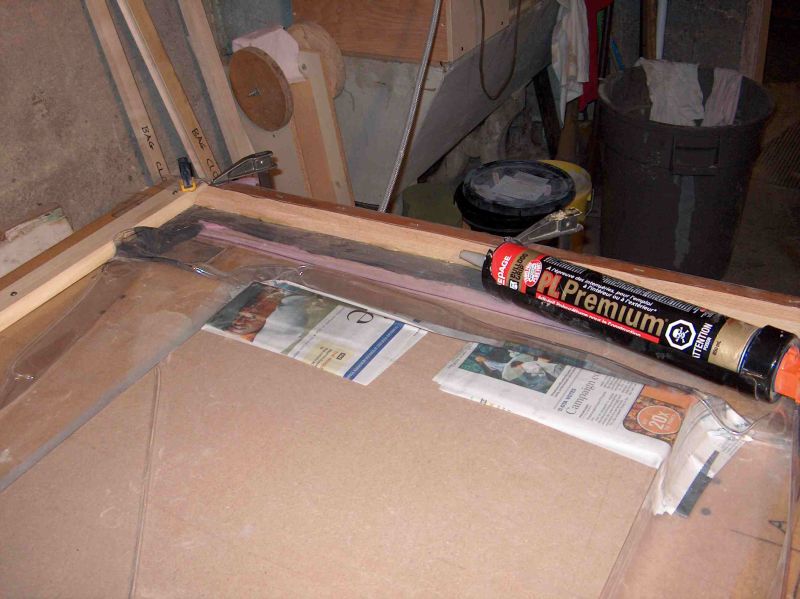 Click here for higher quality, full size image
Sill gasket, as used in the house construction industry, is used as a gasket. PL Premium construction adhesive is an excellent glue for vinyl to wood. For gluing vinyl use a proper vinyl adhesive. PVC plumbers adhesive sometimes works, depends on the brand. It cures slowly though.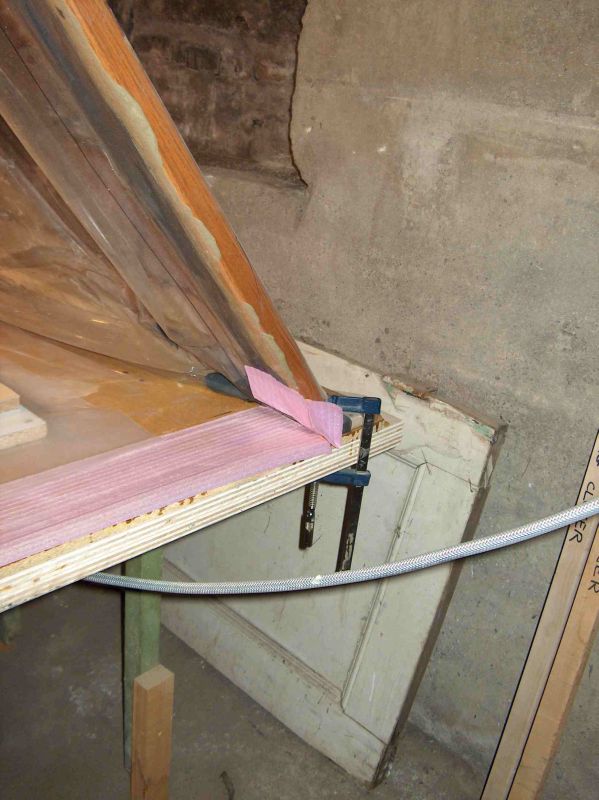 Click here for higher quality, full size image
I built this on a shoestring budget but don't be deceived, it works far better than my old bag with hardly ever any significant leaks. This type of press is the fastest when you need to get things under vacuum fast. Has made me lots of easy money!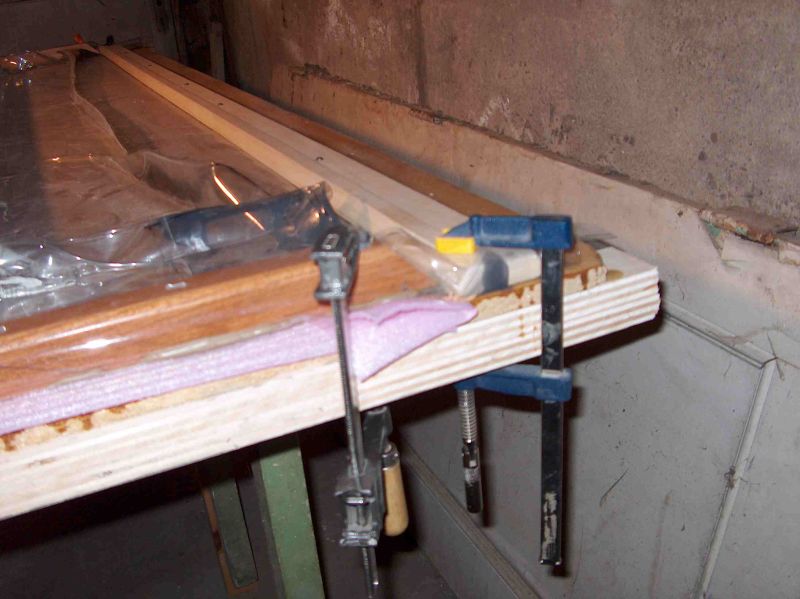 Click here for higher quality, full size image
I set it up in the basement under the shop. It's like a dungeon down here.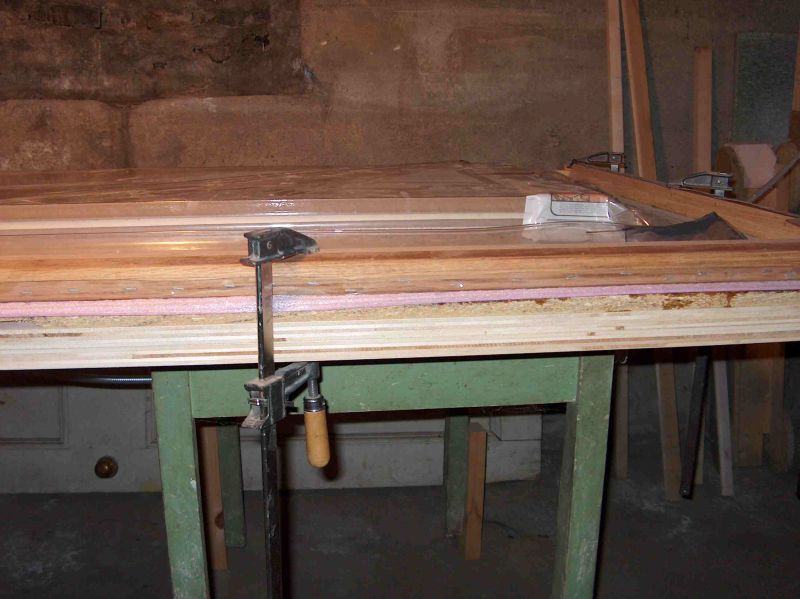 Click here for higher quality, full size image
---

From the original questioner:
Thanks for the pics! You're right, it looks scary down there. I need to get the bag set up so I don't have to spend so much time in setup.

---

From contributor E:
I don't have any experience with flip top presses, only bags, but I would think your platen makes up the bottom of your press with equal pressure as the top just like in a bag. I'm trying to wrap my head around why the platen would deform. Does it matter with different sizes and shapes of panels?

Oh yeah, that is one spooky looking veneer press room.

And here are a few shots of my very old bag setup.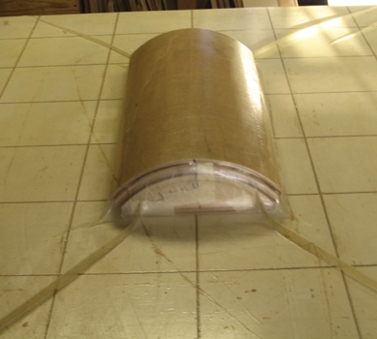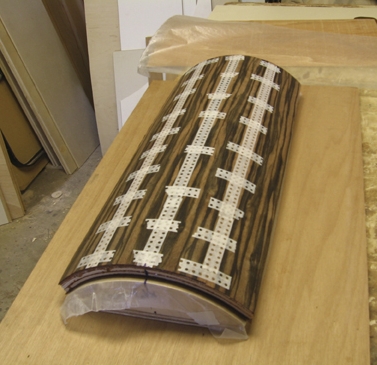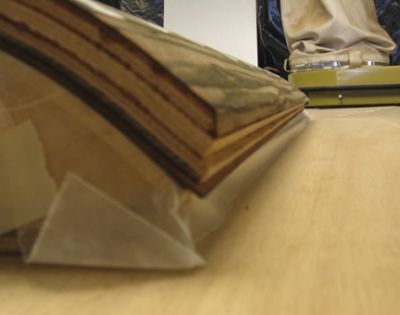 ---

From contributor N:
I'm not clear about why you think the platen would deflect, unless it is just too thin. For my press, I built a torsion box with 3/4" melamine as the top and bottom, and inner structure of 4" wide rippings. The table is dead flat, and everything pressed in there comes out the same way. Only bad thing is it weighs about 300 lbs.

---

From contributor C:
I used a solid core commercial door for the base of my press. It's flat enough for my needs. I added a 1/4 melamine top skin to the door; thinking I might want a renewable surface someday. That was 5 years ago. I use a venturi system, as well.
---

Would you like to add information to this article?
Interested in writing or submitting an article?
Have a question about this article?

Have you reviewed the related Knowledge Base areas below?

---



All rights reserved. No part of this publication may be reproduced in any manner without permission of the Editor.
Review WOODWEB's Copyright Policy.

The editors, writers, and staff at WOODWEB try to promote safe practices. What is safe for one woodworker under certain conditions may not be safe for others in different circumstances. Readers should undertake the use of materials and methods discussed at WOODWEB after considerate evaluation, and at their own risk.

WOODWEB, Inc.
335 Bedell Road
Montrose, PA 18801

Contact WOODWEB Copyright © 1996-2021 - WOODWEB ® Inc.