Shop-Rigging a Small Vacuum Table for a Pod-and-Rail CNC
Advice, thoughts, and examples of vacuum-table retrofits for CNC equipment. December 31, 2012
Question
I'd like to make a 600 x 1000mm (approximately 2 x 3') vacuum table for my pod and rail CNC to hold down small parts for machining. Has anyone done this who could suggest how it should be made? The CNC has 150mm over the pods in Z and we have a vacuum outlet (inlet?) on the front of the bed.
Forum Responses
(CNC Forum)
From contributor W:
Here is an idea and it is pretty simple and done often. I built a clamp table as an overlay because I got tired of messing up my spoil board.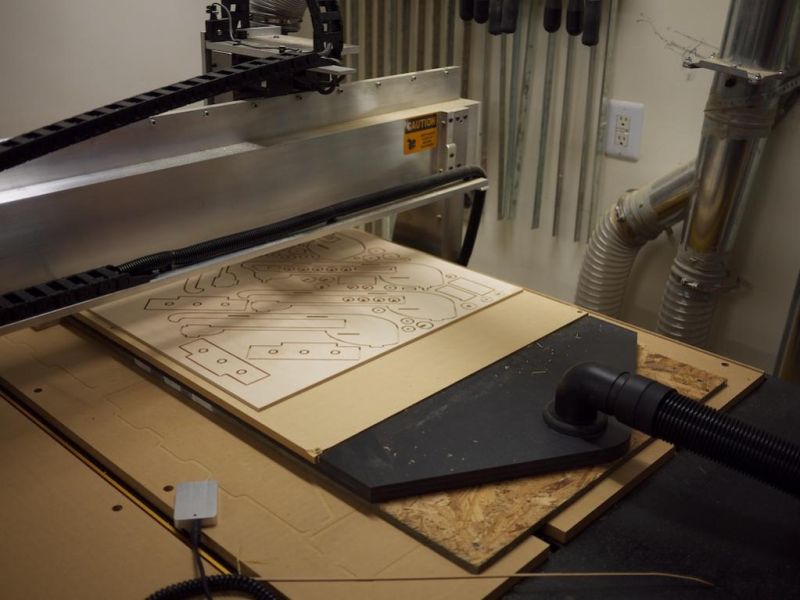 Click here for higher quality, full size image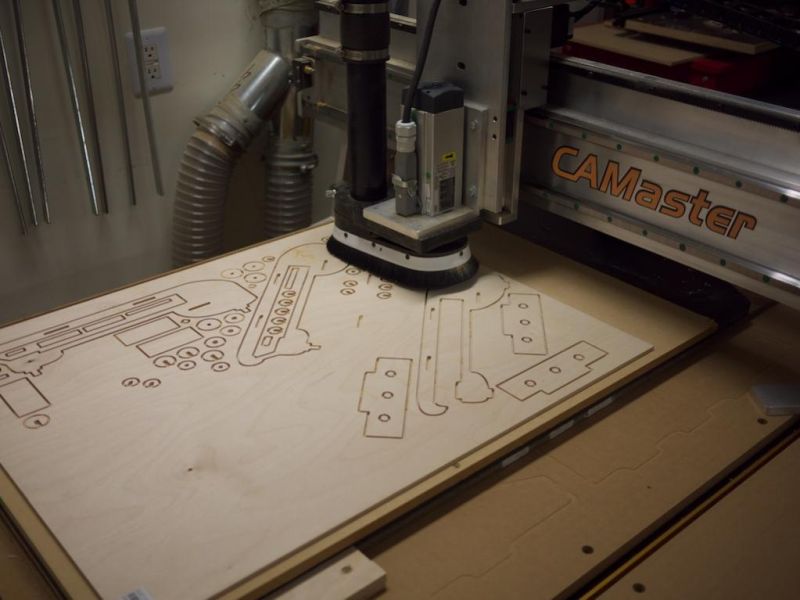 Click here for higher quality, full size image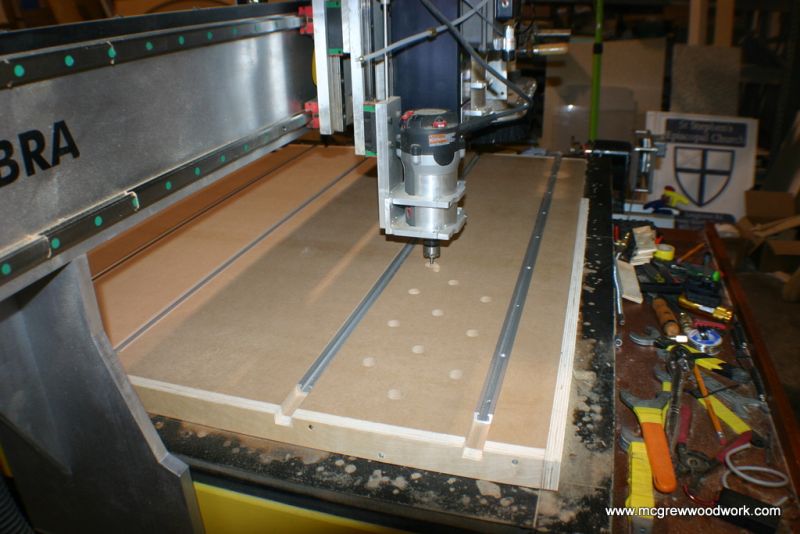 Click here for higher quality, full size image
---
From contributor M:
Are you looking to create a table for direct gasketing/cutting, a table to attach clamps/vacuum fixtures, or a bleeder table? My concern is that if you are attempting to create a high flow vacuum table, your existing pump will be seriously underpowered. Pod and rail machines don't need anywhere near the flow volume as a flat table system.
---
From the original questioner:
I thought a bleeder table, with an MDF top panel that the vacuum goes through and holds down sheet parts. It only needs to be small as we'd use it for smaller parts. The vacuum pump is a 2.4kw Becker. What do you think?
---
From contributor J:
This has been done and it varies from machine to machine. You can get a machine aluminum plate or a phenolic plate made that your pod and rail machine can hold. Then this plate will need an additional vacuum pump piped and connected to provide your suction to the MDF spoilboard. The pump supplied with most PTP is not powerful enough to hold material in place through an MDF spoilboard.
If your machine uses the 100mm suction pods, this can make it easier. If you have an older machine that uses the lower profile suction pods, it can still be done but you don't have as much room for an MDF spoilboard.

---
From contributor D:
I've done it, and can say it will work to some extent. As others here say, your existing pump won't have enough volume to do the job right. My application for this is machining plastic for GBG, or grille between glass, in IG. I get away with it because the downshear cuts I make pack the groove left by the cutter just tight enough to hold the parts in place. I sure wouldn't try to go head to head with a real flat table machine, even a much smaller one cutting cabinet parts out of plywood.
---
From contributor T:
Most pod and rails, with the auxiliary vacuum set up you are referring to (at least that's my assumption by what you mean by vacuum inlets in the front of bed), are designed to allow you to create dedicated spoil boards to specific parts or part families. You can then customize the gasketing to configure to the features of the specific parts as well as focus and localize the vacuum where you need it as opposed to being relegated to basic pod configurations. If done correctly, this technique works well. If you want to have more of a general purpose mini-flat table there are other considerations. I have made half and full table retrofits for this purpose and almost always required a pump upgrade as stated.
---
From the original questioner:
It looks like there is no point trying to make a table and we should stick to special jigs and onion skinning.
---
From contributor Y:
Cut two pieces of 25mm (arbitrary) PVC Sheet to your desired 600mm x 1000mm.
Board one: Make two pocket cuts the size of your pods at 12mm deep into the PVC. Cut the gasket channel 6mm wide and 4mm Deep around the perimeter on the bottom of the pockets. Drill two vacuum holes through the base of the pockets.
Board two: Cut a vacuum grid of your own design into the PVC Sheet. Leave room for another gasket channel 6mm wide and 4mm deep around the perimeter and into the ledge that is between the outside channels of your vacuum grid and the outer edge of the PVC Sheet.
Drill vacuum holes through board two in order to meet and match those drilled through board one. Glue the two boards together with the vacuum table grid facing up and the pod pockets facing down. Place the gasket material 6mm x 6mm into the three gasket channels. You now have a grid table on top of your Pod and Rail.
Spoil board: You can fly cut a piece of MDF for nested base production or you can create a custom fixture for smaller, but simple, parts.