Shopping for a Tracksaw
Craftsmen discuss their choices in tracksaws. November 14, 2014
Question
Does anyone have any feedback on Dewalt's track saw? Have you tried both? Which do you like better and why?
Forum Responses
(Cabinetmaking Forum)
From contributor D:
While we are at it, should we consider the Makita also? Every time I drag out my worm drive Skilsaw and a straight edge (not very often) I get one step closer to getting a tracksaw.

---
From contributor T:
I got the Dewalt tracksaw. I would assume they all work the same. The anti-kick back switch is kind of funky on the Dewalt. But itís not a big deal once you fiddle with it and figure it out. Itís an awesome tool to get precision cuts. Great for onsite installation cuts. Well worth the investment.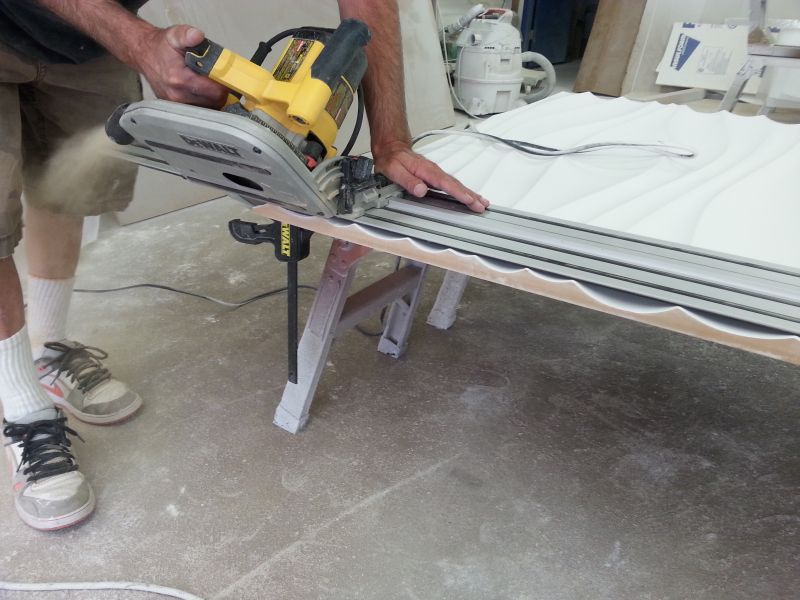 Click here for higher quality, full size image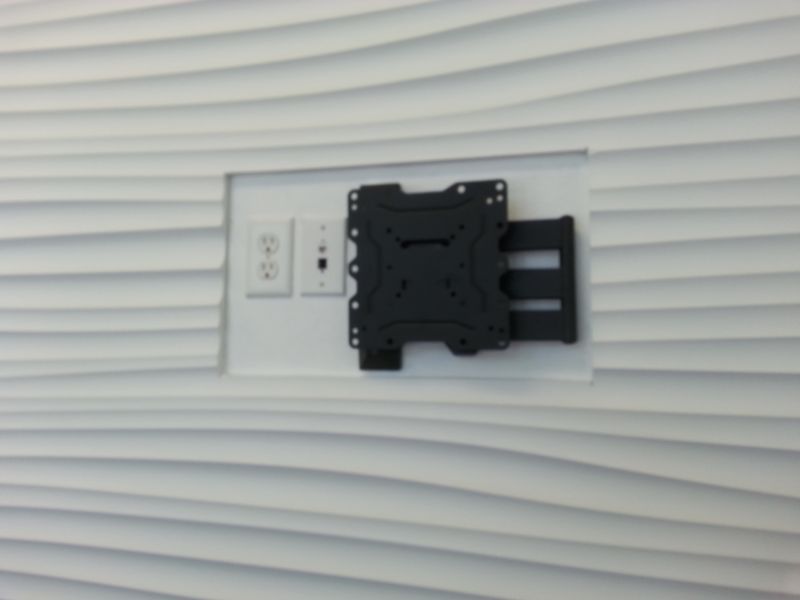 Click here for higher quality, full size image
---
From contributor J:
I have the Festool - both the TS55 and TS75. I bought the TS55 before I was aware of the Dewalt. In fact I have had it so long I believe I bought it before the Dewalt was released. I own a lot of Dewalt tools and they are very good. I do not know if the Dewalt saw has different length tracks available, but I know the Festool does. I prefer the different lengths of tracks. I have several lengths, one being 14' (solid surface countertops). Even though it is handy to piece together the smaller tracks, I don't care for them or the cut when I have to do it that way. With the TS75 I have never had an issue cutting anything. The TS55 is lighter and can handle most everthing, just less cut depth. Dust collection is great, especially when you have to use it at a site like re-modeling a kitchen and it is raining outside. So make the cut in the kitchen and thereís very little dust. The downfall is that itís very expensive. Is it worth the cost? So far no replacements needed and no repairs. The TS75 is a workhorse for me.
---
From the original questioner:
I agree, Festool is very expensive, but I've had really good luck with the Kapex and the 6" R.O.S. I would love to add the track saw to my collection, but the boss would kill me if I dumped out several hundred on something that wouldn't be used very often. It's more of a trinket for me. I'm a total sucker for gadgets.
---
From Contributor F
:
I have the Festool T-55 and it's a very good saw. It can be a little underpowered if youíre trying to cut through thicker stuff or stacked sheets, but for 1" and under it works very well. I haven't used the Dewalt version but unlike Festool I've never been impressed with the quality of their tools for how much they cost. I've always felt and still do that you pay a little more for that special yellow color.
---
From contributor B:
I love my Dewalt biscuit joiner. That being said I own quite a few of their tools and I would agree that they tend to be over priced for what you get. Festool is expensive, but I think you get what you pay for. I will say that I had to send a few tools in for service years after they were out of warranty, and they took care of me. I got them back rebuilt in new condition for a reasonable price. I had to send one tool back in a second time because something wasn't quite right and they took care of shipping costs both ways, and did not charge for the additional repairs. When I buy their stuff I know they will stand by it even when it is out of warranty.
---
From Contributor E
:
I have the Dewalt and it works great, though I've never used the Festool to compare. If the Dewalt is less expensive I don't think there's any reason to pay a lot more just to have a green saw rather than a yellow one. It's well built, the dust collection is excellent, as was mentioned about the Festool and it also has a hard time cutting thicker material. This is one of those tools you will wonder how you ever lived without. I have heard good things about the Makita too. With these saws you have to make sure the guides are perfectly dialed so there's no slop and the blade is parallel to the track. Otherwise it will wander and bind. Also you have to make sure the saw is fully on the track before starting the cut.