Spalting Logs
A little more about how to encourage spalting in wood. March 14, 2006
Question
Can someone please explain to me what spalted wood is, the procedure for spalting wood, and its intended purpose?
Forum Responses
(Sawing and Drying Forum)
From contributor A :
At the top of this page there is a search function, the information retrieved will be more that I can post here on "why" and "how to". I can't get a log to spalt. I just find them already started and care for them and try to saw at the right time. The end result is purely aesthetic. It weakens the wood, but it sure is pretty. I'm sure others will post nice pictures to show why it is prized lumber by some.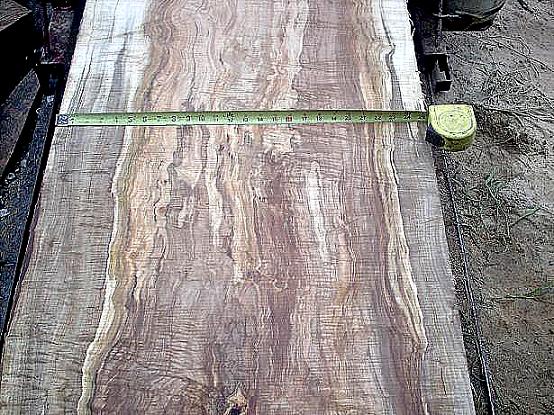 Click here for full size image
---
From the original questioner:
I will post another. It was already on the desktop.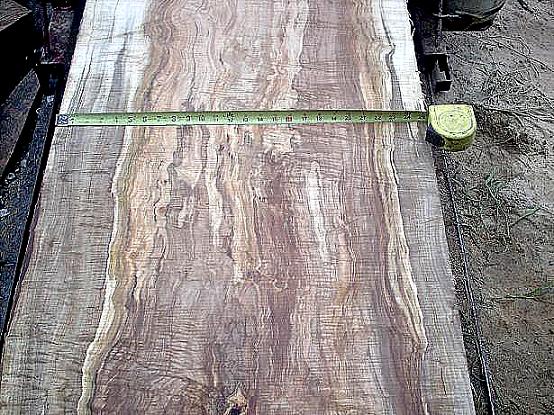 Click here for full size image
---
From contributor A:
Spalting is a stage that wood goes through in the process of rotting. I don't believe you can make it happen. It just does. Cutting the wood at this stage is the hard part. I have noticed some woods do it faster than others. Beech, maple, cherry seem fast. A word of advice when working with spalted wood - use good dust collection and protection, especially when sanding. It is possible to inhale the live fungus from the wood. It can infect your lungs in extreme exposure. It is beautiful in any species.
---
From contributor B:
You can make wood spalt, but it takes time and logs need to be felled at the right time of the year. Depending on where you live you may be able to make conditions favorable for the spalting to take place. I spalt a lot of sycamore and blue stain a lot of pine.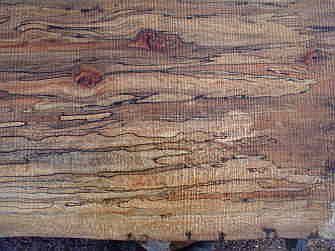 ---
From contributor C:
Have you had your best luck cutting in the spring when the sap is high?
---
From contributor B :
I am finding it is better to wait till the leaves are up and making more sugar. If dropped to early in the year bugs will get to it. Here in northern Arkansas it is best to drop the trees in June and they will spalt through the summer then winter over just fine. They will start spalting the next spring but if you do not watch will turn to mush on you. It is a crap shoot at best. I have lost some logs and sawn some too early.