Spoil Board Storage Rack Idea
Here's a nifty rack for storing dedicated spoilboards in the shop. December 28, 2014
Question (WOODWEB Member) :
Does anyone have any good ideas or pictures on how to store dedicated spoilboards flat so that they do not warp?
Forum Responses
(CNC Forum)
From contributor R:
How do you store your sheets goods?

---
From Contributor E
:
I designed this rack based on one I saw at a customer's shop. The original held over 50 sheets on end. My needs are more modest. I could add to this one easily.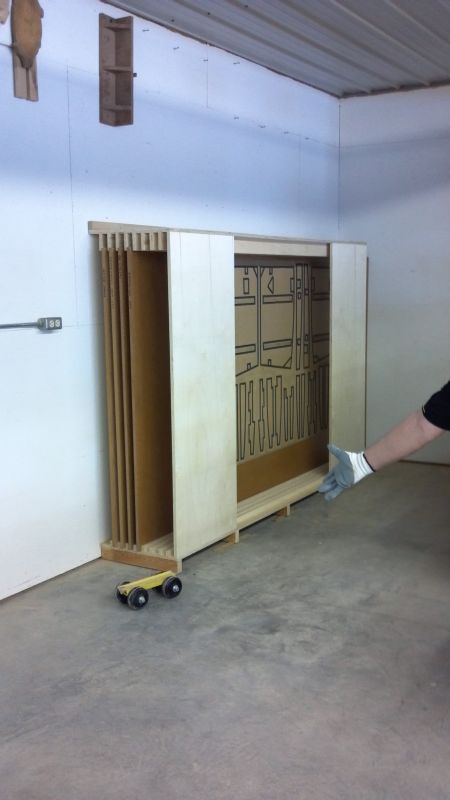 Click here for higher quality, full size image
---
From the original questioner
:
That is nice. I like the roller idea. We have a similar rack that is on wheels, like a cart but it sucks to pull off the spoilboards by yourself. We are going to try this.