Suspending a Vanity from the Wall
Cabinet installers describe various ways to attach a heavy, unsupported vanity to the bathroom wall. August 19, 2013
Question
I have a 72"x21"x24" suspended vanity that will only be attached to the back wall. How do I support the weight of a granite top?
Forum Responses
(Cabinet and Millwork Installation Forum)
From Contributor G:
Use L metal bolted to the studs.

---
From contributor K:
I did one like that once. It ran wall to wall which also helped. I just used a plywood nailer and lots of screws. Itís still on the wall after six years.
---
From contributor B:
The vanity below is wall hung with a granite top. You cannot see that it is elevated from the photo. Find a stud at the suspended corner and as many other spots as you want. Lag an eyelet into a stud and drill a hole for a bolt at the front. Use fender washers and an eyelet at front. Connect both with a turn buckle and you have hidden support (from the outside) and an easy way to level the outside corner. I used heavy wire in the photo but if I did it again I would use a turnbuckle.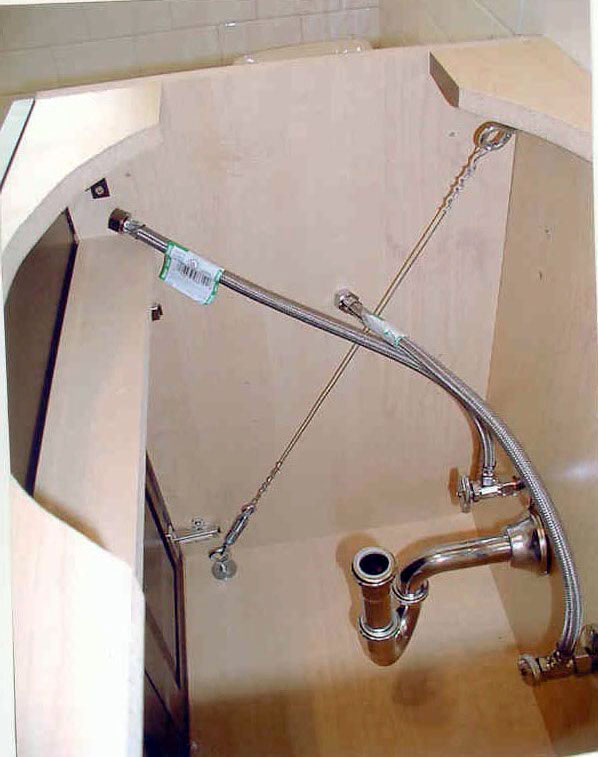 Click here for higher quality, full size image
Hereís a view of the vanity. A combination on L aluminum channel for rear support and the front cantilever I suspect would be the strongest installation.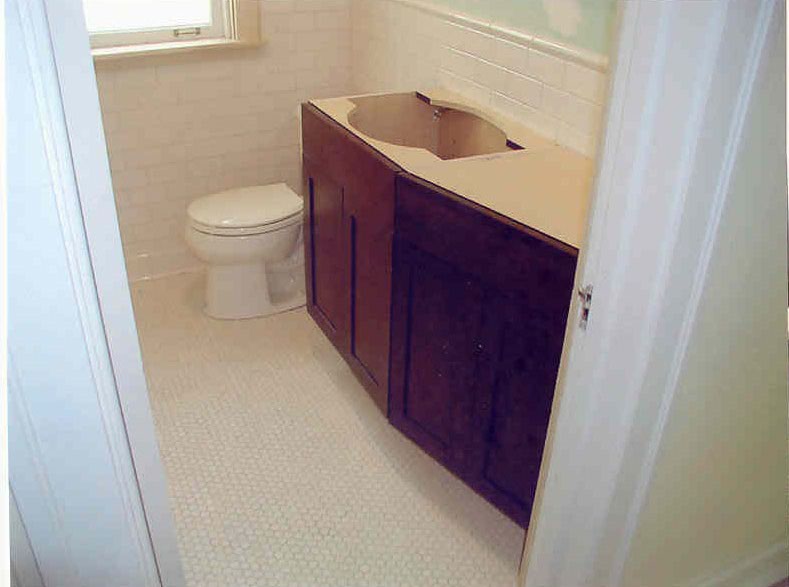 Click here for higher quality, full size image
---
From contributor A:
We have used 3/4" backs and then lag bolted into the wall. Make sure that the gables (sides) of the cabinet are glued to the back.
---
From contributor E:
I have used the turn buckle system as shown above, but I used a double side wall in the construction so as to hide the hardware. I couldn't imagine my customers accepting the turnbuckle showing inside the cabinet.