Veneering to a Bending Ply Substrate
Advice on adhesive choice, layup methods, and clamping techniques for a large curved veneer assembly. September 29, 2014
Question (WOODWEB Member) :
I am using a product called Kerfkore for the first time on a large island with a 9' radius that is 18' long. I thought I would give it a try as to reduce the labor on a glue up. It is a fiberboard core with a hardboard face for your lamination. I am going to use a maple veneer but have never veneered anything this large and I don't have a spray rig but I'm sure rollers will do fine as that is what I usually use for glue-ups. What would be the best approach for this? I have read in the Knowledge Base on adhesives but they always turn into a battle on the chemistry. Any help would be great. The arc length on this island is about 21' and 42" tall. It seems that contact is not the way to go, so maybe the white glue or a two part? Not real sure, it is a big piece.
Forum Responses
(Adhesive Forum)
From contributor C:
I think we need more information. How do you plan to go about this (for example, are you planning to vacuum bag the veneer to the Kerfcore, then somehow secure Kerfcore to a frame)? Adhesives and method are interrelated.

---
From the original questioner
:
I was planning on building the frame in one piece, attaching the kerfkore, and then applying the veneer to the whole so I could skip seams. It sounds like it would be better to veneer first and cover the seams with some panels. I have no vacuum system. I could clamp it using slats all along the length vertically to cover the height but I don't think there would be enough pressure in the middle to get a good mount. I did read about using white glue on both surfaces letting it dry and using an iron to get the bond.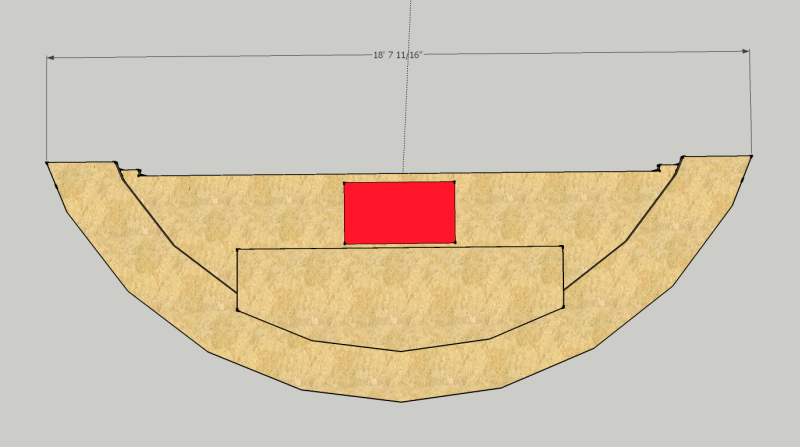 Click here for higher quality, full size image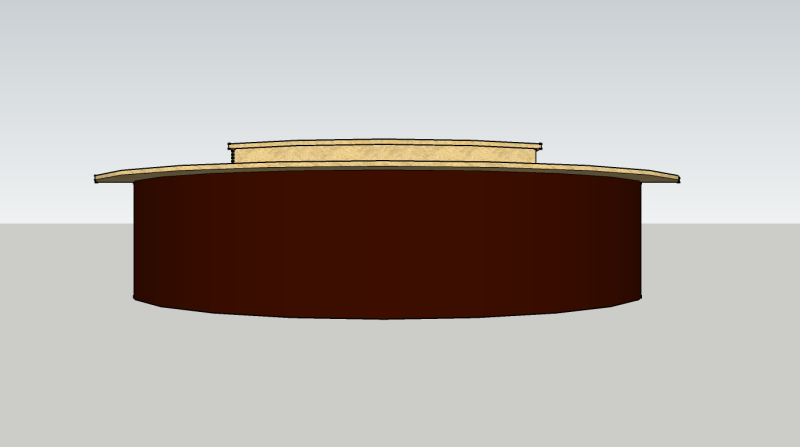 Click here for higher quality, full size image
---
From contributor C:
I think your biggest challenge here is how to get the Kerfcore veneered, not which adhesive to use. You're probably aware that there are many advocates of contact cement - I'm not going to go there, you can pursue the Knowledge Base at the Veneering Forum, suffice it to say I'm not a believer. Glue plus iron equals even less likely to work, particularly on such a large piece. Clamps and cauls - not on panels this big. You need to find someone in your area with a vacuum bag, pneumatic or hydraulic veneer press (someone who can press veneer) to veneer the Kerfcore. Or can you buy it with the face you want already on it. That would be ideal.
---
From Contributor Y
:
Obviously when doing this type of glue-up it's important to have your method thought out and everything laid out in advance so that it goes smooth no matter which type of product you end up using. The adhesive that you use will dictate the open time and you should consider that when selecting your method. I've seen shops use everything from vacuum presses to band clamps to clamps and cauls for this type of project. I do think a good vacuum system would be the best if available for this type of project since it applies uniform pressure throughout. If you go with slats or cauls like you mentioned, if they are bow shaped or have some sort of spacer in the center that is higher than the outside edge, it improves clamping pressures in the center. Adhesive application is also important on larger pieces to give you the working time you need with little mess to clean up. The pressurized systems with roller, spray or other quick spreading ability is the best for this type of application. Hand hoppers with rollers also work well.