Versatile Dust-Collector Hose Connectors
Rubber no-hub pipe connectors and clamps allow easy hookup of odd-sized hoses and pipes. January 13, 2009
Question
I am in need of a hose to connect a mitre box and hand sanders to my dust collector. I have used the Festool and the hose has a rubber slip sleeve to connect to the tools. However, $80 plus is a bit steep. Anyone have another vendor for something similar?
Forum Responses
(Cabinetmaking Forum)
From contributor R:
The DC ports come in a bewildering variety of sizes. Even the Festool rubber end does not fit everything. I use plumbing connectors. Rubber sleeves with hose clamps on each end. You can get them at Lowes, Home Depot, etc. Here is a picture of one connecting my fence hose to the DC post on my router table. The fence hose is just a Shop Vac hose.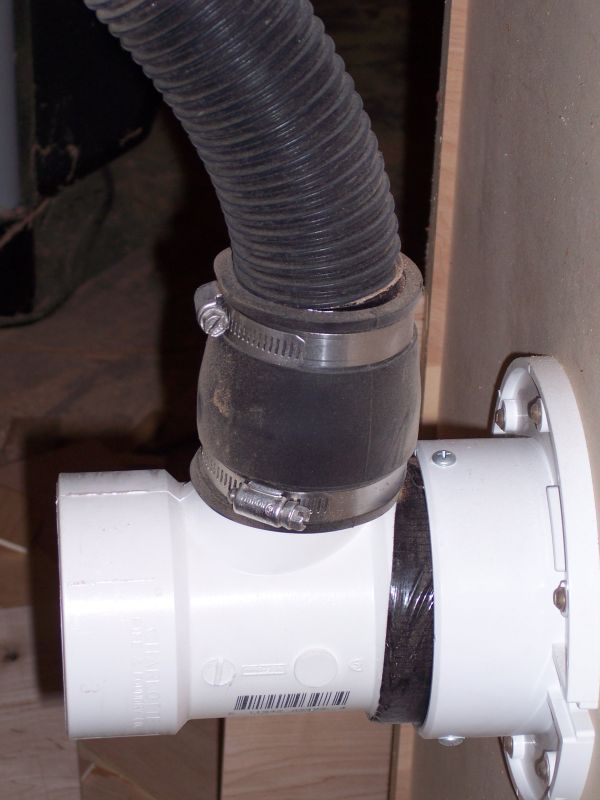 Click here for higher quality, full size image
---
From contributor B:
Just for information, the connectors are called no-hub connectors. Made for cast iron sewer pipes.
---
From the original questioner:
I was looking for something more easily swappable, like the Festool hose. This is for portable tools in the shop. Around here those rubber fittings are called Ferncos. Thanks for the responses.
---
From contributor R:
Actually, it is a pretty easy swap if you set the hose clamp to the proper tightness. You can clamp the rubber tightly to the vac hose and allow a friction fit onto the other stuff, or have a rubber sleeve on each machine and swap the hose in and out. It's not much different than a 4" vac hose. Get the right setting, and you are off. Last point, Rockler sells a hose clamp with a blue plastic thumbscrew on it for tool free tightening. Very handy to have around the shop and it would make swapping the sleeve much easier.