Vocabulary for Frameless Cabinet Parts


"What do you call that thing?" The terminology used to describe the various structural elements of a frameless cabinet appears to vary widely throughout the industry. June 16, 2014
Question
Can someone tell me the name of the part that goes between drawers boxes on European cabinets? Some say rail, divider, stinger and stretcher. All of the cabinet books that I have referred to call it a rail. AWI calls it a stretcher.
Forum Responses
(Cabinetmaking Forum)
| | |
| --- | --- |
| From Contributor W | Member |
| | |

I look at a rail as a horizontal on a face frame or a door, and a stretcher as a horizontal) not a floor, deck, bottom or top) on a cabinet case. You can have drawer and top stretchers, not to be confused with nailers which basically do the same, yet are used for installation as well as structure. A stretcher may require edgebanding where a nailer may not.

---

From contributor C:
Call it a "drawer stretcher". The best way I can describe it is it stretches across the cabinet, related to a drawer therefore a "drawer stretcher."

---

From contributor D:
Stretcher could apply to any partial depth/height construction element. Nailer is more descriptive for stretchers at the back of the box. Rail best describes a visual element between drawers (railed inset).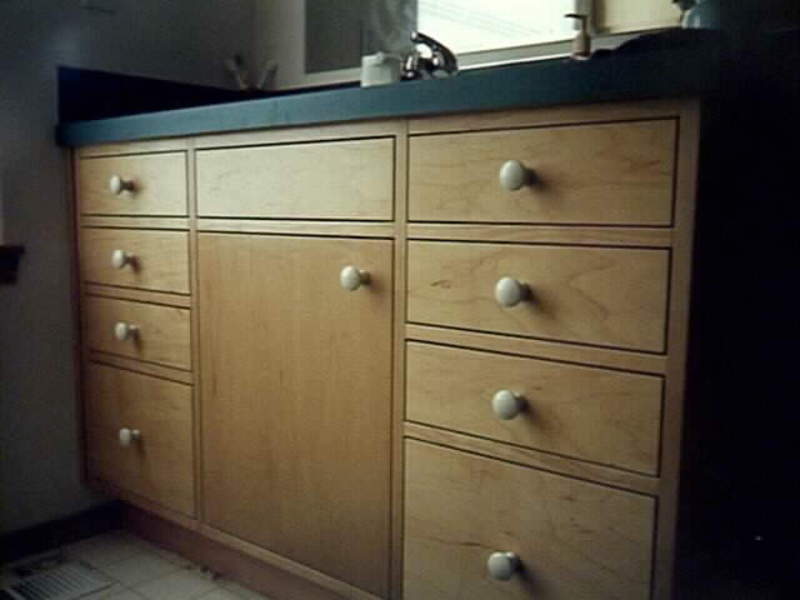 Click here for higher quality, full size image
---
| | |
| --- | --- |
| From Contributor U | |
| | |

Stretcher and nailer are descriptive words, where stile and rail are not and tend to confuse me. When I think stile and rail I think face frame and five piece door construction.

---

From contributor D:
Frameless stile and rail?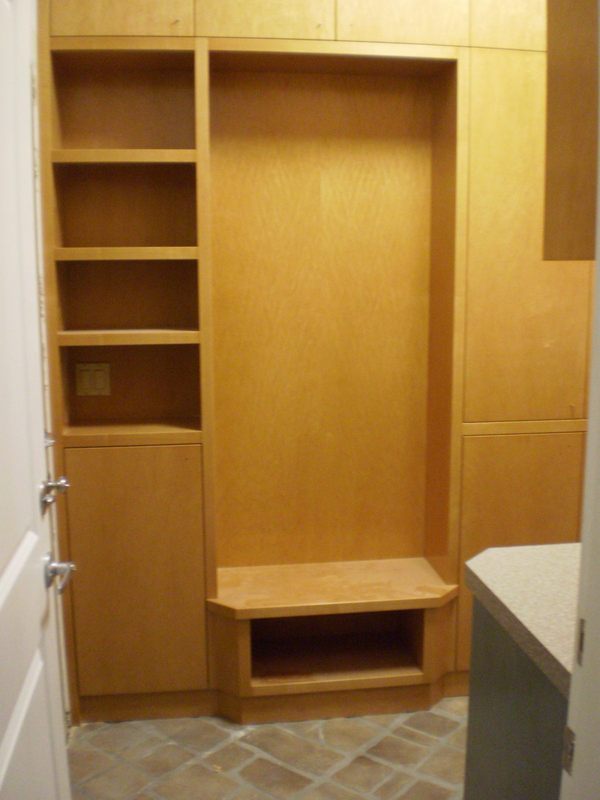 Click here for higher quality, full size image
---
| | |
| --- | --- |
| From Contributor U | |
| | |

The closet industry is so much simpler. We just call them fixed shelves, adjustable shelves, and partitions or verticals.

---

From contributor B:
I have also heard them referred to as drawer blades.

---
| | |
| --- | --- |
| From Contributor G | |
| | |

A case could be made for divider as well but that is a description of what it does. I personally like stretcher.

---

From contributor M:
In Häfele's mid 1980's publication "System Varianta 32" they were called "cross-members". The Grass publication, "Kiss II" called them "spreaders" while in Blum's "Pearls" they are called "cross-rails". Many shops I've visited in the US call them splitters. In the end I say take your pick, but once you choose a name stick with it or you'll confuse your designers and customers.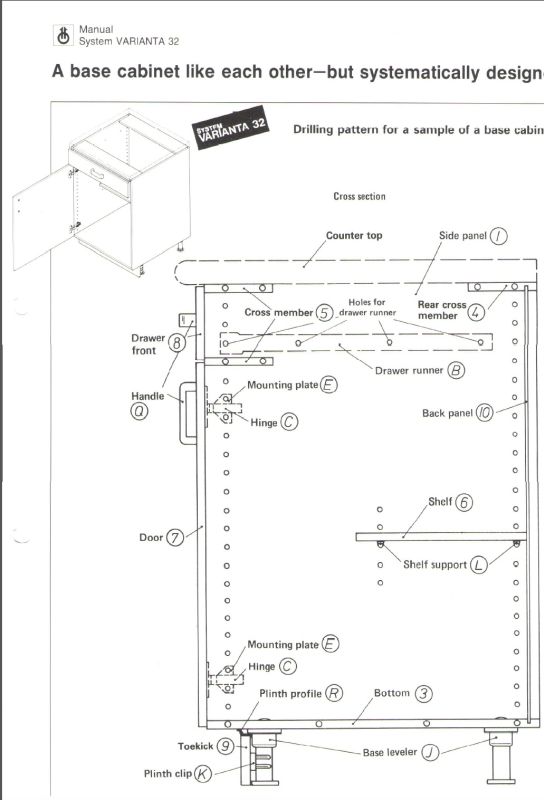 Click here for higher quality, full size image
---

Would you like to add information to this article?
Interested in writing or submitting an article?
Have a question about this article?

Have you reviewed the related Knowledge Base areas below?

---



All rights reserved. No part of this publication may be reproduced in any manner without permission of the Editor.
Review WOODWEB's Copyright Policy.

The editors, writers, and staff at WOODWEB try to promote safe practices. What is safe for one woodworker under certain conditions may not be safe for others in different circumstances. Readers should undertake the use of materials and methods discussed at WOODWEB after considerate evaluation, and at their own risk.

WOODWEB, Inc.
335 Bedell Road
Montrose, PA 18801

Contact WOODWEB Copyright © 1996-2020 - WOODWEB ® Inc.