What Wood Is This?
10/08/2014
From original questioner:
---
All three of these picture are from the same piece of furniture. What wood do you think it is?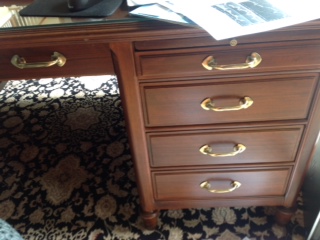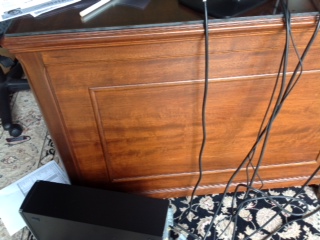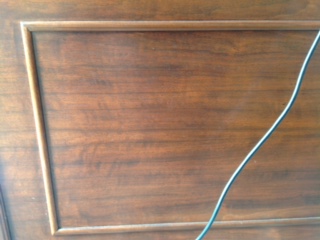 From contributor Je
---
Well, I could achieve something very similar with cherry. It's a little tough to say for sure with the small photos.

From contributor Ad
---
I concur with Jesse

From contributor Ga
---
I too think think the pics are too small. But from what I can see it looks like ribbon mahogany or sapele. Look at the finish very close. Does the grain look open or possibly filled smooth with a clear or colored filler?

From contributor Mi
---
1st and 3rd pic looks like cherry and the 2nd looks like mahogany.

From contributor Ge
---
Yellow birch or soft maple or maybe alder stained so that it looks like cherry.