West System 207 Special Clear Hardener
---
6/4/17 #9: Gluing solid wood to walls ...


Alan
No seams, did the pieces overhang the substrate? Did you use panel clips?
I see this fraught with problems.
I like Blair's idea. I also like Alan's idea.
But still likely to be trouble.
---
6/5/17 #10: Gluing solid wood to walls ...


Thanks for all of your responses. Alan if I glue the tiles to a backing (PB or MDF) am I not inhibiting the seasonal movement and will make the tiles more prone to checking? I like the idea of the tongue/groove application that Blair has suggested. Would be relatively easy with CNC. Urethane adhesive is an elastomeric adhesive that allows for movement but has a strong bond. If I can acount for expansion/contraction I may do it. Otherwise may need to look at a panel clip system. Most of my information has come from the flooring industry so far and they use urethane glues to adhere wide plank flooring to subfloor. This is industry accepted practice. I have attached an application of a similar product where they are gluing (I presume a yellow glue) to a 1/2" baltic birch plywood backing plank. I have resisted the urge to do this because anything that restricts wood movement in my mind was bad. Am I wrong in thinking this? Appreciate immensely all of the feedback.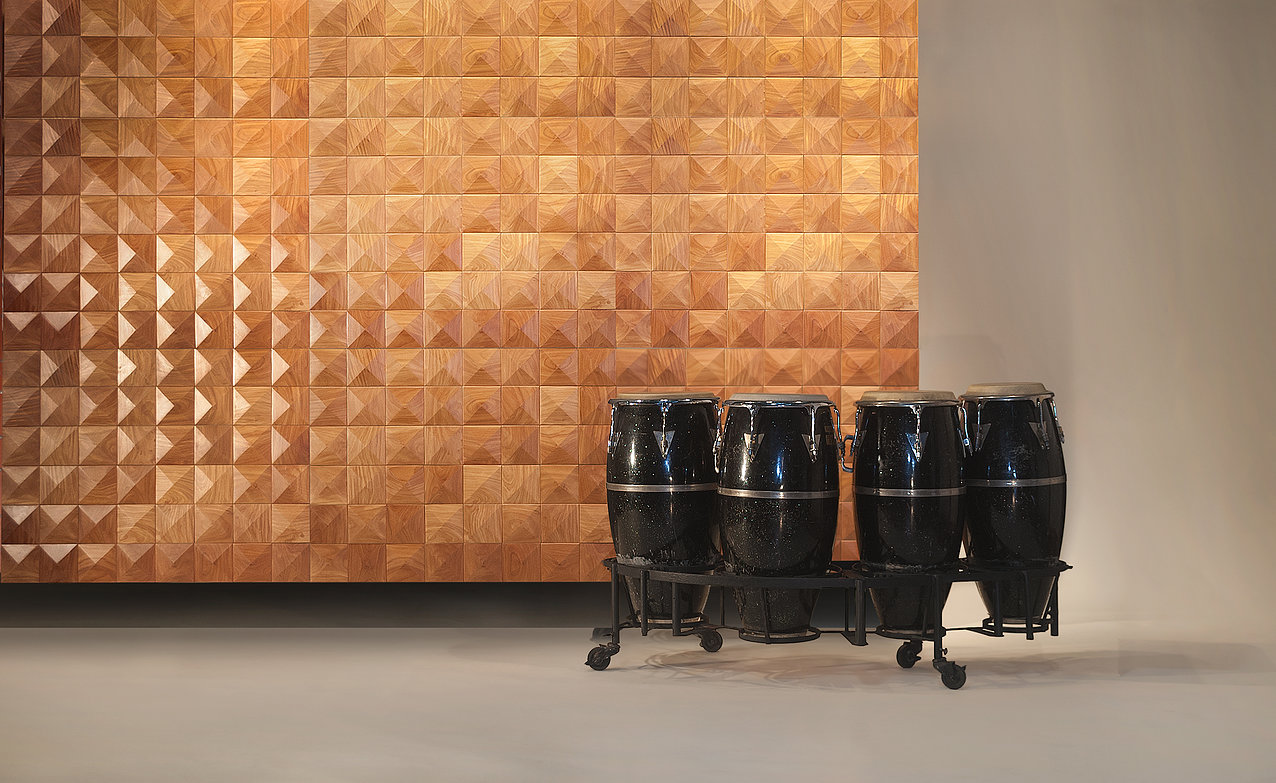 View higher quality, full size image (1276 X 783)

---
6/5/17 #11: Gluing solid wood to walls ...


Dave, I think your plan is about right. I like your adhesive choice, but think gluing to drywall may lead to problems. the paper face will be pretty easy to tear away as it fails within. I'd use MDF, or industrial PB even over baltic, which leaves you trusting the glue of the face veneer.
Then, I think I would like to see about 1/10" gap, which could be caulked and fingered off forming a fine little cove that could handle and hide any movement, and better than looking into a gap.
---
6/5/17 #12: Gluing solid wood to walls ...


Dave,
The picture is T&G flooring, reclaimed wood, no real finish. There is room for movement. It is in a relatively stable environment with not a lot of change in humidity or temperature. We have been using that technique for reclaimed woods and flooring for awhile. We don't want an installer putting hundreds of pieces up in the field 1 at a time and we don't want to adhere right to the drywall. We use a mastic to adhere to the mdf /pb.
The panels are undersized so the boards lap when put together.
---
6/6/17 #13: Gluing solid wood to walls ...


Dave,
the tiles in the photo above are not real wood. thats why they are able to glue them to substrate without concern of movement.
you can tell they are fake by the repeat in the pattern. (look at the tile 2nd from the right on the top row. then count 8 tiles to left. its identical. look at any tile there that sticks out and count 8 tiles left or right)
---
6/6/17 #14: Gluing solid wood to walls ...


Kevin
I noticed that last night, but it is an actual product that is being produced and sold. That picture is rendered (quite well I might add) but they have actual installed photos on their website so I know it is getting installed. I know that climate control has been mentioned more than once on this thread. These tiles are only going to be specified for climate controlled areas so if someone wants to put them outside on a patio it would violate the warranty. I think I just need to plan on the movement of these tiles and use an adhesive with elastomeric properties and account for some gap with the tongue and groove method. I want to produce a quality product but if someone uses it improperly I don't feel that I can be faulted. That said I know that too much installation problems will fall back on me in terms of reputation. Anyways I am going to do some mock installs on a wall in my shop and see how it holds up. If anyone else has any more suggestions or knowledge they are willing to impart I do appreciate it.
Thanks.
---
6/6/17 #15: Gluing solid wood to walls ...


"Climate control" does not mean "indoors". It means controlled indoor temperature and humidity. Most homes don't have this nor I suspect do many commercial establishments.
My home has central heat and upstairs air conditioners.
In the winter the heat is on all the time but we don't pay much attention to maintaining a specific humidity level. Different types of heating systems create different moisture level condition in a home.
In the summer we will turn on the A/C on extreme temperature and/or high humidity days but again don't maintain a specific humidity level.
An indoor controlled climate will be maintaining a specific humidity level all the time.
BH Davis
---
6/6/17 #16: Gluing solid wood to walls ...


for what its worth... we did a bunch of huge entry portals and hallways in 3"x3" end grain mesquite squares. they were glued to mdf using Bruce all in one. then they were made into these large elaborate assemblies. I had the task of fiinishing these monsters. I used lots of epoxy thickened with fumed silica and colored with dye powder to match the wood. we spread this over the entire surface, filling the gaps and sealing the wood, then ran it thru our wide belt to get a smooth surface before topcoating it. ill try and find a few pics.
---
6/6/17 #17: Gluing solid wood to walls ...


heres a pic i found.. we did ALOT of this stuff for this project.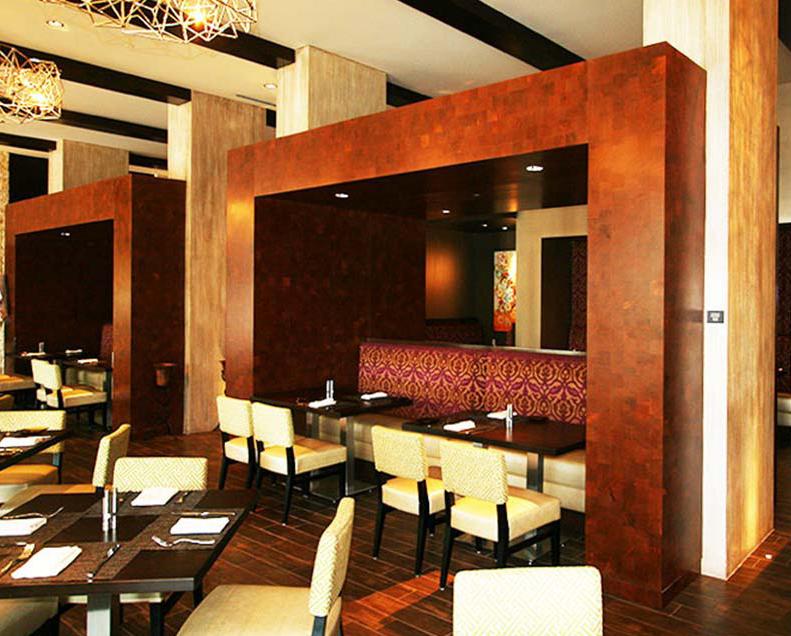 View higher quality, full size image (791 X 636)

---
6/7/17 #18: Gluing solid wood to walls ...


Mesquite is one of the most stable woods around. No surprise it works.
---