Tale of Greed and Aggression
---
9/10/19 #19: Louver Jig ...


Truly one of the most enjoyable and meaningful missives seen on this venue. As always, the Socharisms spawn insightful responses, recipes and all. :)
---
9/10/19 #20: Louver Jig ...


Good story. Concrete pricing here has long been controlled by the largest operator that also owns the only cement plant in the area. If the other companies don't conform they paid more for their cement. My Dad's company bought a lot of concrete and the only discounts were a small % if paid by the 10th. I don't know if the same situation still exists since I'm long away from that business.
---
9/12/19 #21: Louver Jig ...


Dave's story illustrates how these laws would be completely nullified if not for the individuals looking to profit from the situation.
The question is, is Antitrust a real situation.
Certainly something similiar to what Bruce suggests is not nefarious.
---
9/13/19 #22: Louver Jig ...


Anyone in any business that meets with others in the same business has a permanent tightrope to walk. Lots of opportunities for violations. Even a casual remark at the bar over a drink (or 6) can be construed as conspiracy to fix prices. That being of a more innocent nature than that of the terribly impoverished concrete boys and their tale of woe.
I have found that when I am in a rare situation that entails socializing with others in my field, that it is best if I just shut up (imagine that....) and listen. I can re-order drinks, but other than that, I can learn more by just listening and contributing when I can.
---
9/13/19 #23: Louver Jig ...


I am all ears when you are talking about woodwork.
I wonder if the annual pricing survey could be construed as a transgression against the state?
---
9/13/19 #24: Louver Jig ...


I will ask Will Sampson
---
9/16/19 #25: Louver Jig ...


Some years ago, when I was a member of AWI, I was given a pricing guide. This did not have dollars in it, but did have charts and such for recording real timed events in the shop. Make one tenon =x time. Make 2-4 tenons, x-time each. Manufacture to continuous profile - 1 l/f = x time. 200 l/f, and so on.
They also had advice for using replacement costs for materials, and general shop management.
The idea was to plug in your shop rate, and come up with a price for a job, after counting every operation and knowing (from history) what time it took. Extremely cumbersome, I could never use it. But if enough people learned it at a seminar, used it and stayed in touch and compared notes, could they be liable?
---
9/16/19 #26: Louver Jig ...


David, how likely/easy or potentially possible is it for an operator to make an error with your jig, particularly after the tedium of a half dozen hours, and thus ruin the stile and have to start over making a replacement?
Particularly vulnerable might be the advancement of the work piece for each cut or accurately setting up for the reverse side.
---
9/16/19 #27: Louver Jig ...


Dave you're missing the point.
As is often the case in this industry one has to put down the magnifying glass and pickup the binoculars.
---
9/17/19 #28: Louver Jig ...


Yes, I have long preached that a mistake early on is less problematic than a mistake later. Loading a curved stair for delivery presents problems where the complete thing is at some risk. Better to misscut a few parts than to lose the entire project.
"Missing the point"? Oh no, not again. I have that as a fault - looking at the wrong thing, or the wrong end of the binoculars. I was never good at making money. My strengths lie elsewhere.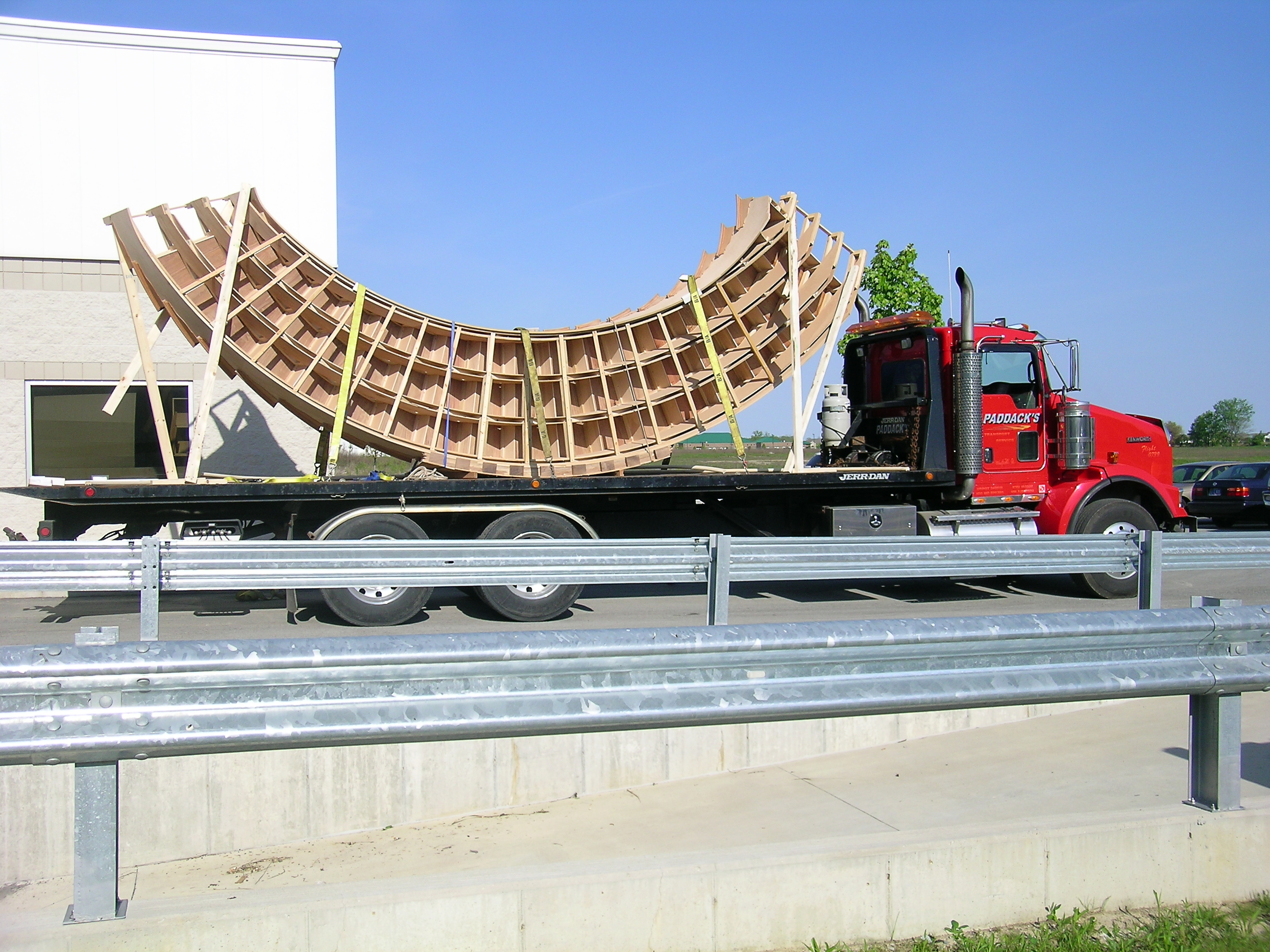 View higher quality, full size image (2592 X 1944)

---
9/17/19 #29: Louver Jig ...


The antitrust yik yak is specious and benefits no one
---
9/17/19 #30: Louver Jig ...


I do respect your woodworking skill
---