http://www.allmoxy.com
---
10/12 #21: Recovering from burnout? ...


Brady, I get that. I love change, unfortunately I love it so much that any long term goals for the business are impossible. My hard drive is full of abandoned business plans, if I stuck with any of them I'd probably be running a $1M business right now.
That's really the root of my frustration.
I signed up for your service a long time ago, I think it's brilliant, but couldn't figure out what I wanted to do with it. I have a pretty good idea now but again I'm afraid it will end up in a dusty corner of my website with all my other hare-brained schemes.
---
10/12 #22: Recovering from burnout? ...


Website: http://www.allmoxy.com
Whoops, don't mind those notes at the top of my post. My bad...
---
10/12 #23: Recovering from burnout? ...


@ Glenn post #19, so you are recommending drowning to change your perspective?
In my best Bob Newhart voice yes I imagine that would change your perspective.
---
10/13 #24: Recovering from burnout? ...


Pat,
Drowning would certainly change one's perspective, from one of flesh and blood, to, uh, spirit? I'm assuming he meant near-drowning. Never-the-less, I get his point.
To the OP and some others: After 2008-2009, I thought I was burned out. I probably was. I was dog-tired and wondered if I was depressed, although deep down, I didn't think I was. I found out after a long time that I had diabetes. So, if you're like me and don't often visit a doctor, consider a thorough exam to see if there is an underlying health matter as part of, or all of, the problem. FWIW.
---
10/16 #25: Recovering from burnout? ...


Go for a walk every day! I thought it was a bit goofy at first but now I carve out an hour each day to take a walk in the woods. I come back energized.
Find one or two good employees who can work unsupervised. I have 3 good employees who I can leave in charge whenever I need it. I even go skiing when there's a big snow day. Pay your employees well and treat them well. Even allow yourself to let the overall bottom line of the business take a bit of a hit. If you can pay the bills and have time off it's worth it.
---
10/21 #26: Recovering from burnout? ...


In this business for 25 years and loving it.
I too was disillusioned and burnt out 7 years ago. Minimum wage for my employees were 30$/hr (I live in Sweden..) and i had to pay their sick leave for two weeks when they were ill.. I worked 100 hr weeks but made no money. Becoming a father of twins I took a long hard look at my business and realised a couple of things. 1st, I fired all the employees, 2nd, I looked at where I made money and realised that in my case residential work needs to go, and maybe most importantly I needed to say no to jobs. I used to say yes to everything, servicing my customers to an absurd degree. Most importantly I realised I was reacting, not acting. Running around and putting out fires and not developing the business. Today I have a turnover of around 300K per year with no employees and a profit of 100K. I don't lease machinery, I own everything including a new SCM CNC and egdebander. My shop is on my own property, keeping the overhead close to zero, if I want to. I work 40hr weeks. My family and I go for long vacations minimum two months per year. The first time we went away I was worried the customers weren't going to be there when I came back, but they were..
Best regards,
Christoffer S.
---
10/24 #27: Recovering from burnout? ...


OK, I read all the posts.
I suppose a lot of these don't affect my situation as I'm not doing it as a business.
I have small dusty shop in my basement.
When I finally retired, (3 jobs, police officer, senior mech designer,and school bus driver) I finally started using the tools that I had to make tables, cabinets, etc.
custom pieces for friends, only charging them for materials. My last job that I'm now finishing has been in progress for approx. a month. I feel burnt out already, and at times, don't feel like going back down.It's the damndest thing though, if I'm not down there working, I'm thinking about it and new designs. Make any sense??
I suppose if I made money out of it, it might give me some incentive. Then again after reading what you guys are going thru, maybe not.
Thanks for hearing my out,
Rich T
---
10/24 #28: Recovering from burnout? ...


Projects: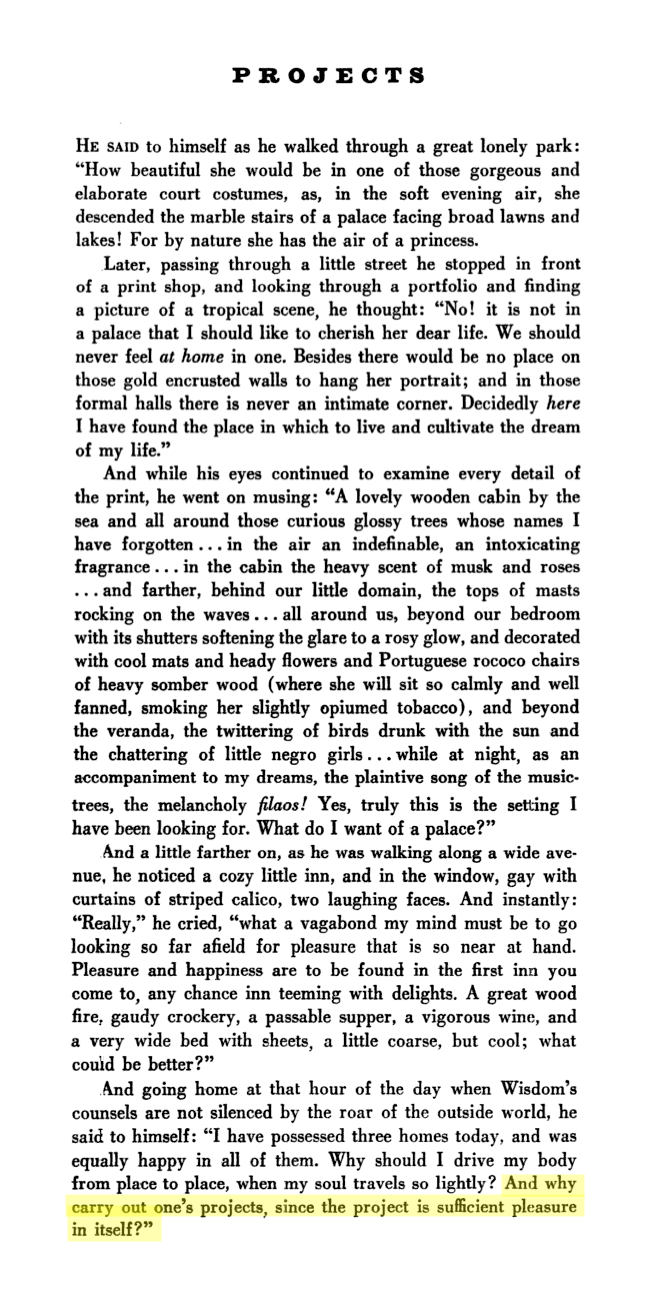 View higher quality, full size image (654 X 1312)

---
10/24 #29: Recovering from burnout? ...


Good One, Cabmaker.
I suppose the trick is to look at it "when wisdom's counsels is not drowned out by the roar of the outside world."
The question is the answer...
---
10/25 #30: Recovering from burnout? ...


All of the above about changing routine and getting out of the shop— that's the first step.
Second step, when you are away, far from it all, ask yourself what you would rather be doing. There are a couple ways to frame this— it could be a different job, but it could also be a different process.
What's another skill set you need to use? If you are in the shop all the time, and lose track of your need to be with people, think about how you could bring that back to your work. If it's not out-and-out changing jobs, could it be through taking one of the hundreds of skills of running a business and changing things around so that's your primary responsibility?
It's important to ask these questions when you are out of the shop. New thinking takes new surroundings.
---