You are not logged in. Consider these WOODWEB Member advantages:

A personal "member history" that displays your posts at WOODWEB
Your forms at WOODWEB will be filled in automatically
Create your personal "My Favorites" page
Numerous automatic notification options
Deposits for spec home cabinetry
4/14

Website: http://morantzcabinets.com
I have been building custom cabinetry for a custom home builder for three years. The payment schedule we agreed to was the same I have for my residential clients. Average project of 40k with kitchen, several vanities, cabana and bar or wine room. Very modern flat slab cabinetry with floating vanities in high gloss or supermatt melamineís and a lot of textured melamineís.50% deposit and additional 25% on door production. We are often working on several homes at once and have an additional warehouse to keep finished cabinets till homes are ready. Often installing before a/c or electricity. We get the last 25% when install is finished even though custom panels will only be installed later when integrated appliances are installed.
The builder has now told me that he does not pay other vendors this way and normally gives a 25% deposit and the total balance 15 days after install is complete as thatís when bank pays him. He can not afford to carry me and I will have to self fund. I have 30 days to pay my suppliers and of course my labor is paid weekly, so this will be a new thing for me. Perhaps I have been spoiled with my old agreement , but want to know how others are negotiating their payments. It can take several weeks till electricity is on and appliances are delivered and I feel I should at least get paid when cabinets and doors are installed. Occasionally the house is sold during construction and it takes time for handles to be chosen which we install later. How do you guys handle this type of arrangement? Half of our sales are with this builder and we have an excellent working relationship and I donít want to mess it up. Thanks in advance fir any advice, harold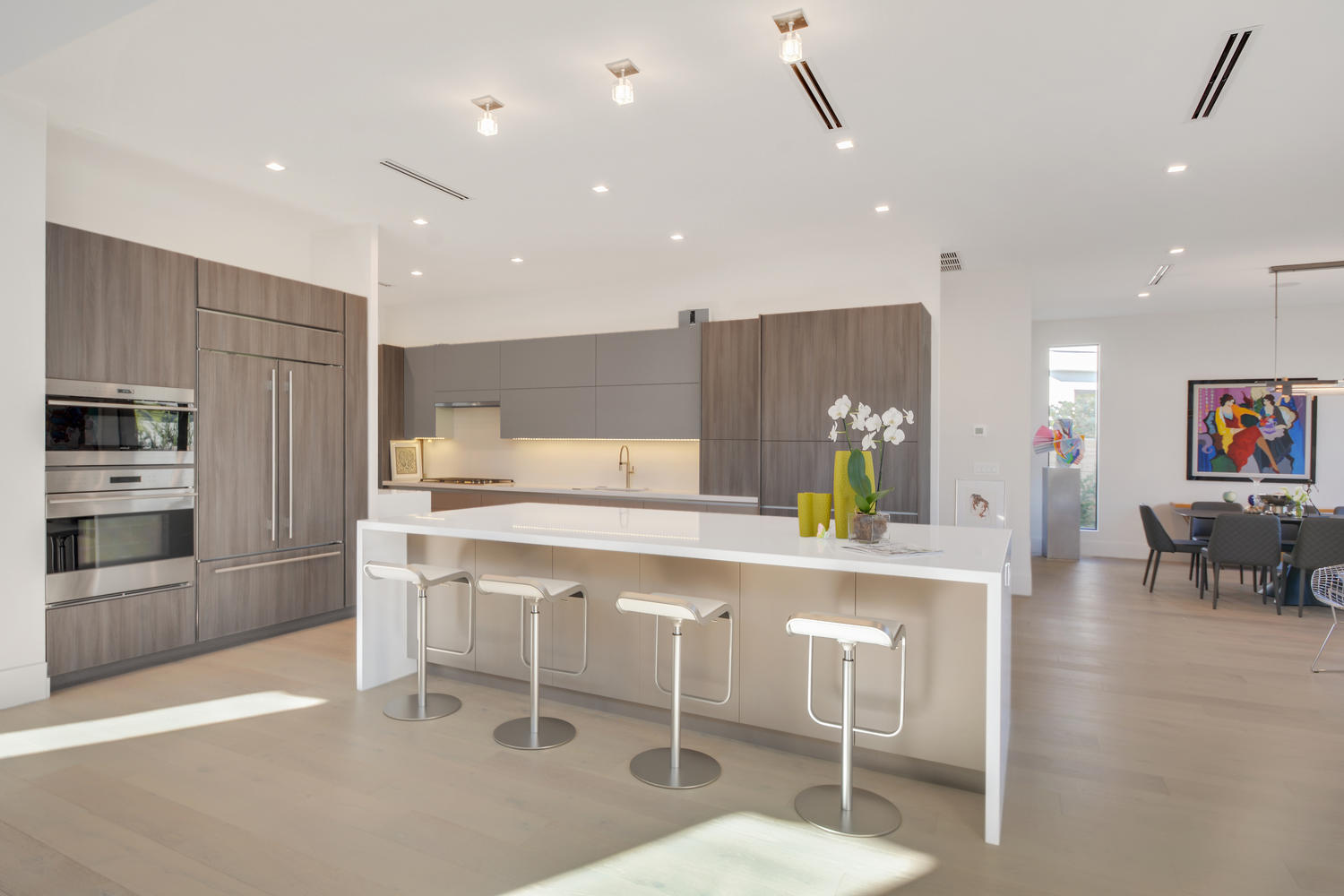 View higher quality, full size image (1500 X 1000)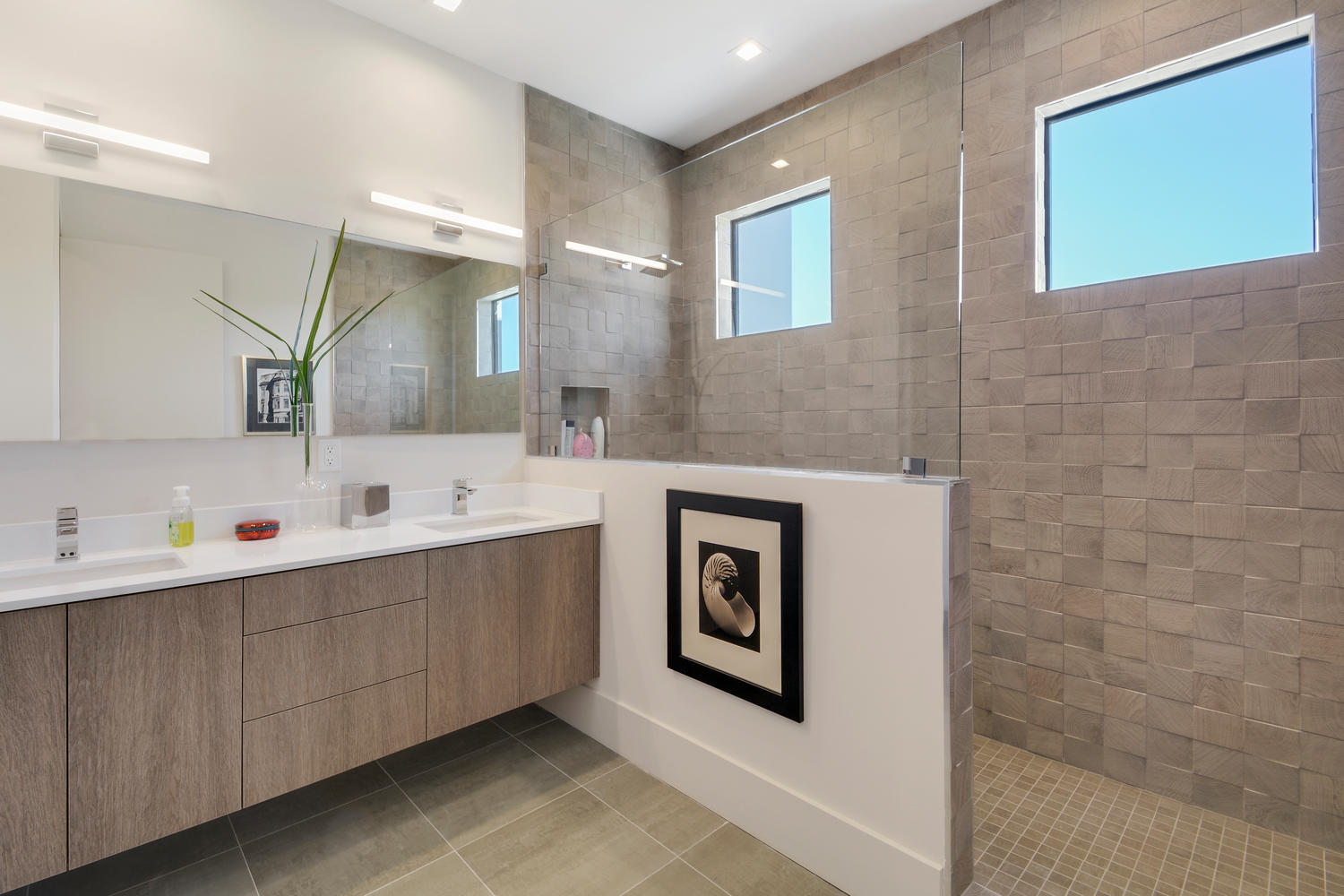 View higher quality, full size image (1500 X 1000)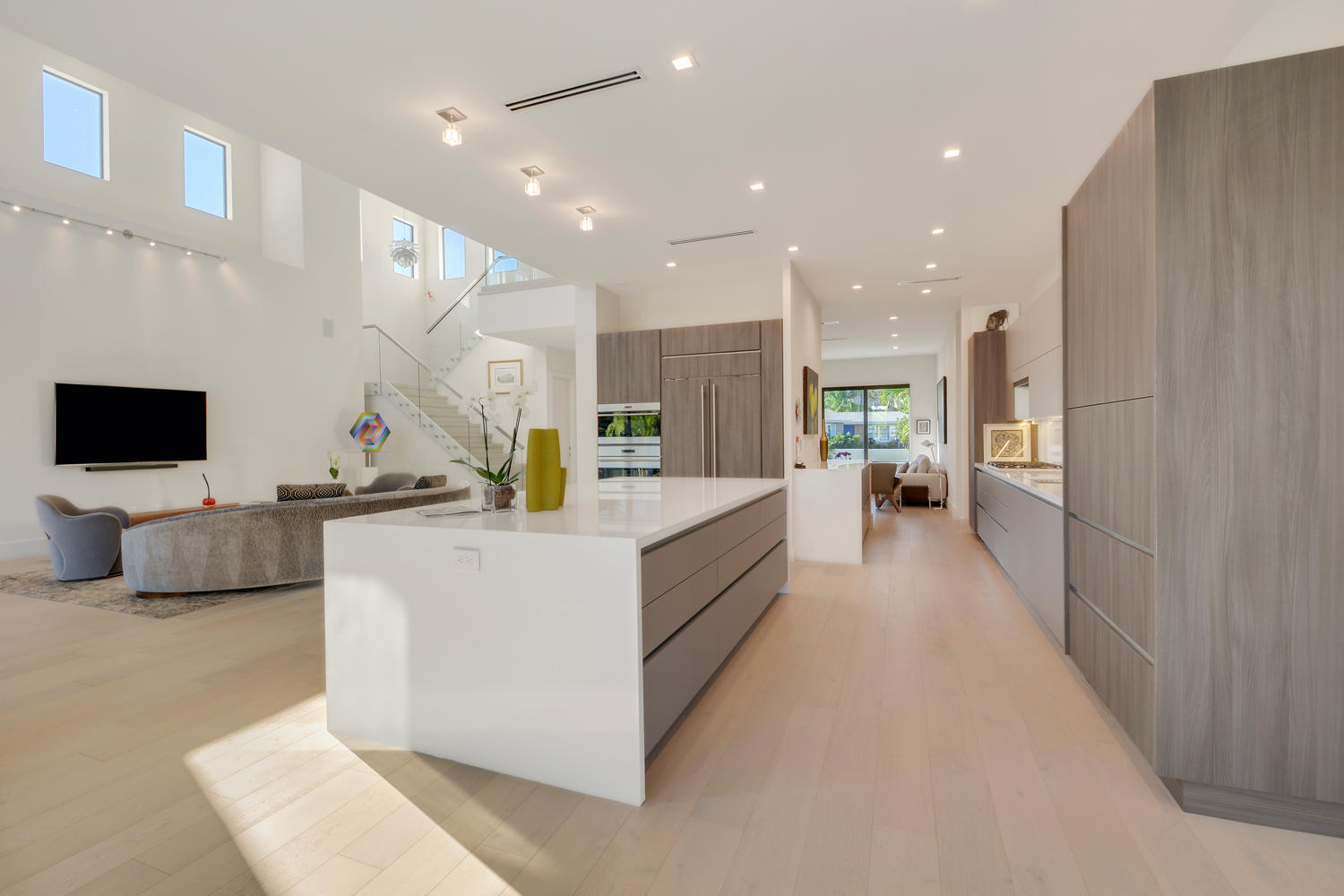 View higher quality, full size image (1500 X 1000)

---
4/14 #2: Deposits for spec home cabinetry ...

If you cannot afford to self fund they the other option is to drop him like a rock. He is using you as a bank but you aren't getting any interest on his loan from you.
15 days isn't that bad, but you might have to agree that installation is after the cabinets are installed and the appliance panels are a separate payment since that part isn't under your control and he can push this out pretty far to keep from paying your last payment.
Also 25% at the end is too much. 5-10% is more than enough to leave at the end.
---
4/14 #3: Deposits for spec home cabinetry ...

I would never in a million years install with 75% of the money I his hand. It's never easy bit I'd tell him to go pi$$ up a rope. If he can find someone else to do what your doing with 25%down I'd be shocked.
---
4/14 #4: Deposits for spec home cabinetry ...

25% will cover the materials right? That means you finance the labor. I didn't do any spec house work, but did a little commercial. Those general contractors are horrible. They always went past pay dates. They usually retain 10% until the whole job was completed and all punch lists were signed off. That means repairing other trades damage to your work weeks after you leave. You just have to decide if you want the work or not. He'll easily find someone else to do it at his terms.
---
4/14 #5: Deposits for spec home cabinetry ...

Website: http://customwoodmontrose.com
50% deposit before any work starts unless the job is big, that usually is over 75K. Then it's usually 1/3 or so. Our usual contractors know this and don't argue. We are not a bank as others have stated. Materials aren't getting any cheaper and neither is labor by any means. Don't finance the job yourself as it could go bad really easy.
---
4/14 #6: Deposits for spec home cabinetry ...

have you ever had any problems getting paid by him before?
i would be hard pressed to turn away 50% of my business over something like this. yes, getting yanked around with a payment schedule that was working for you, and was known to by him, isn't any fun, but what state would your business be in if he you dropped him?
with a good working relationship, i would figure out a way to come up with a compromise. maybe your standard payment plan on contracted jobs and something in between your existing and his new idea on spec homes. you don't want to be the bank and he doesn't either.
and in the meantime, try to figure out a way to make his 50% of your sales into something like 10% so you can walk away from him (or future him's) if things go south.
good luck.
---
4/15 #7: Deposits for spec home cabinetry ...

Website: http://MCCWOODWORKING.COM
What are your margins on his jobs? If his jobs are low margins, you cannot do it. Your website says that you are in Florida. Florida is booming right now. There is a history of up and downs everywhere, but I think Florida is even more so. If you didn't get paid on two jobs, how would this impact your business?
Having one account that represents 50% of your business is not good. My experience with Spec builders is not good. They tend to not have any loyalty. You will do better with Architects, Designers and Custom Home Builders.
---
4/15 #8: Deposits for spec home cabinetry ...

Website: http://morantzcabinets.com
Just to clarify. This client is a custom builder. Homes are in 2million and up range and are often sold during shell construction or at other stages. Sometimes I end up working with builder and client so they can pick their own finishes. You are all right about not having so many eggs in one basket. Although market here is excellent, itís mostly in these type of homes. Itís difficult to get entry into new builders as they have their preferred vendors. I have a strong presence on Houzz which is how I met this builder and he has also sent his friends and family my way as well; at my financial terms, and they are very happy with the work. He is totally trustworthy and good for the money and not a flyby nite operation. History and community ties from Canada where we are both from and we trust each other. I have sufficient funds after a dynamite year and will try the next two homes which total a little over 80k of cabinetry with the 25% deposit and see how I can manage and will negotiate again after. If he gets paid by bank after cabinets are installed, I will verify if thatís after initial installation even though certain parts arenít complete. We donít know stall toe kicks till after counters are in and appliances are installed for example as they are always integrated appliances with toe kicks covering dish washer etc. same with subzero integrated appliance panels for wine bars, freezers and fridges. These are not delivered till end of total house is ready.thanks for your comments to date, Harold.
---
4/15 #9: Deposits for spec home cabinetry ...

We work in high end custom homes also. We get 50% before work is started then 40% at delivery and 10% when it is done. Custom home builders are normally working on construction loans. The bank will give them a draw on the cabinet deposit when they ask for it. Once or twice the bank has wanted to see the cabinets inside the house before they will do the 40% draw. Even if you happen to walk away at this point the builder can find someone to install for less than 10% of the cabinet cost. Let the bank be the bank. We have materials to buy, labor, and overhead. I am sorry if the builder can't get the money we still have to pay our bills and so should they. If he really likes your work then I don't think that he will drop you. Also most other trades only finance their labor. Plumbing pipes, framing and that stuff is in the house budget and gets delivered to the job site paid for by the builder. Their only overhead is their labor. I would talk to him about this. You have to carry a lot more on your back then any other trade.
---
4/15 #10: Deposits for spec home cabinetry ...

If he is using a bamnk he should be billing every month, you may need to inusre work that is complete but the bank should authorizes actual payment for actual work and materials plus shop drawings and immobilization.
Every bank and area is different; learn the rules and invoice format and see if it works for you.
Banks don't like parting with money they can't recover if its not on the real estate. They are used to special terms.
---
4/15 #11: Deposits for spec home cabinetry ...

with some of the bank comments - i was a custom home builder from 02-07. we were allowed four draws per spec build. this would cause us to keep a lot of money in the bank to float payments due in-between draws. we could get extra draws, but were charged for this. also, these draws were figured on an estimated build cost, not a sell price, so we didn't collect most of the profit until after the home had been sold. i'd guess things aren't exactly the same these days, but the i'm sure they haven't gotten more generous for the borrower.
also, ryan is correct about how most trades work with builders. typically, most of the materials are provided by the builder, with hired labor to put it together/use it. you could argue this point to be treated differently from other trades he's comparing you to.
---
4/15 #12: Deposits for spec home cabinetry ...

One of the major difference is cabinet maker purchase materials delivered to their shop and fabricate them. On a job site whether the sub is supplying materials or not, they drywall, lumber, concrete, rebar, roofing, plumbing is delivered to the site and then billed.
The material is onsite and most the material supplier pre-lien and the bank is aware of it.
If we allow suppliers to pre-lien materials, they get paid when we get paid, this is useful on large jobs as you don't have to tie up your credit.
We don't do this very often but for slow pay high dollar projects its useful.
---
4/15 #13: Deposits for spec home cabinetry ...

Website: http://mapleriverwood.com
I agree with Ryan, the google, and Alan F. the contractor should realize (or at least have a discussion with him) that you are different from all the other trades on the project. You are a supplier/provider of goods and services. Most of the other trades are labor. Your outlay of materials exceeds any other trade up front. 15 days doesn't sound like a lot until you verify what day is considered "installation complete".
I wouldn't give in too quickly to his new terms. I would let him know that his new schedule is going to hurt you and possibly set you back while waiting on payments. Especially if you're going to continue building ahead and putting cabinets in storage for the next project.
Harold, I know you'be been working this business for many years. You've seen how these things work. On spec homes the contractor has a very narrow window to get the project complete or the bank starts squeezing the contractor with interest payments, the contractor squeezes his suppliers and subs...and the world goes round and round.
Give in too easy now and when he needs to change his terms again, he won't flinch at asking you to do more with less again.
---
4/15 #14: Deposits for spec home cabinetry ...

Website: http://morantzcabinets.com
I picked up the 25% deposits for two homes today and discussed the issue with the builder and his mom( this is a family business) I have been working mostly with the mother as we do designs and colors together and she values my advice, the other trades get draws that cover the materials and labor and they recognize that a draw system would be fairer. Not as big a deposit as I would have liked, but I have other designers that I work with that are larger dollar projects for two-three bedroom condos that are in the 80-100k range per project where I go get sizable deposits and my daily bank balance is in very good shape. Have done over 20 homes together without a hitch and they sell fast, and I am always available when needed and they pride themselves on keeping same trades for years and we all work well together and know each other. Found a happy medium for now, I am 68 years young and not looking for major changes or even to grow too much as my family time and other interests are more important to me, and would not want to start developing another major account like this at this point., thanks for all the input and advice as always and always looking to reciprocate, Harold.
---
4/15 #15: Deposits for spec home cabinetry ...

Website: http://www.sogncabinets.com
If you trust him, raise your price and who cares. Easier customers should pay less.
Finance the short cost until you're accustomed to carrying a bit more capital on hand, then it's just another work week.
Make it pretty clear you don't like the idea of gators choking on his tool belt and you'll be fine.
---
4/17 #16: Deposits for spec home cabinetry ...

This is why I do not work for con-tractors!
---
4/17 #17: Deposits for spec home cabinetry ...

Website: http://morantz cabinets.com
He is not a con-tractor, these are great people with forward vision that are building beautiful homes and providing a great living for me and many other trades. I have never been shafted fir even one penny and was presented with these new changes before accepting me t two homes. Business is business and they have negotiated in good faith and we are off and running with another 100k of work that is way less complicated than individual private clients but has other tomevoriented challenges, I have 100k in account at end of year partially because of them and just wanted best advice on dealing with changes. Thanks guys for the advice and support. Harold.
---
4/17 #18: Deposits for spec home cabinetry ...

Harold,
There are few reasons to require a deposit
1) You don't want any risk on custom made items and are shifting the risk to the purchaser, in theory sales without risk should be at a lower markup because you will be paid.
2) Some customers you don't trust so they have to pay in advance.
3) You have a policy that requires deposits and you are firm on it.
Then there are reasons that don't make sense to me but are valid
1) Don't have any open accounts and can't order materials without customer money.
2) Can't make payroll without money from customer.
These two items make me wonder if a business is making money, in theory a shop with increasing sales that is on the cash method of accounting and always requiring deposits could lose money yet always have money.
We do work where on average we get paid at about 75 days from date of invoice not including retention that seems to take 4-12 months to get paid.
Lets assume you can fund the work, then there is the cost of using either your capital or borrowing, lets say 7% in today's climate on a line of credit.
There is some risk on the payment schedule but lets assume you have lien rights so that minimizes some of the risk.
Then there is they have always paid you so that reduces risk.
To me, that they are discussing payment in terms in advance means they want to make sure you can work within their terms, which is much better than expecting the deposit and not getting it.
We take deposits on direct work as a matter of policy and always in cases where the product ships out of state or we don't install just because of all the lien tracking.
Progress billings for work in place are another avenue that can reduce deposit requirement and keep payments flowing.
Best of luck, they seem like a good customer.

---
4/17 #19: Deposits for spec home cabinetry ...

Website: http://morantzcabinets.com
Alan F. Thanks for the great points. Straight facts without the suspicion and fear.
They have agreed to the last scenario of progress payments after the 25% deposit.
Iím mean time my other designers that I work for and individual clients that come mostly from referrals know from past experience and my reviews on Houzz that I am reliable and they still give me 50% up front with progress payments as I send photos of progress and they can see the actual cabinets in stock, regards, harold.
---
4/18 #20: Deposits for spec home cabinetry ...

Harold.
We bill everyone including school districts, churches, gcís, etc for shop drawings and material draws. They all pay it. I billed Starbucks and Texas Roadhouse through their gcs and they paid it.
Anything custom is 50 percent, period especially residential. Stone or quartz does not come into my shop without 50 percent up front. Period.
Get some more clients. Do not paint yourself into a corner. Get a diverse revenie stream. Believe me, you are doing the builder a huge favor taking on his work.
---

---
Buy & Sell Exchanges | Forums | Galleries | Other Resources | Site Map
---



Buy and Sell Exchanges



Job Opportunities and Services Exchange
Employment opportunities and services within the woodworking industry

Lumber Exchange
A worldwide buy/sell exchange for lumber and wood products

Machinery Exchange
A worldwide buyer and seller exchange for woodworking machinery and equipment.

Classified Ad Exchange
Classified advertising for the woodworking industry (for advertisements that do not include machinery, lumber products and employment listings)


---



Forums



Adhesives Forum
Discussing topics related to adhesives within the woodworking industry

Architectural Woodworking Forum
Discussing quality standards and production of architectural wood products

Business and Management Forum
A forum for the discussion of business topics: from sales and marketing to dealing with difficult customers.

Cabinet and Millwork Installation Forum
Discussing all aspects of installation issues encountered by cabinet and millwork installers.

Cabinetmaking Forum
Discussing 32mm and face frame cabinet construction including fabrication, casegoods design, and installation.

CAD Forum
Shedding light on the all-too-often shadowy world of CAD.

CNC Forum
Discussing CNC (computer numerically controlled) woodworking equipment, software, and automated product manufacturing.

Dust Collection, Safety and Plant Operation Forum
Discussing topics related to maintaining a safe and productive working environment.

Professional Finishing Forum
Finishing issues for the production environment

Forestry Forum
The science and art of forest cultivation and timber management, planting, surveying, tree diseases, silviculture and timber harvesting

Professional Furniture Making Forum
Helping professional furniture makers improve quality, save time, and increase profits

Laminating and Solid Surfacing Forum
Issues related to laminating and solid surface materials and processes

Commercial Kiln Drying Forum
Discussions covering issues faced be commercial drying operations that process at least 750,000 bd. ft. of lumber per year

Sawing and Drying Forum
Discussing topics related to primary processing and drying of lumber

Solid Wood Machining Forum
Discussing topics related to the machining of solid wood

Value Added Wood Products Forum
Learn how to improve your output, find new markets, and boost sales of your lumber products

Veneer Forum
Discussing topics related to veneer processing, manufacturing, and fabrication

WOODnetWORK
An electronic discussion group for woodworkers throughout the world


---



Galleries



Project Gallery
Where professional woodworkers can post examples of their work

Sawmill Gallery
Professional primary processing companies display and describe their sawmill facilities

Shop Gallery
Professional woodworkers display and describe their shop facilities, products and equipment

Shopbuilt Equipment Gallery
Professional woodworker's jigs, rigs, and shopbuilt equipment


---



Other Resources



Industry News
Late-breaking news from all sectors of the wood industry

Video Library
Index of industrial woodworking related digital videos on the web

Auctions, Sales and Special Offers
Advertisers offering woodworkers discounted prices on good and services, and announcements of upcoming auctions


FORUM GUIDELINES: Please review the guidelines below before posting at WOODWEB's Interactive Message Boards
(return to top)
WOODWEB is a professional industrial woodworking site. Hobbyist and homeowner woodworking questions are inappropriate.
Messages should be kept reasonably short and on topic, relating to the focus of the forum. Responses should relate to the original question.
A valid email return address must be included with each message.
Advertising is inappropriate. The only exceptions are the Classified Ads Exchange, Machinery Exchange, Lumber Exchange, and Job Opportunities and Services Exchange. When posting listings in these areas, review the posting instructions carefully.
Subject lines may be edited for length and clarity.
"Cross posting" is not permitted. Choose the best forum for your question, and post your question at one forum only.
Messages requesting private responses will be removed - Forums are designed to provide information and assistance for all of our visitors. Private response requests are appropriate at WOODWEB's Exchanges and Job Opportunities and Services.
Messages that accuse businesses or individuals of alleged negative actions or behavior are inappropriate since WOODWEB is unable to verify or substantiate the claims.
Posts with the intent of soliciting answers to surveys are not appropriate. Contact WOODWEB for more information on initiating a survey.
Excessive forum participation by an individual upsets the balance of a healthy forum atmosphere. Individuals who excessively post responses containing marginal content will be considered repeat forum abusers.
Responses that initiate or support inappropriate and off-topic discussion of general politics detract from the professional woodworking focus of WOODWEB, and will be removed.
Participants are encouraged to use their real name when posting. Intentionally using another persons name is prohibited, and posts of this nature will be removed at WOODWEB's discretion.
Comments, questions, or criticisms regarding Forum policies should be directed to WOODWEB's Systems Administrator
(return to top).

Carefully review your message before clicking on the "Send Message" button - you will not be able to revise the message once it has been sent.

You will be notified of responses to the message(s) you posted via email. Be sure to enter your email address correctly.

WOODWEB's forums are a highly regarded resource for professional woodworkers. Messages and responses that are crafted in a professional and civil manner strengthen this resource. Messages that do not reflect a professional tone reduce the value of our forums.

Messages are inappropriate when their content: is deemed libelous in nature or is based on rumor, fails to meet basic standards of decorum, contains blatant advertising or inappropriate emphasis on self promotion (return to top).

Libel: Posts which defame an individual or organization, or employ a tone which can be viewed as malicious in nature. Words, pictures, or cartoons which expose a person or organization to public hatred, shame, disgrace, or ridicule, or induce an ill opinion of a person or organization, are libelous.

Improper Decorum: Posts which are profane, inciting, disrespectful or uncivil in tone, or maliciously worded. This also includes the venting of unsubstantiated opinions. Such messages do little to illuminate a given topic, and often have the opposite effect. Constructive criticism is acceptable (return to top).

Advertising: The purpose of WOODWEB Forums is to provide answers, not an advertising venue. Companies participating in a Forum discussion should provide specific answers to posted questions. WOODWEB suggests that businesses include an appropriately crafted signature in order to identify their company. A well meaning post that seems to be on-topic but contains a product reference may do your business more harm than good in the Forum environment. Forum users may perceive your references to specific products as unsolicited advertising (spam) and consciously avoid your web site or services. A well-crafted signature is an appropriate way to advertise your services that will not offend potential customers. Signatures should be limited to 4-6 lines, and may contain information that identifies the type of business you're in, your URL and email address (return to top).

Repeated Forum Abuse: Forum participants who repeatedly fail to follow WOODWEB's Forum Guidelines may encounter difficulty when attempting to post messages.

There are often situations when the original message asks for opinions: "What is the best widget for my type of shop?". To a certain extent, the person posting the message is responsible for including specific questions within the message. An open ended question (like the one above) invites responses that may read as sales pitches. WOODWEB suggests that companies responding to such a question provide detailed and substantive replies rather than responses that read as a one-sided product promotion. It has been WOODWEB's experience that substantive responses are held in higher regard by our readers (return to top).

The staff of WOODWEB assume no responsibility for the accuracy, content, or outcome of any posting transmitted at WOODWEB's Message Boards. Participants should undertake the use of machinery, materials and methods discussed at WOODWEB's Message Boards after considerate evaluation, and at their own risk. WOODWEB reserves the right to delete any messages it deems inappropriate. (return to top)



Forum Posting Form Guidelines

Your Name
The name you enter in this field will be the name that appears with your post or response (return to form).
Your Website
Personal or business website links must point to the author's website. Inappropriate links will be removed without notice, and at WOODWEB's sole discretion. WOODWEB reserves the right to delete any messages with links it deems inappropriate. (return to form)
E-Mail Address
Your e-mail address will not be publicly viewable. Forum participants will be able to contact you using a contact link (included with your post) that is substituted for your actual address. You must include a valid email address in this field. (return to form)
Subject
Subject may be edited for length and clarity. Subject lines should provide an indication of the content of your post. (return to form)
Thread Related Link and Image Guidelines
Thread Related Links posted at WOODWEB's Forums and Exchanges should point to locations that provide supporting information for the topic being discussed in the current message thread. The purpose of WOODWEB Forums is to provide answers, not to serve as an advertising venue. A Thread Related Link that directs visitors to an area with inappropriate content will be removed. WOODWEB reserves the right to delete any messages with links or images it deems inappropriate. (return to form)
Thread Related File Uploads
Thread Related Files posted at WOODWEB's Forums and Exchanges should provide supporting information for the topic being discussed in the current message thread. Video Files: acceptable video formats are: .MOV .AVI .WMV .MPEG .MPG .FLV .MP4 (Image Upload Tips) If you encounter any difficulty when uploading video files, E-mail WOODWEB for assistance. The purpose of WOODWEB Forums is to provide answers, not to serve as an advertising venue. A Thread Related File that contains inappropriate content will be removed, and uploaded files that are not directly related to the message thread will be removed. WOODWEB reserves the right to delete any messages with links, files, or images it deems inappropriate. (return to form)